Digital Marketing Agencies

Frequently Asked Questions
What do Digital Marketing Agencies do?
Digital Marketing Agencies will help your business grow its digital presence, increase online sales revenue and spread brand awareness through digital means. At ProfileTree, we create and deliver successful digital marketing strategies that align with business goals, helping businesses recognise the value of digital marketing in business.
What can Digital Marketing Agencies do for my business?
Digital marketing agencies will help grow your business to new levels, targeting a wider audience and carving out an online presence that is capable of performing alongside your competitors.
A digital marketing agency will show your business what is achievable when you invest in digital marketing methods, drawing up a road map for success and helping you reach customers meaningfully through online means.
Questions to ask Digital Marketing Agencies?
Digital agencies vary wildly in size and specialisms. It is recommended that you ask how their strategy will respond to change (such as social algorithm changes), how content will be used to drive traffic and what plan is being made for organic reach/engagement without the use of vanity metrics.
A good digital marketing agency should explain what its approach is going to be and how it has been tailored specifically to benefit your business.
Digital Marketing Agency
Why ProfileTree Digital Marketing Agency?
We listen to you! What you aim to achieve and where you see your brand in the future. Our team will work with you to set up a strategy plan to boost your business. If you're looking for a Digital Marketing Agency in Armagh, Newry, Lisburn, Antrim, Ballymena or Bangor. We've got you covered!
Digital marketing agency Northern Ireland
As a digital marketing agency based in Belfast, Northern Ireland, we have extensive experience in competing within the local NI market. We know what works for local audiences, what they appreciate and the best digital marketing methods for targeting them.
With our localised approach to digital marketing in Northern Ireland, we can help your business achieve similar success to that of our previous NI based clients.
Digital marketing agency Ireland
We have also provided our digital marketing services to clients based throughout Ireland. We know how to rank using specific SEO tactics for Ireland based businesses, helping our clients to reach new audience demographics that they had previously thought to be unattainable.
Our range of digital marketing services, supported by our incredibly talented team, will help your Ireland based business succeed online and across borders.
Digital marketing agency UK
Our reputable digital marketing agency has seen its services being requested by clients across the water. We have helped a number of U.K. based businesses expand their digital marketing presence and compete in a highly competitive market.
Our work at ProfileTree speaks for itself and as industry leaders in digital marketing strategies' , we are proud to serve clients both locally in NI and nationally across the whole of the U.K.
Why hire a digital marketing agency?
Approximately 5 billion people around the world are using the internet daily. The globalisation of the internet has completely changed how we live, work and consume media. In this current digital age, you need an online marketing agency. Businesses must explore and appreciate digital marketing methods, otherwise they are missing out on targeting potential customers through platforms that they are already engaging with.
A digital marketing agency provides many benefits, helping to create the blueprints for a successful digital marketing strategy and enabling your business to compete in the overly competitive arena of the online marketplace. They will guide you in delivering a successful strategy, optimising your digital presence and increasing your revenue through online sales.
You should hire a digital marketing agency to help you cut through the noise of online competitors. At ProfileTree, we have tried and tested digital marketing methods and we know what works for different industries. We help businesses carve out their own unique online space with a well designed digital marketing strategy.
Benefits of hiring a digital marketing agency
The importance of digital marketing in business is not to be undermined, it provides a range of benefits that helps increase brands awareness and improve business performance. On the same thread, there is also a host of benefits for hiring a digital marketing agency, including:
Getting the most out of your resources
When attempting to compete in the online marketplace, it's easy to squander resources on digital marketing methods that you think will work for your business, this might be paying for ad space or investing time and energy into creating content that is unsuitable for your target audience.
With a digital marketing agency, they will only recommend digital marketing methods that are of benefit to your business. They will explain why these methods offer the most Return On Investment and steer you away from digital marketing methods that might sound tempting, but offer little to no profitability for your specific business.
Analysing your current digital performance
When embarking on a digital marketing strategy, it can be difficult to evaluate where your business currently stands. There is so much to consider, and basing your position on how many likes your previous facebook post received, isn't always the best way for evaluating your current performance. 
A digital marketing agency will perform an audit on your website, social media channels and content platforms, using a range of analytical tools that will provide in depth information and useful data points.
Website analysis
At ProfileTree, we use website analysis tools like Semrush and Google Analytics in order to collect important data points about your website's performance, the information we collect includes:
Average ranking of a website

Amount of website traffic

How much of that traffic is converted into actual sales

Number of impressions

Checking if URLs are live

What keywords your website is ranking for
Gathering information and performing a thorough website analysis is a very important step before embarking on a digital marketing strategy, it provides a starting point to measure the impact of digital marketing tactics on your website's performance.
At ProfileTree, we also collect data on your social media channels, identifying which platforms you are performing in and which platforms require a little more attention and development. This also helps you identify which social media platforms are best for your business.
We use tools such as Facebook Insights and Instagram Insights in order to collect important information, including:
Amount of followers/subscribers

The average number of impressions

Engagement statistics

Audience demographics

Identifying the type of content your audience values

The best day/time of day to post content
The data provided by Instagram and Facebook marketing insights is so important to know before implementing a digital marketing strategy, otherwise, how would you know if your strategy has been successful in increasing brand awareness and leading to more sales?
Competitive analysis
Another part of analysing your digital performance, is to perform a competitive analysis for digital marketing and consider how you are performing in relation to your competitors. This helps your business identify opportunities for growth and it ensures that you are aware of any potential issues that your competitors have already fallen victim to.
With a competitive analysis, you can also view what your shared target audience appreciates, by reading through their reviews and identifying areas that customers are placing value in. A thorough competitive analysis helps you establish who your direct  competitors are and highlight indirect competitors that you need to be aware of.
Specialist skills
Another major benefit of hiring a digital marketing agency is that they have a range of specialist skills at their disposal. From video creators to content writers and website developers, you don't have to invest your own time in learning these specialist skills. A digital marketing agency will have that expertise at hand and the knowledge of how to use it towards your digital marketing strategy.
It is also important to note though, that some digital marketing agencies only specialise in a select amount of skills, i.e.) website design or copywriting, at ProfileTree though, we are a full service marketing agency. This means that we have a team of talented individuals who specialise in a range of digital marketing methods, enabling us to conduct a multi-thronged approach for a digital marketing strategy, benefitting your business in several areas, not just one.
Do digital marketing agencies use SEO?
If your chosen digital marketing agency isn't making use of SEO, then it should sound alarm bells! Successful digital marketing agencies, like us at Profile, embed SEO practices within all of our work.
SEO stands for Search Engine Optimization and it's the process of trying to get your website, social media account or published content, to rank highly on search engine results. Take for example a plumbing business based in Manchester, if someone were to Google "Plumbing services in Manchester"' it is hoped that your business will appear on the first page of google results, as very rarely do people explore beyond page 1 of Google results.
SEO benefits your business by providing organic growth, meaning that you don't have to pay for it to be promoted online. Digital marketing agencies can create content that has SEO practices embedded within them, this involves structuring content around what people are asking for and not necessarily what you want to write about.
SEO requires a lot of research in order to ensure that you are using the keywords and phrases that people are searching for. It also requires digital marketers to stay aware of local SEO trends and Google algorithm updates in order to create content that is capable of ranking highly on search engine results.
SEO in websites
We weren't lying when we said that we use SEO in all of our digital marketing services. In our website design and development, SEO practices are embedded throughout. We also consider SEO in relation to the User Experience, ensuring that neither is compromised in lieu of one another.
SEO training
Because SEO is so important for organic growth, ongoing digital presence and increased web traffic, we provide SEO training to our clients so that they can upskill their digital marketing capabilities. In our digital training sessions, we will show you how to comprehend and understand SEO tools as well as using them as a basis to generate ideas for your digital marketing tactics.
What services do digital marketing agencies provide?
Digital marketing agencies provide a range of services that individually target different areas of the online space. Depending on your business goals and current digital performance, your business might require just one or a few of these services.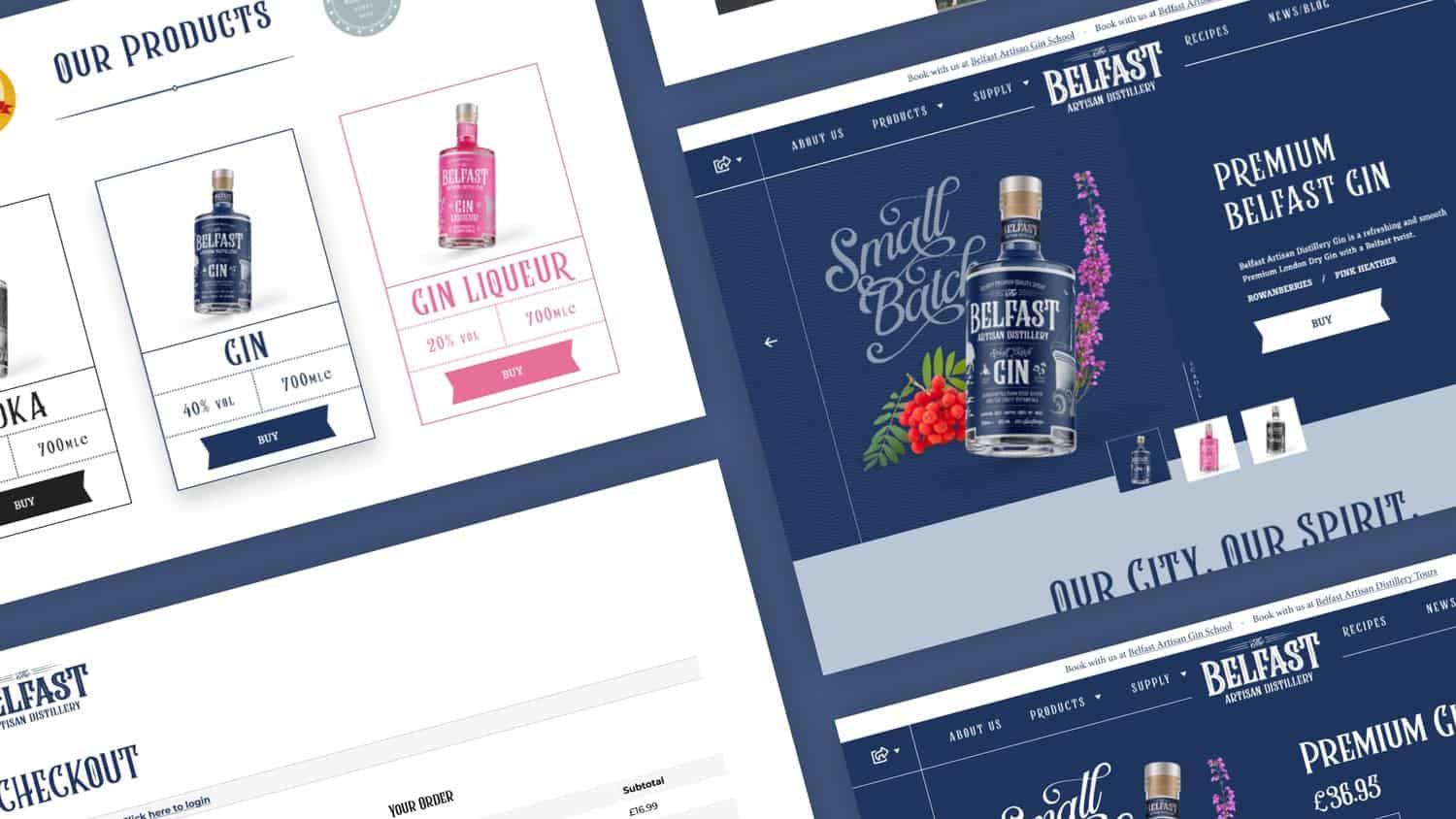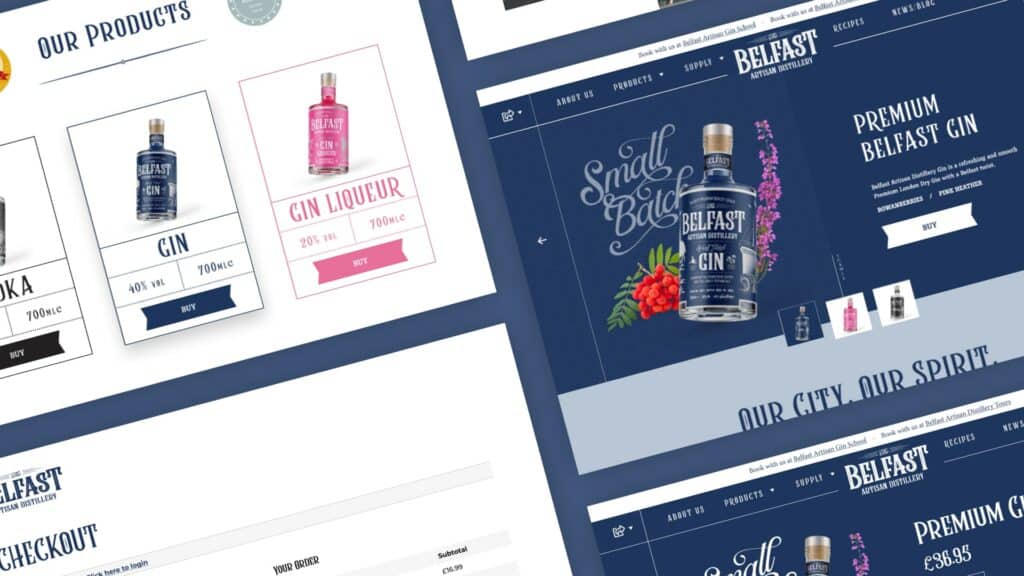 How to choose a digital marketing agency?
Whilst there are lots of digital marketing agencies out there, it's important to find one that suits your business and understands your business goals. It can be difficult choosing a digital marketing agency, when you have little to no knowledge regarding digital marketing tactics, but that doesn't mean you can't ask questions that will help you select a suitable partner in your digital marketing venture.
How do they track success?
Do they keep track of changing algorithms?
Search engine algorithms are constantly changing and updating in order to provide audiences with more relevant content. Ensure that you select an agency that recognises the importance of keeping up to date with these algorithm changes.
Do they keep up to date with digital marketing trends?
On a similar note to algorithm changes, digital marketing agencies should also remain aware of current digital marketing trends, uncovering answers to what type of content is being consumed, and who is consuming the content, etc.
Do they have experience marketing within your industry?
Another important question to ask a potential digital marketing agency is if they have any experience working with your industry or with a similar business? This will help you gauge whether or not they are a suitable fit and indicate the kind of digital marketing services that they can provide you with.
What type of digital marketing do they specialise in?
As we have mentioned before, different marketing agencies specialise in different types of marketing content. Ask your agency what they specialise in and see if it is suitable for your business goals.
What digital marketing channels do they use?
On a similar note, different agencies will pursue different digital marketing channels, it's important to know which channels your agency will seek to pursue as you can evaluate whether or not it's something you want to also pursue.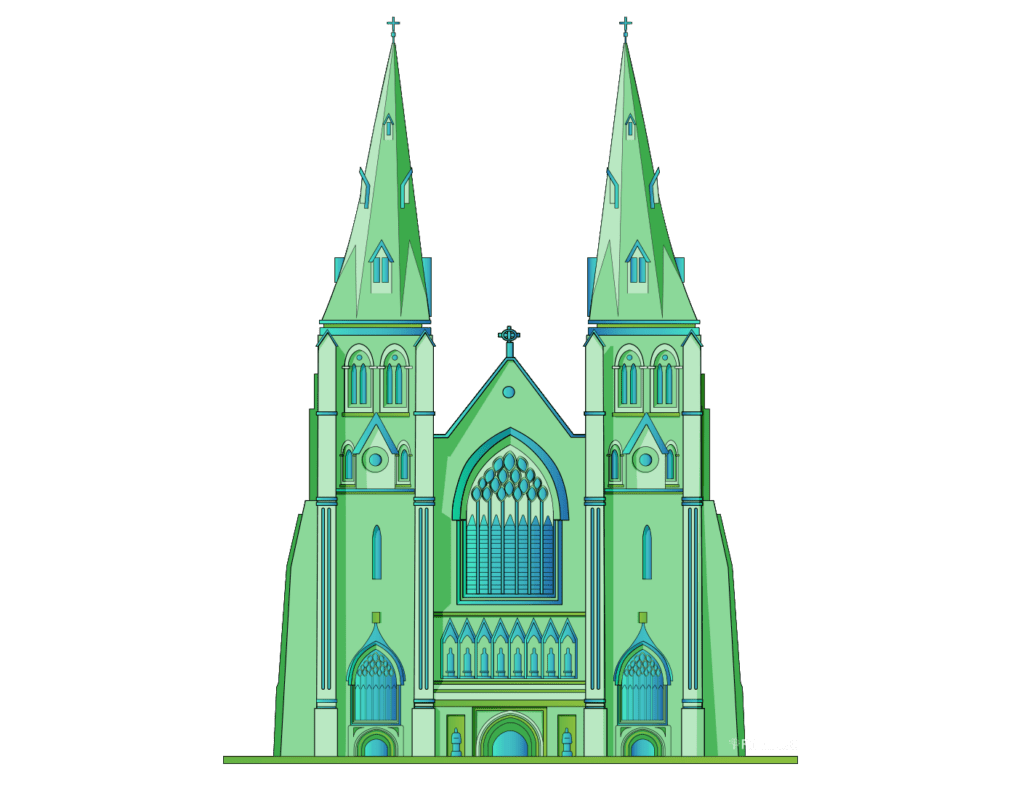 Digital Marketing Agency Armagh
Looking for the right approach to content marketing in Armagh for your business? We've helped a huge range of businesses like yours.
That's because we're a locally-based content agency, with a broad knowledge of digital marketing, web design/ development, social media and much more, who deliver strategies built around real results for local businesses.
Digital Marketing Armagh
Digital Marketing Agency Newry
If you've been searching for the right approach to content marketing in Newry, you might have uncovered more questions than answers.
That's because, beyond headline advice like our tips on this page, your own business is unique and will need a unique strategy to drive the results you need.
Digital Marketing Newry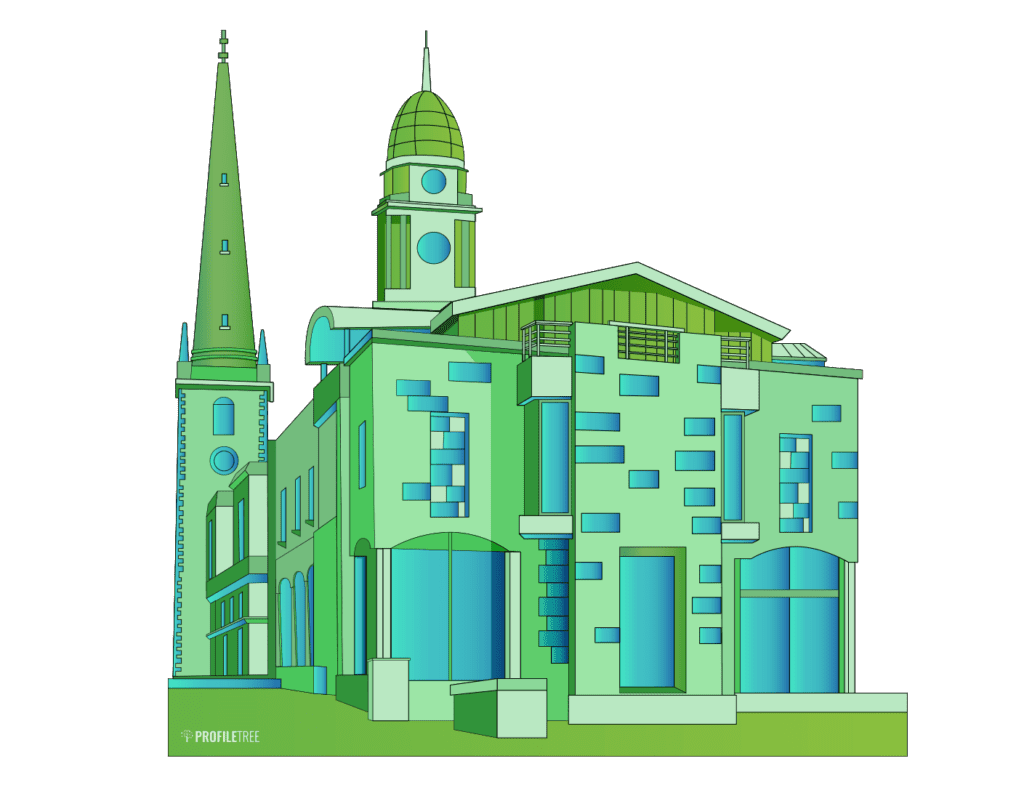 Digital Marketing Agency Lisburn
For content marketing in Lisburn, we love our clients to be one step ahead of their competitors through a smarter, high-performance online presence.
That's because we take a 'bigger picture' view of your online world, across a wide range of digital specialisms, to make sure you're targeting the right audience in the best possible way AND set up for conversions too.
Digital Marketing Services in Lisburn
Digital Marketing Agency Bangor
Been searching for the right approach to content marketing in Bangor? We know choosing the best path for your business can be daunting.
That's because content marketing advice is everywhere, but tailored answers for your specific business are harder to find. After all, a generic approach to content won't drive the results you need.
Digital Marketing Bangor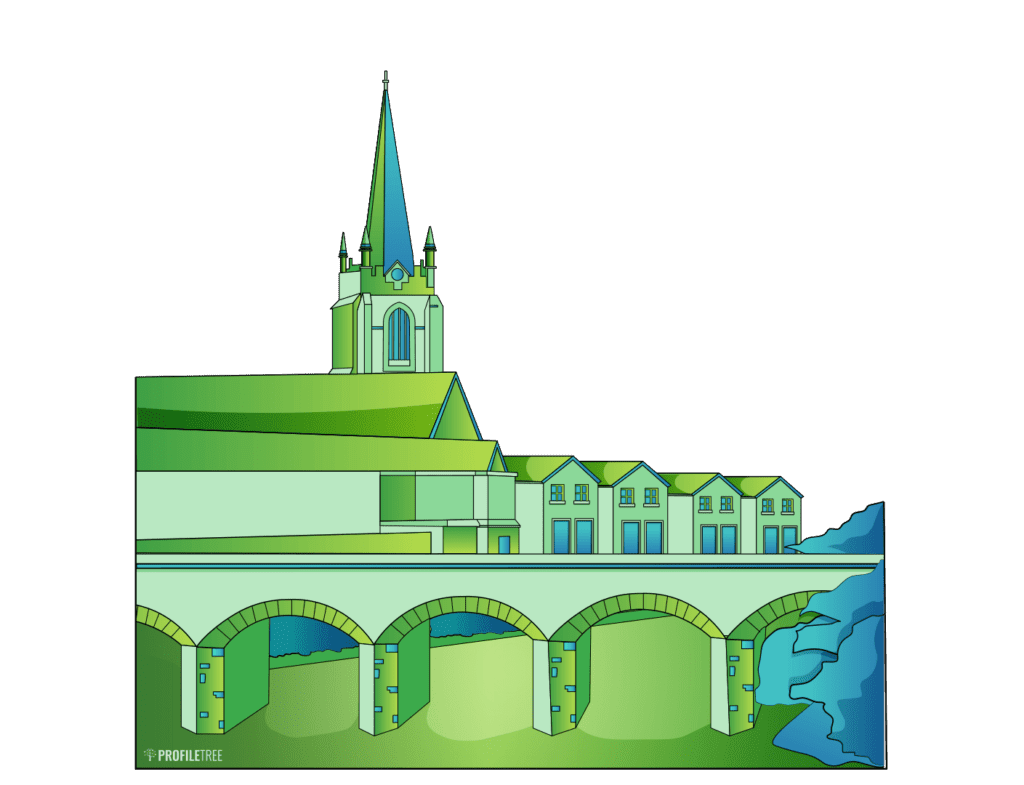 Digital Marketing Agency Antrim
Content marketing in Antrim? Some good news…we've used years of expertise to find, test and refine methods that simply work.
Our locally-based, trusted and proven content marketing agency means you don't have to look further afield for results-driven help with your content and digital marketing.
Digital Marketing in Antrim
Digital Marketing Agency Ballymena
For content marketing in Ballymena, we're proud to do things our own way.
That's because we not only use knowledge we've built up and tested over many years in our own business, but we apply expertise in SEO, web development, video, social and much much more to produce a tailored, results-driven strategy for your business.
Digital Agency Ballymena
Are digital marketing agencies worth it?
If you want your business to succeed in the online space and carve out its own digital presence, then a digital marketing agency is most definitely worth it.
From large corporations to small enterprises, each business has equal opportunity to compete online with their competitors, with the help of a digital marketing agency in their corner.
Check out our expert digital marketing services and get in touch with us to start planning your online success.