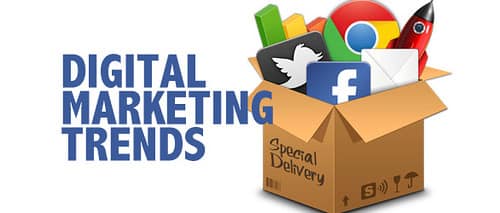 Digital marketing trends
are the curves that set everything straight. It's no longer considered a novelty to spend time in comprehending the basics of digital marketing. When companies attempt to allocate their efforts into cultivating effective marketing techniques, they often miss out on how to maximise the benefits of these flows of digital marketing trends. Thinking efficiently about these trends requires immense care to the sales, content, and technological aspects of any business. However, it doesn't necessarily mean that all companies should rely on the same marketing practices. On the contrary,
they are often encouraged to come up with their own set of goals, activities, and mechanisms.
Moreover, it takes a lot of preparation to be able to use digital marketing trends as an advantage. What would seem like an easy win for spectators is actually the result of tireless work and constant development of various marketing forms. These include content creation,
SEO-friendliness
, good consumer research, responsiveness to feedback, email marketing, blogging, and live videos. Marketing trends change periodically, and even sometimes more frequent than others. In recent years, the market has introduced new affiliations for artificial intelligence marketing (AI marketing), chatbots and virtual assistants, responsive web designs (RWD), smartphones, voice recognition, and voice search, along with many more which will be discussed thoroughly in this article.
What Is Digital Marketing?
Before understanding the schemes behind digital marketing trends, you should familiarise yourself with the fundamentals of the field at first. According to
HubSpot
, digital marketing is defined as an umbrella covering all marketing efforts using the Internet of any smart device. "Businesses leverage digital channels such as search engines, social media, email, and their websites to connect with current and prospective customers." Advertising and media specialists, too, define digital marketing like the usage of various digital tactics and platforms to connect between online consumers. The technique includes everything from covering the consumer's experience on the websites themselves to complementary assets such as email marketing, digital advertising, white papers, and more. The advertising landscape is so versatile. And while the Internet is filled with how-to guides and articles titled "top digital marketing trends", there is really no shortcut to comprehending this ever-changing scope rather than understanding its foundation, integral elements of change, and the technological advancements affecting these trends.
What Are the Latest Digital Marketing Trends?
Forbes has highlighted the top trends of 2019
. If a company plans to step up its digital marketing game, they should utilise the following points religiously.
Number One, Artificial Intelligence (AI):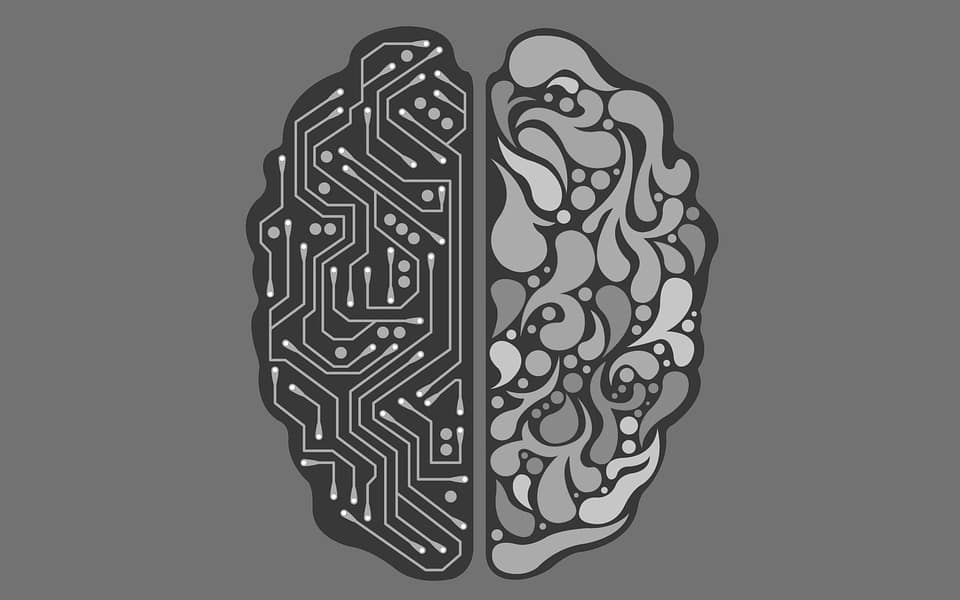 As defined by
Emarsys
: "
Artificial intelligence marketing
is a method of leveraging customer data and AI concepts like machine learning to anticipate your customer's next move and improve the customer journey. The evolution of big data and advanced analytic solutions have made it possible for marketers to build a clearer picture of their target audiences than ever before; in this hotbed of advancement lies artificial intelligence (AI) marketing." In a nutshell, AI is the computer's ability to analyse behaviours and patterns based on collected data. The technology was designed to cut out the work of its superiors. AI marketing is
important
because: "[it] allows companies to deliver these smarter, more personalized and predictive experiences that customers have come to expect, but the human touch is still table stakes for customer success." The devices can help companies cultivate their network of existing consumers or even outreach for potential ones. They, too, can collect information on social media to help build better marketing strategies that respond to digital trends.
Number Two, Chatbots:
Chatbots are adored for being the ultimate time and lifesavers. They help companies with their customer service tasks by providing attentive 24/7 bots that respond to the visitors' inquiries. The bots can also be designed to refer complicated questions to real-time customer service agents.
According to this study
, "The real buzz about this technology did not start before the spring of 2016. Two reasons for the sudden and renewed interest in chatbots were [number one] massive advances in artificial intelligence (AI) and a major usage shift from online social networks to mobile messaging applications such as Facebook Messenger, Telegram, Slack, Kik, and Viber." Support teams have had it with repetitive questions. Not only does attending to these requests is time-consuming, but it's also not very productive either. Chatbots have become one of the major digital marketing trends because they offer an affordable, advanced, and natural solution to these daily tasks. "Chatbots represent a new trend in how people access information, make decisions and communicate…Messaging has become a huge component of how we interact with our devices, and how we stay connected with the people, businesses and the day-to-day activities of life. Chatbots bring commerce into this part of our lives and will open up new opportunities," according to
Christie Pitts of Ventures Development of Verizon Ventures
.
IBM Cloud Education states that
the pros behind functional chatbots and virtual assistants can elevate businesses since they:
Deliver responsive, interactive experiences for customers, employees or partners.
Improve user satisfaction and reduce personnel costs.
Accelerate and enhance chatbot development by tapping into cloud-based artificial intelligence (AI) capabilities.
Number Three, Voice Search to Everything
Voice search is a revolutionary movement taking search engines by storm. Using speech recognition has become the websites' latest technological addition. Not only is voice search faster, but it also meets with the current popular demand. Users today use speech for searching, dictating essays, commenting on social media and much more. One point that website and company owners often miss is that preparing to go for voice search is more complex than just allocating the proper codes and potential questions from the
FAQ list
. Users speak differently. Their inquiries will probably be long, they will use casual vocabulary, perhaps lots of accents will be involved, too.
Fifty percent of all queries received will be voice-based by 2020. (Comscore)
According to
Entrepreneur.com
, John Mueller mentioned how Google optimises content for voice search in a Webmaster Central Hangout, he said: "Really kind of focus more on trying to make it so that Google and other search engines can understand the context of information a lot better and make sure that your content is written in a way that can be read aloud. Which I think is general guidance anyway."
Number Four, Local Influencer Marketing
In the past couple of years, the trend of
influencer marketing
has grown more and more impactful on one's digital marketing strategy. Now, it has become almost essential to focus on allocating local influencer marketing efforts to cope with the new digital trends. Using the power of local influencers includes conducting long-term campaigns and promotions that ensure non-stop word of mouth around the target audience's community. Successful businesses scout for local digital heroes on several platforms, majorly Instagram, Facebook, Twitter or YouTube. The importance of using the correct social media outlets is based on the type of business the company is conducting.
Number Five, Using Live Videos
"If you don't live-stream your show you're missing out on a huge opportunity that your competitors are going to pick up on." – Digital Manager,
Carolina Herrera
There are countless facts, statistics, and even theories about why videos are atop of the content marketing elements. The natural evolution of that is live videos. Most of the people have become accustomed to seeing live videos on their YouTube, Instagram and Facebook feed. Companies have hopped on the trend, too. The best method to blend naturally with this technique is by thinking like a customer; including Q&A sessions, behind-the-scenes of an event or even a normal day at the office. Of course, it goes without saying that each content strategy should be subjective to each business's needs. According to
Livestream
, "80 percent of audiences would rather watch live video from a brand than read a blog, while 82 percent prefer live video from a brand to social posts." Another great tip is to try and coordinate between live videos and other forms of digital content such as
blogs
, white papers, social media pages, etc.
Number Six, Preparing Engaging Email Marketing
It's probably O.K. to hesitate about the idea of using email marketing in 2019. Yet, emailing is one of the most direct ways to increase leads, exposure, and online sales. Companies should think of email marketing as a very personal approach to address their clients and keep them interested at all times until they turn into loyal customers. To ensure the company is emailing the right segment, content creators and marketers need to identify their targeted audience, their demographics, behaviors, etc. Personalisation, as well, is a key factor in the success of any email marketing strategy, even if the content of the email is text only.
Number Seven, Rich Lead Profiling
This technique is carried out by inbound marketing software and agencies who offer an all-inclusive service in monitoring and creating emails, marketing automation, data collection, analytics, lead management, social media, SEO, content management system (CMS), sales integration, Ads, and finally, calls-to-action. What these teams or software do is enriching the companies with valuable data that they can use to improve their ideas, products, services as well as cultivating a loyal relationship with their customers.
CMS by definition is:
"An application (more likely web-based), that provides capabilities for multiple users with different permission levels to manage (all or a section of) content, data or information of a website project, or internet/
intranet
application." The application can manage to create, edit, and distribute web content and information. It can also provide a set of administrative and website management functionalities.
What Are the New Trends in Marketing?
Marketing, precisely digital marketing means, are constantly evolving. Nowadays, it takes companies and service providers lots of money and effort to be up-to-date with this field's latest trends.Here are five of the most popular trends today:
Number One, Mobility and Responsive Designs:
Desktops and laptops are no longer the mere prime devices used to access the Internet or conduct daily web browsing. Mobile devices such as smartphones and tablets, too, have become an essential part of Internet usage. Therefore, successful website owners have shifted their efforts into developing a more responsive web design friendly sites that facilitate the user's experience regardless of the device they're using. According to this Google statement in
2015
: "When it comes to search on mobile devices, users should get the most relevant and timely results, no matter if the information lives on mobile-friendly web pages or apps." After Google took the lead on RWD, companies have followed to maintain high SEO and SERP rankings.
Number Two, Blogging:
Blogging is one of those joker cards that could have numerous impacts on the business. Marketers realise the significance of having a section for periodical or weekly publications. Moreover, blogging improves the credibility of the website and earns its authority in the eyes of search engines. The correct utilisation of this wonderful asset can improve the website's SEO rankings. It can increase clicks, consumer leads, conversions, references in other platforms, and more. Internet users today have endless sets of questions and discussions. Intelligent companies understand that this is a golden opportunity to win the audience's approval; therefore, they allocate a blog section to answer their questions, provide how-to guides for complex issues, and new trends, etc.
Number Three, Google Authorship:
Google's new dynamic process for regulating online content writers allows contributors to retain their credentials online.
According to StreamCreative
, "Another bonus of implementing Google Authorship is that Google will add links to more posts by the author. This will happen if you click on the result, read the article, and then use the browser's back button. A certain amount of time may elapse before the additional links appear. Also, if you use the back button too quickly, you won't be able to see the extra links. Google is measuring the time you spend on the article page."
Number Four, Content Optimisation:
Content optimisation is a key component of the digital marketing scope today. Optimisation is the process of directing efforts towards the content's popularity on search engines like Google, reaching to the target audience, and meeting the requirements of the latest marketing trends.
HubSpot advises
: "It's important for brands to determine whether there are 100 pieces of identical content or if the content is truly unique…A brand might produce content in high volume, but this offers the reader nothing new. If your content doesn't help your intended audience solve a problem or better understand a trend, then it's not optimized."
Number Five, Inbound Marketing Software and Agencies:
Inbound marketing might still be a foreign concept for lots of companies around the world. However, entrepreneurs, marketing specialists and rising start-ups have been trying to pick it up. This new marketing technique works on utilising activities that any normal company is already committed to, making them extra informational, entertaining, and needed by the target audience. In this conference paper, Zlatko Bezovski stated that: "[Inbound Marketing] as a holistic approach…also incorporates other acknowledged online marketing techniques like SEO, social media marketing, email marketing, CRM, web automation etc. The main idea behind Inbound Marketing is to attract visitors to a website by creating and distributing useful content, convert those visitors into leads, earn their trust and then turn them into loyal customers." What does inbound marketing techniques do to a business? They simply align all services and market edges together with market needs. The tool brings all elements of online media such as RWD, SEO, blogging, social media and more, to increase the company's stance among its competitors. Inbound services establish a good base against business technology changes and alterations in buying decisions.
How Do I Start a Career in Digital Marketing?
Improving one's own
marketing skills have become a force not to be reckoned with nowadays
. However, it takes a lot of discipline and learning on various topics to manage a career in digital marketing. The following key points could help put newbie digital marketers on the map: Number One: Learning how to leverage data, and carrying on data-driven tasks and projects. Next: Familiarising themselves with paid advertising on Facebook, Twitter, Instagram, and LinkedIn. Number Three: Renew the understanding of Email marketing and using it to communicate with clients in a personal manner. Also: Focus on visual marketing than just rigid text posts. Number Five: Pay great attention to
content creation
, it's where the magic starts. Then: Read about social media advertising, (suggestion: Reddit) and don't be afraid to ask for help from experts. Lucky Number Seven: Get technical whenever possible. Number Eight: Spend more time on understanding sales and how to enhance them. Next: Use Targeted outlets that correspond better with the business. Number Ten: Think objectively, creatively and differently. Plus: Do not neglect analytics. They help keep the business on track. Finally: Look for inspiration in people's success stories. Learn from their mistakes and adopt their practical lifestyles. Moreover, 
Digital Marketing Institute
advises young digital marketers to get nerdy with it. "Digital marketing can often be perceived to be quite glamorous, but truth be told it's often more technical and data-driven than we would care to admit. You won't be developing websites from scratch. However, you will be communicating your marketing strategy to a team of developers or designers who have a responsibility for incorporating your recommendations. Basic knowledge of HTML and graphic design would help to make you stand out among the less technically minded candidates," they concluded.
How to Develop a Content Strategy?
Creating a content strategy
that pays respect to digital marketing trends is a definite asset for any business. Before exploring the best methods to prepare a knock-out content strategy, you should understand your target audience. When companies have solid leads on their targeted segment; their numbers, their demographics, and interests, they can easily tailor content that attracts them. Moreover, conducting a thorough search beforehand helps businesses narrow down their exact consumer type, therefore, create more meaningful messages that correspond with the recipients vividly. Crafting a proper content strategy can be hectic. That's why companies must have their priorities and needs met. Paying extra attention to the following five steps can help:
Step One: Defining Goals
Setting the goals straight is the number one rule for any successful project or business, content strategies are no exception. Having several goals in mind would enable the team to work better and more focused on the tasks at hand. Whether it's crafting content, preparing a marketing campaign, enhancing reach or sales, understanding the goals and their steps can go a long way.
Here are a few ideas on what goals each business should be stressing:
Making sure the marketing strategy and the company's vision and beliefs are complementary.
Encouraging employees to participate and share their thoughts and opinions.
Conducting brainstorming sessions to determine the company's strength and weak points.
Prioritising a solid business strategy where all objectives are clear.
Measuring these goals frequently is also very vital:"Do this yearly, quarterly, weekly, and get your entire team involved. Set Key Performance Indicators (KPIs) which provide metrics to evaluate success factors enabling you to track progress…Tracking how each marketing campaign or piece of content contributed to these custom goals empowers you with the right data to prove and improve your marketing strategy."
Step Two: Conducting Persona Research
No one can create good content for people they don't know. Persona researches are key to crafting the perfect messages to address the target audience. It goes without saying that market research, too, is the essence of good branding plan, especially for new businesses hoping to leave an impression. Persona research is not only valid for novel companies and marketers, experienced ones, too, can make the most out of them. They allow specialists to familiarise themselves with the different segments in the market and even attract new ones. It's vital that all businesses alike go back to conducting these type of studies more often to update their databases and ultimately, products or services, based on these changes.
Step Three: Content Audit
As Content Insight puts it:"A content audit is usually defined as the qualitative view of your content. While data, such as analytics, can be very useful in evaluating quality, there are also the more traditionally editorial measures such as assessing against brand guidelines, style guides, and voice and tone. In this article, we'll look at what some of those qualitative measures are and how to evaluate content against them." While starting off with blogs is great, more and more companies are shifting towards full content audit,
preparing videos
, multimedia, infographics, etc. Basically, they are getting creative with it. In other words, a content audit puts all of the companies market research and goals into good use.
Step Four: Choosing a Management System
All of the aforementioned elements work more efficiently when complemented with a fully-fledged management system. Typically, it should include room for content creation schemes, publication outlets, and
content analyses
. Many companies use the help of specialized software.
Step Five: Ideas, Ideas, and More Ideas
"You can feel creative tension when you sense the freedom to be creative, the harmony not via compliance only, but through brainstorming." ― Pearl Zhu,
Unpuzzling Innovation: Mastering Innovation Management in a Structural Way
The best creative teams out there are the ones who cultivate their content regularly. Being it weekly blogs, social media campaigns, informative posts, everything should be updated frequently. Open doors for brainstorming at all times to ensure keeping a creative momentum in the team.
Things to Note about Digital Marketing Trends
Understanding the elements of market trends is easy once
one highlights the following elements within his business
:
Big Data
The road to utilising today's market trends begins with including highly analytical, comprehensive data such as market, consumer insights as well as predictive researches. Equipping oneself with these kinds of information will enable companies to maximise their benefits of digital trends. In addition, pulling out the "big data" helps businesses in determining their exact budgets, predicting results, and understanding possible restrictions and risks.
Conversion Rate Optimisation (CRO) & Website Experience
Since data-driven marketing is taking over, CRO and website experience has become essential factors in improving how organizations operate. There are various software and programs that help companies do just that, such as Google Optimise or testing programs.
Social Media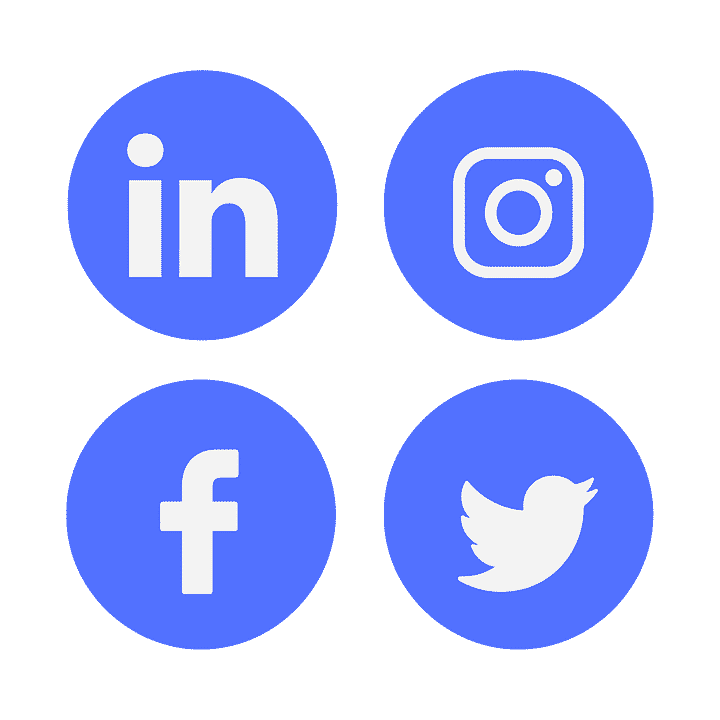 According to this
Communications Market Review
analysing social media network usage from 2016 to 2018, Facebook's popularity has been static or slightly declining in all age groups, excluding the 55+ ones. Facebook has 80 million pages for Small and Medium Enterprises (SMEs). As retrieved from
Hootsuite
, this constitutes a 23 percent yearly increase. Around six million pages of these advertise on Facebook as well. Also, Facebook is the number one platform for B2B and B2C businesses. "Ninety-eight percent of the B2C businesses surveyed in Hootsuite's 2018 Global Barometer Report use Facebook, while 89 percent of the B2B companies do. (Mixed audience businesses report 97 percent buy-in.) Compare that to business-oriented LinkedIn, where B2C usage is 46 percent, and B2B is 86 percent." Plus, about 54 percent of B2B marketing specialists claim that Facebook is the most effective platform, far exceeding LinkedIn's popularity by 15 percent. On the other hand,
Instagram
has been booming in age spectrums, with the largest increase in the 25-to-34 and then followed by the 18-24 age group. Moreover, Snapchat has earned the first spot with the largest increase in its users' groups, particularly between 25-to-34-year-olds.
How Can Businesses Use Digital Marketing Trends?
Digital trends come and go. Sometimes they might pass businesses by unnoticed. So, it's vital for companies to prepare themselves for making the best out of the trendy currents. This starts with having a functional digital marketing strategy. Whether the product, service, or idea at hand is B2B or B2C, companies should rely on the following key points suggested by
Entrepreneur.com
:
Having a Detail-Oriented Website
Consumers love reading into their potential purchase. Having a comprehensive website enables them to make an informed decision very fast. Company owners nowadays have understood the significance of crafting relatable, SERP and SEO-friendly content to enhance the exposure and sales drive to their websites. There is no textbook when it comes to what the target audience wants. However, among the agreed upon elements is stating the product or service's selling points, including testimonials, clear pricing and terms, and purchasers' reviews.
Content creation is key. It's a feasible way to help the company transform leads into conversions. Depending on the targeted segment, businesses prioritise some forms of content over others, for example, video over text, social media posts over blogs, etc.
Search Engine Optimisation (SEO)
Since the data-driven market has triumphed, businesses had to update their brand visibility schemes to win the approval of search engines and SERP rankings.
Adjusting SEO was not easy at first
, but nowadays, there are numerous tools in the market that provide companies with the proper keywords and suggested topics to follow to make their content more SEO-friendly. "Fifty-two percent of respondents on a recent content marketing survey agreed that
blogging is their most critical content marketing tactic
. Blogging was followed by email newsletters social media content, then ebooks, in-person events, and finally, webinars," (
HubSpot
).
Organic reach is no longer dependable. As per Adam Mosseri, Facebook Head of News Feed, said: "we're going to
shift ranking
to make News Feed more about connecting with people and less about consuming media in isolation. In this video, Mark Hull, director of product management, explains how we're making changes to create more opportunities to interact with the people you care about." There are many ways around conducting effective, yet inexpensive, means of advertising. One of the key determinants of suitable advertising platforms is its relevance to the target audience. Also, when preparing a promotion budget, it's important to plan ahead for a long period of time. Conduct tests. Plus, reviewing the how-to and the ease-of-use if each platform. This process of trials and errors allows businesses to retrieve better leads as well as select the most budget-friendly outlets to promote on.
Creating a Plan that Enhances Any Digital Marketing Strategy
How do businesses know if they're on the right track when it comes to digital content? Well, easy,  
Disruptive Advertising
share insights assisting companies in marketing strategies that are flexible, trendy, and effective.
Number One: Asking the Proper Questions
Here are some samples on the type of questions any business should be asking:
What kind of audience am I targeting? What are their buyers' personas?
Also, what is their typical price range?
What are their purchasing habits?
Do I know their preferences and dislikes?
Determining are the potential risks and threats and how to treat them?
What's their most preferred method of communication? Do I excel at it? If not, how can I?
How do I make my hyper-targeting effective?
Number Two: Working on an Engaging Website
As stated in the aforementioned section, websites are the ultimate platforms for product and service providers. Internet users have gotten used to having everything their way, in the shortest timespan possible. So, it's important to have a website that could cover their needs. Not just that, the content needs to be clear as day, interactive, and informative.
Here are some points that could help:
Having consumer-oriented content and landing pages
Making sure content is SEO-friendly
Highlighting mobile responsiveness and responsive websites designs (RWDs)
Stating calls-to-action clearly
Sharing former reviews and testimonials
Prioritising SERP visibility and search engines ranking
Updating the website regularly
Number Three: Having Effective Social Media Presence
Companies today don't just focus on sharing their work on social media. These networking outlets have become an integral part of any business's digital presence. A solid activity on Instagram, Facebook, Twitter or a mix of all three combined, can heavily change the referrals and conversion rate of any business.
According to Search Engine Journal
: "Many social media sites – especially for B2C businesses – also serve as review and rating websites. If you're unaware which social sites your audience is using and reviewing on in your industry, you can miss out on the opportunity to leverage reviews for your benefit. Plus, you can miss the negative reviews that you have the opportunity to respond to and address professionally to gain the reputation your company deserves." Among the most popular digital marketing trends, this year is getting creative, and highly informative, with anything posted online.
These following tips should set any company apart from its competitors:
Sharing industry tips and experiences from specialists.
Addressing common risks and threats in the market and how to attend to them properly.
Elaborating on certain products, services, or ideas offered by the company.
Dedicating sections for success stories, CSR projects.
Assisting users by having a FAQ section, a responsive bot, and helpful guides.
Number Four: Utilising Referrals
Seconding
Villanueva, Yoo, and Hanssens (2008)
: "Customers acquired through word-of-mouth (WOM) add two times the lifetime value of customers acquired through traditional marketing. Customers acquired through WOM spread more WOM and bring in twice as many new customers." Referral marketing, if used correctly, can be a great asset to any company. It can help with increasing leads, conversions, as well as exploring new exciting business ventures. Also, it deepens the connection between service providers and clients.
Number Five: Implementing Consumers Feedback
No matter how much a company thinks it understands the market; it remains slightly unpredictable in many ways. For that reason as well as many more, keeping a close eye on digital marketing trends, and of course, putting customers' feedback and complaints in mind is crucial to any business's success. As
Wonderflow
puts it: "customer feedback refers to the information that comes directly from consumers about the satisfaction or dissatisfaction they experience regarding a certain product or service. In other words, it is all the information generated by consumers and/or buyers of a certain brand. This information comes in many formats (e.g., text or speech) and through different channels." Client feedback is the third altitude in the client's trio of info (the first two being clients' interests and the company's collected data). Considering feedback is a shortcut to perfecting work minus the countless hours of testing and it can, too, save a lot of time in the market research.
Final Words of Advice
Many advertisers and digital marketers have argued that the best way to understand the mechanism and the nature of
digital marketing trends
is by becoming a marketer. While they have a valid point there, not all practitioners are interested in investing that time in cultivating that career. However, perhaps with the rates the trends are going nowadays, they would change their minds soon. In spite of the firing urge to become a digital marketer, there are go-to solutions for remaining up-to-date with the field. The first essential here is conducting a bullet-proof content strategy that comprehends what users need and also, what they would like to read or see. Think of content creation as the door for good SEO and SERP rankings, the best way to understand the audience's lingo, establish a solid relationship with loyal consumers as well as attract new ones. Moreover, a great, well-thought content strategy can help businesses dictate local trends and force competitors to follow. Pioneering businesses and aspiring digital marketers get that the correct basis of an excelling marketing strategy is standing firm on the company's long and short-term goals,
ethics
and morale, as well as following a systematic procedure that facilitates daily tasks and monitoring. Last but not least, good leaders do not shy away from asking experts for help. The tips and advice one receives from marketers could be the differentiating factor that sets the business apart from the rest. These ins and outs include prioritising big data, CRO, social media tactics, budgets for paid promotion, referral marketing, and most importantly, thinking like a recipient.