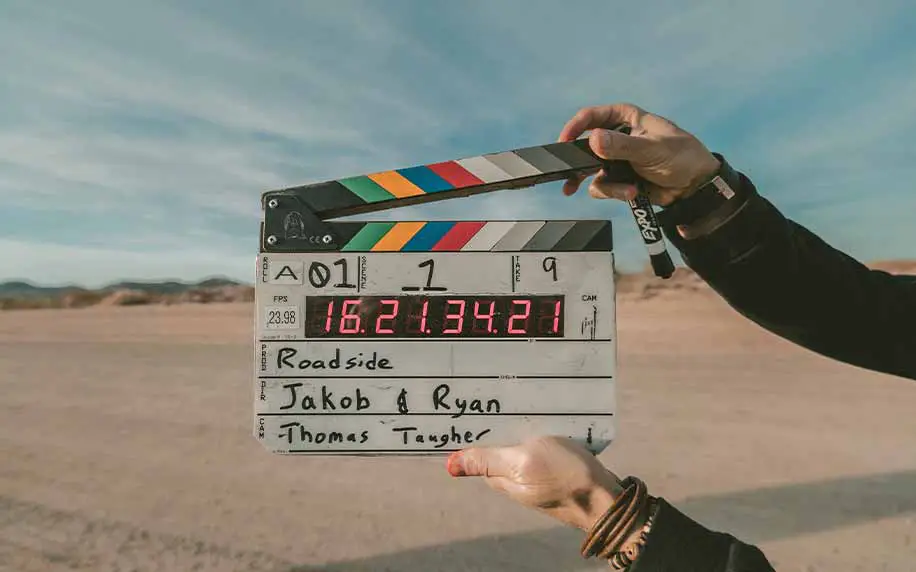 Video marketing is a necessity for every content strategy. Creating accessible content that is easy for an audience to digest is becoming ever more appealing to consumers. To build your brand or business effectively, video marketing has become integral to increasing traffic to your site and turning leads into conversions. Video marketing has benefits for social channels and even email marketing. Using video in your email marketing leads to a 200% increase in click-through rate with an 80% increase in conversions if there is a video on a landing page. Even B2B companies are seeing a significant increase in ROI, with 73% of companies believing that it is worth the investment.
What is Video Marketing?
Video marketing is the crafting of video content that is used to promote a product, service, brand, or business. It can incorporate the strategy, creation, editing, publishing, and eventual promotion of the video content. Social media platforms that extensively use video for marketing are apps and sites like YouTube, TikTok, Snapchat, and Instagram.
Why Do I Need Video Marketing?
The importance of video marketing should not be understated. It is estimated that, by 2022, 82% of internet traffic will be video content. After Google, YouTube is the world's most popular website with over 1 billion hours of video being consumed daily. With that in mind, it has become more important than ever to equip your business with video content.
Most people spend around 40 minutes a day watching YouTube on their mobile devices, so you could create a channel with meaningful content that they could potentially watch. Consumers turn to video to learn more about products and services. HubSpot research shows that over 72% of consumers prefer to watch a video about a product rather than read a product description. Coupled with the fact that over 90% of consumers claim that they have watched a video before making a purchase, video should be integral to your marketing strategy. 
Creating a Video Marketing Strategy
Before doing anything, building a video marketing strategy is crucial. This helps you create goals for your video, hone in on your target audience, assess your budget, develop your story, forming a timeline, and laying out your creative requirements.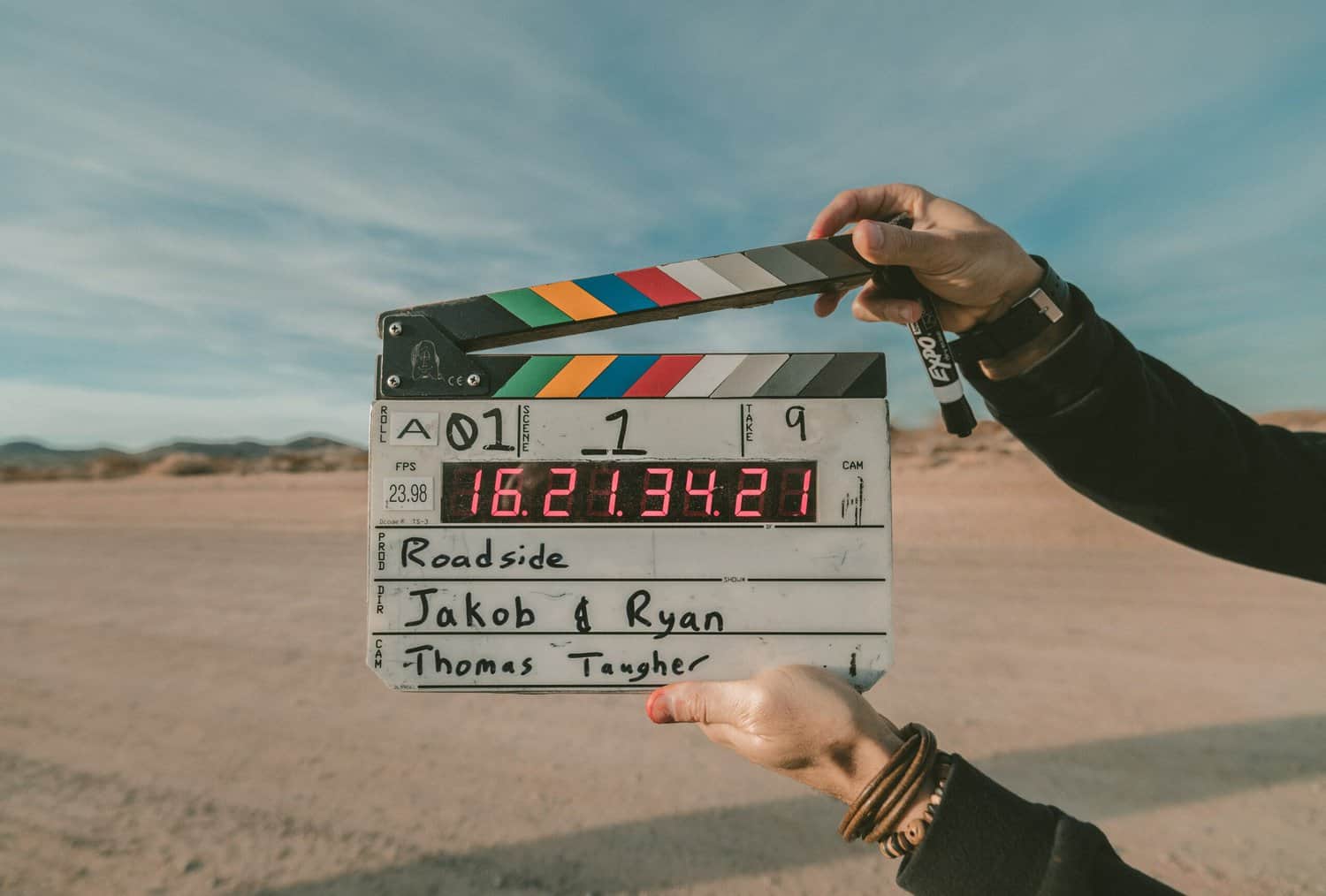 It is important that your video highlights how it aids your customers. It has to be answering their questions and solving their problems. From this, you will be able to create a script for your video content. Creating a unique video around your brand creates trust in your business and develops awareness of your offerings.
Shooting and editing your videos comes after this. Video isn't just limited to your social platforms or your YouTube channel. You can incorporate videos into your text-based marketing, like adding them as thumbnails with attachments in your email marketing. From here, you can measure the results of your videos and improve your content strategy.
Creating Video Goals
It is senseless to create a meaningless video without any direction or reason. Your content has to be relevant to what product you are trying to sell, what business you are trying to promote, or what brand you are creating awareness for. Assessing that, you should be creating video content for every stage of the marketing funnel.
If you are wanting to generate awareness of a product or brand, you have to present your video to a potential customer has to define what their problem is. This video will attract viewers to your content who want to learn more about what you can offer them.
Once a consumer has awareness of your brand or product, you have to give them the opportunity to consider how you can help them solve your problem. At this stage of the video marketing funnel, they are already researching topics around your product, asking for recommendations from peers, watching product reviews to assess what is their best option, and assessing cost.
Finally, when a consumer has found that you are a solution to their potential problem, you want to be their final decision. Showing a lead that your product can give them the satisfaction of solving their problem while being a better choice over your competitors.
Depending on what stage of the funnel most of your customers are at depends on what video you want to make first. If you are trying to attract a new audience to your product or company, then creating an awareness campaign is the best way to go. If you want to nurture leads and direct them to your product or service, then a decision video is integral to your strategy. If you want to engage with your audience and highlight your benefits, then a consideration video is your next step.
If you are wanting to appeal to your current customer base, you can create a video thanking them or bringing them into the centre of the video content, or create a personal video from your employees doing a behind the scenes vibe for people to enjoy.
Hone Your Target Audience
Once you have created your video marketing funnel and you have decided what stage you will be targeting, you will need to hone in on your target audience. Creating a video without a target audience in mind can create a lot of wasted time and money on content that isn't viewed and doesn't create conversions.
Developing buying personas is crucial for a successful video. Usually, when a business or brand is developing their products or services, they create buyer personas to see who their product would benefit and who would actually invest in it. When creating video for organic reach, you want your audience to come with the intention of eventually purchasing from your company.
When developing your persona, mapping out an audience strategy can help make your targets more digestible. Thinking about:
Who is brand serving? Who is going to use your product or service?
Where does this buyer slot into your marketing funnel? What purpose does your video serve?
How will your audience see it? What platform will be most effective at generating leads?
Once you have developed this, you will be able to create buyer personas and create videos with genuine reach potential, honing in on your target audience.
Assess Your Budget
While everyone can strategise grand ideas with lofty expectations, you won't be able to achieve blockbuster success if you have a very limited budget. Planning out your resources and how they can be utilised is integral to the success of your video content. Start by mapping out what you plan to create and if you have the skillset to develop the video content. If you not, you will have to outsource your proposed content to a company that specialises in video production.
Find out from a variety of experts and sources the going rate for the content you need to be produced. This might be the development of the video, the editing, the scriptwriting or even the social media distribution. Work out if it is more cost-effective to hire in-house or to bring in freelancers to help with your workload.
It is worth noting that, depending on the type of content you want to produce, also deeply varies the price. Ensure that have armed yourself with the knowledge on the time and price of what these types of content cost when deciding what is best for your business.
Develop Your Story
Once you have worked through your realistic content goals, you can develop a story around your video. Every story should have a conflict, what your customer needs; a protagonist with a goal, who your target audience is; a quest, that allows you to introduce your product and service to your audience; and a resolution, allowing you to solve their problems.
Developing this story will keep your audience travelling on the customer journey through the chosen part of the funnel. You can lead them to understand who you are, what your service is about, and how you can help them.
You can become creative and craft a story that tugs at your audience's emotions. This can be done through an effective script. Whether you want them to be happy or nostalgic, your video can help communicate your message.
Forming a Timeline
Creativity can sometimes get ahead of itself and it is important that you create a strict timeline when in production for video content. Forming a timeline can help direct your content from fruition to completion. It is recommended that you create multiple timelines to aid with every stage of production. This could be a production timeline, distribution timeline, to a final overall timeline.
Laying Out Your Creative Requirements
When developing your story, you must ensure that you have approval from every element of your brand or company before pushing forward. This could be your marketing manager, your company's founder, or even colleagues who want to implement their feedback.
If someone decides halfway through production that they don't like a particular line in the script or they want a different message in the content, then this can upset production and potentially delay your material. It can also increase your budget unnecessarily. Confirming everything before rushing into production is the way to develop creative success.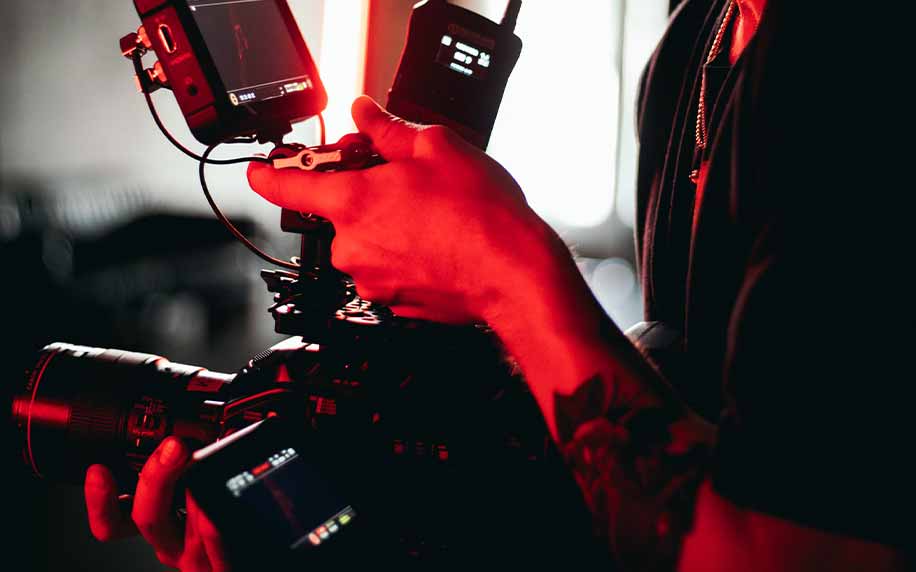 What Type of Video Should I Make?
Now that you have laid out a strategy, creating a direction for your content as well as a message, you will need to work out what type of video content you want to make. There are a variety of videos that have specific marketing goals but also come with a list of pros and cons. Some video content is good for short term investment and others are better for the long term. Understanding what each type of video can offer your business can help you decide what can help with your brand goals.
Brand Videos
Brand videos are a great method of introducing consumers to your brand mission, your products, and services. They serve as a means to build brand awareness and to attract your target audience into investing in your company or product. They can be made as part of a larger business campaign.
Educational or How-To Videos
Becoming ever more popular, educational videos are being created to teach your audience something new or offer them more information and knowledge around a topic. These can be created to help your audience understand how you can offer them solutions to their problems. These can also be used in the sales funnel for teams who are encouraging their customer base to buy more.
Animated Videos
If your brand or product is difficult to understand or more complex than a traditional product or service, animated videos can encourage your audience to learn more about it. Animated videos are fun and easy to watch, making harder concepts easier to understand. This is particularly good if trying to explain something complex or abstract.
Live Videos
Live television has always been popular and creating live videos for your brand encourages awareness and gives your audience a behind the scenes look at what you have to offer. Live videos have higher engagement rates than pre-recorded video which often leads to longer streams as well. It has been shown that viewers are eight times more likely to watch live video than video on demand. This can be used when running an event, for giving an interview or even giving a presentation to your audience.
Personalised Messages
Using video to create personalised messages in an incredibly effective and creative way to reach current or potential customers. Creating this unique content sends an aura of care and consideration, and that you are happy that your customer has chosen to engage with your brand or service. This can drive customers further down the purchasing funnel or maintain their loyalty in your brand or product.
Expert Interviews
One of the most important parts of brand awareness is ensuring that your customers are aware of your brand being an expert in your field. Using expert interviews can be a perfect way of encouraging consumers to learn more about your brand or product.
Using expert interviews with leaders in your industry builds trust and authority in the content your brand produces. This is something that is important to your target audience. You don't necessarily need to agree with the influencer that you have invited to share but it gives the opportunity for potential discussion around your field of expertise and brand.
Crafting a video that goes into the technical aspects of your service or product is attractive in the long term to customers. They want to see a brand delivering expert advice, so use your video content to highlight how you stand out as a leader in your industry.
Demo Videos
Every consumer has wondered how a product potentially works. Creating demo videos around a product or service can demystify what you are selling and give it more potential clout for sales.
With demo videos, that are plenty of methods to highlight to the customer the benefits of your product or service. You can either put a physical product to the test, show results of your brand, or even unbox something so they know exactly what they are purchasing.
Explainer Videos
Wanting to directly show how your product could benefit a customer? Use an explainer video. An explainer video can take your customer on their fictional purchasing journey and show how your product can fix their problem or issue.
This type of video is created around your core buyer persona and speaks directly to your target audience. This helps them understand why your product is the solution to their needs and what makes it so special.
360° and Virtual Reality Videos
With technology progressing, the way we watch and interact with video is also changing. Using 360° videos can allow your audience to see your service or product from every angle available – allowing them to fully understand and experience what it would be like to utilise what you are offering. Using devices like Oculus Rift and Google Cardboard, consumers can experience locations and events and navigate their experience in a virtual reality setting.
Event Videos
Using event videos can help generate interest in an event you are trying to promote to a broad audience. Event videos can include conferences, discussions, panels, and lots more. Creating highlight reels, showing snippets of interviews or presentations can generate a buzz around the event and encourage others to participate in it or attend.
Augmented Reality Videos
A marvel of modern technology, AR videos create a digital layer to what is being experienced in the real world. By simply downloading an app on your smartphone, you are able to hold it up and experience how an item or product could look in a space, or see a service being carried out.
Case Studies and Testimonials
By highlighting how your product or service can aid a potential customer, you change your prospects into conversions. Using case studies or testimonials assure other potential consumers that others have had positive experiences with your product or service and would recommend it to their friends and peers.
This is one of the most efficient ways to market your product to potential customers as they are listening to peers list similar challenges they faced and how your product or service provided a solution for their issues.
What are the Stages of Video Production?
Now that you have developed your video marketing strategy, confirmed your video goals, and know what type of video you want to create, you are ready to go into production. Having a set timeline ensures that you are able to craft a great video that fits with your vision. Understanding the stages of video production helps you plan this out and execute your creative plans.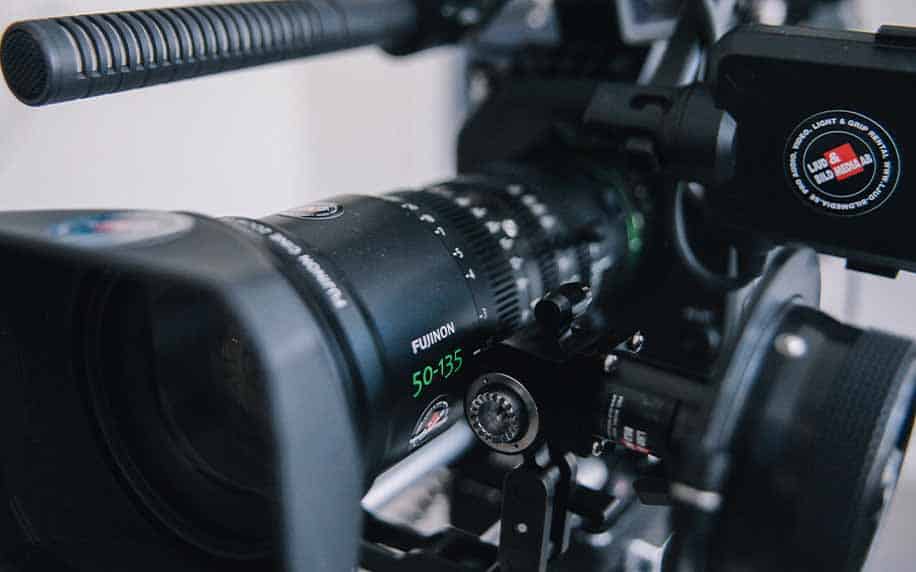 The Pre-Production Stage
Pre-production covers all of your video content planning. Arguably, this is the most important part of the production process as it is through this that your video content becomes a reality. At this stage, it is important to define the content in the video, receive feedback from your team, and booking or scheduling your shoot in.
Brainstorming Your Content
Before you even write your script, you need to brainstorm your content. You need to assess what your story is about, who will be appearing in it, how long it is going to be, and what message you want to communicate with your target audience. Writing down your creative ideas with a team can help churn out useful scenarios or plots that could be incorporated into your content.
From here, you will be able to assess what is going to work and what isn't going to perform as well with your audience. Even if you are working with an agency to achieve your video, offering them a full brief of your vision can ensure that your video replicated exactly what you had envisioned for it.
Writing Your Script
The next stage of pre-production is developing your script. In this stage, you will outline whether your script will be a voice-over, contain dialogue, what specific visuals you want to include, and other elements that will drive your audience to the conclusion that you desire.
On average, a one minute video is around 120 words, so this will help you craft a story around the length of the video content that you want to create. You don't necessarily need to create plenty of dialogue or text for your script. Effective adverts sometimes have limited conversation and let the visuals narrate the story. Assess what method best suits your product while developing the script.
Creating a Storyboard
Having a visual of what you want to achieve can be important for envisioning your video. Creating storyboards is an excellent way to develop the look and feel of your video content, as well as guiding the videographers and editors who will be curating your video. This way, the staff will know what you want to prioritise and what best sells your product.
Not everyone is an artist, so even creating a simple guide for others to garner perspective from can help them understand your goals for the feel of the video.
Booking and Prepping for Production
The final stage of pre-production is booking and preparation. This involves scheduling your timelines, hiring actors if necessary, hiring staff to film and edit your video content, purchasing relevant equipment, and sourcing props if required. There are plenty of things to consider at this stage including licenses if you are filming in public places to having production assistants to ensure that everything runs smoothly.
Having shared calendars between the many elements of the team can also aid in ensuring the process is able to run without issues. Make sure that the relevant bodies have access to contact sheets, scripts, and other materials that help with the production stage. Remain aware of timelines and keep vigilant with details that are important for beginning production.
The Production Stage
When beginning production, there is a lot of potential stress and disorganisation. If you go into production with every eventuality planned out, you are going to be more productive and prepared for your video content to become a reality.
When shooting your video, there are things to keep in mind around the visual quality of the video content, how you want it to look, as well as how the lighting is. Ensuring that you are thinking about your surroundings and have the right equipment, your video will be a success.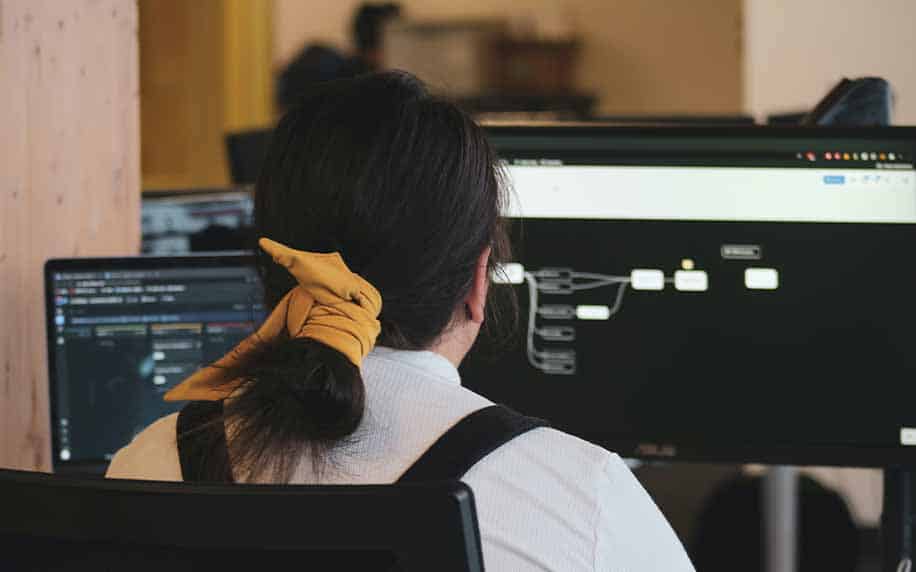 Ensuring Audio and Visual Quality
When we consume video, we are enraptured by two things: the audio and visuals. If one of these is off, your whole video experience is ruined. Ensure that you have the correct cameras and equipment to curate your video. This is an investment in your company and communicates to your audience what your brand is about. You do not want them to think that you are cheap and tasteless. Investing in quality equipment and videographers ensures that you will potentially see an ROI.
Before beginning your video, ensure that you have tested all of your equipment and that your shots are on target with your storyboard or brand values. Doing this will guarantee that your video is a success.
Get the Light Right
Lighting is a crucial component to video content. It can turn a low budget offering into one that is beautiful and of high quality. With that in mind, remember that it can set the tone, change the entire look of your set, and develop a feel for your product or service. Check your shots to make sure that you are capturing the right feel for your video.
Get the Look
Styling a space is equally important and ensuring that you have everything feeling aesthetically pleasing to you is crucial. Styling can include cast hair, makeup, and clothes, as well as your props and the development of your set. Make sure that they all communicate your brand story and the message you want to send. When planning, the costs of this should be factored into your budget.
All Content is Good Content
A successful marketing strategy is content repurposing. After filming, ensure you save the original content before editing. Some of this content can be used at a later date to maybe show behind the scenes shots or to give you other shots that clients may not have seen. You will be able to repurpose your footage to serve many different elements of content strategy, so make sure none of it goes to waste.
The Post Production Stage
In this final stage of production, post-production incorporates the video editing and graphic creation process that brings your video content its desired result. Video editors will incorporate your brand vision into the final product and produce a video for you that will clarify how your product or service can help your customers. There are things like visual, graphic, and sound effects, as well as creating a strong call to action for your business.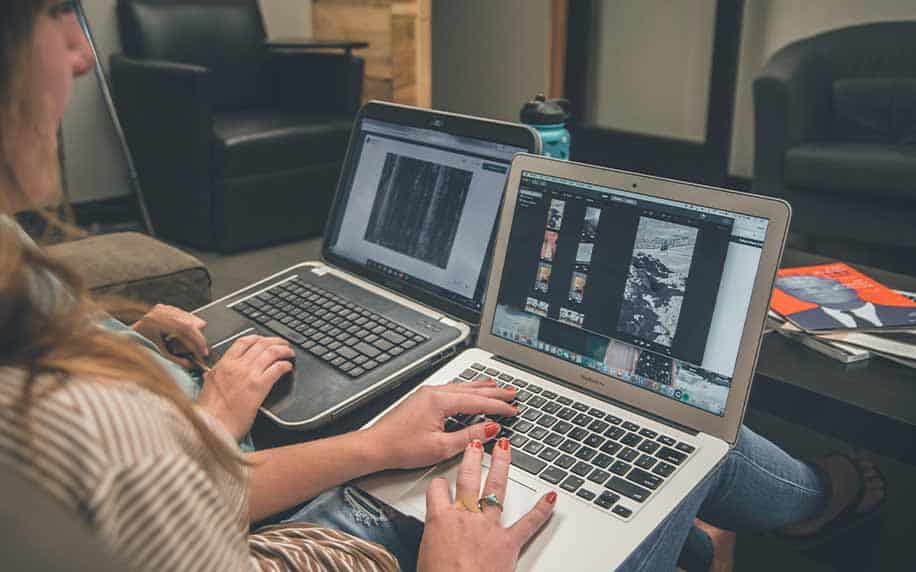 Graphic Effects
Having graphic effects in your video content can duly enhance it. This can include things like animations, fades in and out, text graphics, titles and logos, and even product modelling. Using these extras can help bring your brand vision together and communicate it effectively with your audience.
Visual Effects
Video editing isn't as easy as simply cutting different pieces of video away from different sections of film. Video editing incorporates visual elements such as the colour you are experiencing from your footage, the white balance, the clarity of the visuals, among others. These are what helps craft your creative vision and bring it to life. Make sure to communicate with your editing team to ensure that they understand your brand goals and how you wish your product or service to be perceived.
Sound Effects
While the picture is important, so is the sound. No one likes listening to subpar audio, and video editors have to have a keen understanding of sound mixing and composition to deliver quality videos. Sound editing can include music, narration, and dialogue to create an atmosphere for your audience. Even something as simple as ambient sound over a gentle scene can transform your video into a high quality, professional shoot.
Call to Action
Video is an incredible tool and can be used to generate sales. Having a strong call to action or CTA at the end of a video can help encourage leads to become conversions. You could have a 'click here' button or social icons that lead your audience to your desired goal. While these are usually graphics, it is important to incorporate them into the aesthetic of your video to achieve the best possible user experience.
Video Marketing and SEO
The benefits of video marketing go without saying. 71% of consumers visit a website when they're in the decision-making process. You want your site to be ranking high when people type the questions they have into Google as this can encourage them to solve their problem by purchasing from your website.
Video ensures that your website performs well as algorithms now prioritise web pages that include. Incredibly, video features in 55% of Google's keyword searches, so having a strong video marketing strategy ensures that you are not left behind your competitors.
With search engines prioritising sites with video content, video can directly help your SEO and improve your website ranking. Having video on your website can increase your clickthrough rate by 157 percent in organic traffic. This is incredible power simply from SERPs. This also helps to lower bounce rates as people spend longer watching your video than leaving written content.
Developing quality backlinks from your video content can move your website further up on SERPs as they see you as a genuine expert providing meaningful content for users to access.
How Can I Use Video to Improve SEO?
Video content can vastly improve your SEO and there are plenty of methods to implement it in an effective way to produce positive results. Ensure that you publish videos on your website. Create pages that are relevant to your video content or embed a video that is relevant to your service or product on the homepage. If you want to write around your video, create blogs and embed the videos within them to share detailed and specialist information.
To make the most of video benefiting your SEO, make sure to embed it onto a page with relevant, written text. This helps crawlers assume that you are not only proving multimedia content but also offering expertise and information on your chosen topic.
Consistent posting causes growth. Creating a video content strategy where you upload content to your website consistently helps with holding you accountable to producing for your audience. This will help bring more people to your website and increase your organic reach.
While it can be very easy to embed video content on your website, you must ensure you are following SEO practices to increase chances of exposure. This is elements such as meta tags, meta descriptions, title, and so on. This helps crawlers recognise your content and most platforms allow you to edit these for maximum exposure.
How Can I Distribute My Content?
When you have developed your video content and you are ready to share, you need to assess the correct channels of distribution to ensure that your content receives maximum exposure. Using a balance of paid, earned, and owned distribution can help your content achieve optimum organic reach, spread brand awareness, and convert users no matter where they are on the marketing funnel.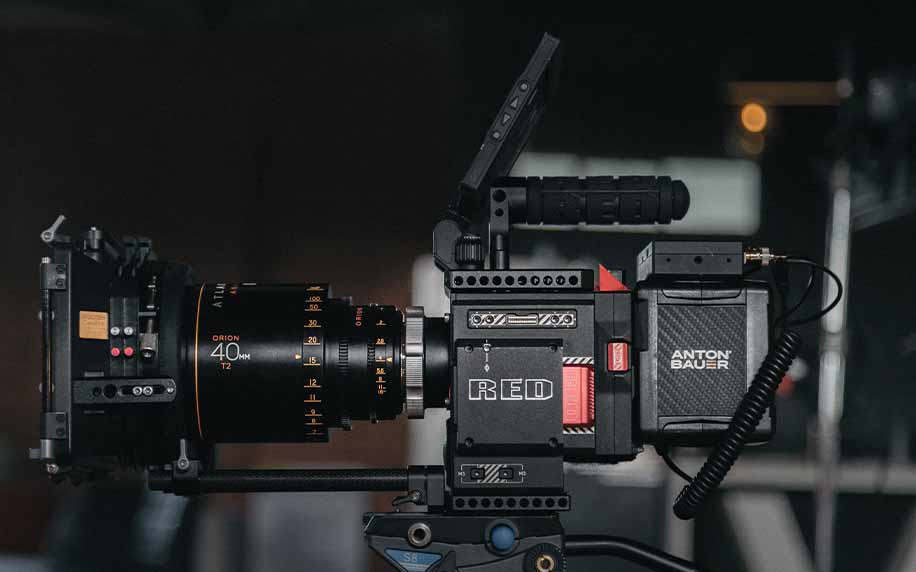 Paid Distribution
Using paid distribution for increasing exposure of your video content is an effective way of generating brand awareness. Using search ads can target high volume keywords relating to your product or service, and lead them to a landing page you have created for your video content. No matter what you are using search ads for, you will be able to drive high-traffic keywords to your page for a low cost per click – maximising your potential returns.
Using paid social media posts can also offer your content a large audience. Paid posts allow you to target the exact audience that you are wanting to reach. Organic posting is limited to current fans, but paid posts can help you hone in on particular demographics, locations, interests, and even income levels. This allows you to tailor your ad to the specific audience you require.
Earned Distribution
Earned media is the most difficult of the distribution methods. It is free to implement but requires a lot of effort and following up. Using social media can help with earned distribution. It is an organic process that encourages social shares. Content can be distributed through scheduling from every social channel you are active on. Encourage peers in your field to share content to generate growth as well.
Using product reviews is another effective way of achieving earned distribution. If you send your product to someone who is an online reviewer on a platform like YouTube, they will be able to record their views and generate other leads. This can increase brand awareness and credibility if the reviews are positive.
Writing a press release is another effective way of producing earned distribution effectively. You can reach out to sites within your niche and ask to be featured on their website, sending them a press release with a link to your video content.
Owned Distribution
Probably the easiest way to publish your content is on your personal channels. This could be done on your social channels, interactive PDFs, email lists, apps, eCommerce pages, and so on.
Embedding video content from your homepage to your eCommerce page can help drive more visitors to your site and increase engagement, reducing bounce rate. Publishing a blog with video content incorporated into is another great way to increase organic traffic to your site. This is a great way of introducing brand-specific marketing with educational and informative content.
Email is another perfect way of interacting with current customers or leads who have communicated with your brand. You can embed a thumbnail in an email to lead consumers to a landing page where they can absorb your video content. You can embed your content into newsletters or promotional emails to engage consumers and bring them back to your site to create conversions.
Is Video Marketing Worth It?
Without a doubt, investing in video content can transform your business and generate leads for you and your brand. Video marketing offers your brand the opportunity to connect with potential prospects and turn them into conversions in ways other platforms simply don't offer.
Using platforms like Facebook and YouTube, you are able to convert prospects into followers and subscribers of your content. Convert leads into paying customers through product demonstrations and webinars. It can also help consumers evaluate your products through testimonials and help them see that your brand is the answer to their problems.
Considering these factors, video marketing is an essential part of any company's marketing strategy to ensure sustained growth and generation of leads and conversions.