For many small businesses, it can be overwhelming to know what social media platforms are best for the business and what ones are worth the time. Especially with the amount of social media platforms that are currently out there and with new sites and platforms popping up regularly.
It's important to remember, especially for a small business, you can't be everywhere at once. Especially small or 1 person teams with little to no marketing budget, resources or time. This is why it's vital to be strategic with what social media platforms to focus on and build a presence on.
One of the biggest changes to note with social media is that before, most platforms focused on one main function of the platform. So short news updates, photo sharing or recruitment. Now, the majority of platforms will offer a range of functions, shopping, live streaming and more.
The key to an effective digital strategy is choosing the best fit social media platforms for the business and focusing all efforts into these.
The main things to consider is the industry the business is in, the desired target audience, social goals and call to action and what content can be created for the business.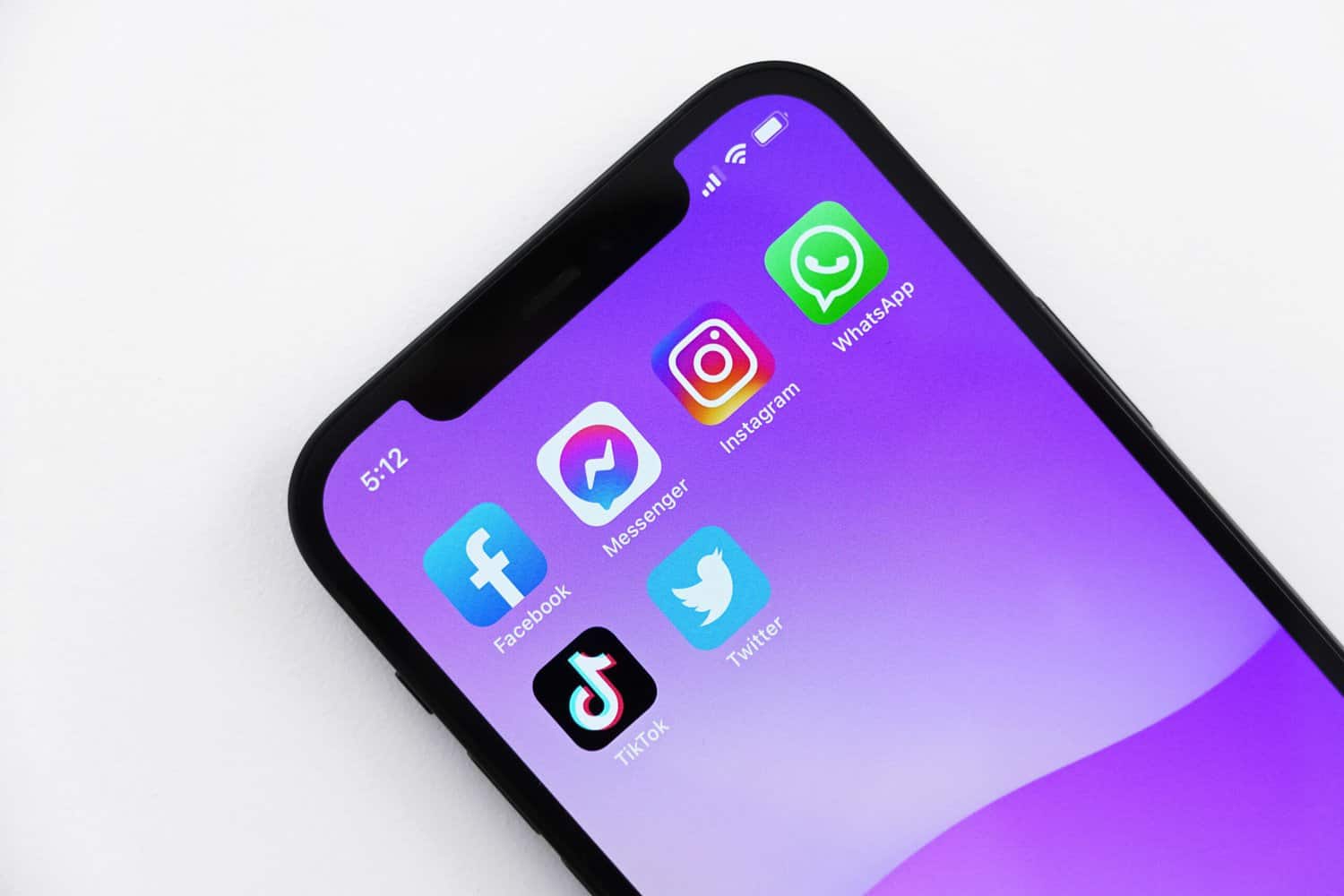 Below, we have put together the key information needed to help guide you with which social media platform is best for your business.
Choose Social Media Platforms That Your Target Audience Is Currently On
One of the first questions you should ask yourself when deciding what social media platform is best for my business is where is your audience?
It will be more beneficial and a better use of your time to grow and build your audience on a platform that your desired target audience is already actively using rather than trying to drive your audience to a new platform.
It's also important to understand how your target audience is using the platform. Is it for inspiration? To network and join new communities? Shop and find new products? It is vital to research what type of accounts they follow and interact with and what influencers are popular.
Choose Social Media Platforms That Are Specific to Your Business and Content
When deciding on what social media platforms are best for your business, it's important to be clear of your calls and which platforms will best match these.
For example, if one of your business goals is to connect with industry leaders and sell products B2B, then focusing on LinkedIn would be important. If you had a product you were trying to increase awareness of that could benefit from video tutorials, YouTube, Instagram reels and TikTok may be most beneficial.
Focus Your Efforts on Selected Social Media Platforms
As a business, you do not need to be on all platforms at once. It can often be more of a hindrance than a help to have an account on all platforms but are not regularly updated and used. With this, we can run the risk of potential customers assuming the business is no longer active.
By picking a few platforms that align with your business goals and that your target audience are currently using, if the time and effort is put into them, the outcome will be a lot greater that neglected accounts across all platforms.
1. Video sharing platforms
Examples: Instagram stories and reels, Facebook reels and live, TikTok and YouTube
How your business can benefit from them: Social media platforms are pushing video content right now, resulting in a much higher reach and engagement. Videos are great for capturing attention, showcasing products and services and sharing easy tutorials to bring the business to life.
With all video content, there should be the goal of educating, inspiring or entertaining your audience in order to capture their attention. Being quick to use trending audio and content ideas can also boost brand awareness.
2. Shoppable social media posts
Examples: Facebook, Instagram and TikTok shop
How your business can benefit from them: Let your target audience purchase from you directly without having to leave the social media app
Shoppable social media posts have really taken off recently, with platforms making it easy to both advertise products and purchase. Even if the audience doesn't buy from social media platforms, it allows you to add product information, images and direct traffic to your website.
TikTok has become popular for businesses to advertise special prices for just that platform to both increase sales and bring their audience over to TikTok.
3. Discussion forums
Examples: Twitter, LinkedIn, Reddit
How your business can benefit from them: Provide genuine help and information to customers and target audience by answering questions and getting involved in conversations. Great for networking and forming communities.
LinkedIn and Twitter are two great platforms for networking and creating connections. It's important to note, on Reddit, it's not good practice to include self-promotion into answers. This platform would be used more to provide information.
4. Disappearing content
Examples: Instagram, Facebook and LinkedIn stories, Snapchat
How your business can benefit from them: These are great for posting behind the scenes and in the moment content to view for 24 hours.
Story content can feel a lot more genuine and less planned out. These are great for building trust with customers, sharing personality and sharing announcements and limited time deals. Good examples include sharing daily menus or deals.
5. Social media live streams
Examples: YouTube, Instagram and Facebook live, TikTok
How your business can benefit from them: Live streams are great for capturing your audiences attention and feeling more in the moment rather than planned out calculated content.
Live streams can include showcasing products, interviewing guests, sharing training and workshops and product reveals. Livestreams also offer the audience to interact live, so it's important to monitor questions and comments and engage with these during the live stream.
6. Social media groups
Examples: Facebook groups
How your business can benefit from them: These can be used to create a community of like minded customers, they can share product information and tips, answer questions and inspire others.
Many groups will require potential members to answer a few questions before joining the group, this can also be used to gather email addresses and ask anyone joining to opt-in to your email marketing list.
7. Inspirational social media platforms
Examples: TikTok, Instagram, YouTube, Pinterest
How your business can benefit from them: These can be used to inspire your desired target audience from anything from cooking, travel, shopping and decorating.
Create visuals and you can inspire your target audience with content around your product and services. Platforms like YouTube and Pinterest are well-optimised for search, so it's important to include relevant hashtags, keywords and images that align with your audiences' usual searches.
So whether your business goals are to build a like minded community, showcase new products or share expertise, there will be a social media platform that is best for your business.
For more information on the best social media platforms for your business, check out our services and YouTube channel.