The first thing a potential customer sees is your content. It is what they base their decision on. There are many factors to consider when choosing your content, such as current trends, the popularity of certain keywords and SEO factors.
The importance of creating winning content regularly simply cannot be overstated. Recent statistics show that content creation is the most important factor in SEO effectiveness. What's more, nearly three out of four companies have found that content marketing increases the number of leads that a marketing team receives and the quality of the leads.
If you want to create high-quality content for your website, you have two options. You can either find good professional content writers who can provide quality content on an ongoing basis or learn how to write your own. The following tips are for those who have chosen the latter course of action.
Table of Contents
Who are Content Writers?
Content writing is the process of creating articles for the purpose of web marketing. They are often hired by another business to expand on your available content to promote your product or service. 
A good content writer is aware of the guidelines that allow you to rank higher on search pages and benefit from the organic growth of your online presence. There are several ways to obtain a website content writer; here are a few.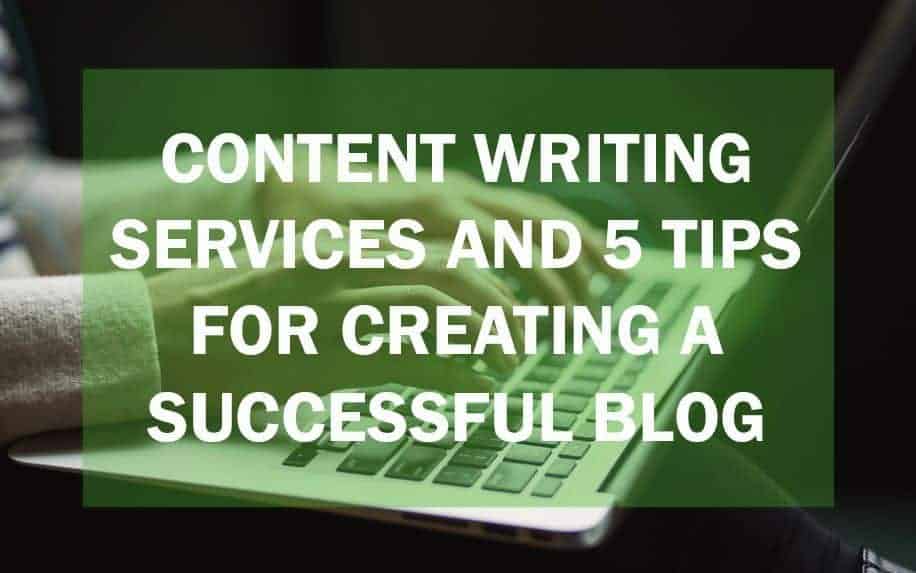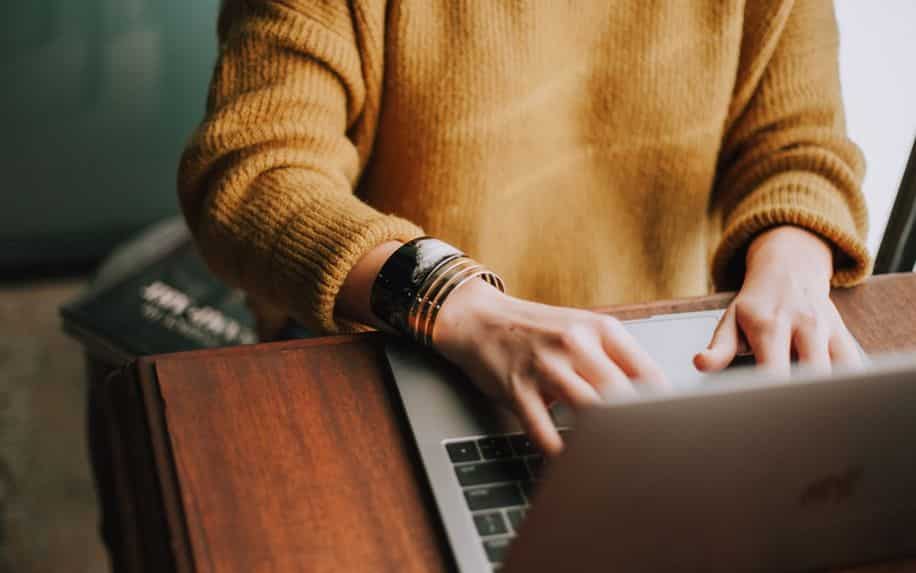 Independent Writers
Independent writers are freelance writers who are not associated with a business. They can be a very cost-efficient method. However, they require more management than hiring an independent company. There are several ways to reach such workers. 
Business networking sites such as LinkedIn can be useful tools for finding talented individuals. However, these independent writers will likely not be aware of your business's focus. This is why a project manager will often be required. 
Project managers will provide the writers with appropriate topics that are relevant to them. Additionally, the project manager will be able to effectively track the progress of these writers and ensure that they are aware of the current company's aims. By having a good project manager, you can be sure that your resources are well utilised and that confusion is eliminated.
Content Writing Services
Alternatively, if you cannot assign a full-time manager, it might be wise to opt for content-writing services. These content-writing companies will take full responsibility for creating content for your business. 
After explaining your aims, these content writing services will ensure that the job gets done with little need for you to check on them. Here are some of the tasks that content writing services can offer:
Researching relevant keywords and generating new ones
Copy editing previous content to ensure optimisation
Informing potential customers about their need for your business through content creation
Creating engaging content to retain current customers
Capitalising on trending keywords
Utilising long-tail keywords to reach your niche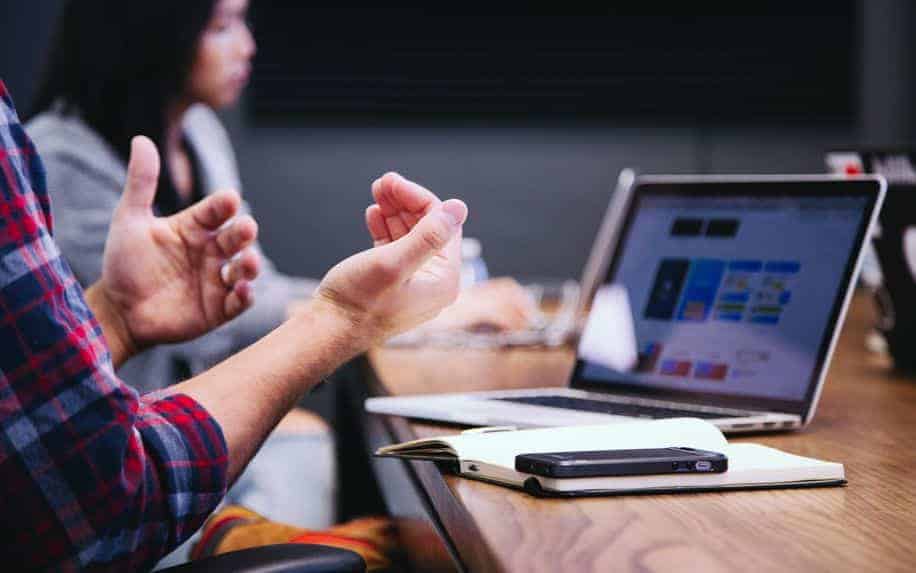 Types of Content Writing Services:
Content writing spans a diverse range of services today. Common types of content writing include:
Blog Articles – Topical posts to inform, entertain or promote. Typically 500-2,000 words.

Website Copy – Website pages, product descriptions, website text. We are focused on user experience.

Social Media Writing – Posts for platforms like Facebook, Instagram, Twitter, and LinkedIn. Shorter engaging formats.

Email Newsletters – Regular email updates with articles, promotions, and tips. Build brand and engagement.

Case Studies – In-depth profiles of product/service success stories. Usually 1,000-2,000 words.

White Papers – Authoritative reports on problems/solutions. Tend to be 2,000-4,000 words.

Video Scripts – Scripts outlining scene details, dialogue, and visuals for corporate or explainer videos.

Press Releases – Short announcements of company news, products, and achievements.

Content Pricing:
Content writing pricing depends on the type of content, writing quality, and writer expertise. Some typical price ranges:
Blog Articles – $60 – $150 per 500-word article. Most around $100.

Website Copy – $90 – $250 per webpage. Around $150 on average.

Social Media Posts – $20 – $75 per post. Average about $50.

Email Newsletters – $200 – $600 per monthly newsletter issue.

Case Studies – $500 – $1,500 based on length and research involved.

White Papers – $1,000 – $3,000 depending on length topic complexity.

Packages with bundled writing services often provide discounts compared to ordering individually. Most content teams charge hourly for ongoing retainers.
Best Website Content Writing Services
Here are some of the best content writing services to boost your online ranking and increase traffic. By capitalising on these tools, you can exponentially grow your business and online brand. 
By focusing on the quality of your content, you will be able to attract new customers while retaining existing ones. For further tips regarding developing your online brand, check out our guide to SEO, which will help you optimise your existing content. 
Crowd Content
It is advertised that Crowd Content's writer selection process is extremely picky, only accepting 15% of the applying writers. This ensures the creation of extremely high-quality pieces for your business. You will also be able to communicate with your writers while they work on your piece to ensure that all your standards are met. 
You can hire Crowd Content again for a few pieces of writing, or if you require large quantities of content, you can register as an enterprise and be provided with constant content.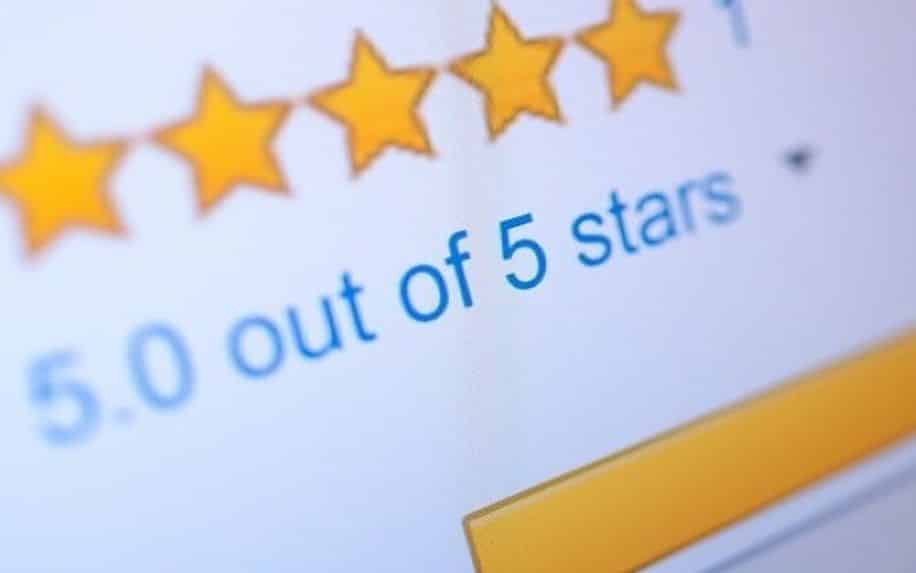 Text Master
Text Master prides itself on its arsenal of professional copywriters. They know the importance of SEO and its positive effect on traffic generation. They are a great option to increase your website's search ranking and organic growth.
Text Master also provides its API to integrate into your content management system for streamlined management. They offer a simplified service that can appeal to businesses new to online marketing. You can expect highly optimised content to raise your search engine rankings by simply briefing them about your project.
Rightly Written
RightlyWritten focuses on providing high-quality content that is extremely customised to your liking. This allows you to capture the vision of your business perfectly. You can expect major traffic by getting your message across artistically. 
To begin with, you choose the type of content you're looking for; you can then set various requirements like word count, quantity and delivery time. Then, you can fill in various details about the nature of the content you require. This includes your relevant industry, topics, writing style and target audience. 
Essentially, this allows you to create unique content that is not generic—assuring that your created content will be engaging and popular. Furthermore, you may provide custom images representing your brand and style.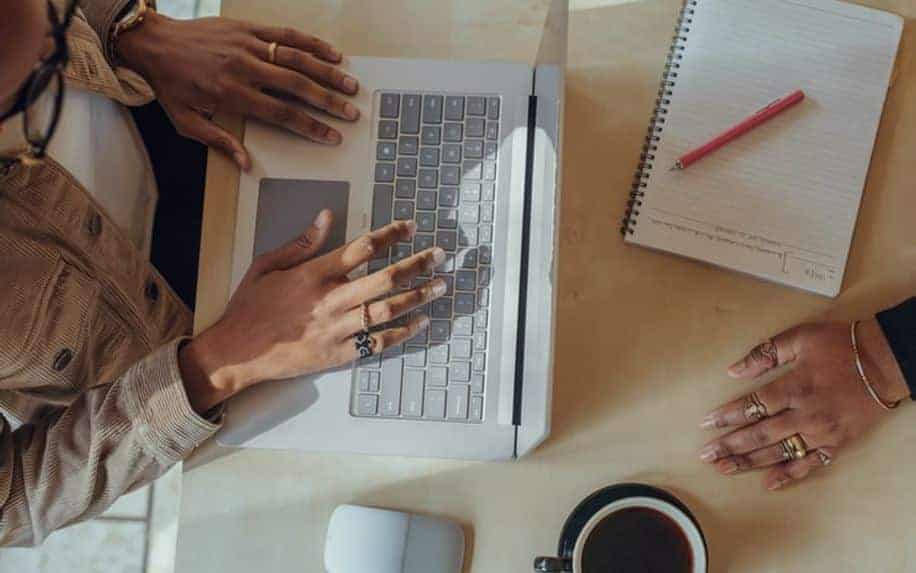 Creating a Blog Name
Good blog names are essential to make blogs memorable and successful. It is the first impression of a blog, just like the title of a good book. Each blog entry is like a chapter of this book, and since your goal is to get readers to either sign up or keep returning to your blog, selecting a name is very important.
Make it Short and Sweet.
An easy, effective technique for selecting a blog name is considering your target audience and what content they want. For example, The Belfast Food Blogger blogs about recipes and food hot spots in Northern Ireland. Each name describes the blog's content – an important component to generate readers.
Check Out the Competition
One of the best ways to create a lasting blog name is to research your competitors' and colleagues' blog names. Compare your ideas to their blog names to see what others do in your industry. 
It is also helpful to read a few of their posts to see if the blog name matches the content. Your blog name should describe the content you will be writing about.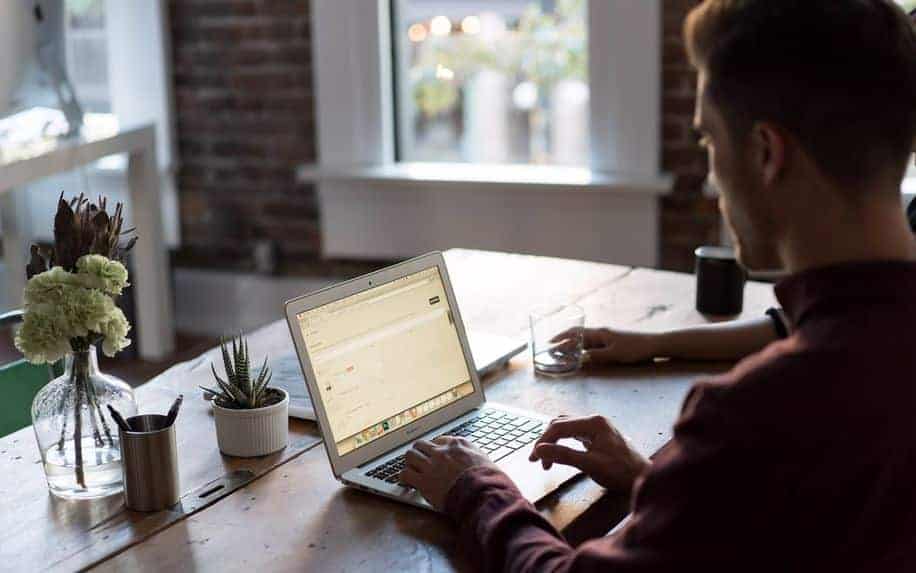 5 Tips for Creating a Successful Blog
Learn About Your Field
You can't write quality content on a particular topic if you don't know much about the topic in question. You should dedicate some time daily to learning more about your chosen field. At the same time, don't confine yourself to only learning about your field during a particular time. 
Be on the lookout for news articles, blog posts, videos and other content that may relate to your business or field of expertise. You may not be able to read everything right away, but you can bookmark it for future reference. 
Keep in mind that you are going to live in the field that you decide to specialise in. You'll have to keep yourself updated about its day-to-day developments and constantly think about new ideas for blog posts. You don't want it to be a burden. 
Don't be afraid to blog about a specific subject. Being an avid blogger on a niche topic can guarantee you a good share of that niche and establish you as an expert in the field.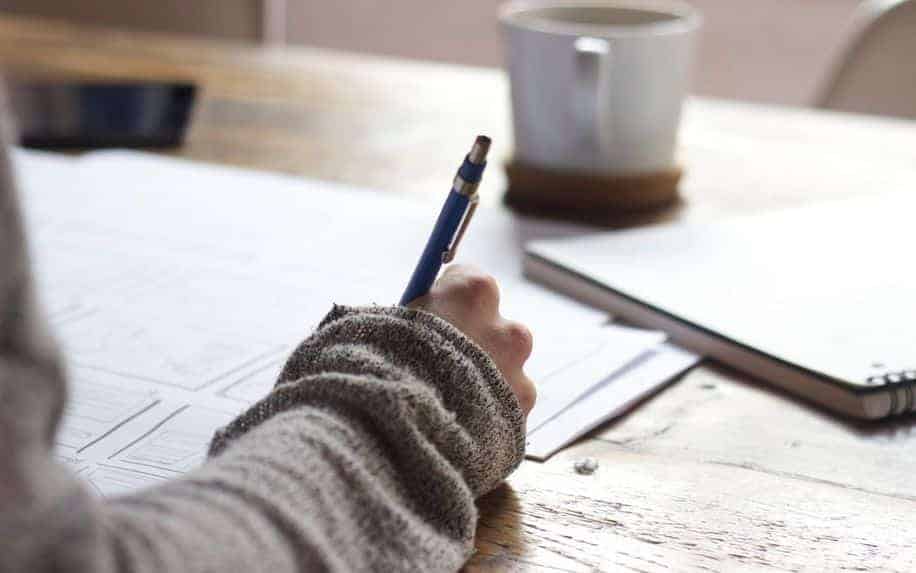 Get the Title Right
As one industry expert wisely stated, you should spend as much time choosing a title as you do writing the rest of your post. The title is the first thing people will read, and it can either make them want to read more or cause them to move on from your page. A poorly written title can harm your website as it increases your bounce rate and thus decreases your standing on Google and other major search engines.
The title should match the topic covered in your blog post. It should never be misleading or devious in any way. At the same time, feel free to leave your reader hanging. The title should not provide a full overview of your post; instead, it should make the reader want to read more.
Here are some winning title ideas that you may want to consider, as statistics show they tend to perform well consistently: 
Free…
Top (5, 10, 20, etc.) Ways to…
How to…
Secrets of…
Why…
Interview with (well-known personality in your field) on X topic
Reach Out to Other Bloggers
Connecting with other bloggers can be beneficial for everyone involved. You can post comments on blogs you like and share their posts. Hopefully, they will notice and share your blog as well. This is a great way to gain new readers, especially if you are in the same niche.
You can also guest post on others' blogs. This gives you access to an entirely new audience. Allow them to guest blog for you as well. Doing interviews is an excellent way to promote your blog. Consider doing interviews for someone else's blog, website, or podcasts. This can give you access to an audience you wouldn't normally be able to reach.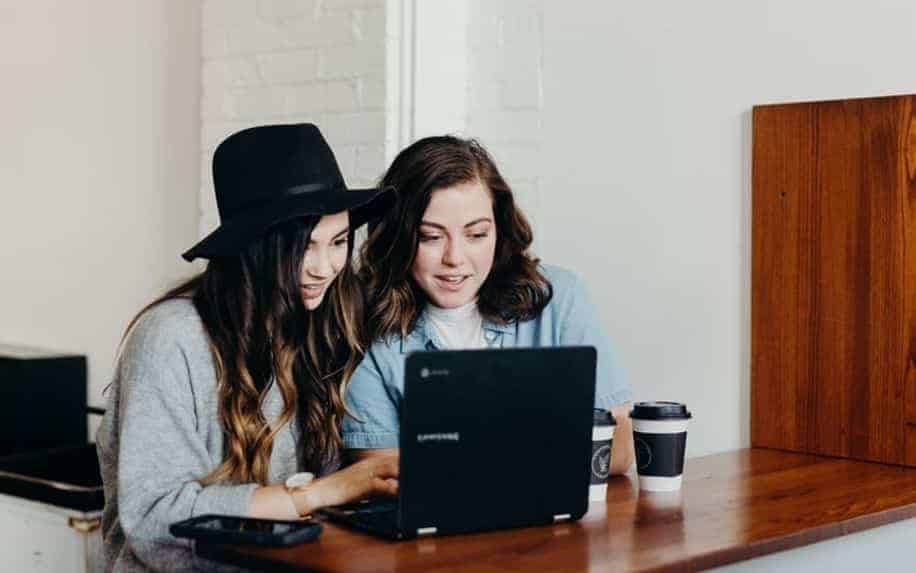 Making Headlines
Blogging about a famous person is one way to increase your reach. It will bring people searching for their name to your blog. If the star you are blogging about happens to find out and share it, your blog will be promoted in a way that would be hard for you to achieve on your own. 
Similarly, tying a major news event to your blog can boost traffic. Headline-generating news also results in lots of search traffic, and those keywords can bring people to your blog.
Aim at Building a Community or Joining One
What sets blogs apart from the other various media outlets is their interactivity. As a blogger, you will get comments from your readers, and it would be well-advised to always respond to them, be it an inquiry, criticism, or praise. You should prompt them to interact. 
This will turn your blog into a mini forum for a community of people interested in your topics to share their insights. Nothing builds up loyalty for a brand or blog more than for the user to feel like they partake in its activity.
In some fields, you will find that similar communities have already been established. You can choose to join a pre-established online community, which will gain you readership from other blogs. It would be a good idea to try and communicate with other bloggers in the field, perhaps more renowned and experienced, to absorb their experiences and have them publicise your blog.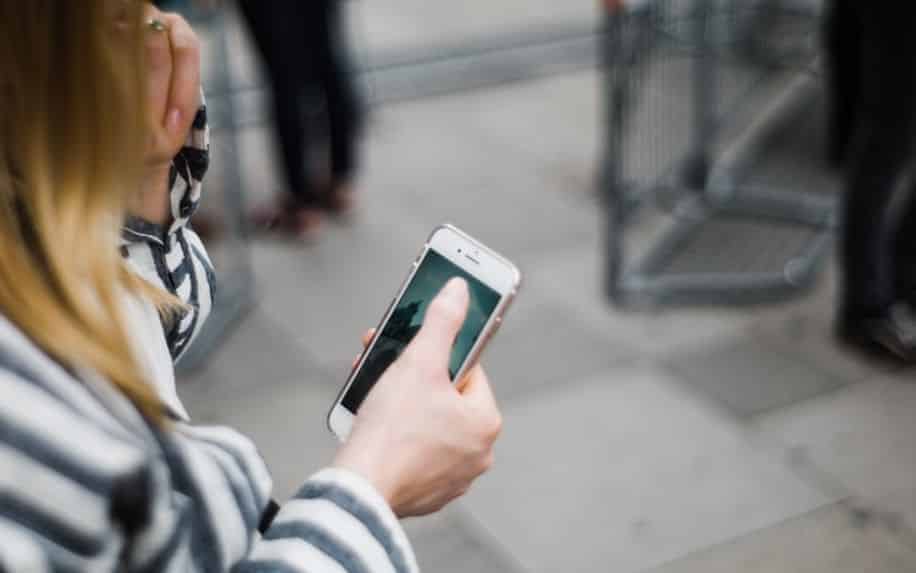 While you may need professional help from seasoned writers or content writing services occasionally, you can learn to write your winning content on any given topic. Simply follow the tips outlined above to create content that stands out and makes your readers want to return for more. 
Researching, writing and reviewing your content carefully before posting it will take time, but the results will be more than worth it. You will gain new customers, encourage your current ones to want to continue doing business with you and showcase yourself as a leader in your particular field.
Content Writing Services FAQ
Q: What types of content writing can you outsource?
Common outsourced content includes blog posts, website pages, social media, email newsletters, case studies, and more.
Q: How much does professional content writing cost?
Pricing varies but averages $100/blog post, $150/webpage, and $1,000+/case study. Packages can offer discounts.
Q: How do you choose the right content-writing provider?
Evaluate writers based on experience, expertise, work samples, services, pricing, and professionalism. Communicate needs.
Q: What is the process for outsourcing content writing?
Outline content goals, topics, deadlines, and branding guidelines. Collaborate on outlines. Review and provide feedback on drafts.
Q: What are the benefits of outsourcing vs. in-house content writing?
Outsourcing provides expertise and flexibility. In-house allows more control and brand familiarity. Balance is ideal.
Content Writing Services Conclusion:
Content writing encompasses diverse services, from blog posts to case studies. With the rise of content marketing, many brands outsource writing to gain high-quality expertise affordably.
Defining your content needs and evaluating provider experience enables finding the right fit. A strategic content provider partnership boosts quality and productivity, allowing you to focus on your core business.
For more information, get in touch with ProfileTree today.