What is interactive content marketing? In a nutshell, it is content that encourages the active engagement of your target audience by prompting them to take a certain action.
The world of marketing is based on competing messages and rival brands, each vying for the attention of the millions of consumers who browse the web every single day.
In a world so saturated with graphics, texts and videos, truly engaging your target audience with unique and engaging content is becoming more and more challenging.
Essentially, interactive content marketing is similar to a conversation – but one which you don't have to actively participate in. This comes in a huge range of formats, and a lot of them are much simpler than you think.
Why is Interactive Content Marketing so Important?
Gone are the days when simple textual messaging and creative graphics were sufficient. Consumers now prefer a more collaborative approach that actually values their individual feedback and participation.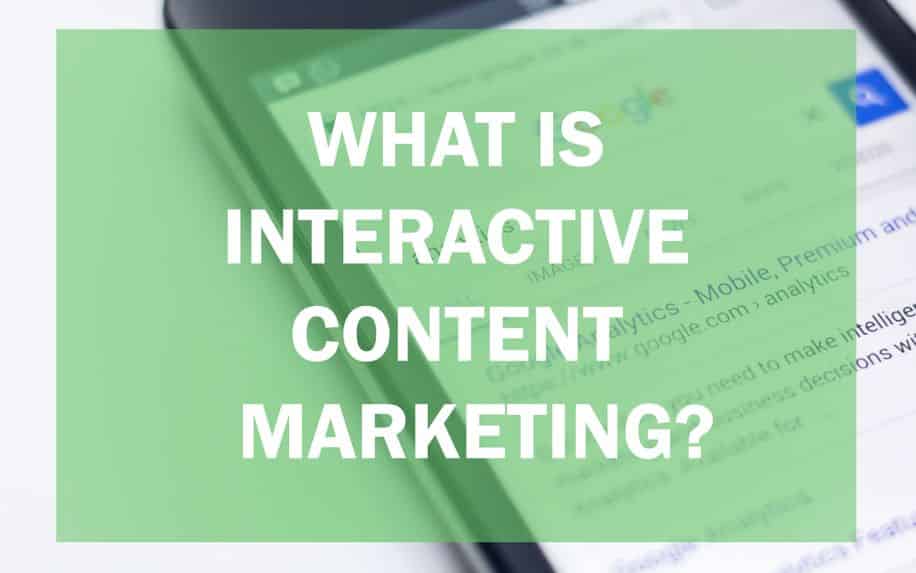 Interactive content marketing serves its purpose better than any other form of marketing out there. It is one of the most engaging forms of digital content available, particularly because of the need for an audience's undivided attention.
Think about more traditional forms of advertising, such as radio broadcasting, television, posters, billboards and fliers. All of these marketing methods require the most basic level of interactivity – and research demonstrates that most of us tend to throw these materials in the next bin we find.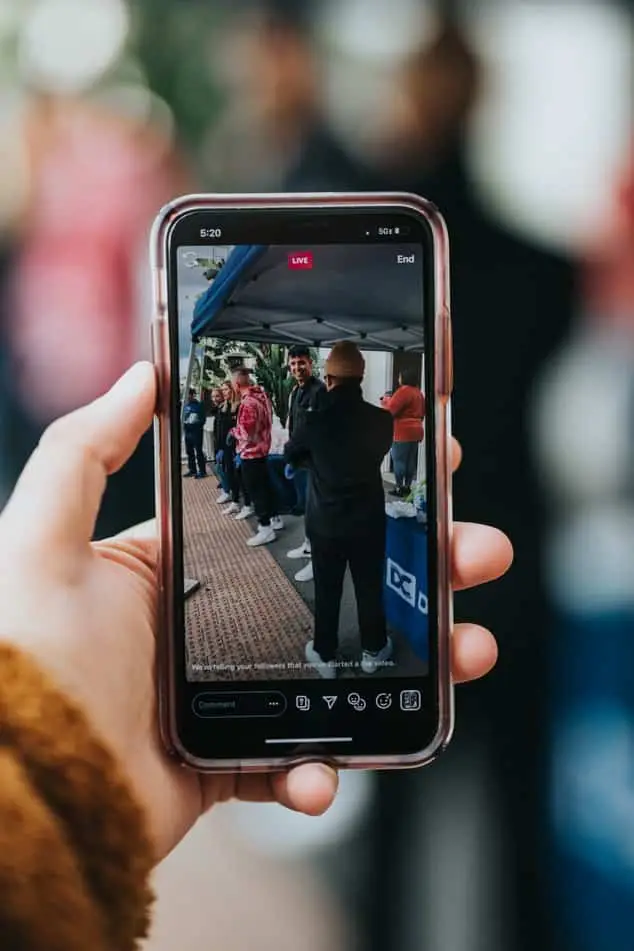 Interactive Content is the Future of Marketing
Every so often, we see a new trend that the world of marketing immediately absorbs, holding it up as 'revolutionary' or the 'future of marketing'. However, it is important to remember that best marketing practice is in a constant state of change.
There have been some really big developments and advancements in technology, such as the continued advancement of voice recognition and voice assisted technology.
This has transformed how we search for our favourite brands, and Search Engine Optimisation (SEO) as an industry is now scrambling to adapt to the technology.
Interactive content generates up to five times more page views than ordinary content (LinkedIn), suggesting that interactive content marketing will be far more than a trend, instead becoming a heavily used and overwhelming popular industry practice.
At ProfileTree, we expect marketing to place a stronger focus on interactive content over the coming years. However, due to the coronavirus pandemic, there will be an increase in contactless forms of conversation and engagement.
We won't get weighed down with that subject in this post, but we do recommend checking out our Total Guide to Covid-19 Marketing for more advice and guidance on crisis-driven trends.
The value of interactive content marketing is obvious, and embedding content like this into your overall strategy will typically yield immediate results.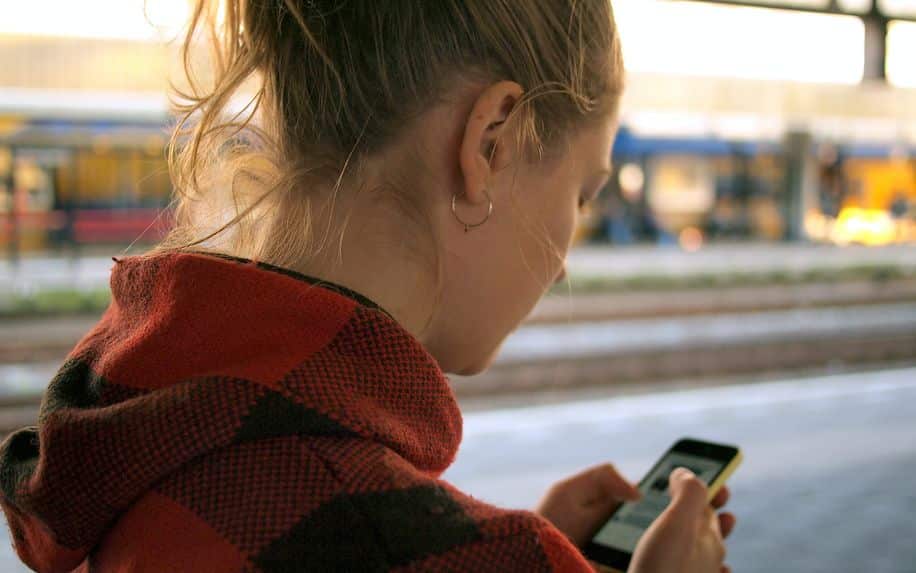 The Benefits of Interactive Content Marketing
The benefits of interactive content marketing are immensely valuable and we've already highlighted its increased popularity and uptake. Let's take a look at some of the direct benefits of this marketing approach in regards to general impact and consumer engagement.
Educate and Inform Your Audience
As marketers, every member of this industry strives to publish content that engages, informs and inspires. Indeed, delivering content that really achieves this objective requires creative talent, market research and data-driven insights.
Providing your target audience with content that they actually value will encourage them to spend more time on your site. The benefits of this are obvious – the longer someone spends on your site, the more likely it is that they will become a paying customer.
When it comes to educational marketing, it's absolutely crucial to consider that just because content is informative doesn't mean it can't be fun.
A great example of interactive content can be seen in ConnollyCove – an internal brand by ProfileTree which highlights the best tourism locations and hospitality sites that Ireland has to offer.
We've shared a number of 360º videos which give our followers panoramic views of breathtaking sites across Ireland. We've also delivered a promotional 360º tour video for Crumlin Road Gaol which saw a marked increase in bookings and ticket purchases.
From our experience, digital content such as this has created immediate conversions – and the sudden spikes in engagement really demonstrate why it has become so valuable.
Boost Your Sales Conversions with Interactive Social Content
The most successful marketing content is content that people actually want to share with their social circle. The impact of social sharing is extremely significant – we are increasingly basing our buying decisions on digital content that we've been targeted with on social media.
One quick scroll through any social media feed will confirm that as rule, interactive content experiences will typically be more likely to go viral. In many cases, it seems like interactive content marketing has been made for social media.
The vast majority of social media platforms are highly visual – making it easier to attract the attention of your target audience when you publish digital content that depicts some element of interactivity.
Copywriting does have an important role to play here, and you should use it to explain how your target audience will benefit from and enjoy the experience.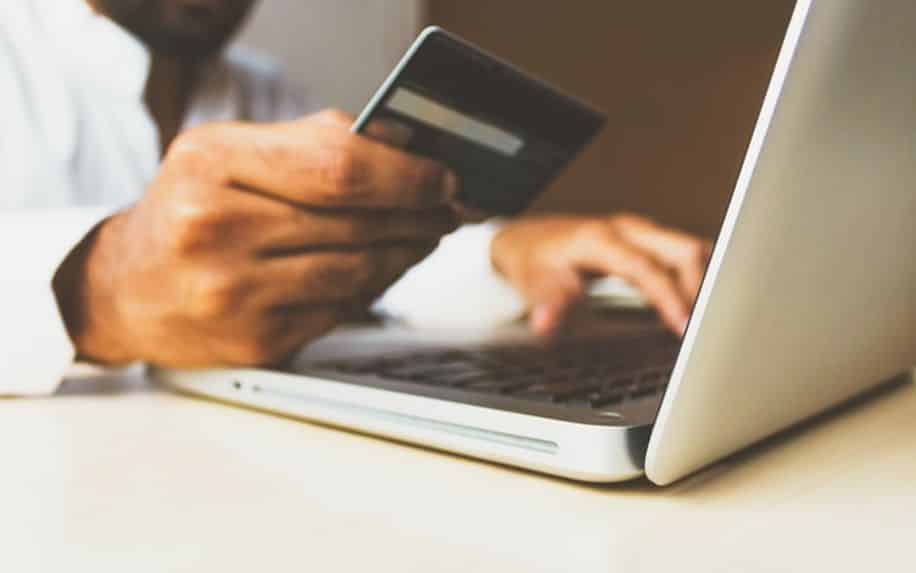 More Brand Exposure, More Brand Loyalty
Whilst marketing campaigns traditionally sought to promote a specific product or service, they are now more broadly scoped and focussed on creating a lasting relationship with loyal customers.
When we engage and maintain the attention of our target audience and they return time and time again, we achieve brand loyalty. For the vast majority of businesses and organisations, this is the dream.
Indeed, the power of word of mouth continues to be one of the most valuable assets available to any market. Regardless of what we see or hear on social media, we are immediately drawn to brands that have been explained and vocalised to us by friends, family and colleagues.
Brand loyalty is worth every penny of investment it requires – so give your audience something they will actually benefit from, with the help of engaging content.
Types of Interactive Content Marketing
At ProfileTree, we advise that the type of interactive content marketing you produce should depend totally on the nature of your business and the nature of your audience.
We've seen that various demographics react differently to different types of interactive content, and doing your market research thoroughly should allow you to refine what would best appeal to your ideal customers.
Interactive Quizzes
Few pieces of digital content get engagement quite like interactive quizzes, and the data collection benefits are huge.
You can use the quizzes to find out which of your products or services are preferred by your customers, as well as information about their demographics, opinions and needs.
You can also use interactive quizzes to build brand awareness. Test your target audience with a series of light-hearted questions about your brand, and reward your participants with prizes.
Interactive content marketing through the medium of quizzes has transformed the concept of the raffle competition and prize draw – so get on it and watch your engagement go through the roof.
Making Recommendations to the Customer with Bots
So what are bots, and how do they work? In a nutshell, this is what chatbots have been specifically designed for: answering questions and responding to queries. They're on the rise, and many commentators suggest that they are the future of interactive content marketing.
Chatbots and automated marketing bots are one of the most popularly used tools in digital technology, allowing two-way communication, facilitating back-and-forth instant messaging.
What's more, more advanced bots can deliver customised content to the user by personalising its messaging according to data about that user.
Bots also allow businesses to figure out exactly what questions their audience is asking, giving them informed insights into key phrases and how they should plot their content marketing strategy.
Build Connections Through Polls and Surveys
Polls and surveys are some of the most popular forms of interactive content marketing out there, and we see them being used all the time on social media platforms like Instagram and Facebook.
Surveys offer a really fun and unique way of finding out the needs and wants of your customers, and you can even find out what they think about your individual products and services by following the same approach.
For products in development, there are few stronger market research tools than an interactive poll.
By putting a poll to your target audience you can make a decision based upon what appeals to your customer, making them feel like they have been included in your business, and that their opinion actually matters in the broader picture.
Champion Your Brand with Interactive Content
Interactive content doesn't have to be AI-enabled, it doesn't have to be sleek and it doesn't have to come loaded with shiny buttons and options for you to click.
In many cases, you can simply invite your target audience to take part in a contest by submitting user generated content. This could take the form of a video or photo competition, and the results of competition-based campaigns often go viral. It's a form of social media marketing, and one we really love.
This is an extremely well known marketing strategy called 'gamification', and involves engaging your target audience with various contests and challenges.
Some of the most popular examples of interactive content marketing through contests are "like and share to win" examples, as well as "tag a friend" and "retweet to win" competitions, which typically yield huge levels of engagement.
Data suggests that gamification typically yields a 150% increase in online engagement, with nearly 87% of retailers pledging to introduce this into their own content marketing strategy over the next five years.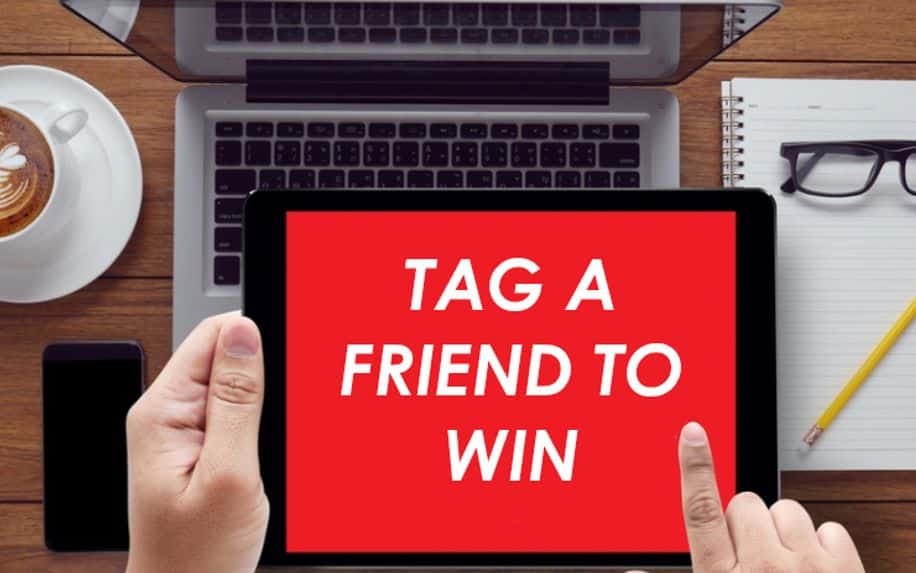 Interactive Content Marketing with ProfileTree
ProfileTree can help your branded messages reach new and exciting places, with the help of interactive content marketing.
We've been building brands online since 2011, winning the Best Content Marketing Award for a Video Series at the Inaugural Irish Content Marketing Awards for our Business Leader Series on Youtube.
However, the industry recognition hasn't ended there. We've picked up rafts of awards for our development and design projects, including 2019's User Experience Award for our work creating an interactive website for a leading Brexit advisory service in the Republic of Ireland.
We've built our business on content that informs, engages and inspires. Now let us do the same for your brand, perhaps with interactive content marketing. Get in touch with us today.