Marketing is built on creativity but the other vital component is data. Demonstrating that your campaign is doing well demands tracking the correct metrics to confirm you aren't simply spending money without thought or cause. Knowing what marketing KPIs to track will help you make streamlined campaigns and evaluate valuable data. While there are countless KPIs that a business could track, there are seven that we recommend following to give you a better understanding of what your marketing budget should be spent on. Analyse your marketing activity and you will have more effective ads and a healthier bank balance.
Understanding Marketing KPIs
KPIs
stands for Key Performance Indicators and they are used to
measure effectiveness
and customer activity. They can track specific audiences and behaviours they exhibit when interacting with your site and product. They
break down how your marketing efforts
are going and give you pointers on how to improve each campaign. This allows you to adjust ads and parts of your site that may need attention to retain your audience and convert leads. Marketing metrics relate to things like engagement and reach in your campaign and measuring these help
track your goals and improve
to deliver successful ads for your business.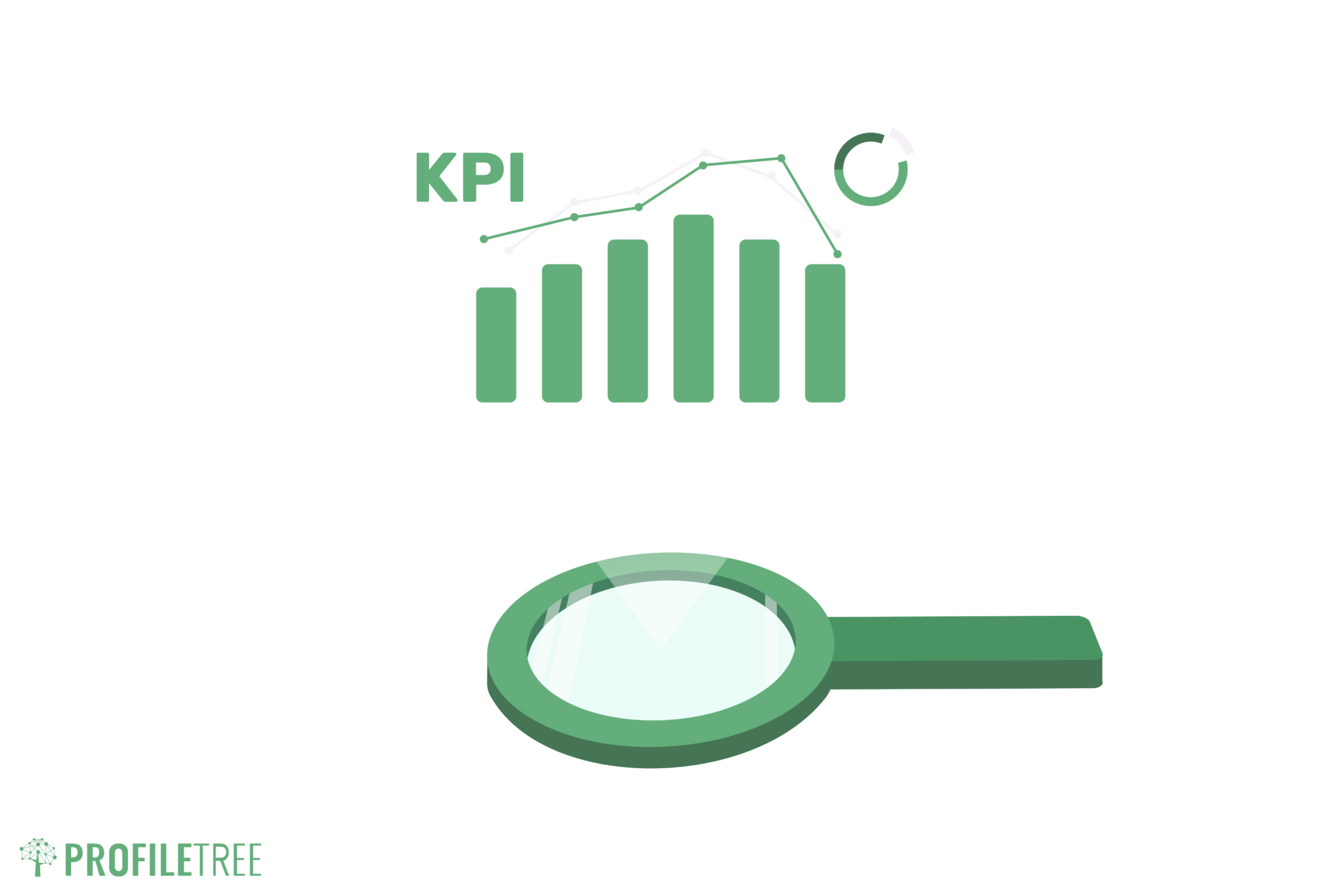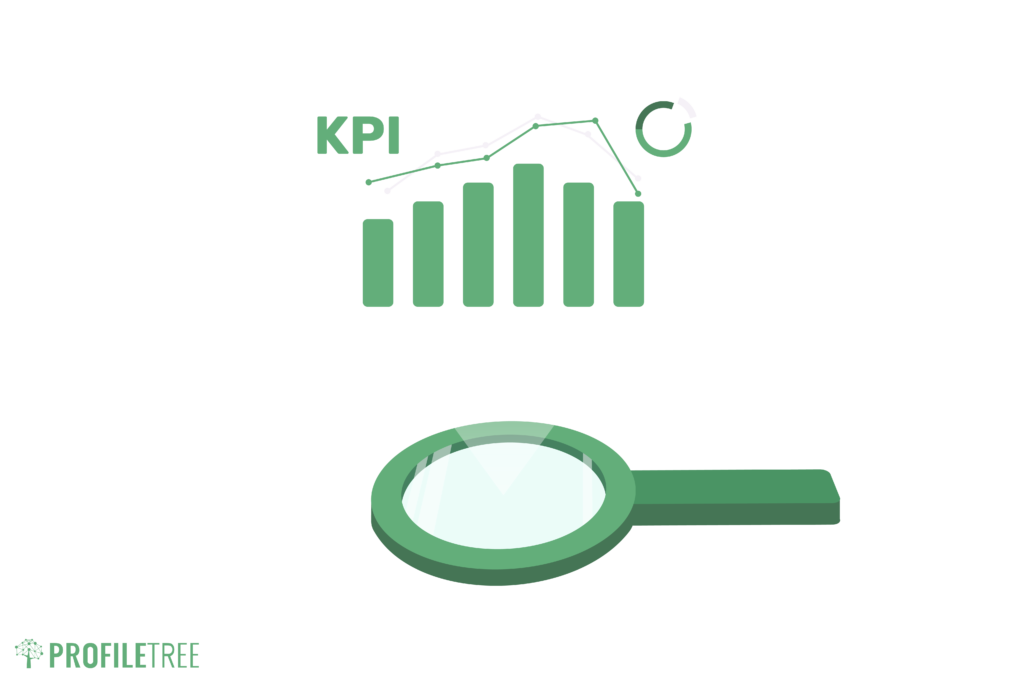 The Marketing KPIs You Should Be Tracking
While there is
an array of KPIs to track
from, we recommend tracking these seven metrics to ensure that the data you glean from it is going to be the most beneficial for your campaigns and indeed your business.
1. Customer Acquisition Cost (CAC)
CAC or the customer acquisition cost is how much you spend on bringing customers to your site to buy whatever your brand sells, be it a product or a service. CAC data also includes the entire cost of reaching a potential customer and bringing them through the sales funnel – giving you a full indication of how much your efforts are costing you. Once you have a number for this effort, you are able to determine an average sale and then work out how much your profit is from that. This can be done by dividing the number of sales into your marketing budget to get the average sale price.
How to Use CAC in my Business:
If your business is bringing out a new product or diversifying into a new market,
beware of the limitations of CAC
. The data won't be impressive because there won't be anything to measure on the offset. As long as it is incorporated into the marketing strategy, the results will come but being patient for them is key if you are trying something new for your business. Having a low CAC relative to average sale revenue is a great method of
impressing potential investors
in your company. It gives them a clear, statistical view of a company's profitability and helps them make decisions that may translate into the growth of your company.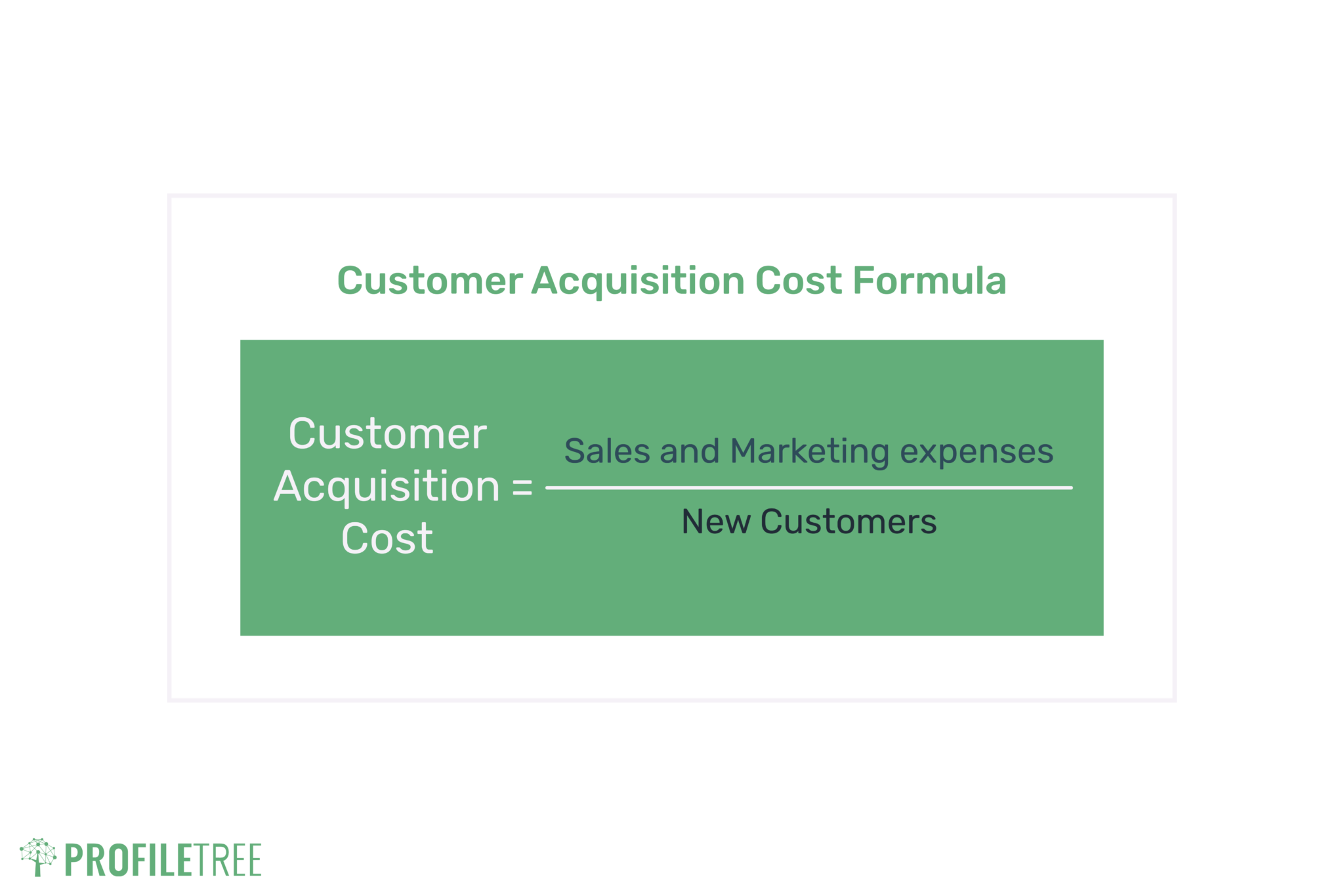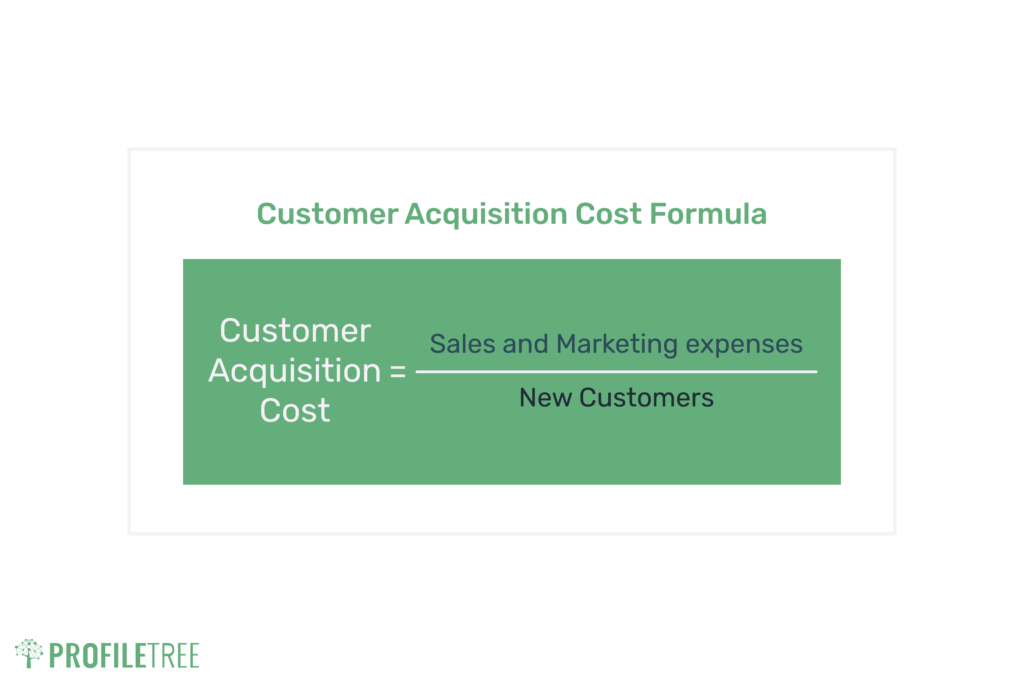 2. Bounce Rate
A metric that should be on your radar as an essential KPI to track is
bounce rate
. Bounce rate is related to the length of time that is spent on a site but it is even more specific than would first seem. The bounce rate refers to when someone enters your site and then immediately leaves without interacting with your site. Every marketer wants their site to be answering questions for their consumers and it can be difficult to find out the intentions of those who visit your site. A customer who 'bounces' thought it clearly not very interested in your site's appeal. If the bounce rate on your site is particularly high, you may have to consider that your homepage is poorly designed and is considered unappealing to those who are visiting your website. It could also be that you are marketing to the wrong demographic or target audience, so you might need to rework your strategy.
How to Modify the Bounce Rate:
The first thing to consider when hoping to tweak the bounce rate is to
redesign your site
. Aesthetics play a large role in attracting visitors or maintaining them and redesigns don't have to be time-consuming. You may see improvements from simply adding pictures with a link or reworking content. Using trial and error to monitor your work will see if it affects the bounce rate. Having a target demographic is key to delivering a structured marketing campaign but, if you're finding you have a large bounce rate, this is something you might have to look at.
Readjusting your target demographic
or customer profile might see you produce stronger and better results for your website.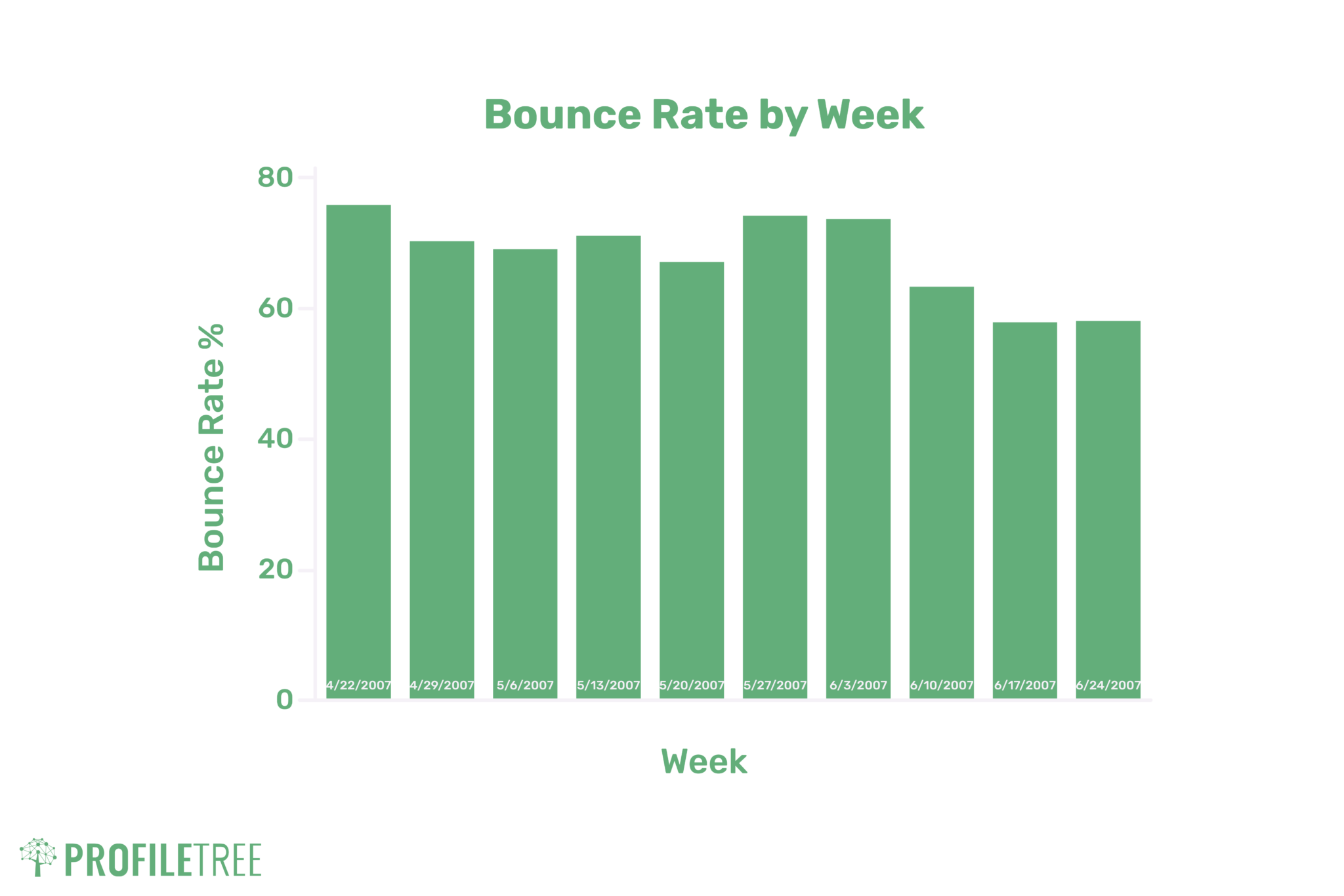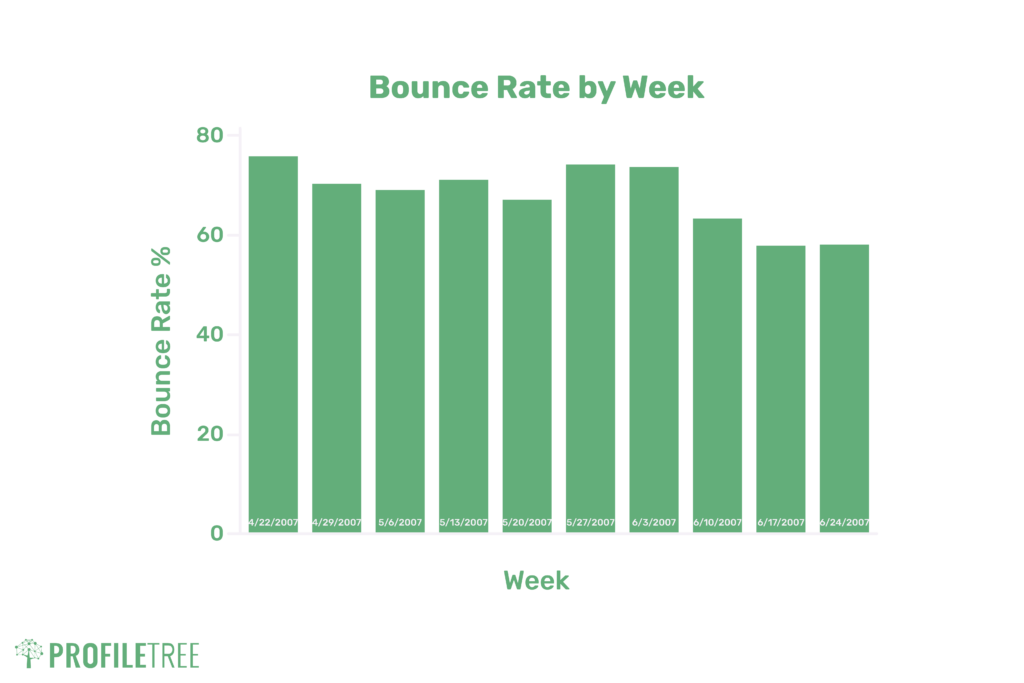 3. Return on Investment
Arguably the most fundamental and important metric to track, return on investment helps marketers and business owners identify which marketing tactics are most effective in revenue returns and what marketing strategies simply aren't working. If a campaign or particular strategy isn't performing how it was intended, marketers can reallocate their resources to other strategies that clearly bring a return on investment and have more potential for garnering a profit.
Developing Return on Investment in Business:
Be willing to
modify your strategy
. Marketing strategies aren't always successful but it is important to change it if you can see that it isn't producing positive results. On the same note,
be patient with your strategy
if it only has a few issues. If you're ROI is showing a few low metrics, adjust it and see if that makes a difference.
4. Qualified Leads
All marketing strategies incorporate an ideal customer profile and a qualified lead refers to any potential customer who matches this profile but hasn't contacted you or the company you work for. While every business defines 'qualified leads' individually, they essentially are consumers who are more likely to make a purchase on your site. Naturally, qualified leads have great importance in marketing as these consumers are more likely to buy a product or service that you are marketing to them. Running a campaign that pulls in a few quality leads is more successful than a campaign that brings in lots of leads that don't have conversion potential.
Getting Qualified Leads for Your Business:
In the modern age, we are used to be sold to.
Creating meaningful and personalised campaign
s through email marketing has a much higher chance of converting quality leads as they can see you have invested time and money in them. Personal attention sells.
Investing time in finding qualified leads
through research and going through your lists will save time and money down the roads. Cold-calling only works so far, so taking time to invest in customers that will convert is key.
5. Organic Traffic
The major selling point of organic traffic is one thing – it's free! Organic traffic is where search engines offer your site on their page results or someone who is familiar with your brand or business enters your site directly. This is encouraging for Google to see as, with people entering of their own accord, your site is considered an authority and is trustworthy for consumers. Even if you have paid traffic being pulled into your site, you can convert them to organic visitors with meaningful content on the site that is helpful and informative, educating them in area of interest.
How to Grow Organic Traffic:
A major way to
grow your organic traffic
is to
monitor the keywords
you are ranking for. You can use tools like SEMrush to see these results and you will be able to write blogs and create other content around these keywords to increase your authority in a particular area. Another major way to attract organic traffic is with
thoughtful content marketing
. Creating a content strategy that ensures a regular output of relevant articles and blogs that answer consumer questions is a sure way to see your rankings rise in SERPs.
6. Conversion Rate
The
conversion rate
measures the percentage of people who end up on your landing page that end up turning into a customer. While closely linked with bounce rate, usually landing pages that have low conversion rates have high bounce rates but that isn't always the case. If you have a low conversion rate, you aren't getting the most out of your marketing efforts and you will have to rethink your push marketing strategy if you're sending people to a page but not getting the conversions you desire from it.
How to Improve Your Conversion Rate:
Use marketing to offer customers something that they can gain. Giving them some sort of free offering could push them further down to purchasing funnel and be critical in helping them make a decision. You are building a relationship with them and your product by
offering them something of value
. Just as the landing page can sometimes cause a low bounce rate, it can also be the cause of a low conversion rate.
Be willing to modify
this if you have to. It could be as simple as changing the headline or the colour of the CTA.
7. Unique Web Visitors
Monitoring your total website traffic is important but filtering this down into unique web visitors is equally as important as it helps you measure traffic by individual visitors. A unique visitor is someone who is visiting your website for the first time. If you have a large amount of traffic to your site but half of them are repeat visitors, then you know that your audience isn't as big as the numbers dictate. If you have a high number of unique visitors then you know that your lead generation is bringing in a wider audience.
How to Track Unique Web Visitors:
A major way of tracking unique visitors is to analyse your surrounding metrics. Ensure that you have a full view of your most popular pages and the amount of time people are spending on each page. Using tools like
Google Analytics
helps you monitor traffic and break down your audience into categories. Utilising web analytics helps you clearly identify who your audience is.
Tracking KPIs for Your Business
Tracking metrics is the best method to monitor your campaigns, identify what is working on your website, and the audience that is enjoying your content. Through taking time on your KPIs, you will be able to improve on areas in your marketing strategy that might need to be modified and produce a successful campaign for your brand or business. Measuring KPIs can be time-consuming and complex, and sometimes it can be difficult to know where to begin.
Get in touch
with ProfileTree today to see how we can help you with your
digital marketing strategy
.