In todays world, a large part of any businesses marketing strategy will fall under digital marketing. For digital marketing in business, the right marketing strategy for small businesses can boost brand awareness, help reach desired target audience, maximise sales and encourage consumer feedback. It is for these reasons why digital marketing is important for small business.
Any small business that uses social media must create an effective digital marketing strategy in order to get the most from the platforms.
When many small businesses get started, they often focus on getting footfall and traditional forms of advertising to achieve this. For example, flyers, radio, print advertising and billboards. While these traditional forms of marketing may work for some businesses, they can often be more difficult to measure the success and a more costly way of advertising the business.
Whether the goal is growing brand awareness, generating leads or promoting services and products. No matter what industry a small business is part of, they should all utilise digital marketing as part of their marketing strategy.
Let's look at why digital marketing is important for small business and how to effectively develop it.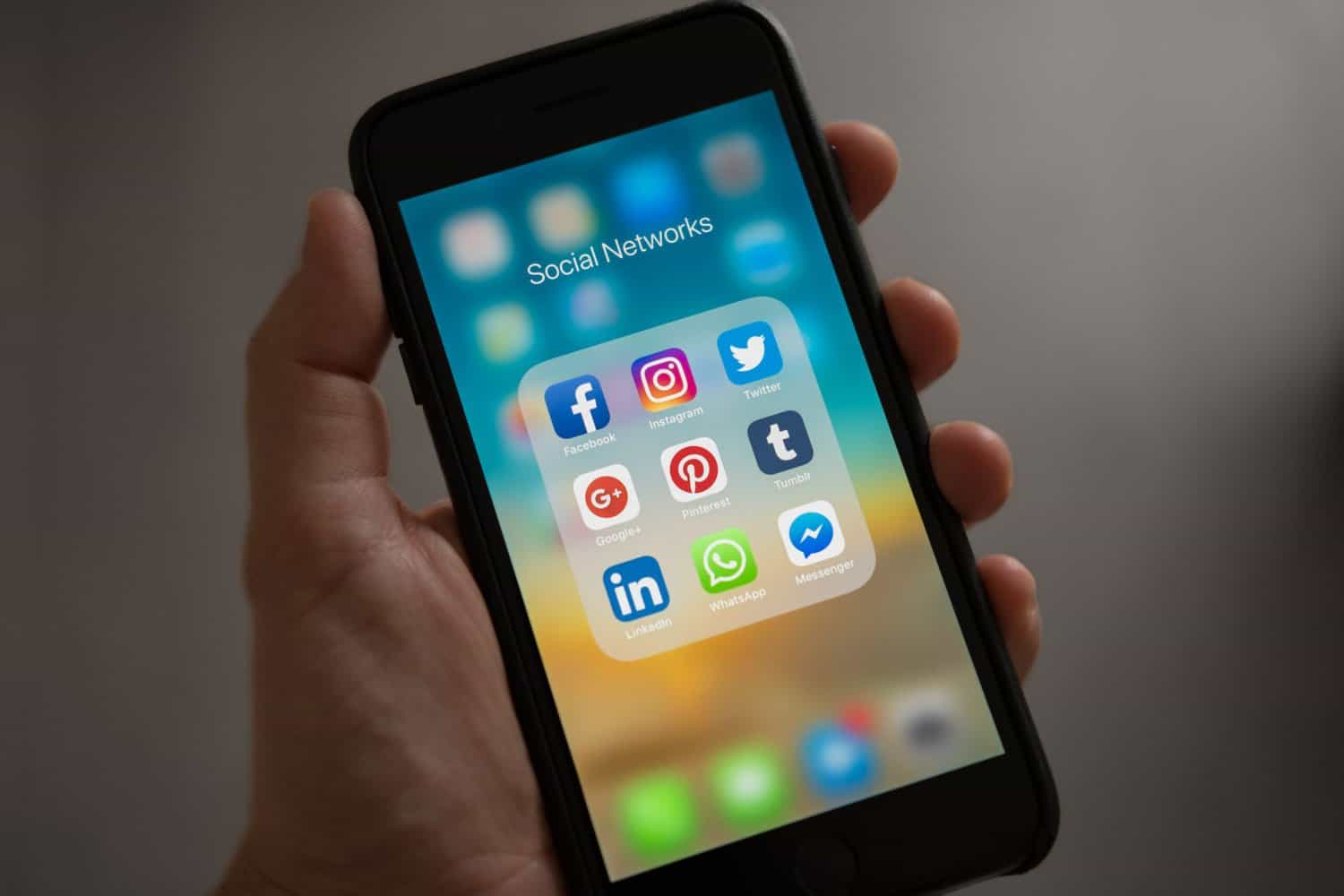 What Is Digital Marketing in Business?
Digital marketing has become an essential aspect of all marketing plans as we have become a mobile first society. Digital marketing involves using the internet, search engines and social media to reach the desired target audience for your business.
Some examples of ways to use digital marketing for your business include
– Social media marketing
– Email marketing
– Pay per click
– Search engine optimisation
– Influencer marketing
– Website
– Video marketing
No matter what your small business may be, it is essential to have and maintain an online presence to promote and engage with customers.
Benefits of Using Digital Marketing for Small Business
Now that we have an understanding of what digital marketing is, let's look at the benefits of using digital marketing for small business.
You are accessible to your target audience
No matter what the small business is, the target market will be online regularly. Not only will digital marketing let you easily connect with your target audience, but it will also allow you to find new audiences and give them the ability to find you.
One of the first things potential customers will do, and even during the recruitment process, will be to search your business online to see what they can find out. In this digital society, customers will expect to find an online presence in the form of a website and social media accounts. This will allow them to get contact information for you, check products and deals and read relevant reviews.
If your business cannot be found online, or your presence is not regularly updated, potential customers may assume that you are no longer in business. If you don't have a digital presence for your business, a competitor might, and this may drive potential customers away.
Easy to provide information
Customers need everything to be accessible for them and online is a great tool for your business to provide this.
Small business owners can successfully reach these customers and tell them about their business, products and offers simply by having an effective digital marketing plan. For example, a Google My Business directory can provide customers with all of a businesses key contact information, by simply having one of these pages, that information becomes accessible for customers online.
Social media accounts also allow your business to easily advertise the company's location with a clickable Google maps link, business contact number, email address and opening hours.
If a small business has no digital marketing, customers will not find it online but will instead find the businesses competitors and take their custom to them instead.
Cost efficient
Whilst many traditional forms of marketing for a business can be extremely costly, there are many ways to utilise a digital presence for little to no cost.
Before, advertising for a business primarily involved costly billboard, flyers and advertisements in magazines and newspapers. Online allows your advertising budget to stretch further and reach a more targeted audience.
Not only can you achieve a lot for your business through organic posting on social media but the advertising tool lets you stay in control of your budget, whatever that may be, target a niche market in relevant locations and control the duration of the advertising. What social media also gives the ability to do that traditional marketing forms does not, is exclude the demographics that would not be your usual custom, saving you both time and money.
Can effectively measure your results
Again, with your traditional advertising forms such as billboards and radio ads, measuring the success of the ads or return from them can be close to impossible.
Digital marketing allows you to track and measure your results such as reach, engagement, cost per click and conversion rates.
With digital marketing allowing the small business owner to be in control, the budget and targeting can easily be edited to continue to reach the desired target market.
Increase brand awareness
In order to effectively increase brand awareness for the business on social media it's important to pick the right platforms. Research is vital at this stage to check what platforms the desired target audience is currently using and what the social media goals are for the business.
Just because Twitter is available or you know about LinkedIn doesn't necessarily mean they are right for your business. Do the research and focus on the relevant platforms to get the most out of them.
Audience feedback
Lastly, digital marketing is an extremely effective way to gather audience feedback. This may be in the form of audience feedback on products and services through Instagram stories, reviews on Google and Facebook or conversation starters through polls and questions on LinkedIn.
Whatever form it comes in, it's important to listen and action. Not only can this improve the services offered but also show the audience that the business is listening.
For more advice on how to grow your business online check out our services or check out our YouTube channel.