Where to start with SEO in Ireland? Here! We'll demystify SEO, explain some SEO techniques and help with advice to find the right agency for your business needs. Let's take a closer look at the basics of this modern business essential…
What is SEO?
SEO stands for search engine optimisation and it is the process by which you can ensure that your website is gaining its maximum amount of exposure.
How? When an individual page is seen by Google as being relevant, of good quality, well set up and supported by links from authoritative sources, the page will gain a higher search ranking and be seen by more searchers.
By producing quality content around a well-chosen keyword, by making sure your page set-up is right and by promoting the right page for the right keywords, you'll be much more likely to attract traffic to your website.
There are three main types of SEO you need to know about: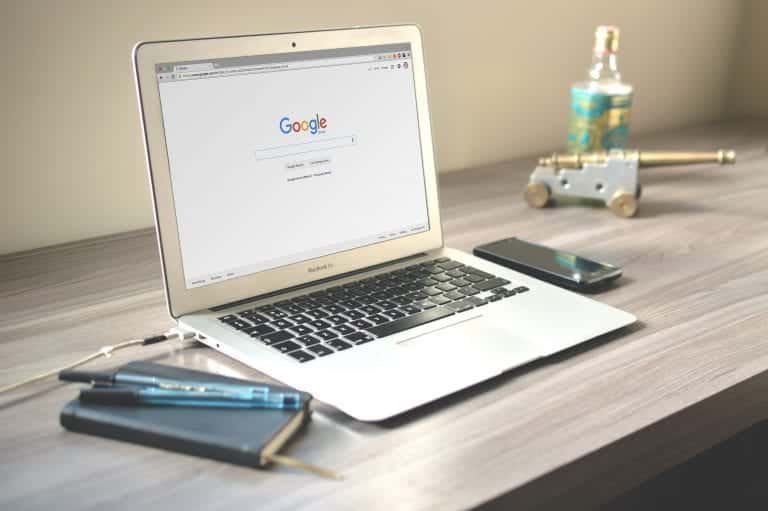 On-page SEO is the process of optimising each page to ensure that it ranks well on its relevant search term. This refers to both the content and the HTML code of the page.
A) Content Optimisation
The most important factor in SEO is ensuring that your primary keyword is the main focus of the article. This means that it should be mentioned as often as possible without 'stuffing' the word or phrase.
A well-optimised article has one clear topic that reflects the primary keyword to ensure that is picked up by the search engine algorithms and displayed in its relevant searches. This means that the primary keyword should be present as early as possible in your article in addition to being a major part of the article's title.
Since keywords are such an important part of generating successful content, it is important to dedicate time in keyword research to be aware of the current trending topics and commonly asked questions. This can be done by looking at Google's search suggestions or check Google's search consoles for keywords that your website might already be ranking for but you're unaware of.
Plus, you can check out our free keyword research tools guide to learn about the various tools that can help you find valuable keywords.
Next, you might want to check out the long-tail-keywords which are very specific keywords for niche audiences. These long keywords are incredibly powerful in attracting traffic as they are often uncontested. This allows you to work towards a first-page ranking, an essential for organic growth.
The key to the success of your content doesn't just lie in choosing an appropriate topic. The content itself needs to be appealing to the reader through tidy formatting including logical use of H2 and H2 headings etc.
Plus, your content should also have outbound links to relevant pages as this helps the search engine figure out your relevant search terms. Here's a quick rundown of the main considerations for your content:
Identify your primary keyword and use it as often as possible;
Include your keyword in titles, subheadings and image metadata;
Simplify your URLs and ensure that they contain your keyword;
Aim for longer (1000+ words) content;
Use eye-catching visuals to maximise session time;
Encourage audience interactions through calls to action and comments;
Use external links to relevant pages to improve your relevant terms; and
Use internal links to direct the generated traffic to more of your content
B) HTML Optimisation
The next step for optimising your content is to ensure that the page code meets the search engine's requirements. This means that your website should be compatible with all devices, preferably with different layouts to suit the various screen sizes. Additionally, you need to ensure that your HTML code is efficient to ensure that it loads quickly as this is a major factor in ranking higher than the competition.
When it comes to the formatting of the content, you should ensure that the content has consistent formatting through the use of tags. This means that your title should be the only thing carrying the tag and all your subheadings should hold the tag.
Next: your page's meta tag. These tags allow you to help the search engine's algorithms define the relevant search terms for your page.
Additionally, these meta tags will allow the reader to quickly identify the nature of your article for accessibility. Also, you should make sure that any image you use has the primary keyword in its alt-text for consistent results. Here's a quick checklist to ensure that your HTML is up to par:
HTML code is efficient allowing for fast page loading speed
Title is wrapped in tags
Subheadings are wrapped in tags
Images should have the primary keyword in their alt text
2. Off-page SEO:
This is basically anything you can do outside of your own website in order to increase its search engine ranking. The first thing that can be done is to work on your online presence on various social media sites.
This will help you generate a lot of traffic for your business through the use of social media posts that link back to your main site. Furthermore, you can also collaborate with relevant businesses by linking to each other, allowing both of your businesses to benefit from the shared traffic.
This can be an effective method of generating traffic. However, it requires good networking and knowledge of the industry.
Check out our networking site's guide to help you maintain a strong presence in your relevant industry.
Finally, the last off-page SEO technique is social bookmarking which is the process of listing your website on the various available social bookmarking websites like Reddit.
Now that you're familiar with basic SEO terms, let's discuss the various SEO techniques available for your business.
Discover more about SEO in your area
SEO Techniques
Good planning is essential to the success of your optimisation efforts as it provides the right reason and a focus on the right outcome. That's why proper research and goal-setting is essential.
By setting out a clear SEO plan, you can invest time on efforts designed for consistent results.
Here are some of the most popular SEO techniques you can use to help achieve SEO success…
1. White Hat Techniques
This term refers to all SEO techniques that are intentionally supported by the search engine's algorithm. These methods almost always have no controversy associated with them and tend to be the least intrusive methods of spreading your online brand.
These techniques are generally the best place to start and are recommended for businesses that are new to SEO. These are the preferred methods that you should consider applying to your website either personally or through an agency.
Some time-honoured techniques considered to be white hat:
A) Knowing the Algorithm
Search engines such as Google are constantly updating their algorithms in order to provide the best results for their users. Not only do they provide updates that prevent abuse of the algorithms, they also provide changes to the algorithm to favour end-user usability while taking account of the current trends and available technology.
By constantly remaining on top of these updates, you can quickly optimise your site to these new specifications, giving you the competitive edge and possibly allowing you to rank higher.
Search Engine Land's library contains links to every Google algorithm update, giving you useful information about the changes implemented over the years.
B) WebPage optimisation
This next step is almost as important as the content of your site. The efficiency of your HTML code ensures that your load times are optimised. The current trend of search algorithms favours lightweight websites set up to load quickly.
Additionally, sites that are supported by the various available devices like mobile phones, tablets, PCs, and TVs are known to rank higher than sites that simply have one available format.
C) Keyword research
This technique requires awareness of current trends in order to capitalise on the popularity of those terms. Good SEO entails leveraging keywords that are often searched but lack quality content.
Additionally, constant keyword research will allow you to predict keywords that will become popular, giving you a head start over your competition. In addition to normal keywords, long-tail keywords provide a unique opportunity for reaching niche audiences.
Long-tail keywords are specific terms used by a niche group of potential customers. The benefit of these specific keywords is that they are often uncontested, allowing you to rank very high on a search results page. Also, people search for these specific terms are much more likely to become customers as they know exactly what they are looking for so satisfying their needs ensures their business and future loyalty.
D) User experience optimisation
With search engine algorithms becoming more and more complicated, several search engines like Google have emphasised the importance of providing users with an accessible user experience. This means that intuitive sites that have an accessible user interface will rank higher than others that don't. This means that having an intuitive user interface is as important as the content you provide.
2. Black hat techniques
These techniques are frowned upon, but they are often leveraged due to their extreme effectiveness in generating traffic for your business. Ideally, you want to stay away from these techniques, however, it is important to understand them in order to be able to identify them if the person responsible for your SEO is cutting corners. Although these techniques might initially generate lots of traffic through exploiting the algorithm, they are short lived and can incur penalties for your website.
A) Keyword stuffing
This technique involves adding out-of-context keywords in order for your content to rank on several terms. These keywords can either be visible to the end user in the form of lists or invisible to the end user in order to only be picked up by the search engine's crawler. Although this might generate some extra traffic for your content, it provides no real benefit as the end user will soon identify that your content does not have what they need. Also, Google can penalise your site when it sees quantity over quality.
B) Article spinning
This is when the same articles are recycled over and over with slight changes in an attempt to increase the amount of content available on the site from the perspective of a search engine crawler. This is yet another ineffective method of generating traffic as it does not generate interest in your brand and will be penalised by Google.
Keyword Research: How It's Done
One of the most powerful – and underused – digital marketing activities? Keyword research. Use these tools to identify trends and meet the needs of your customers:
A) Observing your audience
This is perhaps the simplest method of doing keyword research. By knowing your target audience, you can observe their online interactions on various forums or social media in order to identify relevant topics of interest.
Use social media listening tools to talk WITH, not at, your audience and generate ideas for keyword-led content.
B) Keyword generator tools
After you have observed your target audience, you should have a general idea of the current topics that you'd like to talk about. This is where keyword generator tools can help you uncover popular keywords relevant to you.
Let's look at some of the available tools:
This tool, made by Google, has the additional benefit of pulling statistics directly from Google's search database. It will provide you with a list of relevant keywords along with all their relevant statistics. Some of these statistics include:
Amount of competition over this phrase
Average monthly searches
AdWords statistics
This free online keyword research tool uses Google's Autocomplete function to generate keywords relevant to your chosen topics. By using keywords coming from the autocomplete function, you can be sure that these keywords are searched often, which means that your content has a higher chance of being seen.
Another great alternative for generating keywords. This tool has the added benefit of allowing you to export the generated data for use with your project management software. Additionally, WordStream has its own scoring algorithm that rates the "effectiveness" of the generated keywords regarding the number of searches it is getting against the number of people competing on this keyword.
Content Management
Now that you've optimised your website and all previous content, let's capitalise on new keywords that you have uncovered.
Having a constant supply of relevant keywords requires lots of management to ensure that you do not fall behind current trends. Naturally, some keywords will take priority over others due to any immediate benefits they will provide. This is why having a solid content strategy is essential to your success.
1. Contentful
This content management software will allow you to edit content and then publish it to a number of different digital mediums at once. This simplifies the process of content management and saves valuable time. Additionally, their admin tools have proved useful in managing writers, allowing customised access to different posts in order to prevent overlap or confusion.
2. WordPress
Not only does WordPress provide hosting for your online content, it also has a great content management system. It allows for collaboration between your writers as well as admin controls allowing you to assign roles to your various members.
WordPress has perfected text article creation through its seamless editor and ability to schedule the posting of your content. Additionally, its popularity has resulted in various plugins being made specifically for WordPress.
3. Drupal:
This open-source software was created by a passionate community of developers aiming to simplify the process of content management. The standard release "Drupal Core" contains various features that include user account registration, menu management, RSS feed, page layout customisation and system administration.
Drupal is a great tool as it not only helps you create content but also helps you create a community. This strongly enhances your online presence, which ultimately builds your online brand.
SEO in Ireland – Finding The Right SEO Partner
As the popularity of digital marketing increases, so does the importance of SEO, leading to an increase in the quality of SEO knowledge available in Ireland.
How to Find the Right SEO Agency in Ireland?
Due to Google's constant algorithm updates, it is important to find an agency that won't use 'quick fix' tactics Google will penalise, such as:
1. Content spam
Google's Panda update (introduced in 2011) was a new algorithm designed to be a search filter but was later integrated into the main ranking algorithm in 2015. It is a measure of the quality of a site's content. This ensures that a website is not just spamming content to maximise its clicks and instead is creating quality, engaging content. This was mainly introduced to prevent the success of content farms, where a business hires a large number of freelance writers with the intent of producing massive amounts of text for the purpose of generating ad revenue.
2. Cloaking
These tactics involved presenting the search engine crawler with a different version of a page than the end user sees. This is done by presenting different pages to the user depending on their IP address.
3. Hidden text
This involves the use of hidden text that the end user cannot see to increase your keyword density. This is heavily frowned upon by search engines and will generally lead to a lower rank.
Quality SEO agencies in Ireland use exclusively white hat techniques to ensure the long-term success of your online site.
What Next?
By now you should have a general understanding of what the right SEO agency in Ireland aims can do for your business, the next step is to make contact to arrange an audit of your website.
SEO in Ireland – Benefits of Well-Optimised SEO
For companies of all sizes, having well-optimised SEO can play a part in the success of business growth.
What results can you expect from an investment in SEO?:
A) Small businesses
A well-established brand ranking well in search can be seen by the right potential buyers with the right content. SEO might initially seem too time-consuming – that's where an agency for SEO in Ireland comes in – but the reward is moving ahead of your competition.
B) Large businesses
Well-planned SEO will bring engaging content to your audience and allow a deeper relationship with your brand. This not only establishes your company in your market/s but it also provides you with valuable customer recommendations.
Overview: Why Quality SEO is an Essential Asset
Businesses exploring their options for SEO in Ireland have already made the first step towards the benefits of digital activity with great ROI.
The right SEO agency for your needs will not only provide you with a comprehensive analysis of your website but with a comprehensive plan for finding, targeting and driving the right traffic for your business.
Let's talk results!
Start improving your website, optimizing your digital marketing strategies and increasing your sales.