Digital training is a broad term. The trouble is many business owners aren't tech specialists. This means that it's hard to know which tools their staff need, let alone which training programs they stand to benefit most from.
The problem is, ongoing digital training is crucial for the success of your business. Technology moves incredibly fast. It's important that your staff keep up with the times. However, this is hard since they probably have too many other responsibilities.
Digital training can help here, by taking the legwork out of keeping your employee's skills up to date. This is because dedicated trainers are more likely to be up to date with industry trends. After all, it's their job.
In this article, you'll find out what digital skills mean, how vital they are, and how far your business can benefit from them.
Why Your Business Needs Digital Training: The Digital Transformation
If you were born before about the year 2000, you probably understand how technology has dramatically transformed the world we live in, because you've witnessed that digital transformation.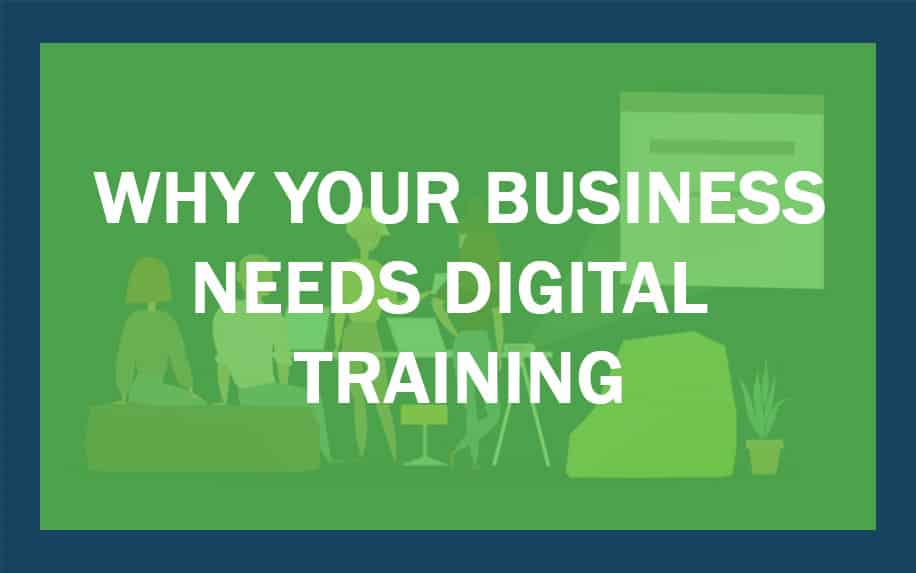 Everything has become digitised, and machine interaction is taking over human interaction. From a sociological viewpoint, this definitely has pros and cons. But, how has this affected the world of business? Has it made things better or worse?
As a business owner, it's always important to look at the hard data.
Statistics that Matter in the Digital Transformation
It's vital to think about how digital training might impact your day-to-day operations, and, ultimately your bottom line.
Let's look at some numbers and facts to better understand the major role technology plays in business today, and the problems businesses are facing during the digital transformation:
81% of customers conduct online research before making a purchase.
70% of the buyer's journey is complete before they reach out to a sales rep.
76% of marketers think that marketing has changed more in the past two years than in the past fifty.
52% of senior executives cite a lack of familiarity with technology to be a barrier to digital transformation.
Meantime, 32% of senior marketing leaders in emerging markets think their company will become known as a digital business in five years.
So, let's think about how digital training can help your business to meet these needs.
Why Your Business Needs Digital Training: Digital Knowledge Gap in the Market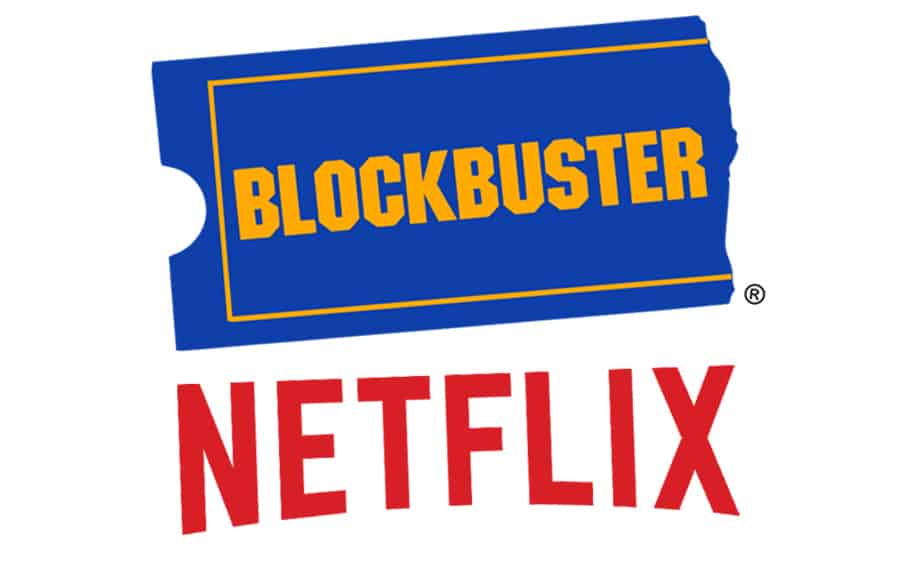 So, where does the problem come from? While most businesses agree that digital transformation is the big thing going on right now across all sectors, most employees and senior executives lack the required skills to actually transform their operations.
There is a genuine fear of a digital skills gap created by the boom in the digital economy versus the number of people who are trained to work in it. Hundreds of thousands of jobs can't be filled in the UK because the workforce lacks the right skills.
Digital disruption is the worst nightmare for many CEOs. We've all seen how huge organisations and industries have completely faded out or were replaced by digital alternatives such as Netflix, Amazon, and Uber.
This shouldn't be scary; on the contrary, it represents a huge opportunity of growth if companies and employees are willing to adapt to change.
Automation VS the Gap
Because of the digital skills gap, employers will utilise automated technology in order to fill this gap. In other words, replacing humans with machines. What makes this fear valid is that historically speaking, there have been many cases where technology has replaced human jobs.
So, if digital transformation has huge potential, and there's a lack of skilled employees with digital expertise, one can easily point out the answers to the question of why your business needs digital training.
What Exactly Is a Digital Training?
Many overlook this question when talking about that digital knowledge gap. What exactly are those digital skills? Does it refer to digital marketing, coding, or mastering Microsoft Office programs? Which level of skills are these businesses looking for?
The answer is digital literacy. In other words, the ability to use information and communication technologies to find, evaluate, create, and communicate information, requires both cognitive and technical skills.
In the modern workplace, it's almost impossible to identify the exact set of digital skills needed to land any job. Therefore, when speaking about why your business needs digital training, you need to point out which set of skills your field needs.
It could start with answering emails, and accessing the company's files on the cloud system, such as Google Drive or Dropbox. It could end up with writing a website's code. Some jobs require Excel proficiency, while others don't require Excel use at all.
Which Jobs Need Digital Training?
Of course, all IT related jobs need digital training as it's a core function of their jobs. HTML5, MongoDB, iOS, Android, and Mobile App are among the fastest-growing keywords found in job postings.
Sales and Customer Service
Apart from that, those who work in marketing, customer service, sales, retail, writing, and management are all required to learn different digital skills in order to up their game in the market.
For instance, customer service and sales agents need to be familiar with CRM systems. Some companies even list previous experience with a specific advanced CRM as a plus in their job posting.
Sales and customer service agents also need to be comfortable contacting new prospects and clients through a range of different digital mediums. This requires a relatively high level of digital literacy.
Writers
Writers, on the other hand, now do most of their work on digital applications. This includes drafting, editing, proofreading and publishing, either on the cloud or offline. Increasingly, writers also use digital collaboration tools.
In addition, if you're writing for a website or an online blog, your writers need to be aware of SEO techniques and some graphic design basics. This often means knowing Google Analytics and Photoshop.
Your business needs digital training because the responsibilities of a professional writer have changed so much, even in the last five years. In fact, many young copywriters today have never written for print at all.
If you employ writers who have been in the industry for a little longer, it's important to upskill them to ensure they are up to date with the needs of the marketing industry in the digital era.
Digital Marketing
Meanwhile, in the marketing field, digital marketing is becoming increasingly important every year. Chief Marketing Officers predict that digital budgets will account for more than 75% of the marketing budget, and mobile will account for more than 50% of the marketing budget.
Therefore, marketing specialists who do not have any digital expertise will be completely lost. If you employ an in-house marketing team, digital training is absolutely essential to ensure their ongoing effectiveness and success.
Data Visualisation
Another skill that also benefits different jobs is data visualisation. In fact, some people take up data visualisation as their career. Data visualisation is a way to help people understand the significance of data by placing it in a visual context.
Think of this role as a bridge between technical and non-technical roles. It's also a way to improve communications between different teams within your organisation, who may not have a great deal of common experience or expertise.
You're taking the data collected by analysts and transforming it into a form anyone can understand. This could be beneficial for employees from different backgrounds, such as finance, marketing, and sales.
Cost Reduction through Digital Training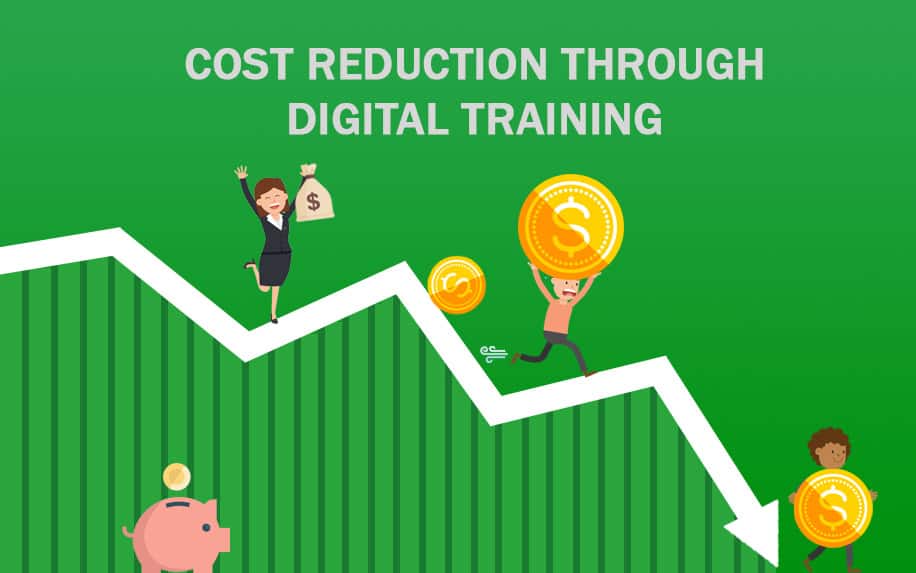 The first reason why your business needs digital training is that it reduces your company's expenses. Perhaps you're wondering how this works. To answer that, let's look at some of the ways digital training can reduce costs.
Digital Training to Reduce Additional Hires
The first perspective is that due to the scarcity of digitally skilled applicants, it usually costs a lot to hire one. That's before you even account for sunk costs, like recruitment fees, and the time of your HR staff.
So, instead of hiring a new employee, why don't you invest in one of your in-house employees? You'd be surprised at how many of your employees would be interested to learn new skills.
Some of them would even welcome a career shift if they were offered the proper training.
In other words, you'll be paying money for your employees' digital training to save money. This is a real two-birds-one-stone strategy.
Efficiency Savings through Digital Training
The second perspective is that once the training is over, you can now invest in new digital tools that'll also make your business process faster and more efficient by decreasing the error rate.
Organisations that offer comprehensive training have considerably higher income per employee than those with less comprehensive training.
Digital Training to Drive Revenue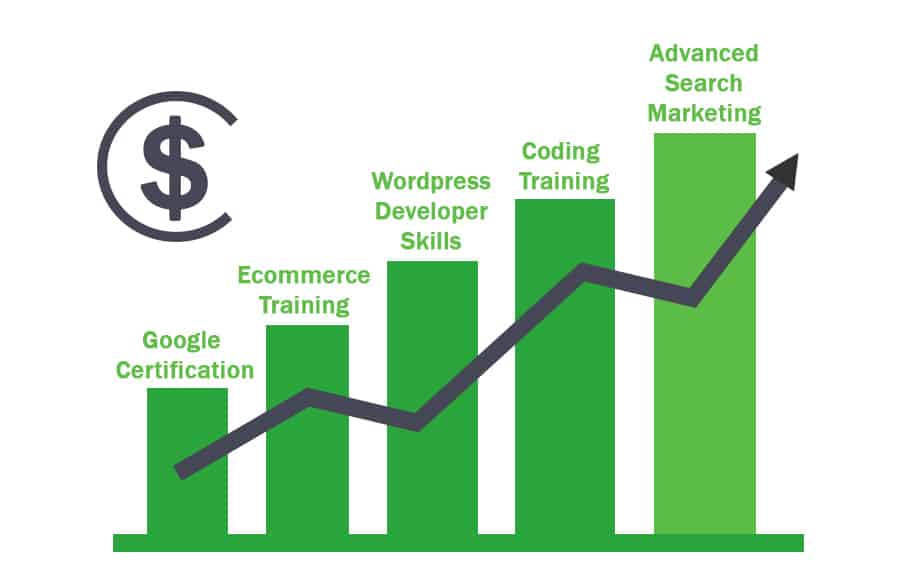 The last perspective is that engaging with digital tools can actually drive revenue. Digitising your marketing and sales departments would empower your employees by opening up an extra channel where they can reach out to potential customers.
Digitising your sales and marketing processes also allows your teams to harness data to improve their offering, and reach customers in a more targeted and effective way.
Increasing Productivity
Many businesses fail to see that employees often have their career and personal development as one of their highest priorities. Therefore, when a company invests in its employees' personal development, it immediately increases the productivity of its employees.
Employees feel stimulated and their motivation to dedicate time to their learning helps them reduce wasted working time. So, their overall productivity increases.
In addition, when employees can apply what they have just learned immediately and see the results, they feel accomplished. Thus, increased productivity is a good reason why your business needs digital training.
Improving Employee Retention
According to the American Management Association, the cost of hiring and training a new employee is between 25 to 200% of annual compensation, so skills training can cut costs by improving employee turnover.
As employees feel motivated and appreciated, their loyalty to the company they work for becomes stronger. Employees appreciate that their company's investment in them adds value and weight to their own professional resumes.
That makes employees want to pay forward that value by investing in the same company that invested in them. For that reason, you can use higher retention rates as a reason why your business needs digital training.
Barriers to Digital Training
So, perhaps you wonder, if digital transformation is so rewarding, why do many businesses hold back?
There are also barriers to digital transformation. You may not be surprised to know now that not having enough people with digital skills is on top of these barriers. Another barrier is a lack of sufficient understanding of what digital transformation is and who can assist with the process.
Moreover, there are many companies that struggle with financial support for digital tools.
Finally, there's also a lack of risk-taking innovation within the organisation's culture. So, if you look at these four barriers, you'll find that two of them are the consequences of a lack of digital knowledge.
It's either lack of digital skills or lack of understanding its potential.
That gives you one more reason why your business needs digital training. A powerfully-skilled and well-equipped team will distinguish your customer experience and therefore, distinguish your name in the market.
Strategies that Your Business Must Leverage During the Digital Training
Now, you understand that there are multiple reasons why your business needs digital training. However, there's one thing that one should highlight. Some people get so impressed by those digital abilities, they start thinking that "digital" is a magic wand that would solve all their business problems.
That's not true. While adopting new digital tools, you must also adopt new perspectives.
The aforementioned development of new competencies revolves around the capacities to be more agile, people-oriented, innovative, customer-centric, streamlined, efficient and able to induce opportunities to change the status quo and tap into new information- and service-driven revenues.
Without aligning these values, your same old business problems will become friends with your new digital tools. In other words, your team's fresh perspective and their innovative, go-get-it attitude are what create solutions for your business problems through digital technology.
Where to Find Digital Training
Of course, there are tons of digital skills that your staff can acquire. For every skill, you will find many courses that you can apply to, both online and in class.
Sources for online courses are platforms such as Coursera, Lynda, LinkedIn for business, Udemy, and many other universities that offer online education. Here are recommended posts for some of the digital skills mentioned earlier:
Data Visualisation Training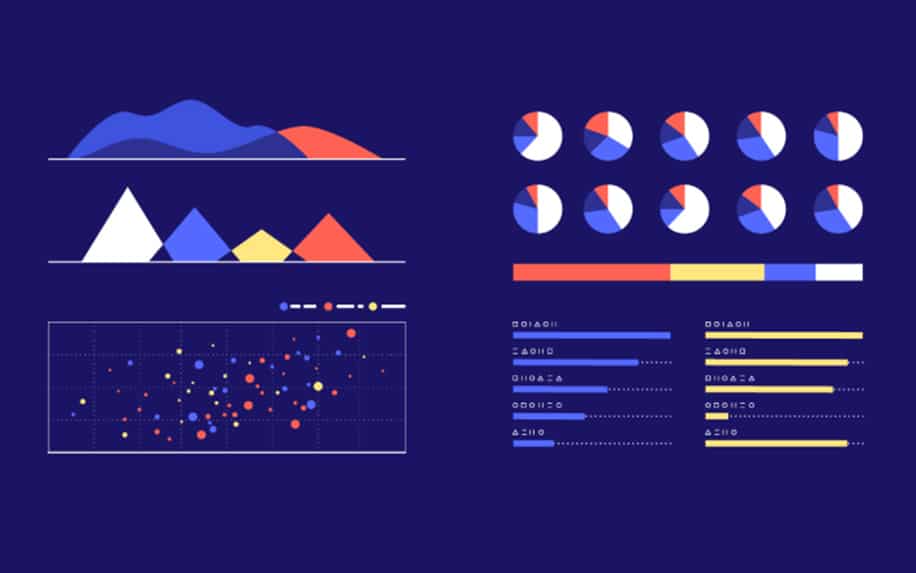 Data Visualisation for All on edX is a free course offered by Trinity College Faculty. It covers learning how to design interactive charts and customised maps for a website using Google Sheets, Tableau, Highcharts, Carto, and Leaflet.
The course would enable your team to really create lively data representations using charts, pies, and infographics that'll keep your audience engaged while presenting boring numbers and stats.
SEO/SEM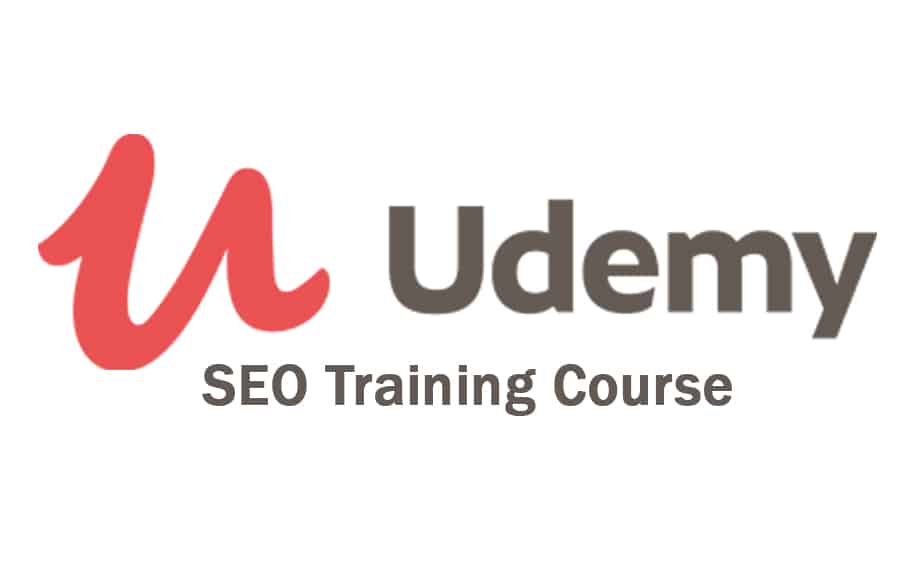 Search engine optimisation and search engine marketing usually go hand in hand. Digital marketers, writers, editors, and journalists all need to understand SEO and SEM. It helps them understand what they need to do in order to drive more traffic and readers through SEO techniques.
Companies even look for SEO specialists so your team members can even consider it as a career.
The SEO Training Course on by Moz on Udemy covers SEO strategy development, keyword research basics, on-page SEO fundamentals, link building. It's a free course and it's a comprehensive introduction to everything you need to know about SEO.
Graphic Design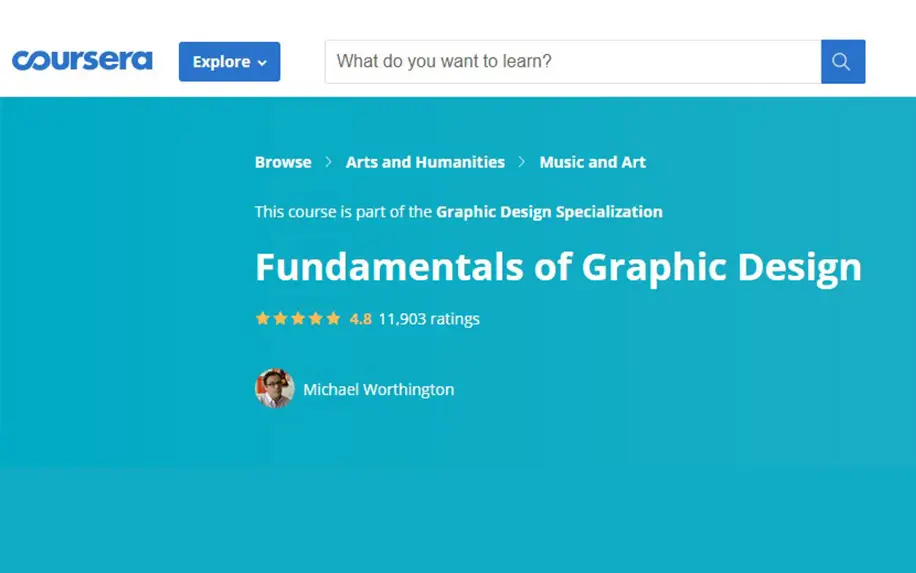 Graphic design is a really interesting field that every brand needs to create its visual presence, whether offline and online. That makes it a highly demanded skill in the market.
In addition, graphic design is a fun job that has room for creativity, art, and exploration.
Therefore, those of your employees who are inclined towards art will find it compelling.
There are many courses which offer graphic design training on Coursera, including different institutes such as the University of Colorado Boulder and CALARTS.
WordPress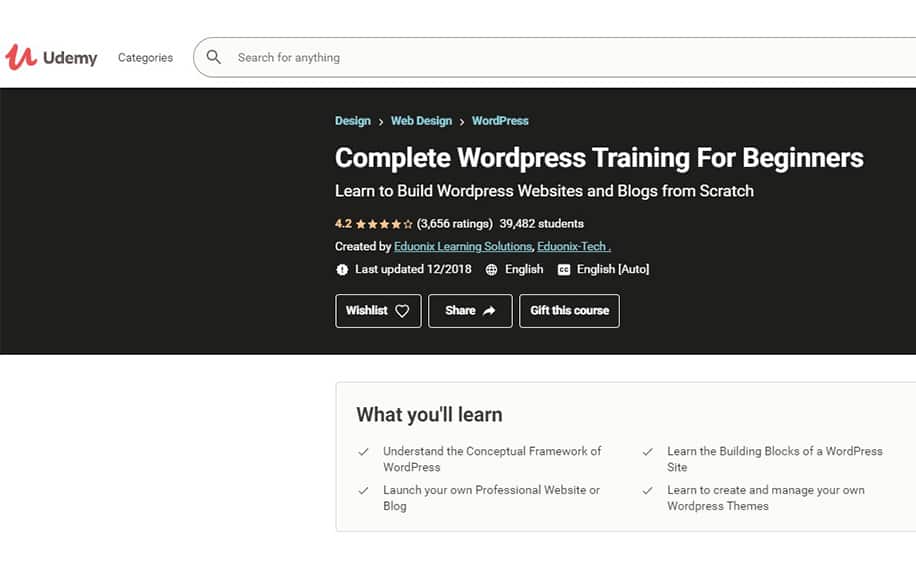 WordPress is a popular content management system, one that many businesses use to build their websites and blogs. Its popularity is due to its ease of use and its efficiency.
So, if you're thinking of a reason why your business needs digital training, building your own website is a good reason.
Udemy offers a Complete WordPress Training for Beginners for 20 dollars. It also offers a Complete WordPress Website Business Course for 150 dollars.
Learners don't need to have previous coding experience with HTML or CSS to begin, but it certainly helps if they do. Your current employees can quickly take on this new skill and you can have your website up and running.
Case Studies of Digital Training Done Right
When considering any business investment, it's worth thinking about similar companies which have been through it already. These inspirational, successful digital transformations act as additional reasons why your business needs digital training.
Start-Up: Ignition Law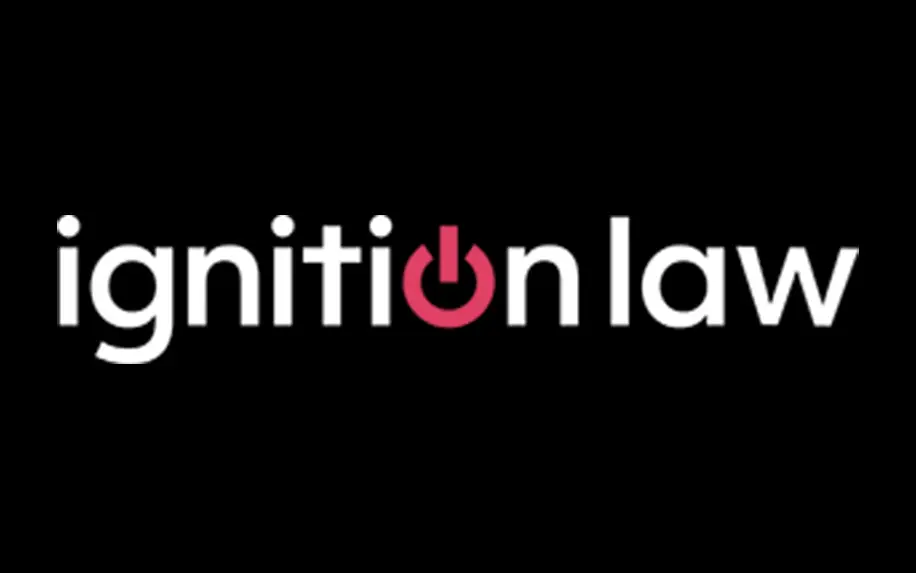 Ignition Law is a fast-growing UK startup that dared to disrupt the traditional legal scene. The legal sector has a reputation for its shiny offices and long appointments that also cost an arm and a leg. For that reason, Ignition Law thought digital.
They offer high-quality legal services at a fraction of the cost by setting up as a cloud-based business. It uses web-based collaboration tools to enable remote and flexible working for all its lawyers.
That has attracted a particular segment of lawyers who had a busy schedule and couldn't commit to a full time job, for example working mothers. It also attracted clients who are looking for ways to cut down legal costs, mostly startups themselves.
With prices 50-60% lower than traditional legal services, Ignition Law was able to grow 200 clients in less than a year.
Large Business: Domino's Pizza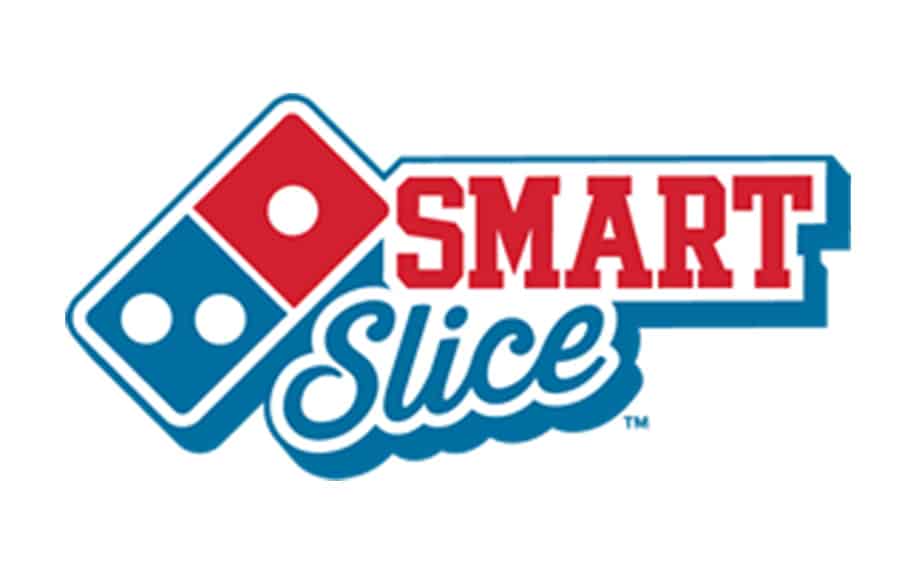 In 2009, Domino's pizza hit rock bottom. Their pizza was terrible and in a US survey, they ranked last for taste preference. This motivated them to overhaul their brand.
They recognised the digital transformation importance early on and started with a customer-focused strategy. After reconsidering their ingredients and improving the quality of their pizzas, Domino's differentiated itself with "quick response" through online platforms.
Domino's was one of the first large chains to introduce online ordering, it made sure that whether customer orders through the website or through their app, the customer wouldn't spend more than 10 seconds to place the order.
Moreover, Domino's was one of the first to invent an order tracker to mitigate customer's impatience resulting from hunger.
Additionally, relying on accurate location data analysis, Domino's found out that all grab and go kiosks and other fast-food providers have lots of traffic and there's no strong provider for Pizza, so they decided to deliver 150,000 hotspots to customers without having an actual physical address.
Today, just over 60% of Domino's orders are now digital and around 10 percent are walk-ins.
Why Your Business Needs Digital Training: Final Thoughts
Perhaps a decade ago, people would say that digital is the future. By now, you probably know that the answer to why your business needs digital training is. Digital is already happening. It will only continue to grow.
Digital training would empower your employees by increasing their productivity and adding to their value. It gives your business a competitive edge and allows you to save time and money by reducing your error rate.
There are many sources for finding digital training for your employees, whether you choose to go for offline or online classes.
Lastly, you must always remember that your digital transformation should align with the entirety of your business strategy and values. If you allow digital training to be a tool that pushes your brand forward, your transformation will be successful and your return on investment will be remarkable.