Back in 2015, Facebook launched dynamic products ads to help eCommerce businesses run scalable ad campaigns that were targeted and optimised. Utilising dynamic Facebook ad campaigns can increase conversions and boost sales without users spending precious time configuring individual campaigns.
Most eCommerce stores have integrated features like Facebook Catalog and Facebook Pixel to make setting up dynamic facebook ads easy. If you want to expand your target audience, there are strategies to help you utilise Facebook's dynamic ads. We go through some of our top tips to help you drive eCommerce sales with dynamic ads on Facebook.
Why You Should Use Dynamic Facebook Ads
Facebook ads are a great way of boosting conversions on your site. They rely on data captured by Facebook pixel which helps you target the right audience and the products they will buy as well as optimising your ad campaigns.
They'll also save time as it allows you to automate the ad creation process. This means that you can use a single ad template and then generate it to create as many ads as you need. Once the campaign is set up once, it continues to run and update your inventory.
It also updates your store's inventory automatically as it is synced directly to your store's product feed. This ensures that your ads are updated with product prices and availability. Now that you know their flexibility, here are some of the ways you can use dynamic Facebook ads.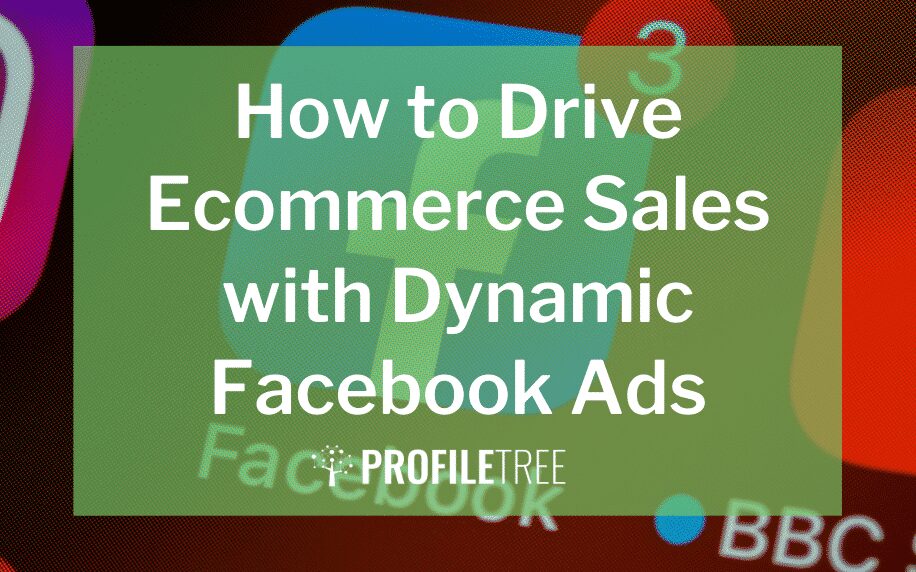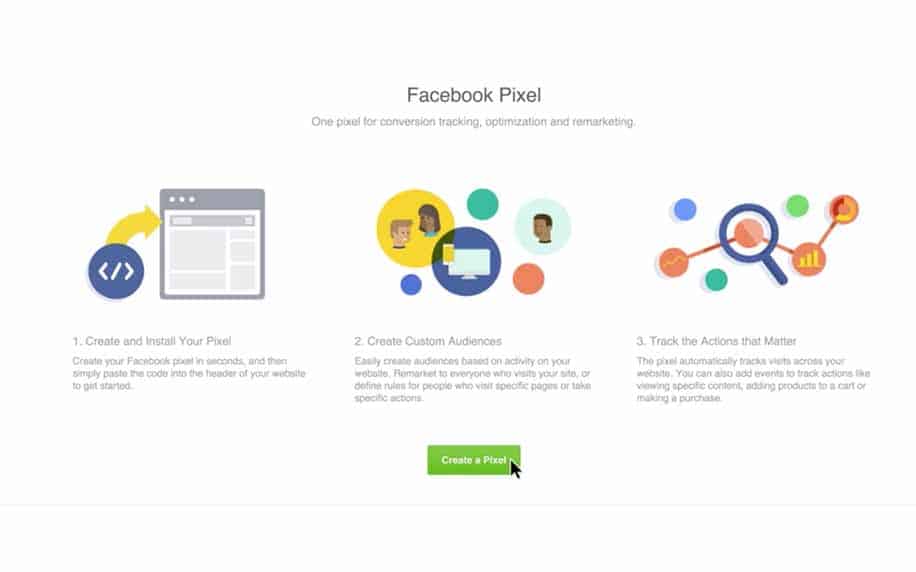 Use Dynamic Facebook Ads to Implement Retargeting Campaigns
Retargeting is a great way to drive a potential customer to your eCommerce store if they didn't convert the first time around. It is a typical action for online shoppers to abandon their carts. In fact, 72% of online shoppers abandon their carts, so using a retargeting campaign can be a great way to attract people back to your eCommerce store to convert. Retargeting can:
Help promote Promote upsells and cross-sells
Persuade a customer to rethink a product that they were looking at
Ensure that discounts are promoted that people are interested in
Can be mobile-friendly and promote to those on mobile devices
There are plenty of ways that retargeting helps but understanding how to set a campaign up is difficult. Here is how you set a retargeting campaign up on Facebook.
How to Set Up a Retargeting Campaign on Facebook
The first step is to install Facebook Pixel on your site. This will help you establish your click-through rate. Be sure to install Pixel on every page of your site as this allows you to create a wide range of retargeting campaigns that have been specifically designed for web conversion.
You can set up your Facebook Pixel by logging into Facebook Ad manager and selecting the Pixels option. You'll then get the chance to create your Facebook Pixel. Give your Facebook Pixel a name and soon you'll be told that your Facebook Pixel is available. You can install the Pixel on your own, or you can email it to your dev team. If you choose to install the pixel on your own, you'll be presented with a code.
Note: You can also track conversions from the social network using this pixel. Tracking conversions will help you to monitor what actions are being taken and by whom. Standard conversions that you can track include:
Search
Add to Cart
Add to Wishlist
Initiate Checkout
View Content
Lead
Make Purchase
Complete Registration
Add Payment Info
Tracking these conversions requires you to edit the code to the page you have decided to place it on. Code adjustments require 'standard event code' which helps track it.
If you want to track conversions, you need to edit the code in relation to the page you're going to place it on. The code adjustments you need to make are shown in the far right-hand column of the chart above – known as 'Standard event code.'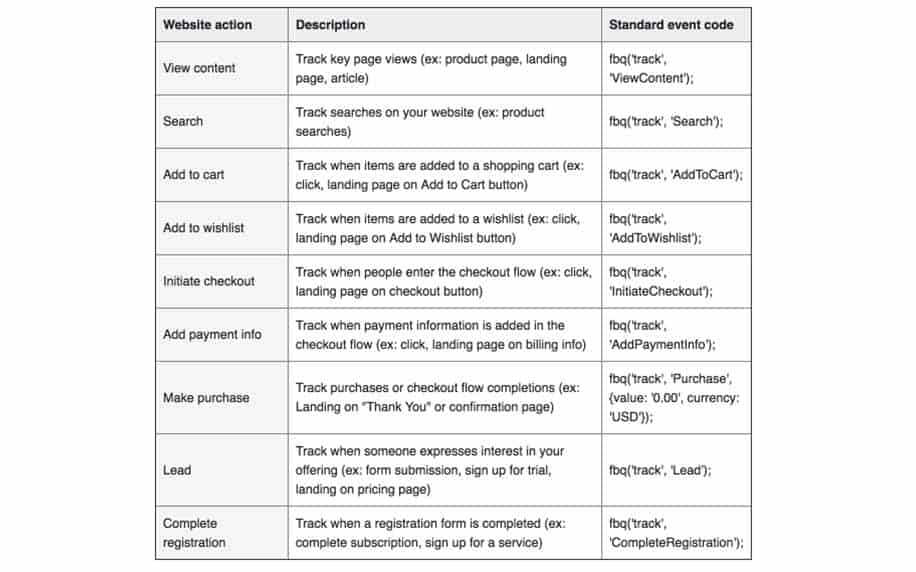 Run Dynamic Product Ads
When running a large eCommerce store, a great feature that Facebook allows you to utilise is dynamic product ads. This is where Facebook essentially runs your retargeting campaigns for you automatically. It requires you to upload product feeds which is a complex process but can save you time and money.
How to Set Up a Dynamic Product Ad
Simply open the Facebook Ads Manager and click create. From there you can select Catalog Sales as your objective and then select the product catalogue with the inventory you'd like to promote in your ads. Click Continue and open the products section and choose a product set or create a new one.
In the Audience section, choose the people you want to target with your ads. Choose your placements, budget, and schedule for your ads then click continue. Select the Facebook Page and, if you'd like, the Instagram account representing the business you're advertising
Select an ad format for your template: you can choose a single image, carousel, or collection format Fill in the rest of the details for your ad
The brilliant thing about dynamic ad campaigns is that they Once you've set up an ad they continue working for you for as long as you want and target the right people with the right products, and constantly update pricing and availability.
Use Lookalike Audiences
Facebook can help you generate more sales through targeted ads by using 'lookalike audiences'. This feature is created by Facebook to help you spot similarities to your target audience. This allows you to target your ads with greater specificity.
It also gives you clear data when you are setting up ad targeting which will improve your click-through rate as potential customers will behave similarly. Using this gives you a better ROI for campaigns as ads will be relevant to people who are seeing them in social media platforms.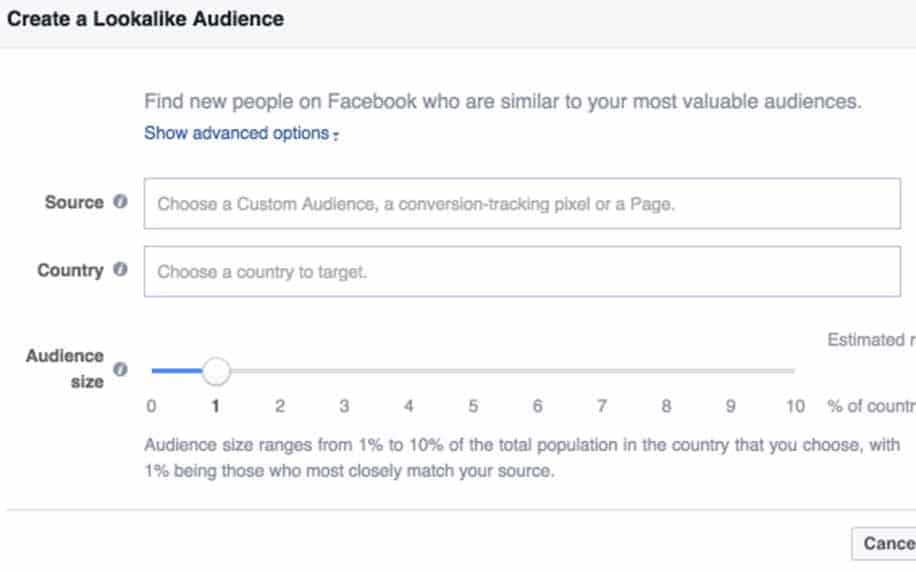 How to Set Up Lookalike Audiences
If you want to set up a 'Lookalike Audience,' head over to the 'Audiences' section and click on 'Lookalike Audiences,' after clicking on 'Create Audience.' You then get to input some parameters, so that Facebook can develop a Lookalike Audience that resembles your existing potential customer profile.
When creating your Lookalike Audience, you first need to decide what it is that you want your campaign to achieve. Then, you need to gather an 'Audience' of people who have already achieved that campaign objective like buying a product.
You might want to upload data if you don't want to wait around for Facebook to build a Custom Audience based on future visitors to your e-commerce site. This is entirely dependent on the data you have already collected on your audience though. If you want your Lookalike Audience to be really targeted, you can base it on a conversion tracking pixel.
This will ensure that Facebook only targets people who are likely to take a certain action on your site or e-commerce business.When you've selected the base audience that Facebook will work with to develop the Lookalike Audience, you are then required to decide how similar you want that audience to be.
To begin with, it is helpful to keep the Audience Size at 1, which keeps your campaign targeted. Once you begin to get results, you might want to try an Audience Size of '1,' but within another country. This could deliver cheaper clicks, making your campaign more cost effective while maintaining returns on social network channels.
The Importance of Dynamic Facebook Ads
Facebook ads can grow your eCommerce business immensely if they are utilised correctly. Using lookalike audiences and retargeting are just some of the examples that you can use to grow your audience and your business.
Want to use Facebook ads in your business but unsure of where to begin? Get in touch with ProfileTree to meet with one of our social media experts to help you work out an effective social media strategy to reach your audience.