No matter what purpose your website serves, you are going to need to analyse how your website is performing. Whether its function is e-commerce or a food and recipe blog doesn't matter. Website analysis is crucial.
Once upon a time, this would have been a somewhat difficult task for a website owner, but analytics have improved as increasingly more people have begun to use the web. As a result, analytics has become much easier to understand.
Analysing your website's performance is something every website owner should be doing throughout the year. The metrics that are important to your website's success can be reviewed during a website analysis. You can then come up with plans to improve your site.
A website can always be improved upon. Web analytics give you a systematic way to identify weaknesses in your site. Here are a few ways you can analyse and improve your website's performance.
Major Metrics that Affect Performance
There are many different metrics you could pour over as a website owner when analysing its performance. However, sometimes it is best to focus on the ones that matter most.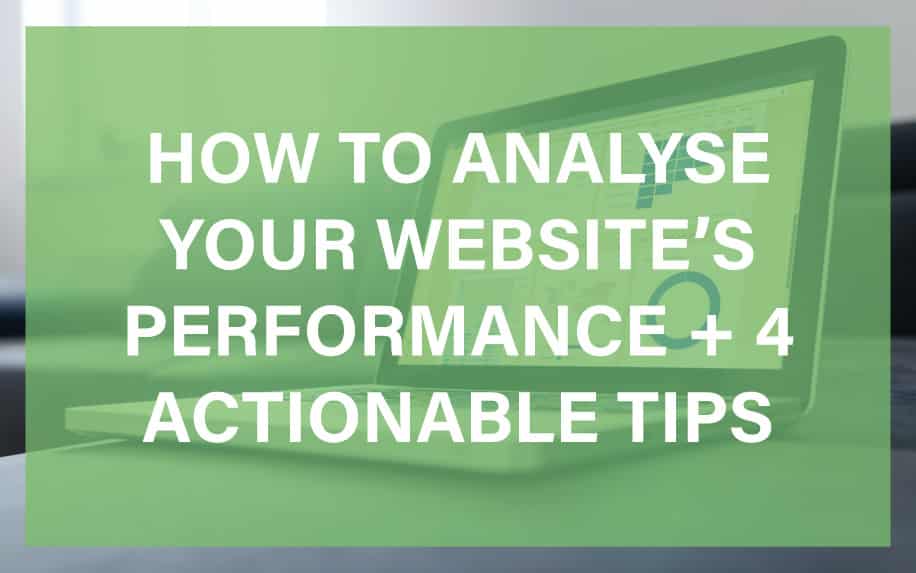 The following are performance metrics that should always be analysed:
Website speed performance metrics,
Content complexity,
User behaviour,
Acquisition.
Let's take a look at some of the more specific metrics you should consider during website analysis.
Performance Metrics
Website speed performance metrics essentially concern how long it takes for your site to load. For example, time to a title is how long it takes your title to load and show up on a browser's tab.
This is a very important metric because if it is too slow, you will lose users who are not keen on waiting for anything to load.
Time to interact is how long it takes for the page to load to the point that the user is able to interact with it.
This, too is important, as you don't want your audience to become impatient at a seemingly frozen web page and move on. Connection time is the time it takes to establish a connection between the user's browser and your website's server.
Content Metrics
Content complexity consists of metrics such as overall weight and overall asset count. The overall weight is the total sum of bytes the user receives. Overall asset count is the sum total of assets your website has, such as image counts.
Content level metrics are essential for analysing your on-page SEO. For instance, content readability greatly impacts how well your content performs in SERPs.
Other on-page metrics like keyword density and metadata optimisation should also be tracked and analysed.
Behaviour Metrics
User behaviour is composed of metrics such as bounce rate and error rate. Your bounce rate is how many users came to your website and never came back. Your website's error rate is the average amount of problem requests in comparison to the total requests.
Other important metrics include average time on page and exit rates. These are good indicators of how well your site actually serves users' needs. This impacts both CRO and SEO.
User Acquisition Metrics
These centre around the number of times users have requested to load a single page.
Chief among them is the number of page views. This is the result of a user clicking on a link that directs them to a page on your site.
It does not have to be unique page views which means that if the same user refreshes the same page, it will count as two separate page views
A session is a log of each user's activity. It is a log of every user's activities on your site. Each session is reset after 30 mins of inactivity. However, this may be customized according to the nature of your site.
These website performance metrics provide valuable insight and shouldn't be overlooked when analysing your website's performance. Remember that no matter how intimidating or dull analysing your website's performance may be, it is always worth your time.
Website Analysis: 4 Easy Optimisation Tips
Of course, website analytics are of very little use if you don't know how to act on the results. As such, it's important to have a roadmap in place to boost each of these metrics and increase the profitability of your site.
Let's take a look at some of the strategies you can implement today.
Get the Right Content Volume for your Industry
Generally, blog articles perform the best in terms of SEO and UX when they are between 1,500 and 3,000 words. However, this varies from industry to industry. When you create content, it's always best to base your word counts on the data.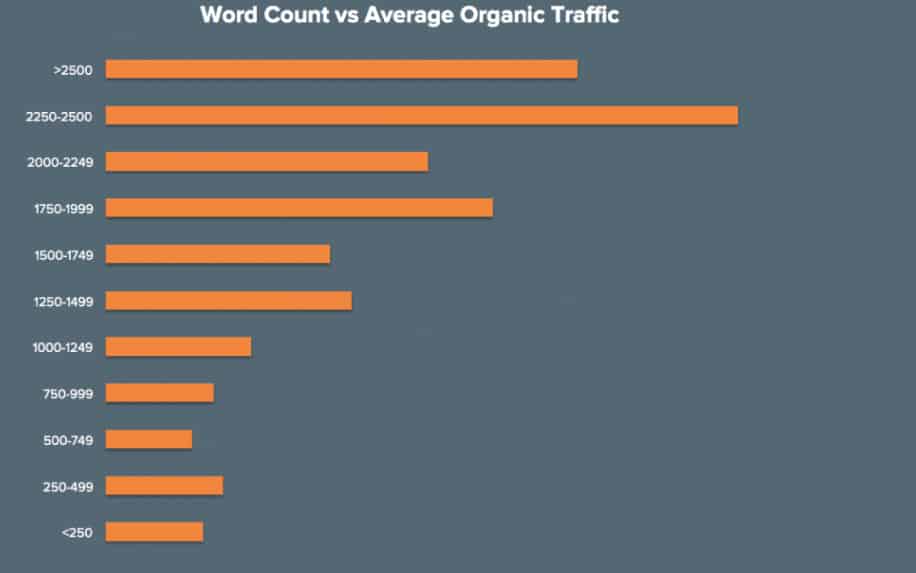 This allows you to maximize your content value and keywords. It is important that you focus on writing informative content that your readers will value and be interested in instead of content that you think will get you a lot of traffic.
Ironically, websites that write for search engines don't rank well and usually have a high number of bounces. You want high traffic, but it is meaningless if the user only visits your website once. It is more important to have a loyal following.
This then signals to SERPS that your site is valuable, causing you to climb the rankings.
Build Quality Internal and External Links
Links that are described well and properly inserted into the text will help to increase your search engine optimization, as opposed to ones that are haphazardly entered in or slapped on the bottom of a page.
Increasingly, domain authority is one of SEO's most important ranking factors. To make the most of this, it's important to seek out backlinks from high-authority sites, for instance, through guest posting.
Focus on User Experience over Complex Designs
Never get so fancy with your site's text and design that you publish content that a user must strain their eyes to read. Many website owners have made this very basic mistake, and it is enough to strip all credibility and authority from a website.
Your content should be broken up into easy-to-read paragraphs with the help of subheadings, bullet points, and the like. Every website owner has their own unique way of breaking content up in a reader-friendly manner.
Just like this, you can use one-line paragraphs to break up the text.
The point is to break up long content so that the readers will stay on the page longer and actually take the time to read it. A website full of long paragraphs and no headings scares many viewers away.
Use an Intuitive UI and Navigation
Many people make the mistake of over-customising their web pages and providing too many options for their viewers. This makes the website hard to navigate, and it will often frustrate users, having the opposite of the intended effect.
It never hurts to put yourself in your user's shoes and view your website from their perspective.
Free Web Analytics Tools
At this point, you understand the theory behind web analytics, but what tools should you actually use to analyse your site? Here are a few reliable free tools you can start using today.
Most business owners can do more than enough with these free tools.
Google Analytics
It is a free web analytics service offered by Google. This powerful tool will provide you with all the website traffic analytics you need. These site analytics are presented through simple charts and reports that can clearly be read by your marketing team.
These reports show you the efficacy of your various advertising campaigns.
Here are the relevant web traffic analytics they provide:
Website Visitors Section
This section deals with all statistics relevant to the users viewing your site. It provides valuable content regarding the demographics of your viewers, time spent on your site and the following unique stats:
Absolute unique visitors – This is tracked by each user's IP address, so this can be considered as an accurate number of unique users.
Bounce Rate – This is the number of users who viewed your website, but their stay was insufficient to count as a visit. If this number is high, then it is wise to reformat your content. You should aim for your content to be as interesting as possible to attract more viewers.
Web Traffic Sources Section
Another important section of your web traffic analytics revolved around the sources of your traffic. Here are some of the most relevant stat for your website:
Direct Traffic – This is the number of users who have reached your website directly by entering the URL.
Referral sites – This count the number of users that reached your website through another linking website.
Search Engine – Viewers that reach your website through a search engine. To improve this statistic, make sure to check out our search engine optimization strategies.
Keywords – This shows you the most popular keywords that users have used to find your site. This can provide you with valuable insight regarding your content as can be seen in our content strategy guide.
Content Section
This final section deals with the formatting of your website. It is a measure of the engagement of your content as well as your most popular pages. This allows you to further optimize your content to suit your viewers in order to increase traffic.
Matomo
Matomo is another free software that allows you to track your web traffic analytics. However, unlike other solutions, it needs to be downloaded and hosted on your own server. This open-source software might require a little bit of technological know-how, but it's worth it.
Matomo is especially popular due to its powerful mobile app and the provided unlimited storage for your various reports.
It allows for complete customization; you can create your own statistics to track. Some of the used stats to track include:
Segmentation: Visitors/Views/Bounce/Demographics,
Sources: Search Engine/Referrals/Direct,
Content: Time spent/Most popular pages/keywords.
You can customize all these reports to suit your needs. Furthermore, you can create various accounts to give access to specific reports, which allow you to involve your marketing team in optimizing your website.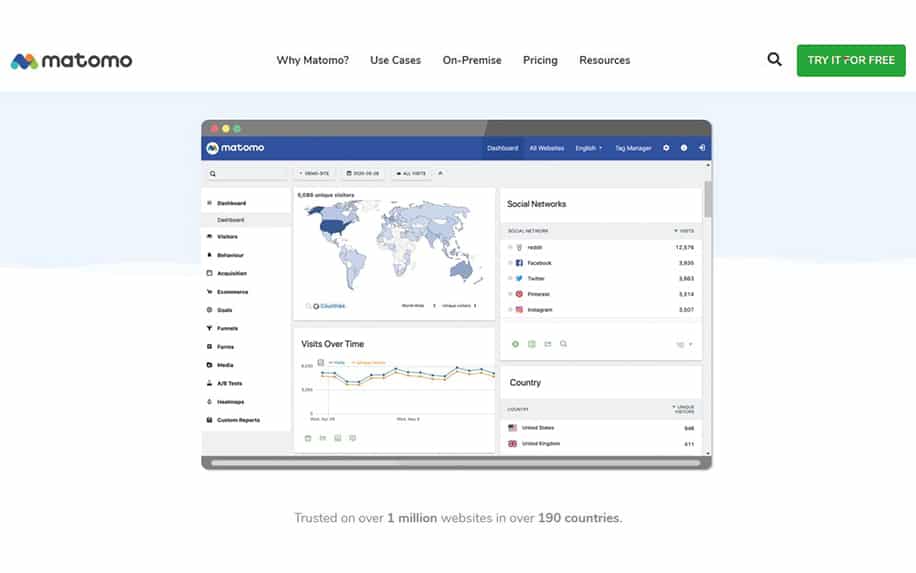 Some further reading on analysing your website:
Search Engine Optimisation (SEO) Agency
SEO for Events: A Complete Guide
SEO for Car Dealerships: A Complete Guide
SEO for Hotels: A Complete Guide
Local SEO Audit: How To Perform One and What To Look Out For
SEO Basics to Benefit your Business Online
SEO for Restaurants: A Complete Guide
How to Perform Website Analysis
In summation, analysing your website's performance and then improving upon it can be made easy through the use of tools specifically designed for website analysis.
If you have a high bounce rate, then you know your website's content or website is failing in some major way. Looking at how user-friendly your site is, your optimization of keywords, and the quality of content will point you in the right direction of where improvements need to be made.
Understanding your website's performance metrics will help immensely in knowing where changes should first be made.