How to grow your business? And what role can innovation play in building your company? Sustainability and compliance consultant Frank Given shared his business expertise during a ProfileTree Business Leaders video interview.
Frank, Director of Close Focus Limited, also discussed how to 'pivot' your business (ie, make a substantial change to its business plan).
He began by explaining the work of his company and a little of his own working history: "Close Focus Limited is a consultancy practice based here in Northern Ireland, working predominantly across Northern Ireland but also into the south of Ireland and across the UK as well.
"We started the company about three and half years ago, after I had been working in the south of Ireland and South Africa and a few other places as well. When I came back home and moved in with my partner Ruth we set up shop in Bangor, and we've been growing from there.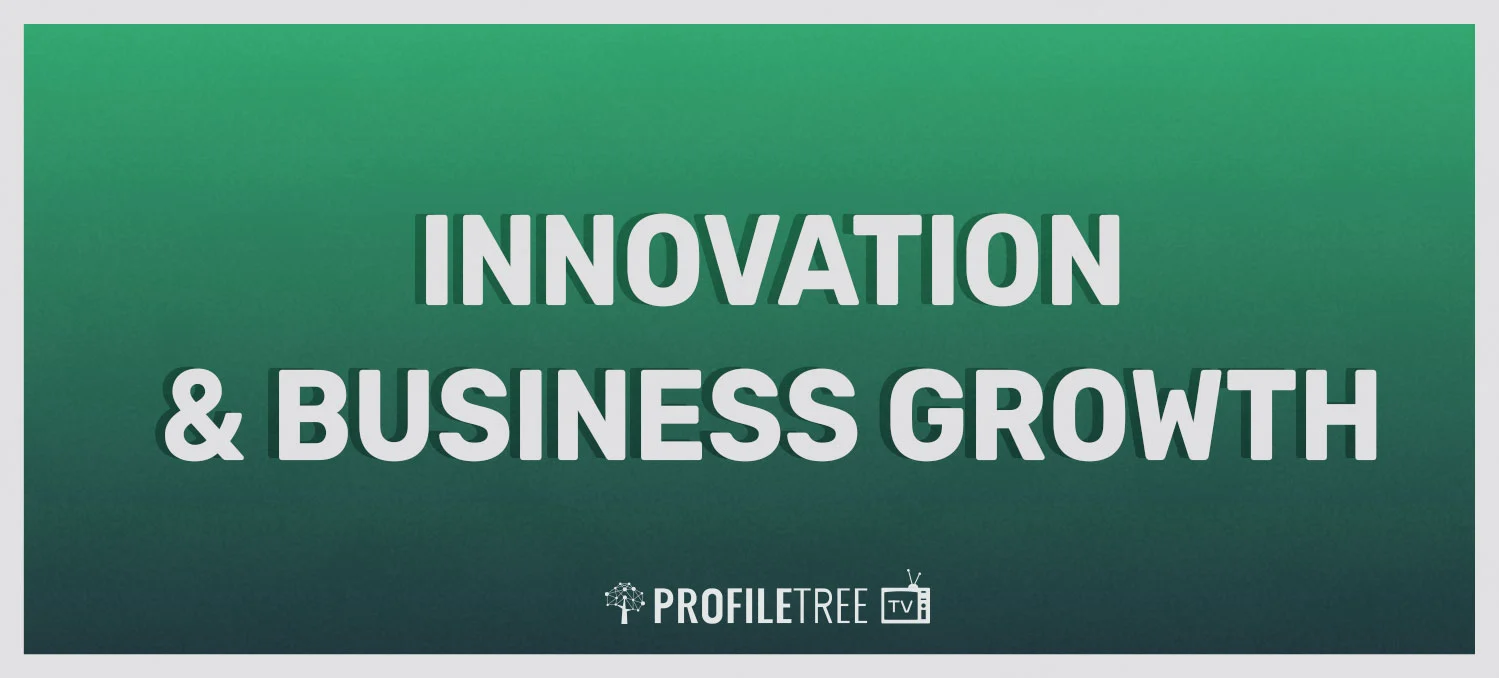 "It's been a bit of a whirlwind journey to be honest with you, but it's going in the right direction."
Frank outlined the three main activities carried out by his company, specifically research work on behalf of clients, looking at key technical issues or key industry segments being considered by the client. Advice is provided as a follow-up from this, as well as training.
How can these services be used for business growth?
"Small businesses are getting pulled apart, there's every type of technical service you could imagine and there's every type of support package you could imagine.
"It's often a bit overwhelming for businesses, so understanding where they can go to get the right advice early on and be able to map that journey is key to them being able to grow their business in a more structured way, so they're not caught short in terms of finance and have all the processes in place to grow and scale properly."
Frank encouraged the creation, and ongoing development of a good business plan.
"My business plan started off as a one pager, and it has quickly developed beyond that. It is a key document in my business and it helps me articulate what I'm doing, where we're going and, as I grow my business and look for additional help and support, what I'm going to go for.
"So I'm not pulled from pillar to post, as it were."
Frank's company helps clients by looking at these factors plus help with understanding the right support packages available to the business.
"There's a wealth of funding options for businesses in Northern Ireland, it's knowing which ones are right for you at the right time. There are lots of them that look very attractive early on, but they aren't right for your business.
They'll be great to go on, they'll take up a lot of your time but they won't actually add any real value for your business."
To discover more see Frank's full ProfileTree video interview.
Close Focus Limited – https://www.close-focus.co.uk/
More Business Leader Interviews from ProfileTree
Business Interviews:
Two Years to £27 Million | Should Your Business be Concerned about Brexit? | The Business Mindset | Workplace Wellness | What is Company Culture? | Business Broadband NI | How to do Business Internationally? | Do you have a HR Strategy? | What is Innovation? | What is a Business Development Manager? | Importance of HR | Accounting Strategy
Different Business Types:
What is a Franchise Business? | FitzWilliam Hotel Belfast | Newspaper Marketing Trends | Discussing Product Development
Personal Development:
The 'PROVE IT' Guy | Performance Consultant and Speaker | How to Build Self-Confidence | What is NLP Therapy? | Feel Good Hypnosis
Marketing:
How to use Psychology Marketing? | What is Growth Hacking? | Using Foreign Investment (FDI) in Marketing
Technology:
Augmented Reality in Education | Why is Technology Important in Business?
Other: