Your Choice for Web Design Bangor
Are you searching for web design Bangor? If so, let us introduce ourselves. We are ProfileTree, a content marketing agency specialising in web design, web development and content marketing. We've been delivering top-class digital projects for clients in Bangor and beyond. Now we want to do the same for your business.
Established in 2011, our work for Bangor clients has become celebrated across Northern Ireland for our special focus on user experience (UX), stability and visual appeal. We work with some of the most exciting clients in the country, creating digital showcases that highlight their credentials in the way they truly deserve. 
We believe that in today's digital marketplace, our buying decisions are being increasingly driven by our online browsing experiences. The experience of your customers using your website can make that crucial difference between a one-time visit and a lasting, profitable relationship. We bring together a multi-faceted team incorporating the very best practices in SEO, ensuring that your branded messages rank in the world's most important search engine result pages, including Google, Yahoo! and Bing.
Succeeding in the online world means providing your valued users with responsive web design, holding their attention on your site for longer, driving increased engagement and sale conversions. Across each stage of the web design process, we ensure our project's success by subjecting them to the most stringent usability tests, informed by the latest findings in UX research.
Entrust us for your web design project while you run your business – it's what we do.
For web design in Bangor, choose ProfileTree. 
Why Choose ProfileTree?
Is your business researching the best solution for web design in Bangor?
We LOVE helping local businesses, like yours, grow through great website design. How? By combining our local know-how with digital expertise covering web, content marketing, SEO and more.
This means we take a 'bigger picture' view of your company's online presence to make sure the right results are built into the foundations of your website.
Find out more PLUS discover our free web design tips…
We're proud to say we know a thing or two about developing great working relationships with clients. Why? Our repeat customers – from Bangor, North Down, across NI and beyond – trust us to not just work on their initial web design but to help keep their business ahead of the latest changes in website design, social media expertise and content marketing.
What have we discovered about forming a great working partnership with local companies? The importance of listening more than we talk, adapting to the customer's needs and using a transparent approach to create lasting trust.
How Do We Do This?
Listening well:
The right site for your business means the right website design for your business goals. Listening to our customers means understanding those goals, how they fit in with your marketing plans and what a website needs to achieve. Taking time to get a clear picture of your strategies at the start means a site designed to be a genuine, living asset to your company.
Putting you first:
An 'off the peg' solution to your business needs might be easier to produce, but if the right results won't be produced we won't want to put our name to it. We've made sure we think about what our customers need now, and in the future, to deliver a web design that lasts. For example, a company website with a content management system (CMS) that's too cumbersome to use or a product detail you'll find too time-consulting to update isn't the right solution.
Trust through integrity:
We've developed a system of absolute transparency with our customers, whether they're in North Down or elsewhere in NI or beyond, to help build a lasting relationship. We can show our customers every minute of the time spent by our team on their project, we don't do 'meetings about meetings' and we keep our clients updated on their project. Working with an agency CAN be rewarding and effective with this approach.
Our Web Design and Development Services 
We develop highly intuitive, optimised, conversion-focused websites that sell your products and services so you don't have to. Websites are the lynchpin of your digital marketing; without a good website, every other marketing activity will fall flat. Why? Because customers expect your website to be easy to find, responsive, on-brand, smooth to navigate and quick to load. If you don't tick all these boxes, your potential customers will get frustrated and leave your site and go to your competitors instead.
With over 8 years' experience in web development, we have a wide range of experience using Content Management Systems such as WordPress, visual builders such as Wix, and e-commerce systems such as WooCommerce and Shopify. We can assure a simplistic approach to a sustainable website, giving you the tools needed to ensure long term growth and success through your website.
During the design of your site, we use UX and UI industry standards, branding principles and visual tools to build stunning sites. We design sites that customers love, and always keep your audience at the centre of the process to make sure that every design decision makes their journey through your website as simple and clear as possible.
We have a highly talented and creative design team who create engaging and visually stunning sites, as well as a highly versatile team of developers who are skilled across a variety of coding languages (WordPress, CSS, PHP, HTML, JavaScript, Bootstrap). Our web team work alongside our team of content writers and digital marketers to build intuitive and captivating digital experiences for our clients and their customers.
This knowledge and experience allow us to produce stunning, intuitive websites for our clients that help them grow their digital presence and sales.
Why ProfileTree?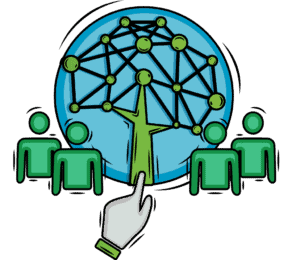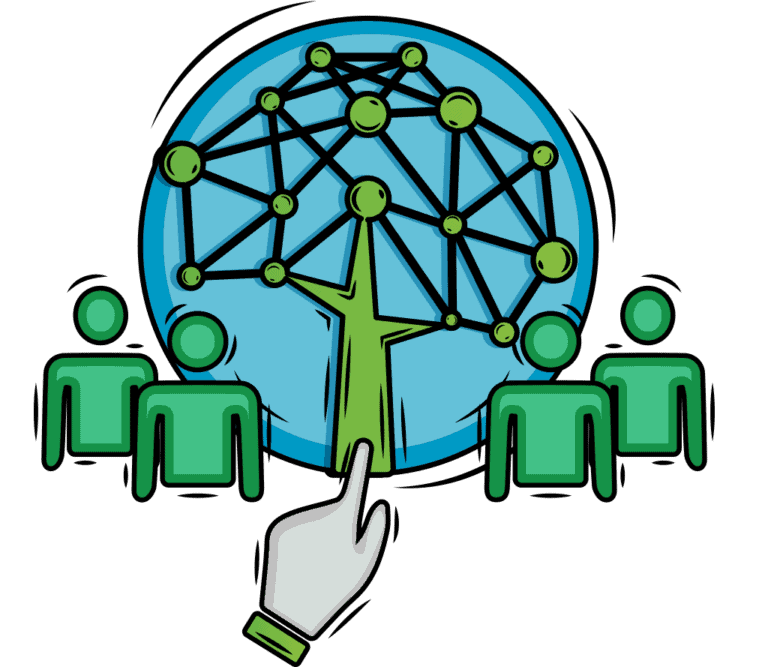 We have been promoting brands online since 2010 and has been successful in growing new brands from launch to 10 million annual visitors. We work with clients globally to help grow their brands from ideas to fully fledged, growing businesses. We serve clients across every type of industry, specialising in tourism, education and local enterprise sector.
We have a team of 11 full-time staff based in Belfast, Northern Ireland. Each team member specialises in a specific area of expertise, ranging from website development to content writing, and digital strategy to video production. Our team is continuously growing and constantly learning new skills in order to stay completely up to date with digital trends.
Our clients come to us because we know the digital world, and can provide insights, advice and services to help them survive and thrive in such a competitive marketplace. Can we do the same for you?
Meet Our Designer
Peter McCandless is our Digital Designer, responsible for developing all web designs and digital design assets for our web, marketing and content projects. Peter is the main gatekeeper for all visual content produced by us and has the skills and experience to produce visually stunning websites and marketing materials.
Peter studied a Foundation Degree in Interactive Design at Belfast Met, with a focus on web development and design. He joined the ProfileTree team on a 3-month design placement in early 2018, and after graduating he joined the team as a full-time designer. During his studies, Peter also worked as a Freelance Designer, creating everything from branding concepts and logo designs through to website designs and social media posts. This freelance experience also gave him exceptional skills in managing client relationships and deadlines for projects.
Peter specialises in UX design, creating website designs with a focus on simplicity and ease of use. He has designed websites for clients like Rent-a-Cottage, TriMedika, Eldron Property Consultants and DSH Invest. Peter is highly skilled in the full Adobe Suite and has significant coding experience using HTTP, CSS, PHP, Javascript, WordPress and Bootstrap frameworks. He is constantly developing his skills in photography, typography and marketing, and is always developing and refining his design skills.
DEFINE SUCCESS
You can't measure how your new website has performed without understanding HOW it needs to perform to produce results for your business. Need more sales leads? Need an increase in online orders? Set your target ROI to focus on the purpose of the new site.
Designing a website based around great outcomes for your business starts with the very foundations. We'll help keep your goals in view and make your site a true business asset.
ASK YOUR TEAM
A website can help support the backbone of your business! Simply ask your colleagues which website features and content could help them and help your business. Great ideas from all quarters help create a team resource through team involvement.
You'll be amazed by the suggestions, insights and requests made by your own colleagues once they are involved in thinking about your digital presence.
KNOW YOUR CUSTOMERS
How do your customers prefer to make contact? What devices do they use? Is there a changing age demographic? Are there many early adopters? A good website design agency will help you understand how your customers want to interact with your site.
We often find being locally based helps us to understand local customers. Want help to analyse and understand your segments even more? Just ask,
KEEP EVOLVING
Your customers are changing and how they search for your company online, as well as what they expect to find on your site, will be changing too. Develop a partnership with your website design company to keep ahead of the competition.
Without this forward-thinking, a website can date quickly and fall short of customer expectation. ProfileTree can help avoid this pitfall by working WITH the evolving nature of your digital world from the start.