One key to a successful business? Learning from success stories like Belfast's superb Fitzwilliam Hotel can be a huge benefit to your company.
General Manager Cian Landers explains, in a ProfileTree video interview, talks Belfast tourism, hotel expansion, investment and much much more.
Cian's driving-seat position in the development of Belfast, year on year, as a destination of choice makes for a fascinating insight and also gives a glimpse into the world of hospitality in Northern Ireland.
He began by explaining the career path leading to his current role at the heart of Belfast's hospitality revival.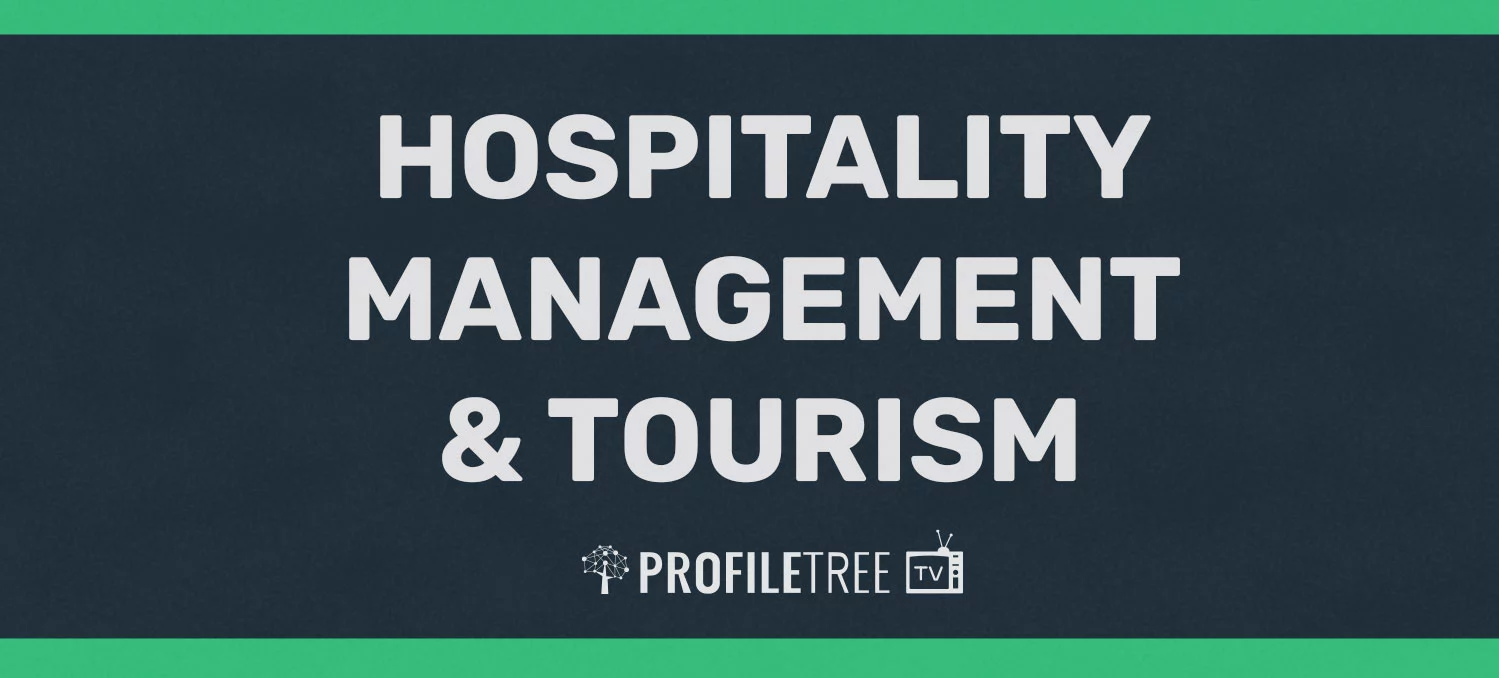 "Cian left school in 1987 and he decided, for whatever reason, to embark on a career as a chef. So I started training in Athlone Institute of Technology from 1987, and I worked in a couple of lovely hotels and restaurants around the country…and it was a bit of a challenging start, but after my first couple of years I really learnt to love it.
"While I in the kitchen I was fascinated by what was going on at the other side of the counter, and I loved the theatre of the hotel and I loved the look of the hotel managers in the evening suits. That made me go back and study hotel management, so I did a degree in hotel management."
This led to travel opportunities for Cian, including working and study in America, Munich, Italy and Rome.
In the mid-nineties, work with McDonalds Hotels in England and Scotland led to a return to Ireland and opening hotels in the West of Ireland before arriving in Belfast.
"Seven years ago I came to Belfast to take on the Fitzwilliam Hotel, a fantastic opportunity. Belfast and Northern Ireland had a great story at the time. It certainly has been a great decision as here we are today with all the hotel's accolades and all the investment we have done the past couple of years.
"It has certainly been an exciting project."
Cian talked ProfileTree through the history of Belfast's 5 star Fitzwilliam Hotel: "The hotel opened on the site of the old cinema in 2009 and has been managed by Hotel Partners who own the sister property Fitzwilliam Hotel in Dublin.
"We're a boutique hotel with a unique focus on design and hospitality with a twist. The values of the Fitzwilliam Hotel are all about the personalised service and being a little bit quirky with the design. In 2009 it was certainly something new to the market and it created something of a stir.
"It was a success from the off. The product itself features 130 rooms, but in the last two years we've invested over £5m, we've added on an additional 16 rooms, we've added on some suites and a brand new penthouse we're about to open."
A string of accolades have recognised the Fitzwilliam's high standards, including five star status, AA five star status and a rosette for the hotel restaurant.
To discover more about the Fitzwilliam, the hotel industry in Belfast and hospitality in Northern Ireland – and more – see our full video.
More Business Leader Interviews from ProfileTree TV
Business Interviews:
Two Years to £27 Million | Should Your Business be Concerned about Brexit? | The Business Mindset | Workplace Wellness | What is Company Culture? | Business Broadband NI | How to do Business Internationally? | Do you have a HR Strategy? | What is Innovation? | What is a Business Development Manager? | Importance of HR | Accounting Strategy
Different Business Types:
What is a Franchise Business? | FitzWilliam Hotel Belfast | Newspaper Marketing Trends | Discussing Product Development
Personal Development:
The 'PROVE IT' Guy | Performance Consultant and Speaker | How to Build Self-Confidence | What is NLP Therapy? | Feel Good Hypnosis
Marketing:
How to use Psychology Marketing? | What is Growth Hacking?
Technology:
Augmented Reality in Education | Why is Technology Important in Business?
Other: