When did you last REALLY take time to consider your company's culture? ProfileTree had a chance to hear more about this vital business topic from our guest Cathy Doherty.
What does great company culture look like? What types of company culture are there? And what works best for a modern business?
Cathy, owner of Practical People Solutions Ltd, explores all this, and more, in our ProfileTree video interview.
She began by defining company culture for ProfileTree with this superb outline: "It's a term that's bounded around a lot, and I don't think people necessarily understand what it is when it's working well…they understand when things go wrong.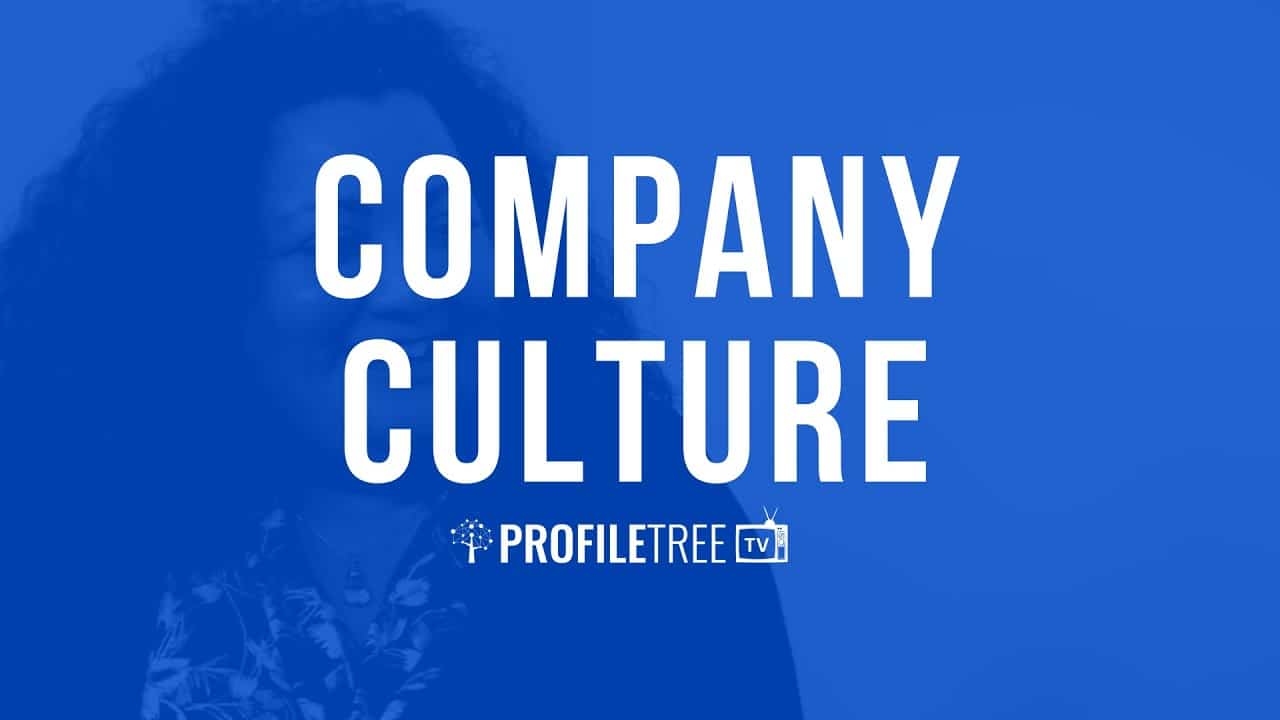 "You'll have heard headlines around – say – Volkswagen and the culture of messing around with various things. Also corporate scandals and that type of thing.
"What, in essence, is company culture? It's the personality of your business, it's how people talk about your business and how your people get on with the day to day when you're not around."
Cathy suggested a simple but incredibly useful approach to bringing company culture into focus: "I'll often ask a business to pause and think about their business's personality. Really think about its components, and then think: would you introduce that business personality to your mum? Would you bring home that personality with pride and say 'mum look!'.
"If you wouldn't, and whether it is a definite no as there's work to be done or whether there's a bit of a pause, then there's still something to do. Very few businesses would say 'yes, I'm really happy with where my business is' as there's always something to do".
This applies to every company, from the smallest SME to huge organisations: "Your company will have a culture, whether you influence or not. If you don't influence the culture, one will build and establish itself. The more people you bring in, the more that will evolve.
"As a business owner, you want to be the one directing how that grows. It's your business after all! It's your reputation, and you want your people to feel that it is part of who they are.
"You'll have your leadership, and leadership isn't necessary the people in the most senior positions as you could have someone in a reception area who leads a team and isn't a Director who has leadership skills.
"You'll ideally want to have a culture where people feel they can innovate and make mistakes, and there isn't a blame culture but one where people learn from their mistakes. You don't innovate by doing the same things over and over again.
"As a business owner you can't do it all yourself, if you have ambitions to grow you need strong people around you. You need people who are great at the things you're not, and even better than you at what you are good at. Because as your business grows you'll need that strong team around you who can then take this on board and you become more the captain of the ship, where you are providing direction."
To learn more about company culture, and other HR/ leadership/ essentials, see the full ProfileTree video. — What is Company Culture? The importance of Company Values with Cathy Doherty – Business Culture
More Business Leader Interviews from ProfileTree TV
Business Interviews:
Two Years to £27 Million | Should Your Business be Concerned about Brexit? | The Business Mindset | Workplace Wellness | What is Company Culture? | Business Broadband NI | How to do Business Internationally? | Do you have a HR Strategy? | What is Innovation? | What is a Business Development Manager? | Importance of HR | Accounting Strategy
Different Business Types:
What is a Franchise Business? | FitzWilliam Hotel Belfast | Newspaper Marketing Trends | Discussing Product Development
Personal Development:
The 'PROVE IT' Guy | Performance Consultant and Speaker | How to Build Self-Confidence | What is NLP Therapy? | Feel Good Hypnosis
Marketing:
How to use Psychology Marketing? | What is Growth Hacking?
Technology:
Augmented Reality in Education | Why is Technology Important in Business?
Other: