Small Business Mentoring with Claire Stewart
Do you have an accounting strategy? ProfileTree had an opportunity to learn more about this business essential from specialist Claire Stewart AND hear her advice on how small business mentoring can deliver great results.
In our Business Leaders video interview, Claire Stewart also discusses how a knowledge of these areas can help businesses to move from a traditional to digital-based approach.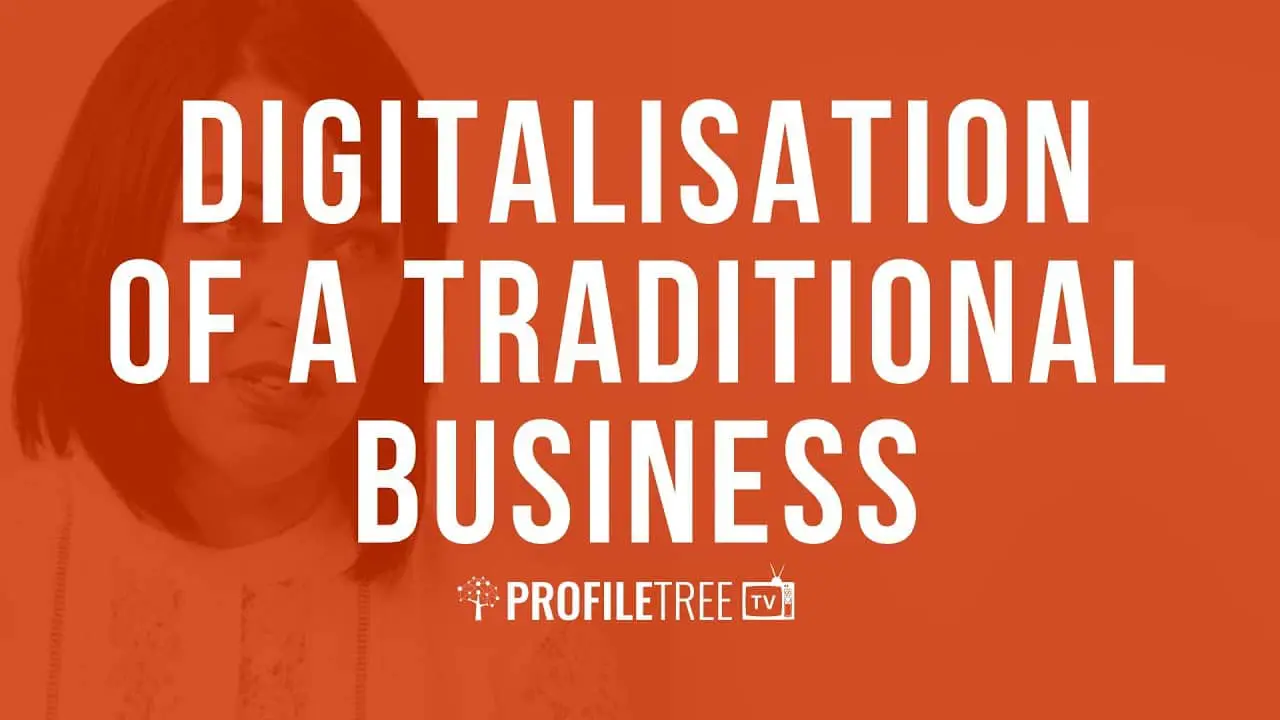 "I was 14 when my journey began and I had that career class in which the teacher used to ask what everyone wants to do when they leave school. I always had the desire to be an accountant, and I don't even know why.
"One day, the teacher gave me a video and told me to watch it at home during the weekend. So I was staying at my friend's for the night and decided to open it up and realised that it was about a typical accountant; in his 50's, kind of a drone voice…at this point my friend told me that you can't be an accountant and do this job."
Claire's answer to her friend? She was going to "reinvent accountancy".
"I didn't want to push myself into the corner and so didn't study accounting but studied business and computing. Somehow I managed to land myself a trainee accountancy post in Lisburn in a medium-sized firm. I did my training and as soon as I finished, I knew that I wanted to get out into the real world, to get into the real industry and work for a proper company."
After working for a couple of companies, Claire's interests moved towards working for herself.
It all started in October 2013 under the name of 'CS Accounting Services' and a client-list of almost 40 or 50 clients in the first year.
Then Claire went into a partnership with a friend, Gilbert Cartmill, with each concentrating on their own specialisms, Claire doing the business marketing and business development while Gilbert oversees IT and software.
This rings very true to the advice Claire often shares with clients: "What you know and what you are good at is only 10 percent of the puzzle, because you end up being everything in the business".
Cartmill Stewart provides a full range of accountancy-related services such as annual accounts, corporation tax returns, personal tax returns, payroll and more.
However, in the past year the company has worked on the strategy side of the business and started introducing these newer services to existing clients in order to increase the value offered by the company.
"We actually do a lot of quarterly strategy sessions and I do a lot of mentoring within the business and software training."
"We are at the head of the game, but this is not all of it. There are always changes, there is going to be further developments and we should be at the head of that"
"I have done a lot of marketing since it was part of my studies and now I realise how content marketing and social marketing are both important.
"Dealing with social media in general is important especially when you are focusing on the everyday life of businesses in general, because eventually that's the kind of advice and information people want to read about when they are on social media," she said.
To find out more see Claire's full ProfileTree video interview.
We've conducted interviews with a huge range of business leaders who talked with us about their businesses, about their starting point in their careers, their success stories and much more.
For example, our interview with Shane O'Connor covers property buying and his route to business success.
Meanwhile, another interview with Drew Beckett – owner of BeckettHanlon Worldwide Property – gives a chance to learn more about franchise businesses.
Cartmill Stewart & Co – www.cartmillstewart.co.uk
Business Insights from ProfileTree TV
Business Interviews:
Two Years to £27 Million | Should Your Business be Concerned about Brexit? | The Business Mindset | Workplace Wellness | What is Company Culture? | Business Broadband NI | How to do Business Internationally? | Do you have a HR Strategy? | What is Innovation? | What is a Business Development Manager? | Importance of HR | Accounting Strategy
Different Business Types:
What is a Franchise Business? | FitzWilliam Hotel Belfast | Newspaper Marketing Trends | Discussing Product Development
Personal Development:
The 'PROVE IT' Guy | Performance Consultant and Speaker | How to Build Self-Confidence | What is NLP Therapy? | Feel Good Hypnosis | Benefits of Mentoring
Marketing:
How to use Psychology Marketing? | What is Growth Hacking?
Technology:
Augmented Reality in Education | Why is Technology Important in Business?
Other: