Our latest ProfileTree interview, part of our business leader series, brought a real treat to our studio: a chance to hear how pioneering property buying agency Shane O'Connor has rapidly grown his unique business to achieving a vast quantity of property successfully sourced.
We also had a chance to hear more about Shane, an energetic and far-sighted entrepreneur, and his company Eldron.
His interview also included some essential 'things to watch out for' advice for home-buyers (see our video for more info).
Shane explained the work of a buying agent: "I worked on the selling side for years in Dublin. For years and years I got so frustrated that people were asking me for advice but I was working for the seller and not for the person who was buying the property.
"After people started asking me about buying property in Dublin, it all started from there.
"We act as an estate agent, only helping the buyer. We don't sell property, we only give advice to the person who is buying. And we deal with that the whole way through, from sourcing property to negotiating to conveyancing and even as far as overseeing doing up the property after it is bought and handing the guys the keys so they can just move in," he said.
Shane outlined how Eldron came into being after he saw a problem not being serviced by anyone else: "It always frustrated me that people would take advice from Paddy or Mary or whoever, even though they had no experience, they'd take advice from their parents even though they had no experience.
"It's the biggest purchase you'll ever make but people would take advice from people who were incentivised to give you the wrong information or from someone with no experience."
He explained what makes Eldron different: "I looked at breaking it down into small segments of how we could help people. But we found it was much better to offer people a complete package so people can use the parts they want."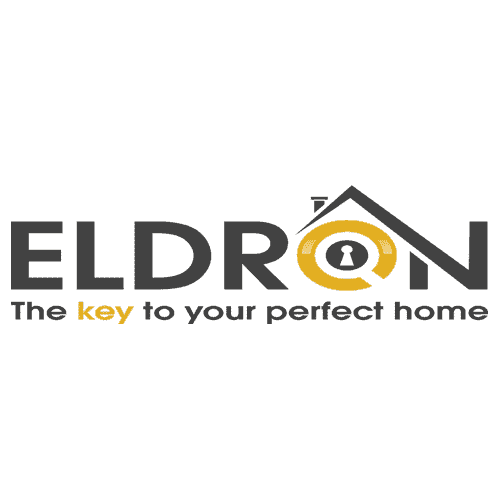 How does he convince someone his service is something they need, especially if they haven't bought a house before and don't know what's ahead?
"To date it has been mostly word of mouth, and a number of people have written articles about me. We haven't had to sell it as such.
"We take each client as an individual, every property we buy there's five steps to it. We look at the questions they should be asking themselves…if they have that list at the start, they know they want."
Shane covers these topics in more detail, and much much more including negotiating skills, in our 'deep dive' into Eldron and the man behind its success.
To find out more watch our ProfileTree interview in full.
Also visit Eldron's own site for anymore information – Eldron, The key to a Perfect Home
More Business Leader Interviews from ProfileTree TV
Business Interviews:
Two Years to £27 Million | Should Your Business be Concerned about Brexit? | The Business Mindset | Workplace Wellness | What is Company Culture? | Business Broadband NI | How to do Business Internationally? | Do you have a HR Strategy? | What is Innovation? | What is a Business Development Manager? | Importance of HR | Accounting Strategy
Different Business Types:
What is a Franchise Business? | FitzWilliam Hotel Belfast | Newspaper Marketing Trends | Discussing Product Development
Personal Development:
The 'PROVE IT' Guy | Performance Consultant and Speaker | How to Build Self-Confidence | What is NLP Therapy? | Feel Good Hypnosis
Marketing:
How to use Psychology Marketing?  | What is Growth Hacking?
Technology:
Augmented Reality in Education | Why is Technology Important in Business?
Other: