Ever wondered about exploring international markets and how your business can achieve this? A question we have often wonder has been – how to do business internationally!
In this week's Business Leaders interview, CEO Ciaran Connolly sat down with Robert Conlon, Head of Executive Development at Euromoney, to chat overseas business growth.
In this extended episode, the pair talk about Robert's industry expertise as well as international business challenges, opportunities, culture and much more.
Watch the full interview below or read on for the highlights.
What is Euromoney?
Euromoney is a global information services business providing B2B information to global and specialist markets.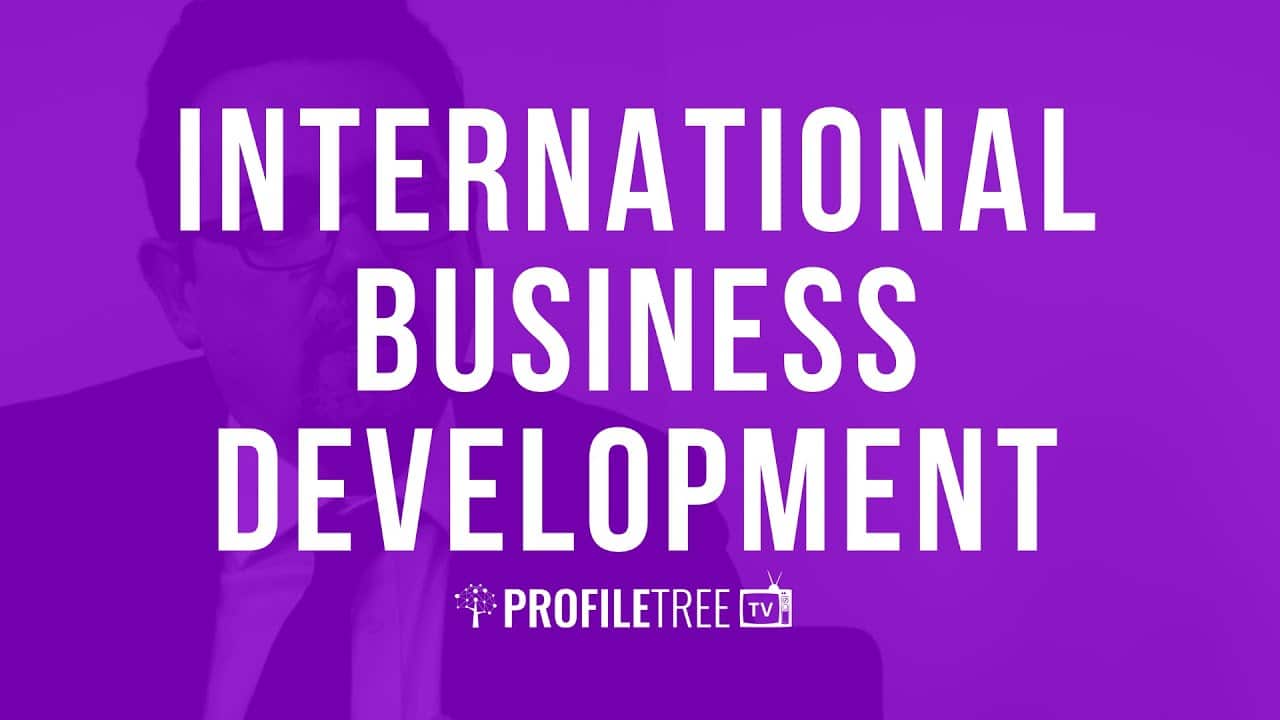 Some of the services Euromoney provides is price discovery, market intelligence and events across certain segments, specialising in Data and Market Intelligence, Pricing, and Asset Management.
Euromoney is a member of the FTSE 250 share index, meaning it is one of the largest companies listed in the London Stock Exchange.
So, within such a huge company, what is Robert's role?
"I work in the learning part of Euromoney, where we provide training mainly to financial institutions and banks in 130 countries around the world.
"I look after all the management, development and sales training globally for the business."
Working in a major role such as this, Robert has worked in 49 countries, helping businesses expand into international markets.
Going Global: Where to Start?
Every business's main goal is to grow and expand. Whether it be locally, regionally or internationally.
But for those who are ready to take the global leap, it begs the question: 'where do I start?'.
Robert emphasises how sometimes it is a matter of where and not when for businesses, and how culture plays a huge part in this. Sometimes, sticking with familiar territory can be a benefit – as Robert discusses the USA as an easy target.
"With the USA, that's not an unusual place for businesses in this part of the world to understand the culture. It is relatively easy for a company here to do business in the USA, plus it's quick and close."
However, Robert advises that no matter where you choose, each country has its positives, and also its negatives.
"The problem in the USA is that everyone is doing business – so you really need to understand what differentiates you.
"It's not like when you occupy a postcode in London and you're the only business doing what you do. You can't just take a postcode in Manhattan – everyone is there. You are already going into a crowded marketplace. So you've got to go niche in a microsector. You cannot go out there and hit everywhere."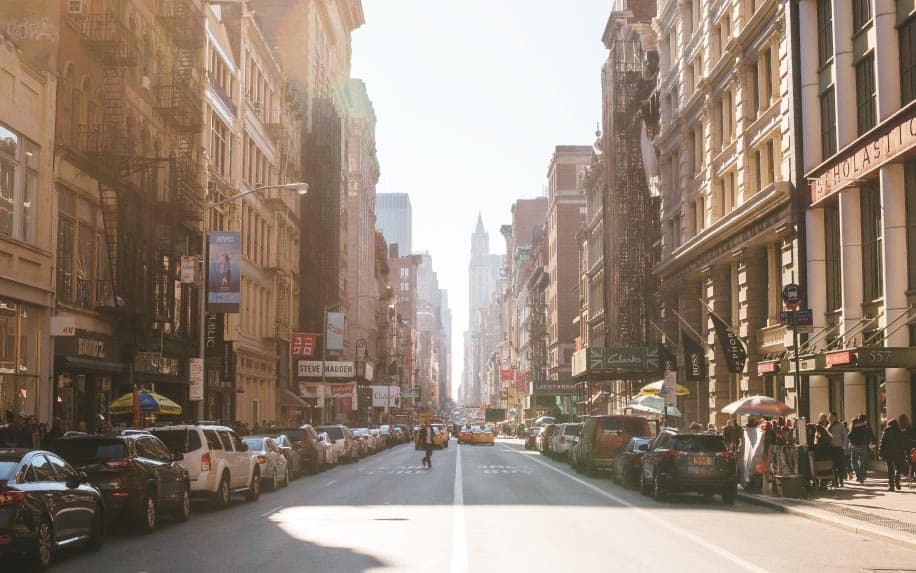 From America to Asia – What's the Difference?
On the other end of the scale, there is Asia, one of the most bustling places in the world when it comes to business. Robert says that if businesses want to tap into this part of the world – it is all about changing your mindset.
"One of the banks I work with – HSBC – is huge in China, and we said recently about moving from a 'made in China' strategy to a 'made for China' strategy as China is totally changing. The technology is going so fast. So you need to consider all this."
What Robert means by a 'made for China' attitude relates to meeting the needs of the Chinese population.
"In China, they're looking for a brand, authority and heritage. They love buying that stuff.
"For example, there's loads of Irish pubs in Beijing – that's because brand and heritage are so important and people buy it."
Robert advises that it is not just about meeting the needs of a target audience, but identifying cultural and economic gaps to fill.
"In China, there is a problem with their food supply – you can't always trust the food you are eating there after recent scandals.
"New Zealand and Australian food is huge there. So there is a huge market for fresh produce or things that can be guaranteed are good – so I think for this part of the world, there's a real forte in there."
As with everything, businesses venturing into international markets must be aware of the work that is needed to make it happen.
"The challenge you have got is that you need someone who understands Chinese culture on the ground to help you. It is hard to get in, but once you get in – it is huge."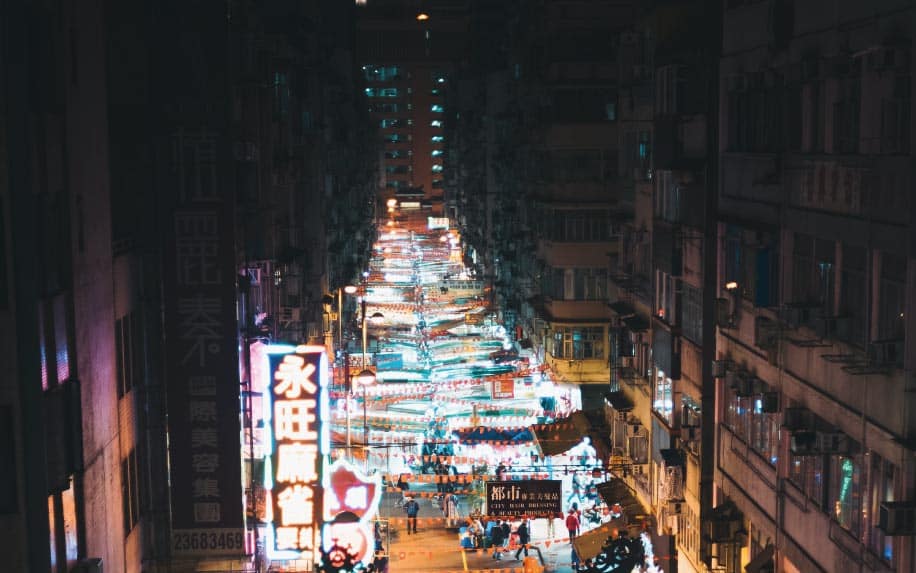 International Development – How Easy Is It?
Whether it is China or America or even Europe – Robert advises seeking help from specialist companies like Euromoney or business advice bureaus to ease the process.
"If you're a small business, I would recommend Invest NI. There are also a lot of agents based in the countries you want to target that can help you expand – it is their speciality to help bring money into their country after all."
Regarding where is the easiest place to start – Robert's answer may surprise you.
"Hong Kong is so easy to set up a business in. I think it is number two in the world. They speak English, everything."
However, Robert encourages anyone from the UK wanting to set up in Hong Kong should be clever, dedicated and serious about their strategy.
"The biggest problem with UK based companies is that they have got lazy operating through Hong Kong and they have lost out on a lot of opportunities.
"So Germany sells a lot more to China than the UK would, because they flew into other cities and did good business there. Whereas the UK businesses normally just settle in Hong Kong and don't contribute more.
"So, if you are clever about your business expansion and can prove that you want to progress even more, Hong Kong can be a very easy set up."
Cultural Awareness is Key
The Euromoney expert focused on the Middle East to share some valuable experiences of his work in the region, and illustrate how being culturally aware is key.
"A key thing about the Middle East is, there's a lot of commonality between the countries but there's a huge amount of difference as well.
"So, if you're a Northern Ireland business and you're going to Dubai, it's a completely different experience than going to Riyadh in Saudi Arabia.
"Dubai is a big expat, global hub and you're very unlikely, most of the time, to actually deal with an Emirati national when you're doing business there."
He advises that if you are going to expand into Dubai, you can trust your normal business instincts.
"It's when you start to meet the other parts of the Middle East, businesses in Northern Ireland may need to think about how they adapt."
Robert gave a clear example of what these differences can look like: "In the sense of culturally, you've got somewhere like Saudi Arabia which is generally a lot more conservative. So, say you're going to set up an office in Dubai and you're going to send people from Belfast to Dubai…they're going to live with lots of people from Ireland the UK anyway.
"But if you have to go to Riyadh, it's completely different in terms of regulations and the business you'll be doing and how you do it. But also in terms of putting expats out there, they're going to have to live in a very different environment.
"So I think it is about really looking at each country and understanding that marketplace."
To take a deeper dive into essential business strategies for foreign markets, watch the full ProfileTree TV interview.
You can also visit Euromoney to seek more advice.
Become a Part of Our Business Leaders Series
Interested in featuring on our Business Leaders series? In our acclaimed series, we share amazing advice, tips and stories from business owners, managers and senior leaders. More reading:
Public Speaking: Eight Tips For Success
Understanding Business Strategy in the 21st Century
From growing your business to looking after your staff, new industry insights and innovative ideas – we cover everything to inspire professionals across all sectors. If you want to become a part of it, simply drop us a message.