Why is mobile marketing strategy important? We explored this essential business consideration, plus marketing automation and growth hacking, with tech marketer Rachel Davis during a ProfileTree Business Leaders video interview.
Rachel Davis is co-founder and CEO of Hurree, a marketing automation platform for apps designed to give more control over push notifications and even use machine learning to understand, for example, when the user would be most likely to respond.
Rachel explained how modern businesses should approach the trend for audience members to access a brand using a range of devices.
"Basically, our target market is anybody with an app. We have different types of people from the enterprise market, which is hundreds and thousands of people, right down to the smaller companies that don't have that many. Our market is built for both of them and there is a place in each marketing department for both.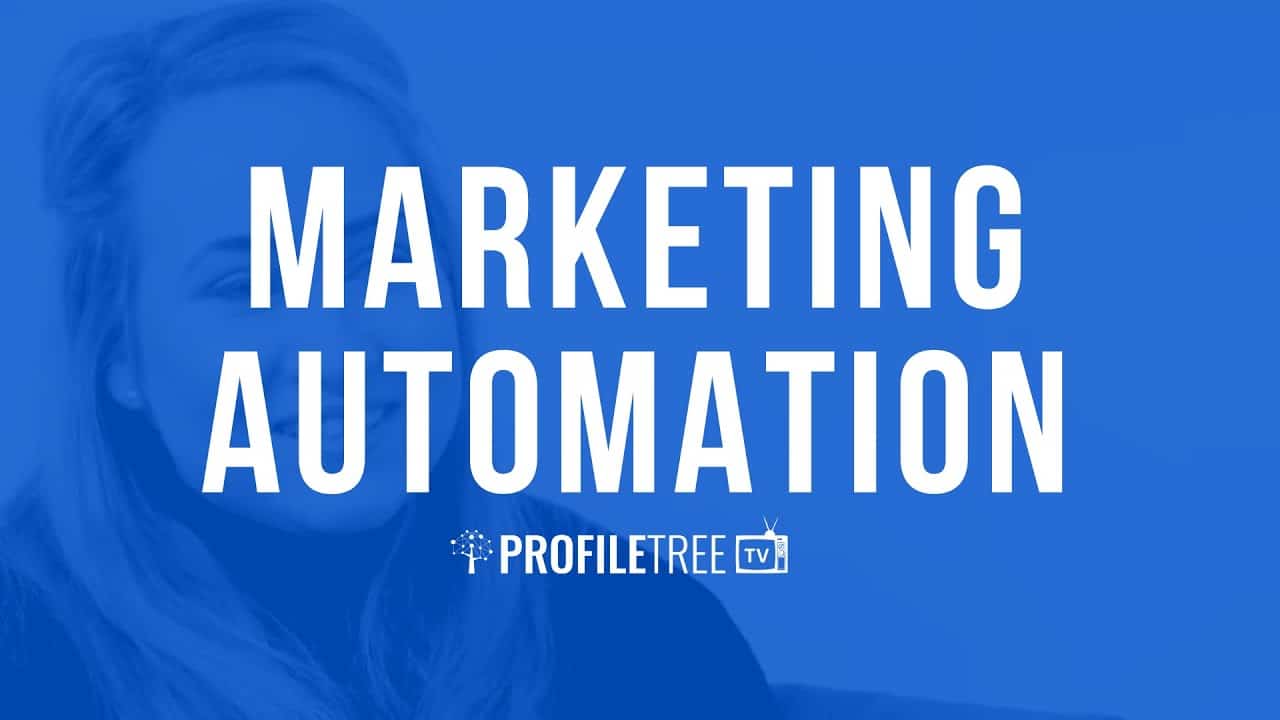 "When it comes to your mobile strategy and mobile marketing strategy, you obviously have one for your desktop in which your site will be fully and nicely optimised for your desktop, and there is also that one which is optimised for the mobile user… if not will turn people straight away."
Rachel outlined that businesses should always make sure that their websites are optimised for mobile users even if that just means removing parts of the desktop site to make the mobile version more device-friendly. That's because people using a mobile need something quick, fast and snappy, unlike those using a desktop and who have time to be a little more patient.
"Focus more on really getting down to the specifics of what people want from you and analyse that. Just get right down to the basics of what they are there for and what you want them to do as well and help them down that journey.
"It is very important to know that there is a difference between using a desktop and a mobile and that you tailor your user's journey on both of them."
Rachel told ProfileTree that a priority consideration is to examine if an audience will find genuine value in a proposed app.
"We ourselves track our users and see how their journey goes and that helps us to know what we could do about the things we have on our site or app. There are actually those little things which could cost absolutely no money but will actually bring you a lot more money overall; it is investing properly in the technology that you have.
"If you are sending the right content to the right user at the right time, you are going to be providing more value to your user and they are not going to delete your app.
"When you have an app, you are not only competing with the people in your category but you are competing with every app that is available plus everything else that's on your phone."
To find out more about these topics, and much more, watch our full video interview.
Our Business Leaders video interviews include insights into a huge range of business subjects, for example our visit from specialist Bessie Rollins takes a closer look at product development strategy.
Hurree website: https://www.hurree.co/
More Business Leader Interviews from ProfileTree TV
Business Interviews:
Two Years to £27 Million | Should Your Business be Concerned about Brexit? | The Business Mindset | Workplace Wellness | What is Company Culture? | Business Broadband NI | How to do Business Internationally? | Do you have a HR Strategy? | What is Innovation? | What is a Business Development Manager? | Importance of HR | Accounting Strategy
Different Business Types:
What is a Franchise Business? | FitzWilliam Hotel Belfast | Newspaper Marketing Trends | Discussing Product Development
Personal Development:
The 'PROVE IT' Guy | Performance Consultant and Speaker | How to Build Self-Confidence | What is NLP Therapy? | Feel Good Hypnosis
Marketing:
How to use Psychology Marketing? | What is Growth Hacking? | Using Foreign Investment (FDI) in Marketing
Technology:
Augmented Reality in Education | Why is Technology Important in Business?
Other: