A visit to ProfileTree from an accomplished figure in the international property industry meant a chance to learn from a business giant – and you can too!
Our interview with Drew Beckett, of BeckettHanlon, explains why he chose to use his 30 years of success in the international property and investment markets to create a unique franchise model to share the secrets of his property sales success.
Drew's franchisees gain access to properties worldwide, outstanding training and mentoring support too.
Speaking to ProfileTree, he included advice around buying property abroad (see our video for more) as well as insight into the franchise business model and his own story.
With a company slogan of 'buying property safely abroad', Drew explained more about himself: "My background is financial services, and I worked for three different insurance companies. The last one being Zurich, I was the president of sales there. I've never, ever been employed. I've always been self-employed.
"At the age of 56 I retired from Zurich, sold my business back to Zurich. After three months I got totally bored.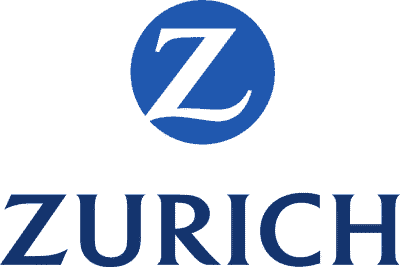 "I started to sell international property and I did quite well at that. I sold property at all price-points from £100,000 to one million, even more, and I really really enjoyed it.
"Then my daughter…said 'Dad you're going to get bored again, why not teach people to do what you do'. I got a couple of very good people to build a franchise. For 15 months I was selling property myself and building the franchise."
Drew talked through his success with the franchise model to date: "We have recruited 19 people to date, which I'm very happy with. Hopefully we're going to have our 20th one by year end. We have people in Dublin, we have people in Northern Ireland and people in the UK.
"We also have three offices that we use: one in Belfast, one in Dublin and one in the UK."
And when Drew found himself doubting if he could set up a franchise business?  "I realised one thing I had, I spoke to people in my past life about financial matters to try to help them with that. In franchising and selling international property, I help the people, or my partners help them, find their dream home they are looking for but making sure it is bought safely".

Drew covers these topics in more detail, and much much more, in our 'deep dive' into BeckettHanlon and Drew himself, who was in charge of a budget in excess of £72million at Zurich. He previously held the top selling positions at Liberty Life and Irish Life.
To find out more watch our ProfileTree interview in full.
Also visit BeckettHanlon for anymore information – BeckettHanlon Worldwide Property
More Business Leader Interviews from ProfileTree TV
Business Interviews:
Two Years to £27 Million | Should Your Business be Concerned about Brexit? | The Business Mindset | Workplace Wellness | What is Company Culture? | Business Broadband NI | How to do Business Internationally? | Do you have a HR Strategy? | What is Innovation? | What is a Business Development Manager? | Importance of HR | Accounting Strategy
Different Business Types:
What is a Franchise Business? | FitzWilliam Hotel Belfast | Newspaper Marketing Trends | Discussing Product Development
Personal Development:
The 'PROVE IT' Guy | Performance Consultant and Speaker | How to Build Self-Confidence | What is NLP Therapy? | Feel Good Hypnosis
Marketing:
How to use Psychology Marketing?  | What is Growth Hacking?
Technology:
Augmented Reality in Education | Why is Technology Important in Business?
Other: