Ever wondered about the world of franchising? In our latest ProfileTree TV interview, our CEO Ciaran Connolly chats to business giant Drew Beckett, CEO and Founder of Beckett Hanlon, an international property franchise.
In business, a franchise is a type of license that grants a franchisee access to a franchisor's proprietary business knowledge, processes and trademarks. This then allows the franchisee to sell a product or service under the franchisor's business name.
In this interview, Drew Beckett explains why he ditched retirement to use his 30 years' experience in sales, property and investment to create a chain of franchises that sell international property safely.
Check out the video below, and read on to find out more.
The Story of Beckett Hanlon
Beckett Hanlon is the successful product of retirement boredom. After a longstanding career in the financial and insurance industries, Drew tells us how BeckettHanlon came to fruition.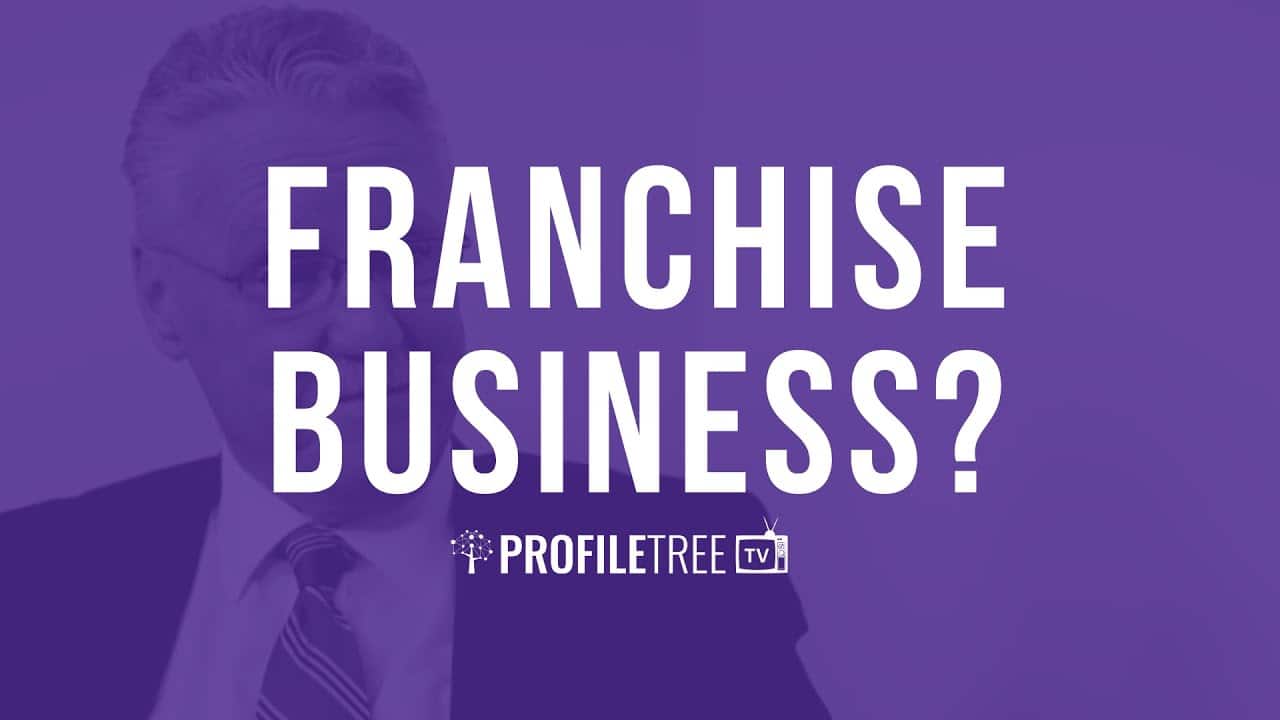 "My background is financial services, and I worked for three different insurance companies. The last one being Zurich, I was the President of Sales there. I've never, ever been employed. I've always been self-employed – even by Zurich."
He explains how at the age of 56 he retired and sold his self-employed business to Zurich. Originally, Drew had very different plans for the future.
"Previously my wife and I bought a villa in Spain and our intentions were to go and live there. Truthfully – after three months I got totally bored!"
To beat the boredom, Drew's neighbour suggested he should try his hand at selling international property.
"Then for 7-8 years myself, I sold property at all price-points – from £100,000 to one million, even more, and I really really enjoyed it.
"Then my daughter Linda said: 'Dad you're going to get bored again, why not teach people to do what you do…so why not start a franchise?'.
"I then got a couple of very good people to build a franchise. It took 15 months to get that up and running, legally and every other way. At the same time I was selling property myself and building the franchise."
Drew points out that Rome wasn't built in a day, and that patience really is a virtue when starting up a franchise.
"It took 4-5 years to build this. I think in the first year we had one franchise partner. My wife asked me if I thought it was going to work and I said 'Yes it will work, it just takes a bit of time'.
"So the one thing I've learned – and I'm 70 years of age – is that you can't put a price on time. You just have to work on it."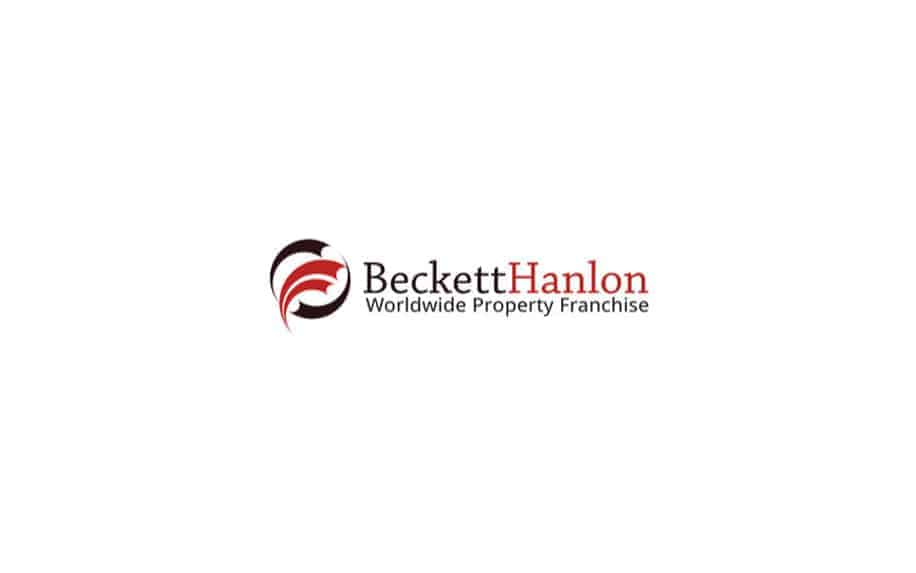 Where Beckett Hanlon is Now?
With many new businesses, success comes after striving. Now, six years after conceptualising the franchise, Drew talks through his progression to date.
"We have recruited 19 people to date, which I'm very happy with. Hopefully we're going to have our 20th one before year end. We have people in Dublin, we have people in Northern Ireland and people in the UK.
"We also have three offices that we use: one in Belfast, one in Dublin and one in Manchester."
And when Drew found himself doubting if he could set up a franchise business – he realised that his experience in financial services would help him in selling property and franchises.
"Truthfully I never thought I'd be able to do this. But I realised one thing I had – I speak to people in my past life about financial matters and try to help them with that. In franchising and selling international property, I help the people, or my partners help them, find their dream home they are looking for but making sure it is bought safely".
How did Beckett Hanlon Grow?
No business can grow without investment in a solid strategy. Beckett Hanlon tried and tested many routes to get the franchise name out there – one of them being advertising.
Advertising
Exposure is key to raising brand awareness. Drew explains how he moved from simple word of mouth methods to print and digital advertising to help boost the BeckettHanlon name.
"I think the attraction initially was word of mouth – people I knew. At heart I'm a salesman and I'm proud of that, so I spoke to people that I've obviously known.
"Then I put a bit more money into the franchise and started to advertise in franchise magazines and websites.
"The magazines truthfully were not as good for me. I'm not sure about paper today, about people reading things. I think the internet and websites are taking care of everything. We do get quite a lot of leads online."
Another core aspect of selling franchises is a supportive sales strategy, as Drew points out.
Sales
No matter what business you have, you have to be a salesperson. However, it is a learning curve. With Drew's extensive experience in sales, he provides useful advice.
"Sales skills are very important to have. When I started selling, I thought I knew everything – so at Beckett Hanlon training, we teach people: 'You have to listen and learn before you earn'.
"I can help people to sell – but what I cannot do is get them out to work, which is often the hardest part. You have to want to do it."
Acknowledging this, for anyone starting out in sales – Drew emphasises that while sales is an important part of franchising, the key is grounding yourself – not pressuring yourself.
"What I would say to anyone is realise one thing – you're not meant to sell to everybody. Then you won't think of yourself as a failure.
"We have a saying that 'Your attitude determines your altitude'. We recruit people who never have sold a property in their life. Normally we don't recruit estate agents, because our model is very proactive and not reactive. So it really is about being driven but caring, doing to people what you would want them to do to you, having good credibility and having recommendations. These are paramount."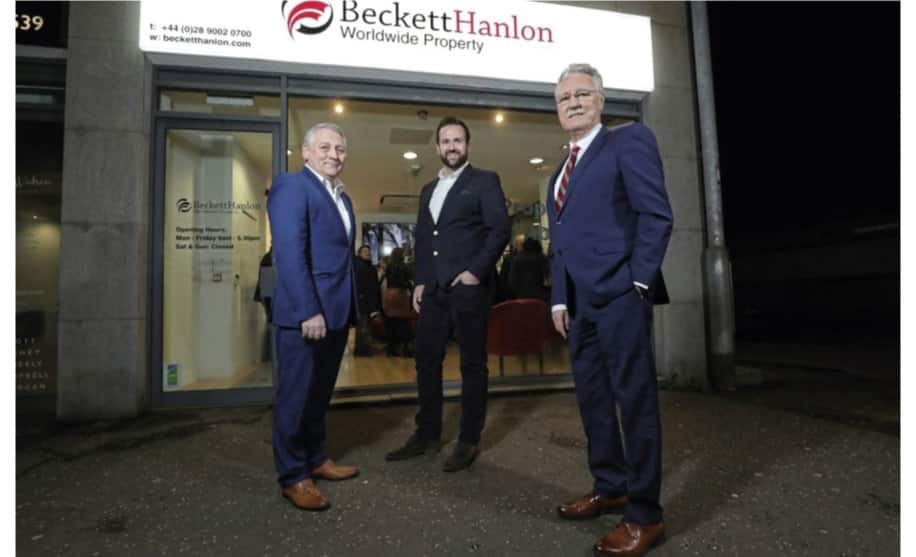 Throughout the rest of our 30-minute 'deep dive' into Beckett Hanlon and Drew himself – Drew covers his franchise model, what is involved in a franchise plus his own experiences in intricate detail.
To get advice and be inspired, watch our ProfileTree TV interview in full.
Become a Part of Our Business Leaders Series
Interested in featuring on our Business Leaders series? In our acclaimed series, we share amazing advice, tips and stories from business owners, managers and senior leaders.
From growing your business to looking after your staff, new industry insights and innovative ideas – we cover everything to inspire professionals across all sectors. If you want to become a part of it, simply drop us a message.