Do you have an HR strategy? Louise McGeady, Principal HR Consultant and founder at Opal People Solutions, explains how HR adds real value to your organisation.
During our ProfileTree Business Leaders video interview, Louise also gives an insight into strategic partnerships and the benefits of having a mentor.
She began by introducing her background and expertise: "I founded the company three and a half years ago now, having spent 20 plus years largely in food manufacturing and the logistics sector, experiencing a wide range of generalist HR issues."
Louise explained that the services offered by her business can vary depending on the needs of the client: "That depends on what the client needs are, for some very small organisations they have a particular issue and they just want to 'pay as you go'. They dip in and out of my services as and when they require.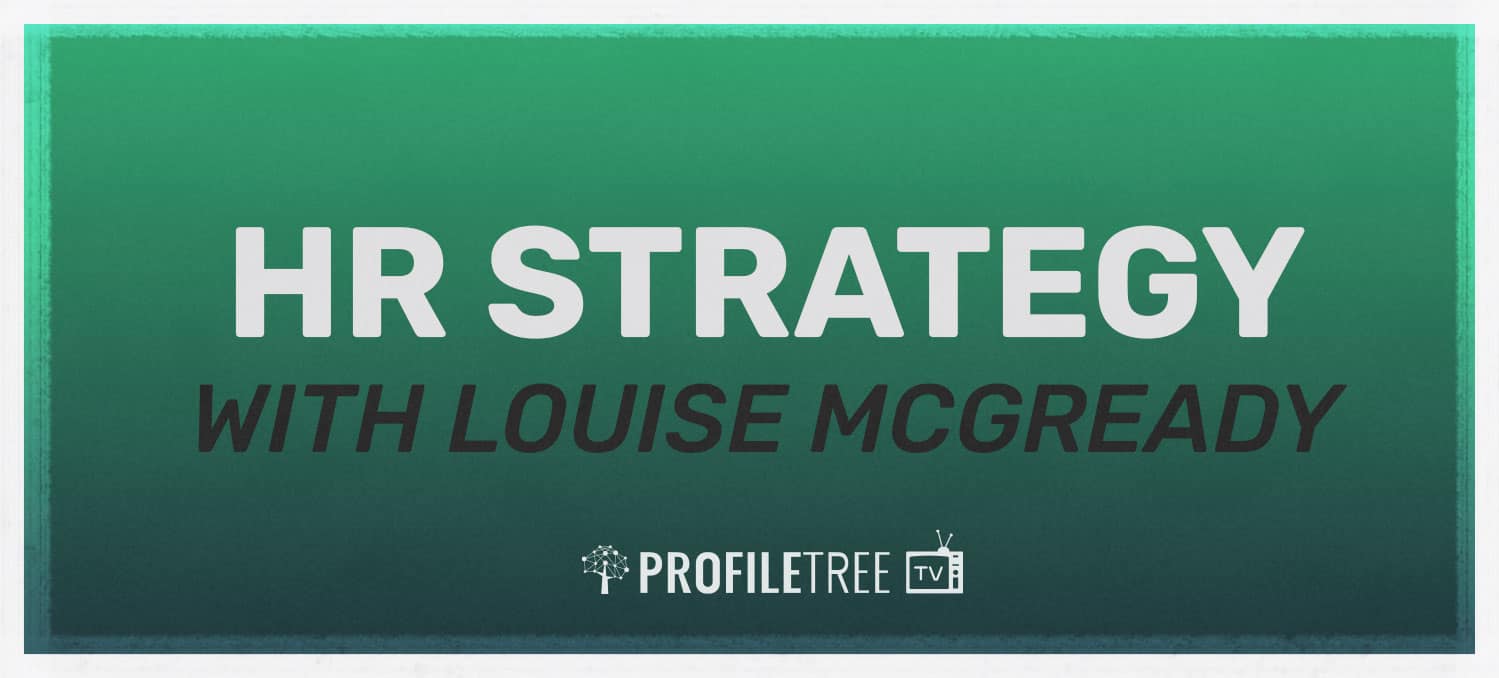 "Some of the bigger organisations are probably 20 plus, typically working on a support contract basis with me. So they have unlimited telephone, email, document support and that tends to cover a lot of complex issues. Particular grievances, or disciplinaries, probation reviews, those sorts of things that are about risk to their business. They want to make sure they have expert advice."
Louise particularly enjoys working with a client as their HR partner as this an area "where HR really adds value".
"I have a number of clients, who do operate on a support contract as well, but we also have a relationship where I spend maybe half day a week or a day a month with those businesses so I really understand the issues they are experiencing and I can be much more proactive."
She explained how this kind of strategic relationship can help support business growth: "I'm working with a client at the minute, they have 11 employees, and we have really been looking over the past three to four weeks at full people strategy.
"Yesterday, for example, we locked in – by working with the entire organisation – and defined the vison, the mission and the values. Those employees are 100% bought in and aligned with the company vision now and they are aiming for a huge goal.
"So we will then define the roles and responsibilities, and define the accountabilities as these are critical in an organisation, that people understand exactly what the role is and what they are going to be held accountable for and what they expected to deliver. It is important there are measurements put in place to check where you are against that journey.
"We can put reward and recognition strategies in place, and those aren't about adding cost to the business as if your employees are delivering over and above what you ever expected them to then you should be able to reward and you should be able to afford to recognise that."
To find out more about the importance of HR strategy, and much more including human resources functions and processes, see our full Business Leaders video interview.
More Business Leader Interviews from ProfileTree TV
Business Interviews:
Two Years to £27 Million | Should Your Business be Concerned about Brexit? | The Business Mindset | Workplace Wellness | What is Company Culture? | Business Broadband NI | How to do Business Internationally? | Do you have a HR Strategy? | What is Innovation? | What is a Business Development Manager? | Importance of HR | Accounting Strategy
Different Business Types:
What is a Franchise Business? | FitzWilliam Hotel Belfast | Newspaper Marketing Trends | Discussing Product Development
Personal Development:
The 'PROVE IT' Guy | Performance Consultant and Speaker | How to Build Self-Confidence | What is NLP Therapy? | Feel Good Hypnosis
Marketing:
How to use Psychology Marketing? | What is Growth Hacking?
Technology:
Augmented Reality in Education | Why is Technology Important in Business?
Other: