A variety of strategies lay the foundation for all successful digital marketing planning, and they can be implemented at different levels of a business.
From the earliest stages of planning a startup to re-evaluating a digital marketing plan that just isn't working, this is one of the most important steps you can take as a digital marketer in terms of achieving a return on marketing investment.
Market segmentation is a key part of the strategic process for any online marketer, and it pays to invest the time it takes to understand your chosen market segment. Knowing your audience is fundamental to any marketing plan.
A digital marketing plan focuses on building an audience online through sound marketing strategies tailored for the digital consumer.
Digital marketing strategies are essential when it comes to growing your brand online and connecting with leads in a meaningful way. Nonetheless, many companies don't have a clearly defined strategy for digital marketing.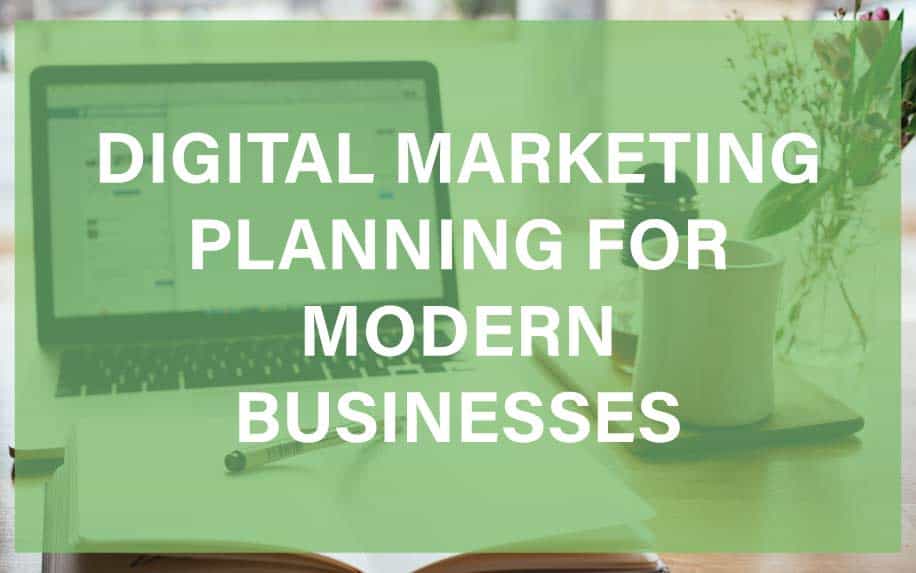 This oversight can be turned into an opportunity for your brand, putting you well ahead of the competition.
Digital consumers behave differently online. From the use of smartphones and tablets to conduct transactions with digital merchants to how they reach out for customer support, digital consumers require extensive research to properly understand.
Making a digital marketing plan will help you address your digital consumers' unique needs and challenges. Don't simply assume that those needs are the same as those of your offline customers.
What Makes an Effective Digital Marketing Plan?
In order to engage in effective digital marketing planning, you should first begin by establishing a customer profile. Ask yourself the following questions:
Who is my ideal customer?
Where do they live?
What is the biggest challenge this customer faces relative to my field?
What are the qualities most important to the customer when making a purchase?
Is price a major factor in deciding whether the customer makes a purchase, or is this an inelastic market?
Think about the digital consumer you are trying to reach with a specific service or product.
Factors such as age, geographic location, gender, hobbies and interests, career, and income are just a few of the consumer metrics you should consider putting into your digital customer profile.
Ask yourself questions about how you can get that customer to connect with your brand online and how your brand can answer a meaningful problem that the customer has.
Answering problems is the key to driving traffic to your website and turning website visitors into customers. With effective problem-solving strategies in place, you can also begin converting customers into loyal brand advocates who will market for you online.
Understanding User Behaviour
The best way to begin understanding the digital consumer is to look into market segmentation. Market segments are even more valuable in digital marketing than they are in traditional marketing.
Traditional marketing mediums, such as print and Television advertisements, rely on crafting campaigns that will appeal to broad audiences.
Even if you manage to isolate a prime time slot for advertising to a general demographic, the results of your marketing efforts are still going to be difficult to gauge with such strategies.
The digital landscape has changed the face of marketing, allowing marketers to create highly targeted campaigns for smaller market segments.
In addition to knowing which market segments to target with your advertising campaigns, it is also important to understand how digital consumers behave.
This means that consumers are choosing to research and shop on mobile devices such as smartphones and tablets more than ever before. The way consumers use these devices is dramatically different from the way they use desktop computers.
Convenience is the name of the game in mobile marketing.
Your website should be responsive, meaning that images and features are adjusted to fit the user's mobile display. This increases your conversion rates and helps establish your company as a savvy, mobile-friendly brand.
Investing in a website designed to work well on mobile and desktop devices may cost more in the short term, but it grants access to a widening e-commerce market segment.
Market Segmentation
In basic terms, market segmentation simply means dividing a larger market into smaller, targeted segments. This allows you to focus on the unique needs of each smaller segment of customers your brand serves.
Targeted marketing is the greatest benefit of digital marketing, so your advertising efforts will likely be wasted if you aren't already making it work for you. The effort takes to identify your targeted market segments pays significant dividends in the long run.
The more specific a marketing campaign is, the better it can address a specific problem common to that market segment.
Consumers are more likely to engage with brands they view as having a specific purpose that is relevant to their unique situation, so targeted digital marketing campaigns can result in higher conversions than broader campaigns filtered through traditional marketing mediums.
Some basic criteria for market segmentation include:
Age,
Income level,
Education,
Gender,
Location,
Marital status.
When building a market segmentation strategy, it helps to consider practical examples. If you have come to realize that there are two distinct market segments that value the goods and services your company provides, it makes sense to target them separately.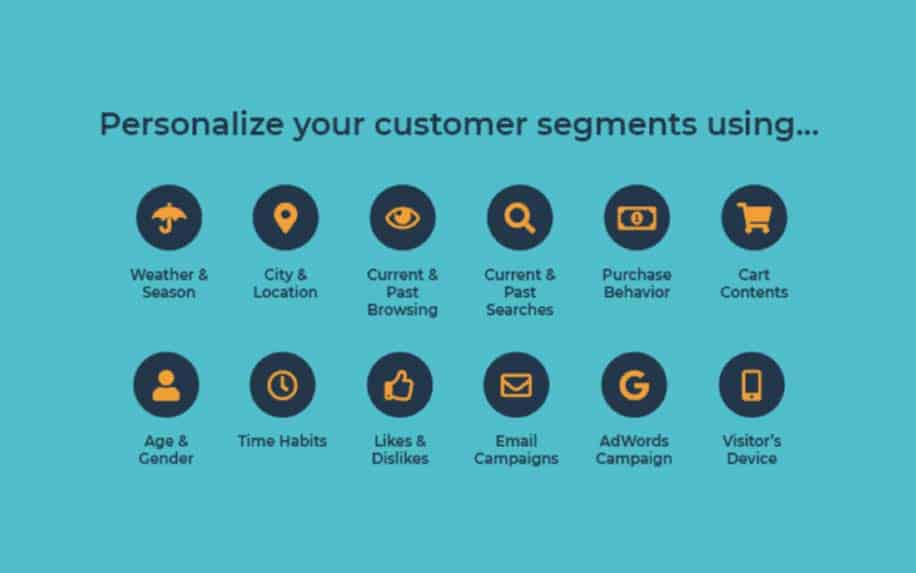 For example, middle-aged men from middle-income families generally respond to different marketing methods than college-aged men and women.
Identify what makes your product or service appealing to each demographic you would like to target and tailor your digital marketing efforts to that appeal.
One of the greatest benefits of digital marketing planning is the ability to get specific about your marketing efforts. By understanding your customer base, you are in a better position to address their problems and offer tangible solutions.
Digital Marketing Planning: 4 Steps for Success
When it comes down to creating a digital marketing plan, there are a number of things to keep in mind. Additionally, every company needs a different plan to succeed in its unique circumstances.
Here are the four steps you should take to create an effective digital marketing plan.
Step 1: Identifying the Goal of Your Online Marketing Plan
Knowing your goal is an essential part of any online marketing plan. It puts you on your first steps to the road of success. A business may choose to launch an online marketing campaign for several reasons.
These reasons may be, but are not limited to:
Increasing exposure,
Good publicity,
Market penetration.
Of course, most businesses will have a combination of these goals.
Now let us explore these options and identify their digital marketing strategies for your online marketing plan.
Step 2: Strategies for Success
Now that you have identified your end goal, it is time to choose your most suitable strategy. Regarding an online marketing plan, your strategy is concerned with the digital medium you will be using.
If your aim is to increase your business's exposure, you will find that the first thing you'll need to do is to improve your search rankings.
This is otherwise known as Search Engine Optimisation (SEO for short) where you edit your content to ensure that it is up to the Search Engine's algorithms of relevance. To begin working on your SEO, make sure you follow our SEO checklist.
Another important channel for online exposure is social media, where you can generate lots of views and interactions by creating an online page. This page will be the go-to place for any individual interested in your business.
This is effective when your business is already successful, and you are looking for further growth.
To earn good publicity, the customer needs to feel that their voice is heard. Your online marketing plan should involve constant customer interactions to collect information about their current satisfaction level and any necessary improvements.
In this case, social media is your friend as it simplifies customer interactions while providing you with a permanent location for your business updates.
SEO may be used in this case to further improve customer awareness of these pages to avoid unobserved conversations about your business on non-official pages.
Step 3: Setting Realistic Objectives
We all strive for success, but setting realistic objectives is essential to accurately observe the effectiveness of any decision. The first thing you need to consider is your current position.
This involves assessing your current digital marketing situation, including:
Your traffic figures,
Your audiences on different channels,
The ROI of your current marketing activities.
Afterwards, your online presence starts to grow organically from all the discussions happening online.
Try to maximise the benefit of your current campaign by setting several objectives that cover both short-term and long-term goals. Preferably, your short-term objectives should augment your long-term vision of the business.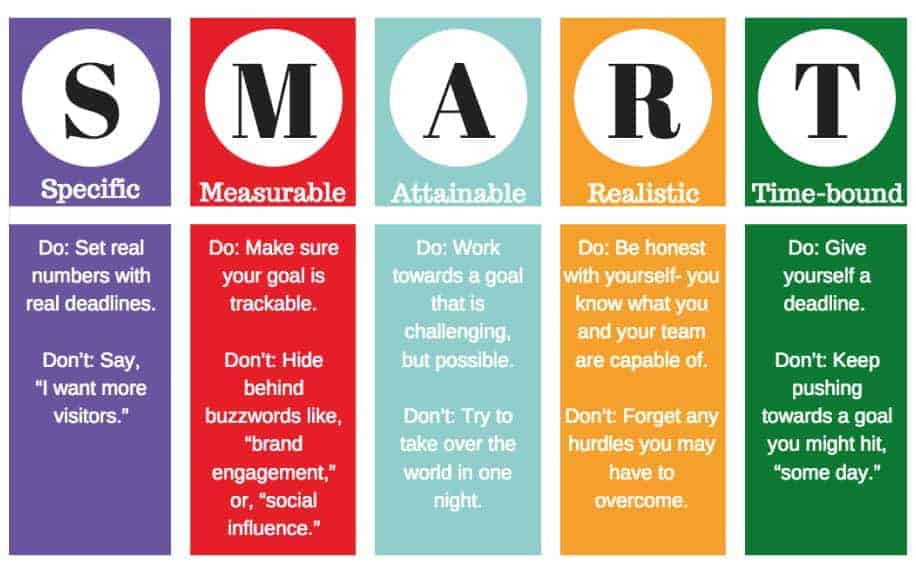 Step 4: Adopting the Proper Tactics
Social media is an essential tool for any online campaign; its strength comes from its incredible versatility. For the purpose of exposure, you will find yourself producing a lot of ads and perhaps some promotions.
Remember, creativity is key to getting that edge over the competition.
Another approach, if you are interested in gaining public relations, is to engage the consumers. This can be in the form of a discussion about what they like in your business or even just normal social interaction if you are going for a more "local" business type. Also, to mix things up – we also have different types of digital marketing to consider.
Giving consumers the sense that their voice is heard can work wonders for your brand. It generates acceptance and brand loyalty.
Many studies indicate that a consumer is much more likely to recall a brand that they have interacted with recently, and they are much more likely to recommend your business once they've had a positive experience. Here we detail a range of helpful content that will help you on your digital marketing journey:
If you want help developing an effective digital marketing plan, contact ProfileTree today.