The marketing funnel is a staple method in understanding consumer behaviour. Although it sounds complex – we're here to make it simple and more appropriate for the digital age. A classic model, the marketing funnel was originally developed in 1910! We know what you're thinking and you're right – it is a little outdated. However, it has provided significant insights to marketers, allowing them to cleverly evolve it for over a century.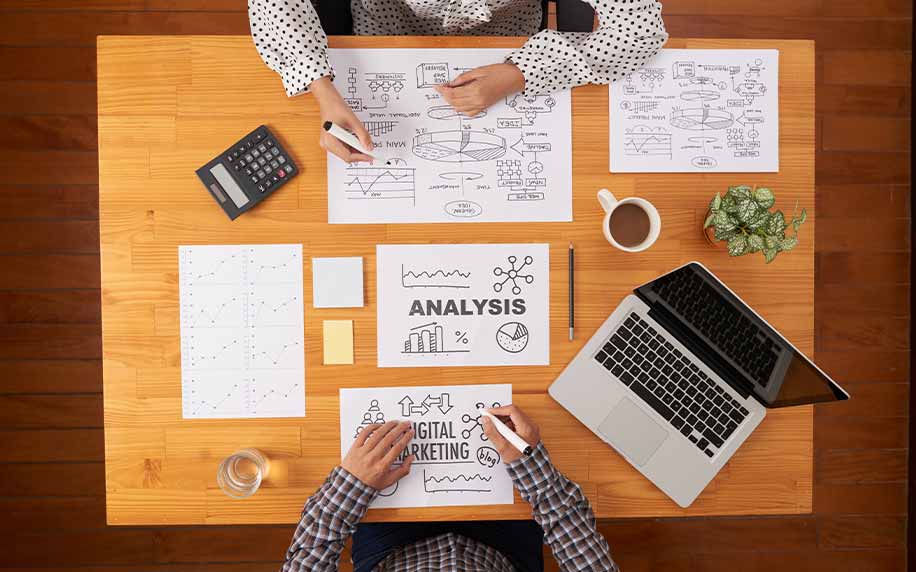 What is a marketing funnel?
The marketing funnel is a visual way of breaking down and understanding the customer conversion journey, stage by stage. Showcasing to us the thought process behind buying products or services. The idea of the funnel comes from marketers casting a wide net to capture as many leads as possible. They then slowly filter prospective customers through to the purchasing decision. Throughout each stage of the funnel, the number of possible candidates becomes narrower – hence the term 'funnel'. There's no doubt that the marketing funnel needs revamping. By having an updated version, it means business people alike can seamlessly apply it to where the main focus is right now – and that's
digital marketing
. The funnel's main goal is to help digital marketers gain a clear understanding of how an online buyer's journey works. In turn, this enables them to best apply their
digital marketing strategy
to their target audience at each stage. This year, a lot has happened. Buying behaviours have changed drastically. Especially with physical shops being forced to close for almost half of the year already due to COVID-19. However, this is where the beauty of online comes in. Digital marketing has soared in demand over the past year. Therefore we want to show you how to modernise the marketing funnel to make it fool proof for 2020.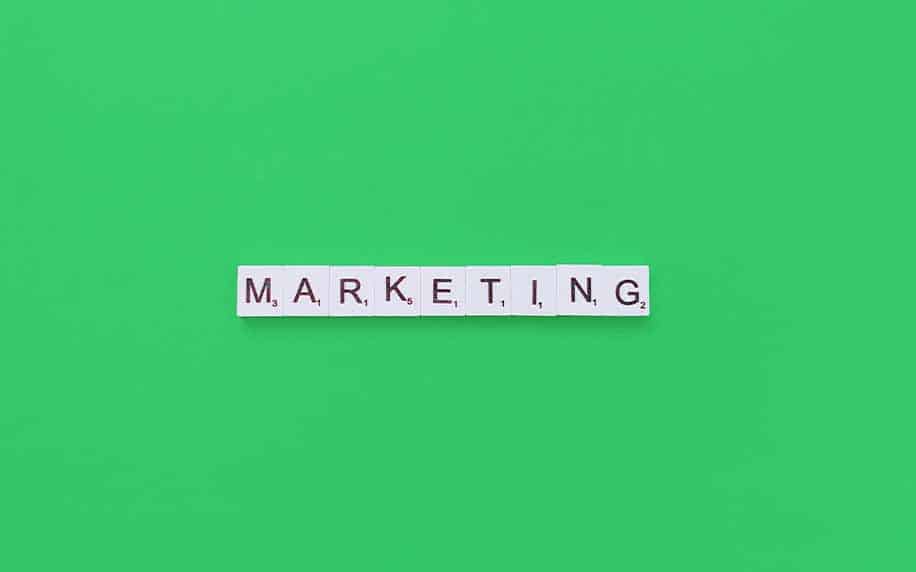 How have we modernised the marketing funnel?
Obviously, consumer behaviours have changed over the last century and a bit – with 2020 in itself seeing historical change. Digital marketers have had to
adapt to the impact COVID-19
has brought on businesses. Whether that be on behalf of industries where they have seen an overwhelming amount of demand (groceries, household items, pet supplies, pharmacy) or a severe lack in demand (hospitality, retail, construction). Online purchasing has been steadily growing since the 20th century. However, as a result of COVID-19, people are at home more and spending more time online. This proves that the marketing funnel must be reexamined to accurately reflect the journey of today's digital buyer. Before, the old marketing funnel consisted of four stages: awareness, interest, desire and action. As shown below, after modernising this model, we have identified six stages:
exposure, discovery, attraction, conversion, rapport and retention
.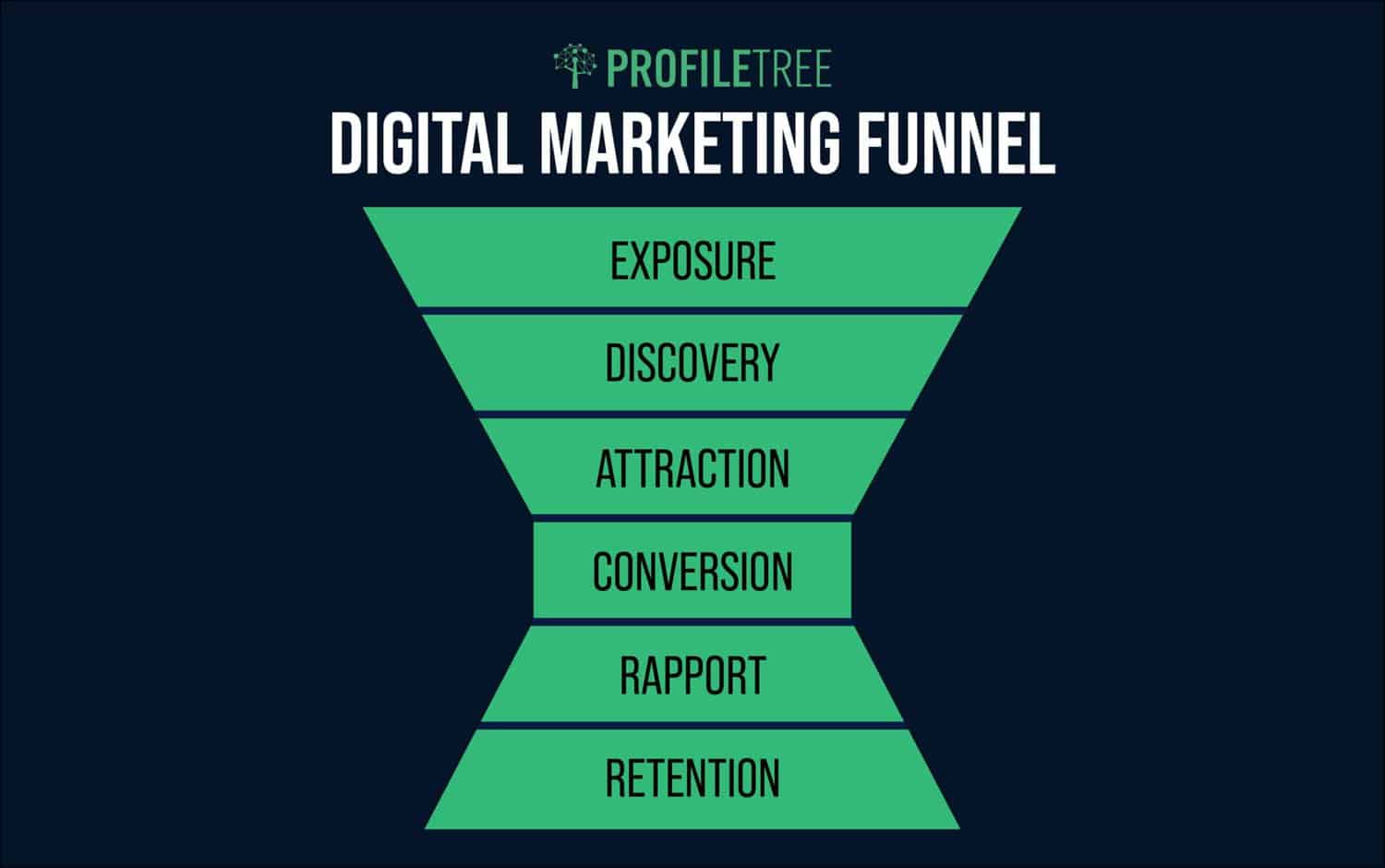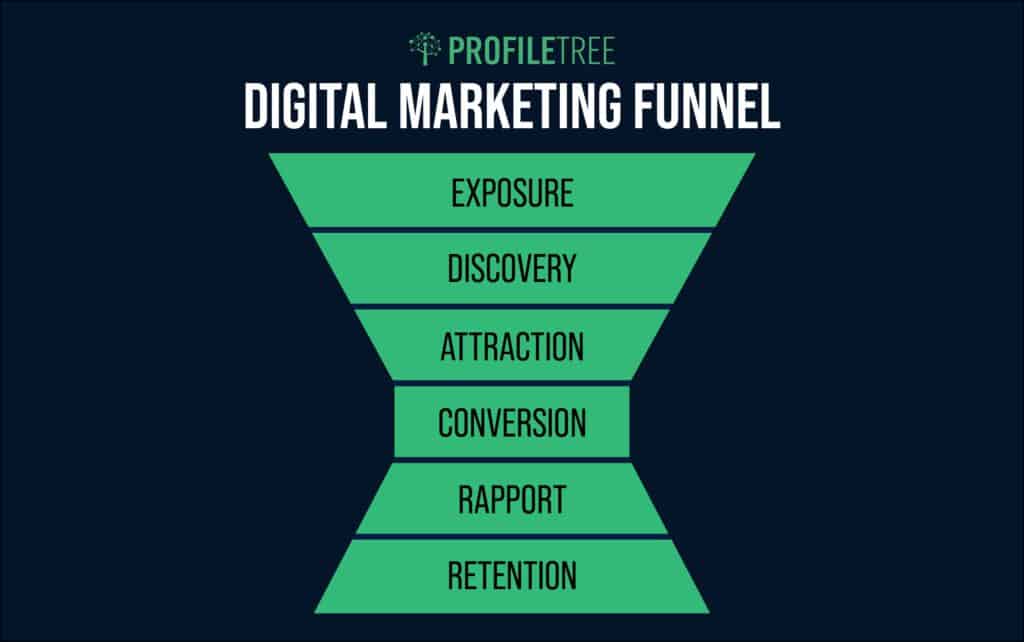 The digital marketing funnel describes the steps that users take to move from being a prospect to a customer. Here we have outlined each important stage of the new digital marketing funnel:
Exposure
At this initial stage, the main aim is to reach as many people within a target audience as possible. This is mainly about boosting how many people are exposed to your business through different mediums. This can be done online in many ways, including ads, social media posts, blog content, videos, articles via the digital press, links referring back to your website or handles via influencers and email marketing. This reinforces why digital and
content marketing
is so essential, as they build your brand to ultimately heighten exposure.
Discovery
Once a person has been exposed to your business, the next stage is discovering more about you. The first few visits to the website are often focused on consuming content and learning more about the company, product or service. This again proves why it is essential to have content readily available for when a user decides to visit so that they can gain value at this vital stage in the buying process. After a visitor is educated and decides that they like what they see, this is where curiosity begins to build.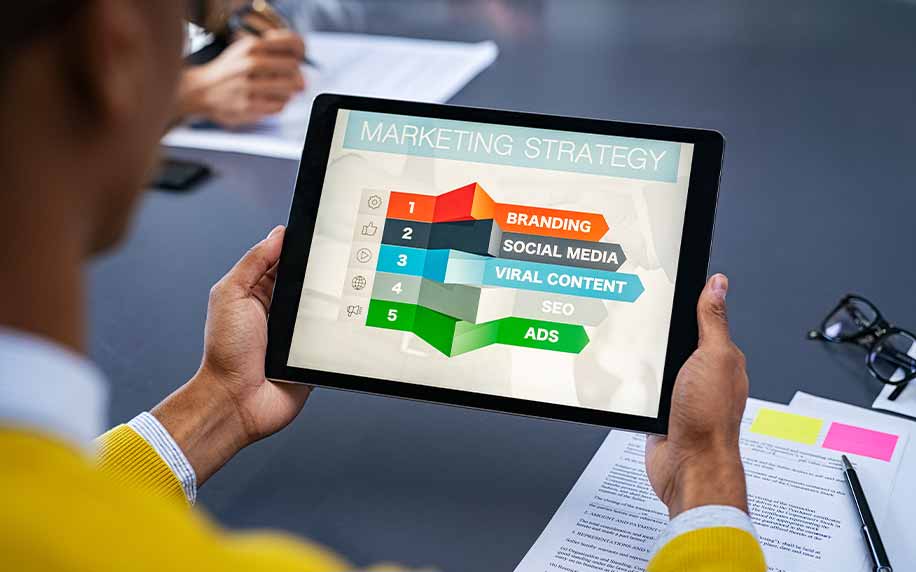 Attraction
After multiple visits, an affinity builds between the user and the site. Cementing trust is boosted by a good user experience. This can encompass the use of high-quality images and videos as well as interesting and informative content. By complementing their already existing desire to connect with the company, product or service, will nurture them until they convert into a customer.
Conversion
This is when a visitor converts into a customer after being successfully tempted throughout their journey on the site. This is finalised by a sale being made, service is booked, or an enquiry being made. For the service industry where an enquiry is being made – it is important not to prolong this stage by taking more than 24 hours to respond to a prospective customer. This window is crucial for converting sales and building rapport.
Rapport
This is where customer service and communication play a key part. If the customer is provided with useful information (such as a confirmation or follow-up email, estimated delivery times, instructions or a future discount code) they will feel fulfilled. During times like now, postal restrictions are expected due to COVID-19. If this impacts your business, then it is vital that you keep the customer informed of when their parcel has been dispatched or how long the waiting time will be. This could even be done as a pinned post on social media or in an email directly to the customer. This way, a line of communication has been established. This rapport then contributes to retaining the customer for future purchases – especially if they are satisfied with the standard of the product or service.
Retention
If a customer enjoys their overall experience after taking into account product or service quality, they often become a repeat buyer. Retention can lead to many benefits, including the customer recommending you to others. If a customer leaves a positive review, this can restart the funnel process all over again for a follower or friend of this customer. This not only means more new customers but also loyal, repeat customers. By adopting this updated version of the classic marketing funnel, your digital marketing strategy will significantly benefit. This modern take makes understanding the customer journey easy and helps outline what you need to do to make this journey as easy as possible for them. This digital marketing funnel can be tailored to suit any kind of business, especially while taking into account the impacts of COVID-19. Are you wanting to find out more about how to enhance your digital marketing for the future? Simply drop us a message and we will get back to you about how we can help.