Your business needs a digital marketing plan, regardless of whether it's a small business or a Fortune 100. These days, almost everyone shops online. If your business isn't digital, you're going to suffer.
You are missing out if you're not marketing your business online. Forget about that old saying, "If you build it they will come."
Simply building a website isn't enough. You need to build and execute a strategic digital marketing plan to get your website in front of your target market. In other words, your site needs to deliver actual value for your business.
In this article, we will give you tips on building an effective digital marketing plan. We've also created a total guide to SEO which covers some of this in greater detail.
How to Track a Digital Marketing Plan
Setting goals and measuring specific metrics when executing a digital marketing plan is important. Google Analytics is available for free and will help you track things like: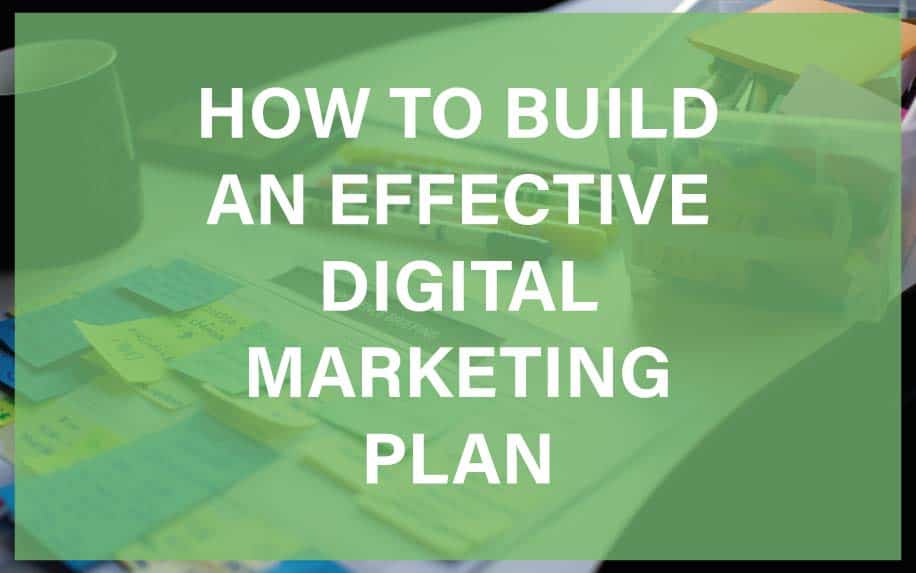 Incoming web traffic will give you details on how many visitors are coming to your website.
Acquisition – Where your customers are coming from (search engine, links to your site from other websites, marketing emails, or social media channels).
Drop-off rate – What percentage of visitors are landing on a page and leaving, and which pages are abandoned the most?
Goals – Goals that you can set, which will tell you when customers do something desirable, such as making a purchase, requesting a quote, signing up for a newsletter, etc.
Your company should already be tracking sales, but now you will be able to have a deeper understanding of how your website drives profit. You should look over your analytics at least every month to ensure that your website and marketing campaigns are performing well.
Determine Your Target Market for Your Digital Marketing Plan
In order to build an effective digital marketing plan, you'll need to focus on your target market. Divide your customers into segments utilizing information pertinent to your company, such as demographics, past purchases, or the industry they're employed in.
Determine who your best customers are and create personas based on their characteristics. These are representative profiles of your ideal customers, including their:
Age,
Sex,
Location,
Income,
Specific issues,
Interests.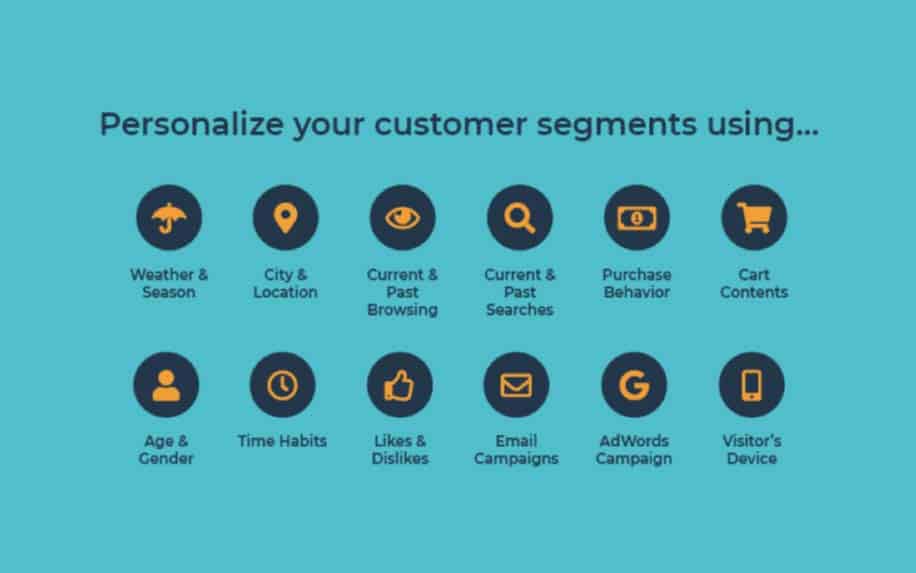 For example, a wedding coordinator would create personas that would represent bride-to-be that falls under different segments, such as low budget limit, medium budget limit, and high budget limit.
This would allow the wedding coordinator to build a digital marketing plan targeting customers that fit those personas.
Keep in mind the life cycle of your customers. If you sell small-ticket items directly to consumers, their life cycle likely runs its course in a short period of time.
Companies that sell to businesses or sell big-ticket items would have customers with a longer life cycle, especially because of the longer evaluation phase required for your prospects to make a purchase.
Understanding the life cycle will allow you to create marketing material that will appeal to your prospects every step on the way.
You can ensure your website is optimized and has essential information so that customers in the discovery and evaluation stage can find what they are looking for.
Be Everywhere Your Customers Are
For your digital marketing plan to succeed, you'll need to be everywhere your customers are. There are various ways to reach your customers while they're online. To connect with them, you can do the following:
Paid advertising
The quickest way to reach your target market is through paid advertising, such as Google Adwords, paid social media ads, and more. It is thought that it could be as high as 98% of your website visitors do not make a purchase on their first visit. Retargeting allows you to advertise directly to individuals who have already visited your website.
Social Media
Just about everyone has a social media profile. Your digital marketing plan should reflect the channels your target customers use. Whether that is Facebook, Instagram, Twitter, or LinkedIn, your business needs to have an account and needs to be posting regularly.
Keep your prospects informed about your products, the latest news about your company, and even articles, reviews, or videos in which your company or product has been featured. You can also post about the wider industry.
For example, if you're in the IT industry, you can post about the newest advances in information technology. On the other hand, if you're in the dental field, you'll want to post about a new treatment that is being tested for treating gingivitis.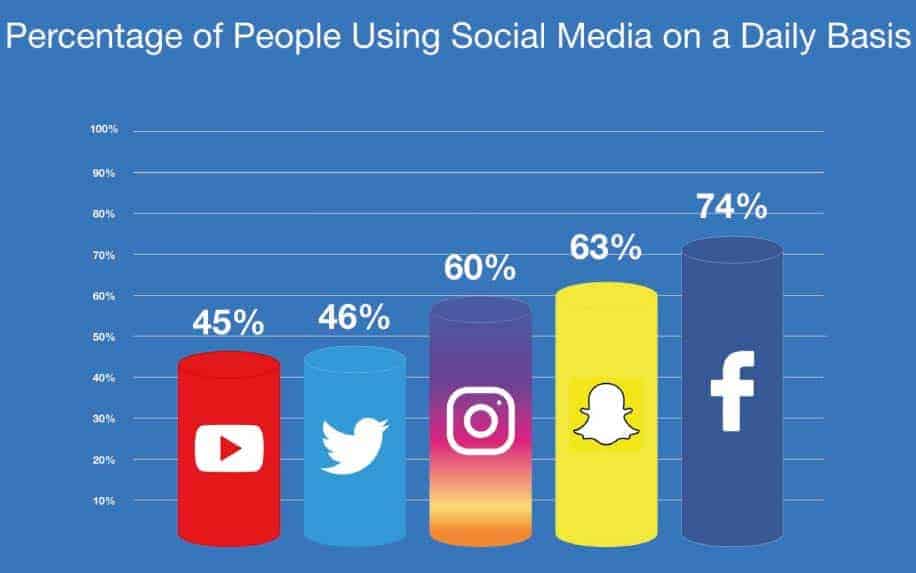 Search Engine Optimisation
If your website isn't optimised, it won't appear on search results, which means prospects looking for services or products you provide won't find your website.
To ensure your website is search engine optimized, you'll need to make sure of the following:
All content is original, and there is no duplicate content on your site.
All web pages have a title, meta descriptions, and working links.
The website is easy to navigate.
Pages are focused on a specific topic of "keyword" and have the keyword included in the URL, title, and throughout the relevant text.
All company information, such as locations and phone numbers, is up to date.
That you are using H1, H2, and H3 tags on each page.
Your website is easy for a search engine to read and navigate through.
And that you constantly publish fresh, high-quality, relevant content through blog posts, articles, or videos.
Relevant Influencers
If your target market is split into segments, an influencer is likely already marketing to one or more of those segments.
You can launch marketing campaigns where you collaborate or cross-market with influencers already targeting your desired audience.
Email Marketing
Email marketing is the best way to nurture leads that come to your website. By offering prospects a chance to register for your newsletter, a discount for signing up for an email list, or having them sign up for a webinar or ebook, you'll be able to get their email address.
You can also create a newsletter and have them go out automatically in intervals to keep prospects interested. This is especially important if you sell high-value items since users are unlikely to make a purchase on their first visit to your site.
How to Create a Digital Marketing Plan
The main rules to follow when creating or updating your website is:
1. Provide a Strong UX
Your customers don't want to go digging through 20 pages on your website to find what they are looking for. Make it easy for them to find what they are looking for and even easier to buy it!
Keep most of the information "above the fold" (what the website visitor sees on that page without scrolling down), and don't overload the page with useless and unimportant information.
Make sure your menu is easy to use and include a call-to-action to get the prospect's attention.
2. Create Effective Content
The content on your website needs to be original and high quality. If your page title is not relevant to the topic of the content on that page, search engines, especially Google, will push your content into the abyss, also known as, anything past the first page.
If you run an e-commerce site, it's important to include photos and videos of your products for your prospects to see. Luckily, photos and videos also get detected by search engines and help you move up in page rank.
3. Encourage Visitors to Convert
Whether you encourage visitors to "Buy it now!", "Order Today!", or "Request a Free Quote", it's important that you include that call-to-action.
Including a call-to-action can help increase conversions on your website, which in turn helps increase overall sales and profit for your company.
4. Take Advantage of Marketing Platforms
There are various useful platforms that can help you fine-tune your marketing strategy. For example, many marketing platforms allow you to schedule social media posts.
Various CRM tools can link to your website and collect prospect and customer information, which you can use to nurture leads and close sales.
Moz tracks each of your keywords and web pages and makes suggestions on how you can better optimize that page to move up in positions. There are many other platforms, and you need to find the one that's right for your business.
Digital marketing is never effective if you just wing it. Instead, it's important that you have an expert to create your digital marketing plan. If you don't have the knowledge, it's best to hire someone who does.
Many companies make the decision to either hire an employee who specializes in marketing, a marketing consultant or outsource their marketing to an agency.
Those companies understand the importance of investing in digital marketing, especially in today's world, where many stores are closing, but online sales are soaring. If you do consider hiring someone or a company, make sure you do your research.
Find a person or company that is experienced in your industry and can help build a digital marketing strategy from the ground up.