There are over 26 million eCommerce websites worldwide and that is a lot of competition. You need an expert eCommerce web design agency to help you survive online, no matter what product or service your business is selling. If you're an online retailer, you need an effective, engaging and convenient website to sell your products and services on.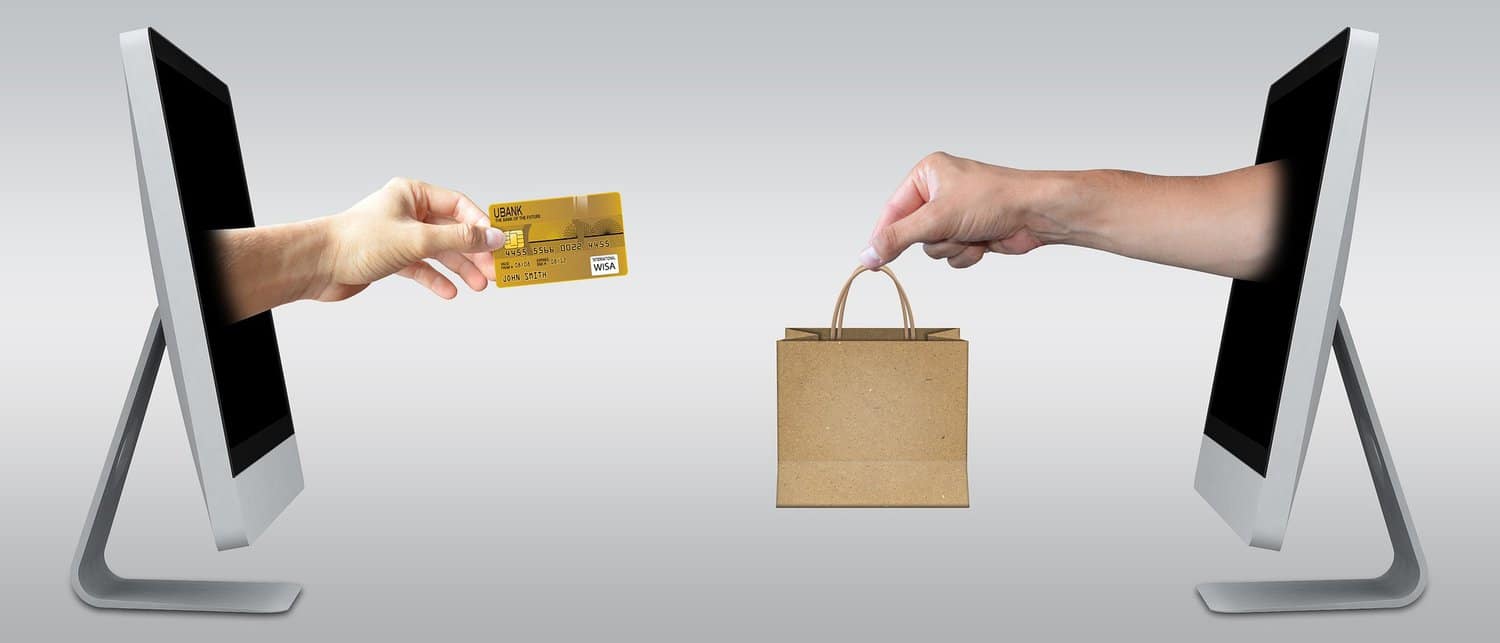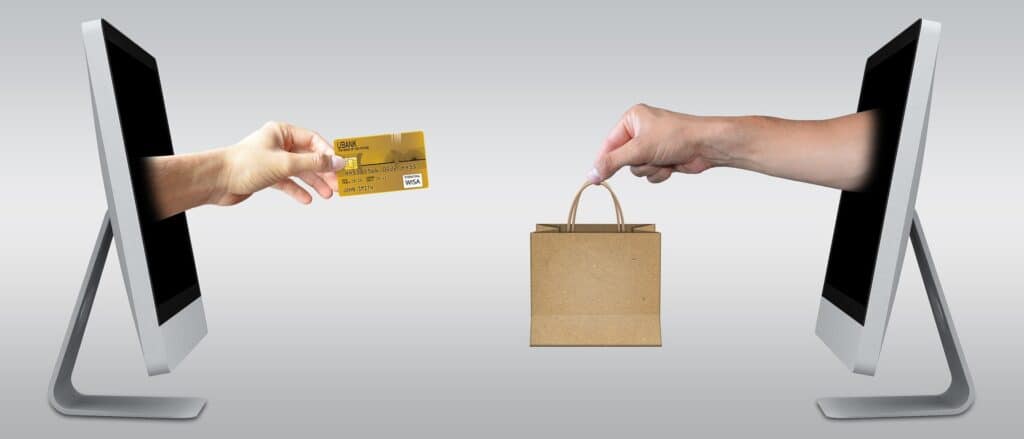 An eCommerce web design and development agency will help you create the perfect online store so that you can compete within the online market, reach new customers and increase your website's rankings on search engine results.
But how do you choose an eCommerce web design agency?
A web design agency will help you put ideas into action, providing the technical know how and industry experience to help create bespoke, selling machine websites. But before you choose an ecommerce website design agency, you should consider what it is that you're seeking for your businesses' website. Try to familiarise yourself with some technical website design jargon and research some e-commerce websites that you like the look of.
Luckily, we have all that information included within this blog.
What is eCommerce web design?
If you're an online retailer, you need a website that embeds e-commerce design. Think of it like building an online store. Products are displayed clearly and engage the visitor, website navigation is smooth and the checkout process is simple and uncomplicated.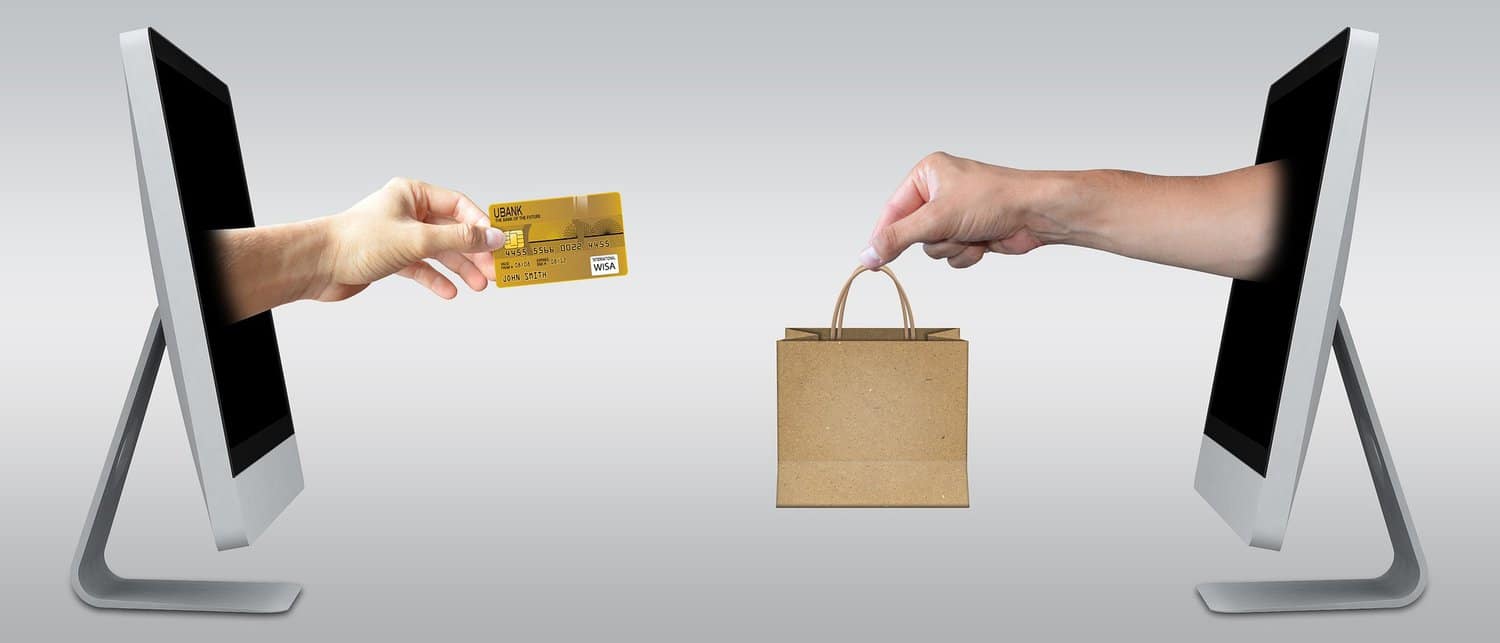 Effective e-commerce website design is critical in affecting consumers' purchase decisions, as a poorly designed website can frustrate the user, impact brand credibility and damage sale potentials. Choosing the right web design agency can make or break an online business.
What is CRO (conversion rate optimization)?
Visitors to your website are encouraged into your business goals e.g.) purchasing a product/service. This is achieved through embedding features like, calls to action – buy with one click, favourite his item, add to basket or save card details for future purchases.
How does an eCommerce web design agency help my business?
A good e-commerce website starts with functionality and design and a eCommerce web design agency are experts in this area. Your website is an online store so it needs to showcase products and services in the best possible way. Some of the things to consider for designing a successful website includes:
ECommerce layout design
The layout design of an eCommerce website needs to be clear, concise and easily understood. The user interface should not shouldn't overwhelm the customer with information and it should be presented within the relevant sections, i.e. the homepage, subpages, contact page etc.
The website design should also incorporate design principles and practice 'emergence', which is a process of arranging visual elements so that the user can easily digest them. Ultimately, the layout design of an eCommerce site should encourage visitors to make a purchase or complete an action.
Website navigation
If you're promoting a range of products or services, then customers need to be able to navigate through that information easily, they shouldn't get lost in our website as this will just encourage them to exit and try another site.
The navigation path should also be displayed to visitors. This is called a 'breadcrumb' path in which websites organise their content into categories > subcategories> specific product/service, e.g.) tescos will organise their products into categories of:
Home > Groceries > Bakery > Breads and Rolls > Brown Bread
Like Hansel and Gretel, the visitor is able to track their way back home and view pages they want to get back to easily. It enhances the user's experience and makes website navigation simpler.
Visuals
Visually engaging content will appeal to audiences who are browsing your site for products. You should invest in some high quality images of your products and think of visually engaging ways that you can showcase them. For example, online clothing retailers tend to advertise their merchandise through new and creative visual means, including:
Videos of people walking whilst wearing their clothing.
Images of merchandise from lots of different angles.
Moodboard images that showcase a whole outfit and suggested accessories.
There is so much visually engaging content that you can create to build your online store. Images of products need to be high resolution and are usually taken against plain white backgrounds, to bring focus onto the product.
Businesses that provide services can also create engaging visual content for audiences. This type of visual content usually shows happy people or animals smiling and enjoying the brand's service, offering a personable and wholesome vibe to an eCommerce site.
A full service web design agency will be able to both create engaging content and edit it into your business' website. At ProfileTree, we are able to manage every aspect of your website, from content creation to website hosting, we are experts in helping your website compete from the ground up.
Upselling features
The purpose of an eCommerce site is to sell products and services, so the website design should encourage visitors to check out more products and potentially upsell their purchasing decision. Some examples of upselling features on ecommerce sites include:
'You recently viewed' banner
'People also bought' banner
'You might also' like banner
These upselling features provide an opportunity for you to make suggestions to customers with similar or related products. Many popular eCommerce sites use this method, it's hard to think of any that don't.
ECommerce web design agency and SEO content
SEO – Search engine optimization, it's the process of getting your website to rank higher in search engine results. An eCommerce website needs to consistently embed SEO practises into its website's content in order to remain competitive and relevant within the online market.
Uncovering SEO keywords that relate to your product/service will help you understand how people are describing or referring to your product, particularly if you have an usual product or product name. It will also help you identify queries that people have surrounding your product/service, which all makes for useful and engaging website content.
Best place to build and design an eCommerce website
In order to sell products online, you need an eCommerce website, but how do you get one? Luckily, pre-existing website builders exist that allow you to use buying and selling functions for your website. They are much more user friendly than custom built websites and designing your website's content and layout is more convenient and accessible.
Although pre-existing eCommerce platforms are an easier and cheaper option, they still require a lot of effort and expertise to set up and manage. Many choose to hire eCommerce agencies that will help them get to grips with initially setting up and managing the new software.
At Profile Tree, we offer bespoke web design and development services in addition to our digital training services for our clients. We take pride in helping people to upskill themselves and their digital skills.
Some examples of the best eCommerce website platforms include:
Shopify
Shopify is one of the most popular eCommerce web design platforms, offering sleek and modern designs. Users can manage the website through a simple and intuitive CMS platform. There is also a wide range of integrations available and is a popular way to add eCommerce functionality to existing websites.
WIX
WIX is a popular platform for quickly establishing a new website. It is a user friendly platform, allowing for easy design changes for persons that lack technical web design skills. WIX's native eCommerce features are some of the most comprehensive of any website builder.
Check out this blog by WIX, for some tips on eCommerce marketing strategies.
WordPress
WordPress first began as a tool for users to draft and publish blog posts. Since then it has evolved to allow users to build and manage websites and has become the most popular free website administration platform around the world.
WordPress allows users with very little technical expertise to manage, update and add new content to a website, with a simple and intuitive user interface. It also offers the most integration options of any content management system and businesses can scale their website's functionality as their business grows.
At ProfileTree, we have designed and launched countless WordPress sites for businesses, but unlike many web design agencies, we do not block access to key features that prevent your team from administering their own website. We can pride in offering useful website management and hosting services.
WooCommerce
WooCommerce is an add on feature for WordPress websites that allows for eCommerce features to be enabled. It is a customisable, open source platform that is simple for users to install and use.
Squarespace
Squarespace is a website-building and hosting platform. It is very user-friendly, allowing users to 'drag and drop' content onto a pre-built template. The pre-built templates are useful as they space content out and provide a layout that is visually engaging and easy to consume for visitors.
ECommerce web design agency – Custom design
ECommerce web design agencies usually offer clients the option of custom-designed websites. Custom design allows brands to advertise their products free of the constructions from website builder templates. They do tend to be much more expensive though, as they require more effort, coding and editing to construct the website's appearance.
Custom web design is a popular option for business websites that need bespoke functionality, complex branding, and leading performance. With custom web design you can also maximise the speed and security of your business website.
ECommerce web design agency – responsive web design
ECommerce design agencies should definitely provide responsive web design services. This ensures that your website will work across a range of different devices – mobile, desktop or tablet. Visual elements will automatically resize to fit the user's window, eliminating the need for dedicated mobile pages, or compromising your design to suit different devices. This is particularly needed when viewing products on a small screen like a mobile.
What are eCommerce website examples?
Some websites are leading the way in eCommerce design. With embedded upselling features, sleek design and modern appeal, eCommerce sites are increasingly making for a pleasurable and engaging shopping experience.
John Lewis
John Lewis are great at updating their websites content in order to suit seasonal trends. Their current website uses neutral tones and scenic backgrounds to represent the change in season and, consequently, their updated stock. The website is designed exactly like a department store, with different sections represented by different tabs.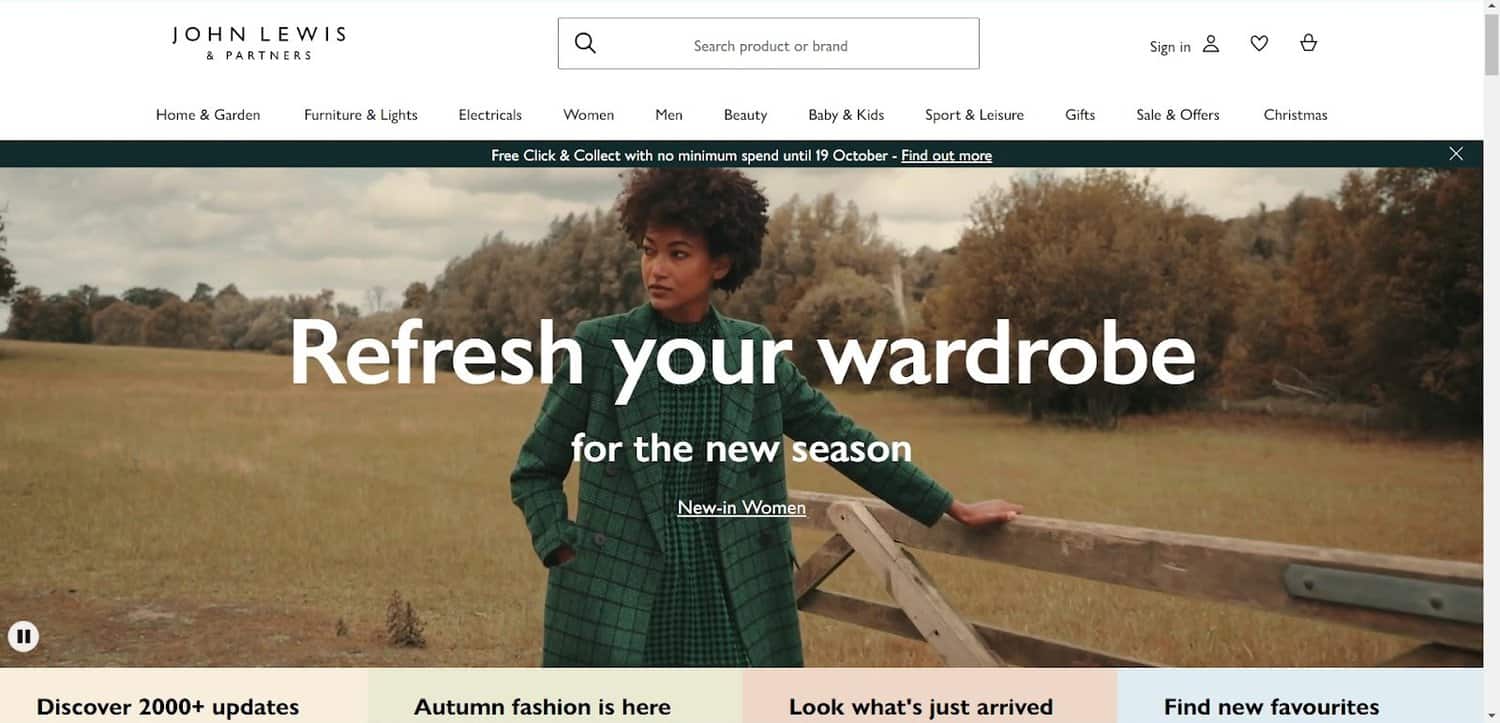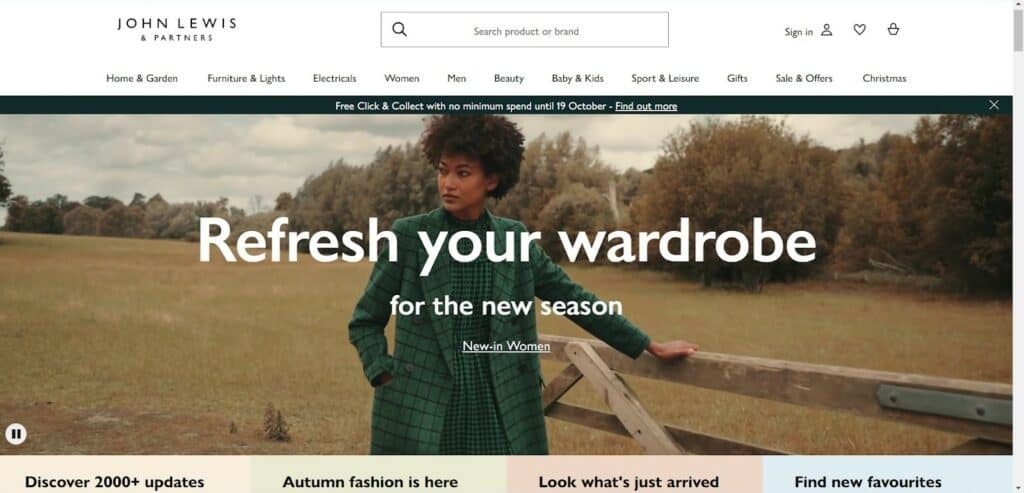 The website's layout is formatted almost like a magazine and as you scroll down, aesthetically pleasing images of homeware, clothing and furniture appear. The vibe of the John Lewis website is to sell you a lifestyle that just happens to incorporate John Lewis products.
Amazon
Although they are both dominant online retailers that provide an incredibly wide range of products, John Lewis and Amazon have very different approaches to website design. Amazon is much more product based, value driven and price centred in its website design. It doesn't really sell a lifestyle and there are no fancy photo shoots that try to represent the seasonal transition, personal tastes or general aesthetics.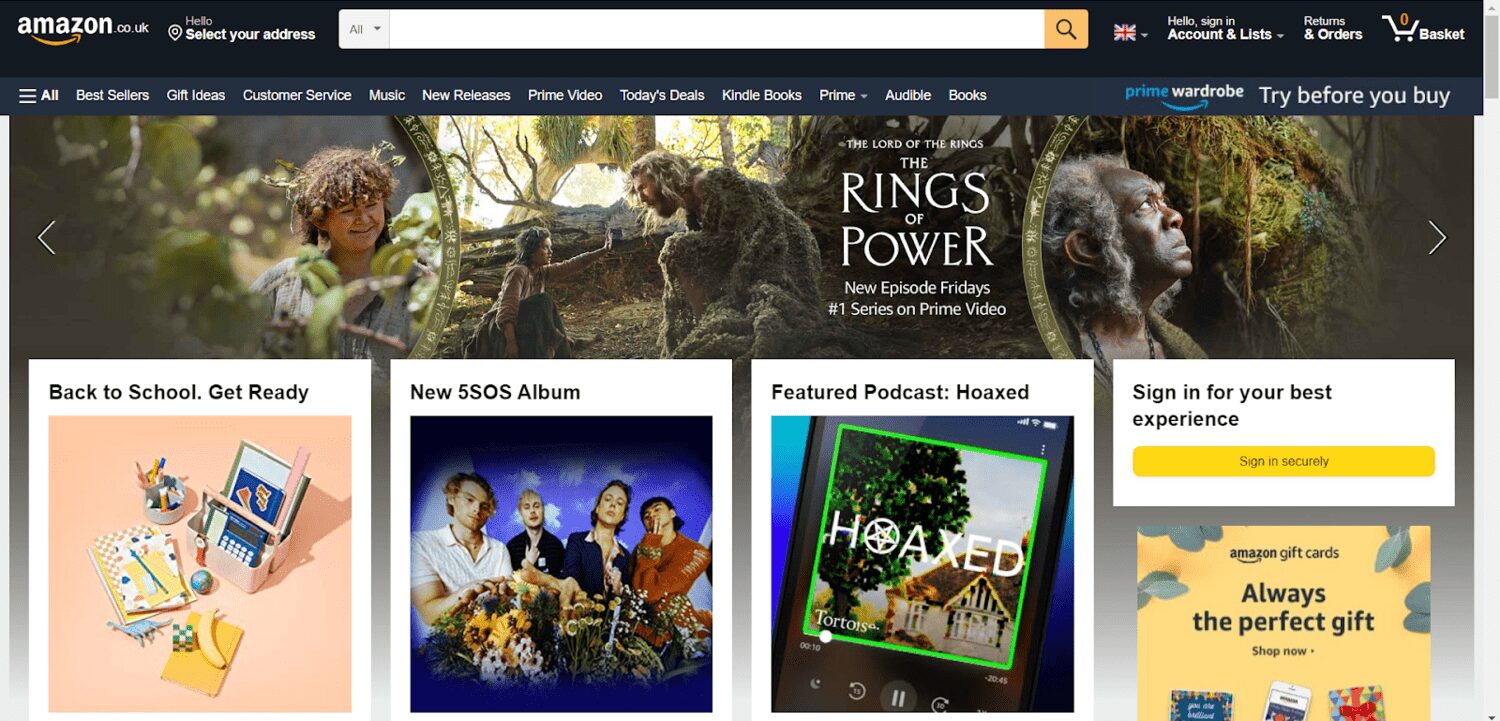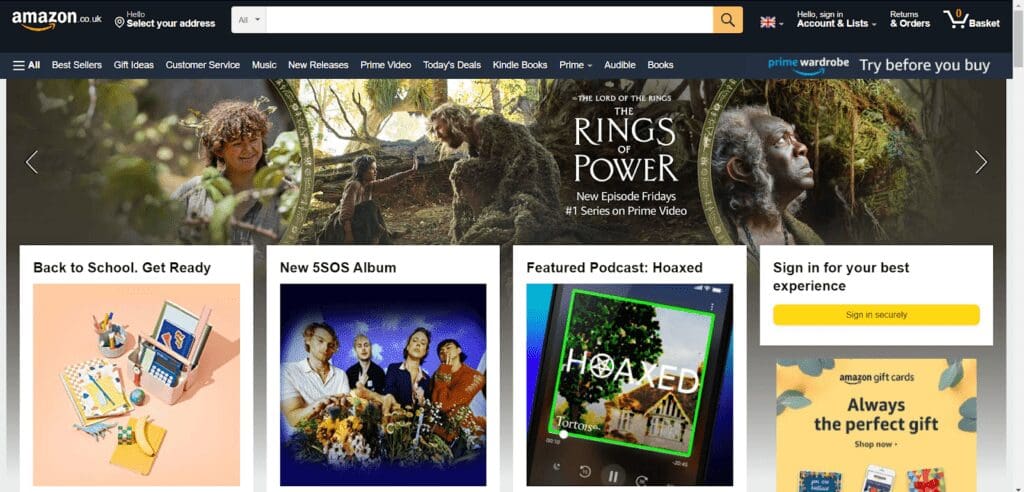 Amazon has instead opted to use a regular format with a simpler website design. Products are advertised based on the users previous searches, purchases and current product trends. Visitors to Amazon expect familiarity and this is beneficial for audiences navigation and user experience. 
Many e-commerce websites also use seasonal content for attract visitors, check out this article on Halloween Marketing.
ECommerce web design agency – ProfileTree
Whether you're a big online retailer or small business trying to carve out an online space, an eCommerce website design agency should help create a bespoke virtual store that best represents your brand and showcases your products.
An eCommerce website design agency has the knowledge and skills to increase your customer reach, increase your website's search engine rankings and convert visitors into purchasing customers.
At Profile Tree, we are proud to support eCommerce businesses with bespoke website design. We help create websites from the ground up and we offer training for clients who wish to advance their digital marketing and website design skills.
Get in touch with us today to discuss building an online selling machine for your eCommerce business.