In today's market, social media channels including Facebook, Twitter, Instagram, Tiktok and LinkedIn reign supreme. The ways in which we decide to browse, engage, and interact with our favourite brands have transformed. Online consumers now expect your social media to act as a virtual shop window, creating a forum for your customers to connect with each other. Indeed, whilst our buying decisions were previously influenced by traditional advertising methods such as television, print and radio, a revolution in technology has highlighted social media and one of the most engaging and cost-effective digital marketing channels.
Are You Looking for 'Social Media Marketing Belfast'?
ProfileTree – Expert Social Media Marketers with a Local Flavour Serving Businesses in Belfast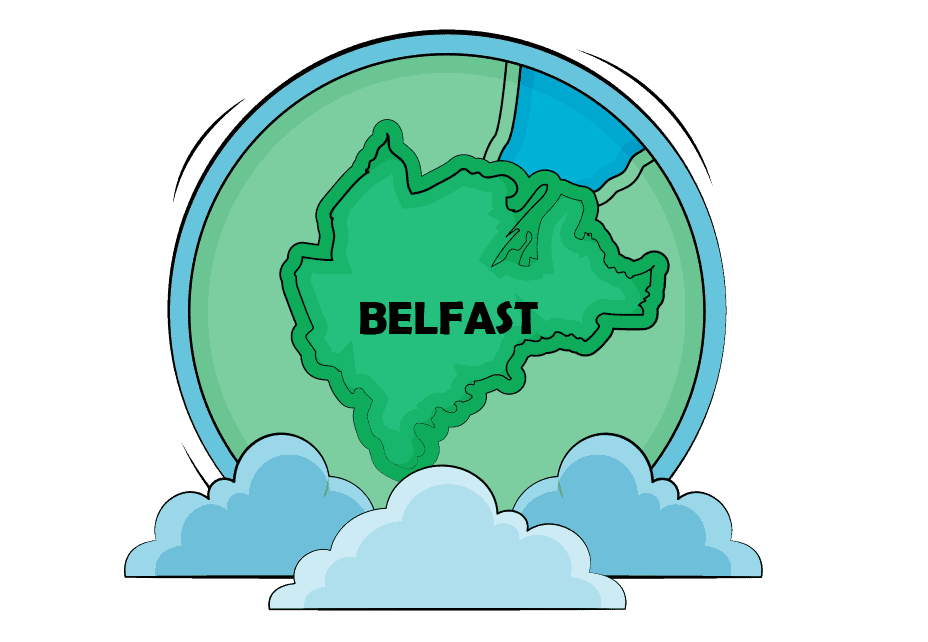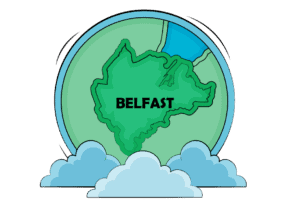 We are a self-made, family run agency based in Belfast and Monaghan. We've established ourselves in the Northern Irish market since 2010. We've grown the team, collected awards, and helped hundreds of local and international businesses with their social media presence as well as developing their websites. Whoever is managing your social media platforms should have the best understanding of your audience, and nobody understands your audience like locals who might already be your customers! That's our team here at ProfileTree.
'Social Media Marketing Near Me'
Once people reach your platform, this is your moment of truth. Are you ready with a solid story and wow-visuals that give those people a reason to stay? Not only to stay but also to have reasons to trust your story enough to purchase your product or use your service. To craft powerful, relevant stories, you need a social media agency near you – living your day-to-day struggles.
A true 'social media marketing near me' means that those who manage your social media presence understand your local market's pain points, trends, and know the ins and outs of the local community. Social media marketing is a quick and daily interaction with your audience. So, your social media agency should work side by side with your team covering moments as they happen.
Social Media Marketing Belfast: Belfast Marketing Agency
Whether your business is a Belfast-based SME or a well-established brand, we believe that social media success requires a well-organised, well-researched approach. For clients in Belfast and beyond, we begin this process by carrying out a comprehensive audit into your current social media strategy, identifying what truly engages and persuades your audience.
We devise and implement actionable social media strategies that prioritise organic growth and engagement, driving increased sales and online interaction with your brand. Depending on the nature of your business, ProfileTree can help you to not only identify the main social channels to suit your brand, but also to identify the right content for your audience – whether that be infographics, memes, GIFs or videos. We develop a content marketing strategy and create content that flaunts your brand's voice and manage the interaction and moderation of all your social media accounts.
Meaning of Social Media Marketing Belfast
Social media marketing (SMM) is any sort of promotions for a product or service done through any of the social media platforms. These include Facebook, YouTube, Instagram, WhatsApp, Twitter, Pinterest, TikTok, Snapchat, and so on. In the past, advertising and promotional material were exclusively for the big businesses who could afford it. Local businesses relied only on word-of-mouth marketing and their target customers were limited to those residing near them. E-commerce and social media marketing opened new horizons to small and medium sized businesses.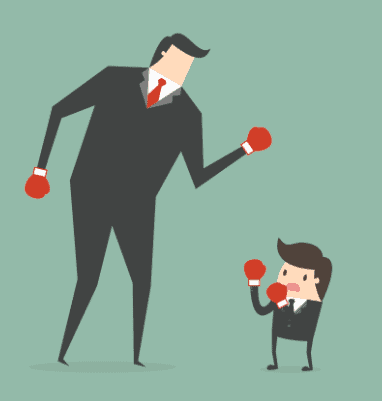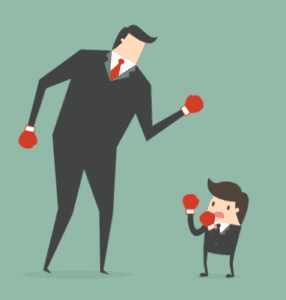 Any small or medium sized business has the chance to create a page and engage with the world. Small brands have grown their circle of potential customers through content. Although businesses with bigger budgets still have a better chance of exposure, yet because social media advertising is way cheaper than other alternatives, advertising became available to most if not all businesses on social media.
Social Media Marketing Belfast: How to Do Social Media Marketing
So, where do you start? How to start as a small business with social media marketing? There are two possible scenarios: you either have a presence on social media platforms and you want to improve it, or you want to create a new space for your brand.
Creating a New Profile on Social Media Platform
Define the nature of your business.
Find out who your target audience is and get to know their social behaviour.
Outline the type of content you wish to create and how you plan on adding value to your audience.
Define your objectives from your social media presence.
Select relevant platforms based on the nature of your business and your target audience and their online behaviour.
Create your brand's logos, visual assets, and guidelines.
Define your tone of voice.
Look at brands who run similar accounts and write down what you like or dislike about their pages.
Create a three-month content strategy with three pillar topics that you can build on; think of topics that would interest your audience and are relevant to what you do.
Experiment with different types of content; images, memes, GIFs, videos, polls, stories, reels, etc.
Keep an eye on the performance of each post to find out what works and what doesn't.
Continue to optimise and create, be consistent.
Promote posts that are already working well with your audience.
Interact and engage with your audience.
Continue to create and optimise!
Improve Your Existing Social Media Presence
Go through your reports and numbers, see if you find any important patterns.
Analyse your audience, do they match who you really target?
Does your content represent your brand's tone of voice?
Take a note of the type of content that works for you and that which doesn't.
Go through your posts to find out your publishing frequency.
Analyse your competitor's pages and record references of what you think they do well and what they don't.
Assess your visuals and compare them to your own favorite accounts from a visual point of view.
Write down all your learnings and define new objectives.
Create a three-month content strategy with three pillar topics that you can build on; think of topics that would interest your audience and are relevant to what you do.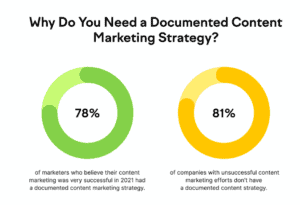 Create content in consistence with your new strategy and based on what your learnings.
Keep an eye on your performance to see if you're getting closer to achieving your KPIs.
Promote more of the posts that are already working well with your audience.
Focus on engagement, run competitions, have incentives and be interactive with your followers.
Continue to create and optimise!
If you need any help with one or more of these steps, please book a chat – for free, no obligations – with one of our team members to audit your social media platform and chat about how we can help you further.
How Do Social Media Marketing Agencies Work
Social media marketing agencies start their work by researching and analysing your industry, your competitors, and the overall market status. At ProfileTree, we also audit your existing social media platforms if you're already active on any of them. Then, we craft a brand tone of voice, plan out a social media strategy and start creating content based on the set objectives.
Content includes creative concepts, visuals and designs, videos, reels, stories, and articles. The content is published regularly, and we moderate engagement and interactions as well as report them to you. We continue to optimise our content and strategy side by side with your team as we go.
Social Media Marketing Belfast Agency
We like to take a holistic approach when it comes to digital marketing. We understand that social media marketing is only a fraction of the bigger picture. Website building and content marketing are important, too. Therefore, we practice what we preach and test our strategies and techniques on our internal brands Learning Mole, Connolly Cove Amazing Food and Drink, and Amazing Cars and Drives. We use top notch video marketing strategies to attract traffic to our YouTube channels with more than a total of 45K subscribers. We would have the pleasure to do the same for your business, too.
How Much Does Social Media Marketing Cost UK
Working with so many different businesses over the years taught us to work with different budgets and requirements. We tailor all our packages according to your needs and it doesn't matter whether the budget you have is big or small – we work with KPIs. In other words, you set the budget, we tailor a package optimised for your requirements and within the limits of your spending. We have packages starting from 500£ per month covering content, visuals, moderation, and reporting.
Social Media Marketing Belfast: Ready to Book a Free Social Media Audit?
Fill the form and send us your questions, we will be happy to answer all of them. Please do let us know if your business is registered in Belfast. Alternatively, you can book a chat with one of our team members to audit your social media platforms and find out how we can help you establish your social media marketing presence in Belfast.
More services: SEO Belfast, Digital Marketing Belfast, Digital Training Belfast