Search Engine Optimization (SEO) is important for every website because Search Engine Watch reports that up to 64% of web traffic to a website is organic (non-paid) traffic coming directly from the search engines.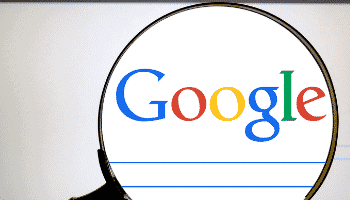 The study of web traffic showed these percentages:
64% – Organic
15% – Referral from other than social media
12% – Direct search
6%-    Paid
2% –   Social media
SEE ALSO: Top Free SEO Tools
Rankings with the Search Engines
These are the activity levels of the search engines for all global searches reported by Smart Insights. You want them to be able to easily find your website and rank it as high as possible on the Search Engine Response Page (SERP).
Percentage of global searches:
68% – Google
13% – Bing
9% –   Baidu (Chinese)
8% –   Yahoo
0.3% – Ask
0.1% – AOL
1.5% – All others (including Lycos at a mere 0.04%)
Clearly, Google dominates all others with Bing being very far behind in second place. Certain things can be done to improve SEO for each search engine; however most of the things done for SEO work equally well on all search engines.
There are over 6.5 billion searches made each day globally on all the search engines combined.
Here are the numbers of daily searches:
4.5 billion –  Google
900 million – Bing
600 million – Baidu
530 million – Yahoo
130 million – All others (Ask, AOL, Lycos, and others)
Desktop versus Mobile Searches
Mobile searching (60%) has overtaken searches made from a desktop computer (40%). This means it is important that a website is optimized for SEO and display on any mobile device.
The click-through rates are the highest for the top three positions on the SERP.
For desktop computers the click-through rates for brands are:
Position on SERP #1 – 46%
Position on SERP #2 – 12%
Position on SERP #3 –   5%
For desktop computers the click-through rates for non-brands are:
Position on SERP #1 – 25%
Position on SERP #2 – 13%
Position on SERP #3 –   9%
For mobile devices the click-through rates for brands are:
Position on SERP #1 – 47%
Position on SERP #2 – 11%
Position on SERP #3 –   6%
For mobile devices the click-through rates for non-brands are:
Position on SERP #1 – 27%
Position on SERP #2 – 18%
Position on SERP #3 –  14%
SEO Tools
The first thing on the checklist is to get the SEO tools you need, which are:
Keywords
After you choose the keywords and phrases that you want to target by using the tools above, then you want to optimize your SEO to drive web traffic to your website when someone searches using those keywords.
Here are the things to do with keywords:
Put primary keywords in the page URL such as https:www.mysite.com/keyword.html replace "keyword" with your primary keyword.
Put primary keywords in the title tag of your web page.
Put primary keywords in the meta tag of your web page. Check to make sure the meta description does not exceed 160 characters with spaces.
Use the primary keywords in the H1 Heading Title tag on the web page. Use an H1 heading at the top of the web page and then use H2 headings that include different keywords for subheadings of the sections, and H3 headings that include different keywords for the subheadings of the paragraphs.
Use keywords as naturally as possible in the text. Do not keyword stuff or have too high of a keyword density because this will lower your web page's rankings.
Content
Search engines love rich, high-quality content. Each web page on the website should be at least 100 words or text, preferably 500, and if the web page is an article 1,500 words or more.
Here are the things to do with content:
Make sure all images used have a description of the image as an ALT tag.
Name all images files what they actually are such as eiffeltower.jpg, not ef45.jpg.
Use multiple synonyms for your keywords in your content.
Include internal links. These are embedded links using anchor text in the content that links to another web page on your site. Do not use "click here" for links. Instead, use a word or phrase within the text that describes what the link leads to.
Links
Use internal links from one web page on the website to other relevant pages on the same website. Link to other websites that are high-quality and ask other webmasters to backlink to your website. Having high-quality content attracts backlinks from others.
Here are the things to do to increase links:
Offer articles for free to be published on other websites that contain links back to your website.
Do guest blogging on related websites.
Post comments on blogs, forums, and on social media and include your link was permitted. DO NOT SPAM. Make sure your comment is relevant to the subject matter where you make a post.
Answer questions posted on a public forum such as Amazon Askville, Quora, Stack Overflow, Wiki Answers, and Yahoo Answers. Although Amazon Askville was shut down on October 25th 2013.
Use social media such as Facebook and Twitter to create links to your website. Ask others on social media to link to your website.
Use absolute URLs in your web page code such as https://www.yourwebsite.com/aboutus.html instead of relative ones like …/aboutus.html.
Sign up for social media and register your organization, company, brand, and product/service names with major social networks and directories. You will get a URL that looks something like this http://www.facebook.com/yourname. You can do this on Facebook, Twitter, Yelp, Youtube, Linkedin, Google+, WordPress, Tumblr, Pinterest, Hulu, Technorati, About.Me, Posterous, Profile.Typepad, Squidoo, Stumbleupon. Etsy. En.Gravatar, Scribd, Livejournal, Hubpages, Flickr, Photobucket and as many others as you can find.
Fast Website Speed on Any Device Anytime
Web pages that load slowly are penalized by the search engines and visitors will be annoyed and click away to something else. Websites need to be designed to work with all types of browsers and display properly on any type of device.
Here are the things to do for faster website speed and proper display:
Check the display using all the last three versions of all popular web browsers. Correct any problems.
Check the display speed using Google PageSpeed Tools and ResponsiveTest.net. For slow pages, reduce the file sizes of any images or media on the web page. Break up web pages that are too large into more web pages. Use less javascript programming code because it has a tendency to slow web page loading.
Check the display on mobile devices. Make sure the web page is optimized for display on all types of mobile devices.
Help the Search Engine Robots
The search engines are constantly crawling the web with robot programs. Many websites are now using ReCaptcha that gives a visitor a challenge by asking, "Are you a robot?" This helps prevent denial of services attacks but also blocks the search engine robots from reviewing the website. There is a trade-off here that you must consider.
Here are the things to do to help the search engine robots:
Use ReCaptcha sparingly on a few web pages, such as just the home page, or not at all. Create a secret home page for the search engine robots that allows them to bypass the ReCaptcha challenge.
Create an XML sitemap and submit it to Google and Bing using XML-Sitemaps.com or the WordPress Plugin for XML Sitemaps.
Create a Robots.txt file and submit it to Google and Bing.
Put the Google and Bing site ownership identifier, which they give you, into the programming code of your home page (or secret home page) to make sure the search engines can find and review your website.
Summary
Good SEO for a website is an incremental process that does not have to be done all at once. The more things you complete on this checklist, the better. There are professional services to help with the grunt work if you do not want to do it yourself. SEO is also an ongoing process that changes over time. One recent very strong trend is localization. This means your keywords would have a local factor in them. For example, you would not use the keyword insurance. Instead, you would use the keyword phrase with the word insurance mixed with your location, such as "insurance in Your Town."
Once you get started on SEO and you see your website climb up in ranking on the SERP of the search engines it gets really exciting and it is very worthwhile.