Hiring a copywriter may help your business get ahead of the pack. Here are the ways that hiring a copywriter can help your business, how to know if you need a copywriter, and how to find the right writer for your needs.
Copywriters are writers that write many different types of content for marketing purposes. They write web page content, blog posts, online ads, commercial scripts, promotional emails, and other promotional or sales copy.
However, hiring a copywriter isn't as simple as it sounds. For one thing, there are many people out there who call themselves copywriters. For another, many small businesses don't have much of an idea of how much they should be paying.
With that in mind, today we're going to cover everything you need to know about copywriting. Let's start with the most basic question of all.
Do You Need to Hire a Copywriter?
The first question you should ask yourself is whether or not you need a copywriter. If you would like to increase your sales, the answer is a resounding yes. No copywriter can guarantee you a specific amount of sales increase.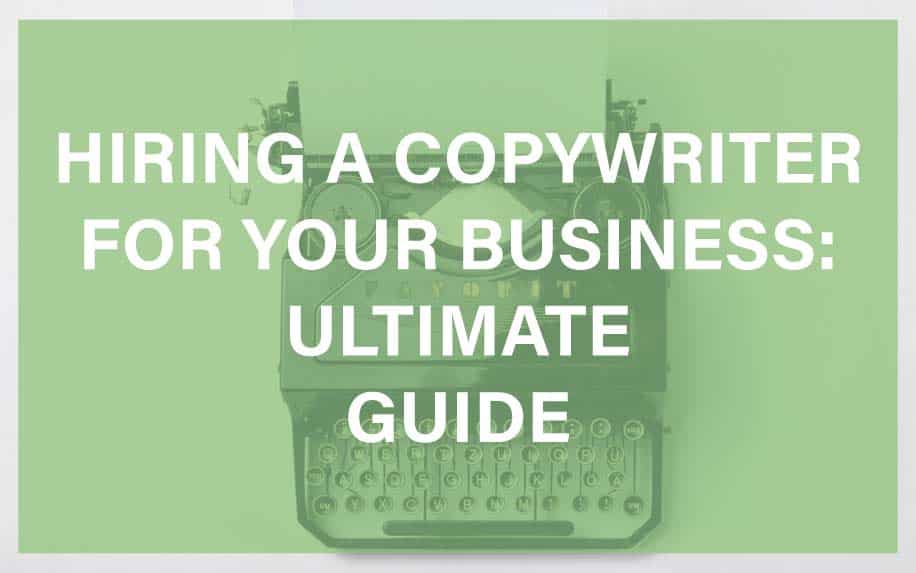 However, a good copywriter will certainly increase your sales. Here are some specific signs that your business can benefit from hiring a copywriter.
The first is that you are unsure about your current content. Regardless of whether or not its emails or blog posts, if you are second-guessing your content marketing you probably need a copywriter.
The next sign is that your website isn't generating enough traffic. If your website is generating traffic that is converting to low numbers of leads or sales, you can definitely benefit from a copywriter.
Blog posts can help people find your business and get them interested in your products or services. If your blog is neglected or you don't have one, then you can benefit from a copywriter.
Social media is another way to reach potential customers. If you don't have the knowledge or time to maintain a social media presence, you need a copywriter with experience of social media.
Unsuccessful email campaigns are another sign that it's time to hire a copywriter. Your emails should be generating clicks and leads. If they aren't, your business isn't growing to its full potential.
Types of Copywriting
There are several different types of copywriting. Some copywriters specialize in one type of copy and others work with several different types of copy. For example, some people only work on landing page copywriting.
Advertising copy includes taglines, headlines, and the copy you find on posters and billboards. Any type of sales or a promotional copy can also be considered an advertising copy. This can include sales emails, telemarketing scripts, and promotional blog posts.
Many times advertising copy, website copywriting, and SEO copy overlap.
Copywriting for publication is a copy that is written for offline publication. This content can be for books, newspapers, or pamphlets.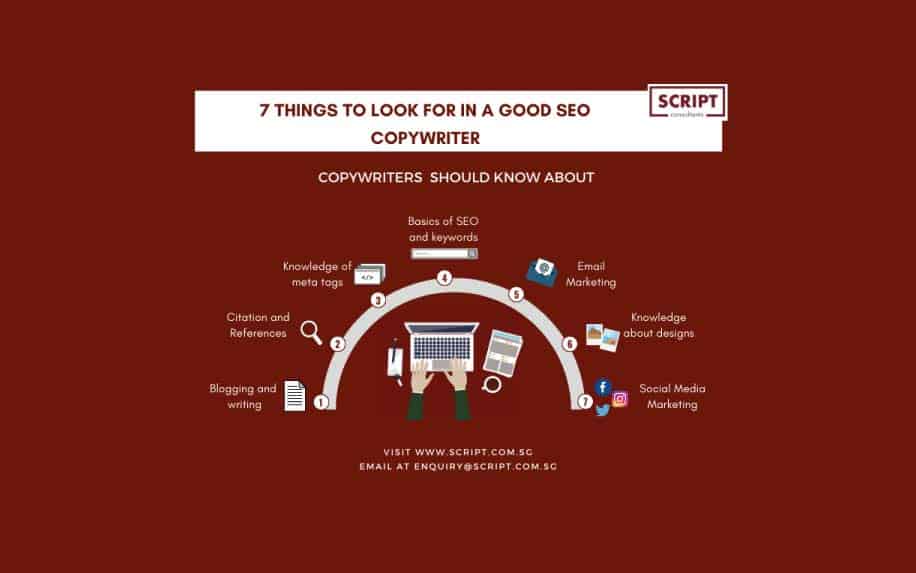 Website copywriting involves writing copy for web pages. This includes blog posts and website landing pages. Website copywriters are generally skilled at website design as well as SEO.
SEO copywriters need to be compelling and engaging just like other types of copy, but it also needs to be optimized for search engines. Copy that is optimized for search engines is more likely to bring customers to your website via search engines like Google and Yahoo.
Other copywriters specialise in a specific industry or niche. This often allows writers to gain extensive experience of their industry, making it quicker and easier for them to write effective content.
Benefits of Hiring a Copywriter
One of the most tangible and important benefits of copywriters is their ability to increase your sales.
A good copywriter will be able to write compelling and effective content that will help your business grow and increase your sales. There are other benefits to hiring copywriters as well:
Saving Time
You have many responsibilities and demands on your time. Hiring a copywriter means that you can spend your time doing the things that you need to do to keep your business running.
When considering the initial cost of hiring a copywriter, you should ask yourself how much your time is worth. It's likely that you'll find your time is more valuable than the money that you will spend on a copywriter.
For example, many businesses nowadays want to start a blog. However, this takes a long time, especially if you're not used to writing large volumes of content at pace. Copywriters tend to work much quicker than non-specialists.
Special Skills
Copywriters have the unique skills required to write engaging copy. Writing effective copy requires talent as well as knowledge.
Chances are you don't have the time to give yourself a crash course in writing the type of copy that you need. Even if you do, practice makes perfect. Professional copywriters have the experience to give you a copy that you need to grow your business.
Creating a Brand
Your brand is the most valuable part of your business. It's your reputation in the business world, and it is instantly recognizable if you do it right. Building a brand also helps to build customer loyalty, and it makes your product or service more memorable.
It's a misconception that copywriting is just about writing copy. Copywriters can help you create your brand as well. First, they can help you identify the specific personality for your brand.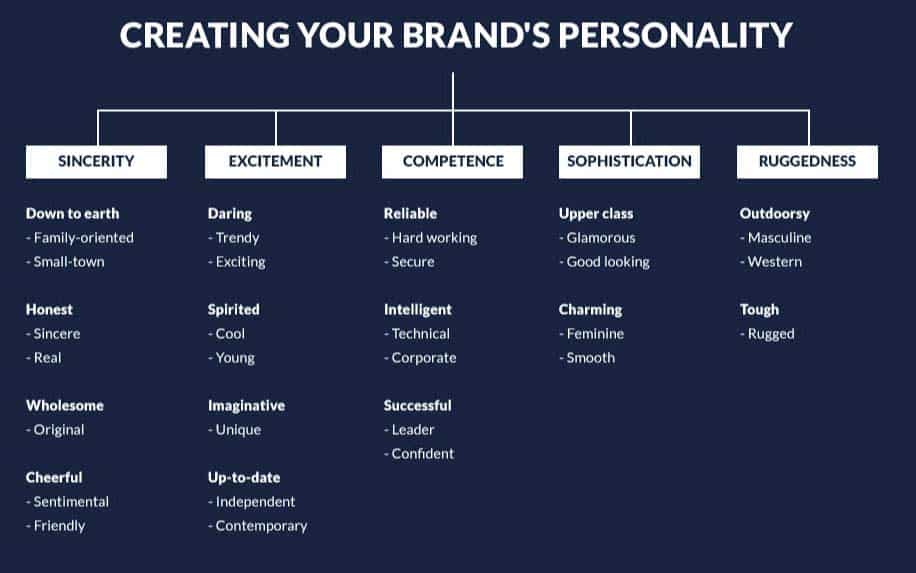 For example, when you think of Mountain Dew, you think of adventurous people that aren't afraid to try new things. This is Mountain Dew's brand personality.
Brand personality has more to do with purchasing decisions than you might think because we tend to purchase products with brand personalities that match our own or that we would like to emulate.
Proper branding can give you an edge over the competition by driving consumers to choose your brand over competitors.
Once you've established your brand personality, your copywriter can create content that helps to flesh out your brand and make it memorable.
Building a brand is a complex process, and every piece of content from your website to promotional emails should reflect the brand that you are trying to create.
Fresh Perspective
No one loves your business as much as you do. However, it's important to get a fresh perspective when it comes to your business.
The web loves new content, and a new outlook can show potential customers benefits that they may not have considered. Copywriters will talk to you about your business, and they will be able to view the benefits you can provide from the customers perspective.
Timing
The web loves consistency just as it does fresh content. Particularly for blogs, it's important to publish content on a set schedule. This allows your readers to know what to expect, and it gives you a higher ranking with search engines.
Experienced copywriters will be able to suggest a schedule for posting blog posts and sending emails, but more importantly, they will be able to deliver these items to you on a reliable schedule.
Choosing a Copywriter
Choosing a copywriter is an important process. When you begin looking for a copywriter, you'll want to begin by asking yourself some questions. Do you need a full-time in-house copywriter or a freelance copywriter?
What types of content do you need? What type of qualifications or experience would you like your copywriter to have? Now you have a basic idea of the copywriter you are looking for.
Now it's time to begin interviewing candidates. You'll want to find a copywriter that you converse well with. Be sure that they are a good listener and seem interested in what your business does.
You'll need to keep in touch with them throughout your professional relationship, so it's important that you get along well on a professional level.
You will want to request some samples of the type of content that you are looking for. This will show their skills as a writer and let you know if their writing style is what you are looking for. Reliability is another important factor to consider.
Asking for and checking references is a good way to check the overall quality of their work, satisfaction of past clients, and their reliability.
Hiring a copywriter can bring many benefits to your business. It can free up your time, increase your sales, and help you build your brand.
Writer's Experience and Talent
If the writer is not established or if there is uncertainty about whether a potential writer can deliver the results you want, ask them to write a test assignment and pay them for this first test.
It is very important to pay them because professional writers usually will not work on "spec," unless you happen to be a major publication. The reason for this is because this is how the fraudsters get content without paying for it.
Give the writer a chance to make as many revisions as necessary; however, pay them for the attempt, even if not satisfactory. It is unfair to do otherwise.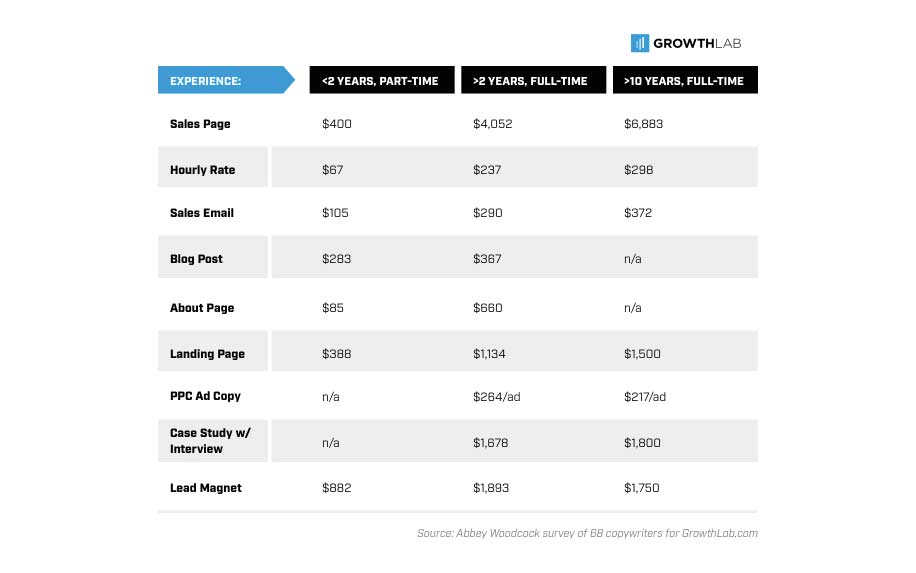 Writing Assignment Requirements
This is the most important consideration that affects whether or not you get the results you want. There are two methods. One is to let the writer decide about the content following basic parameters. The other is to have the writer follow very detailed instructions.
Basic Assignments
Some assignments are generic and do not need to have detailed requirements. The content created is the writer's choice and the requirements may be as simple as:
General subject matter,
Word count,
Deadline.
A typical example of this is a standard 500-word blog post and the guidelines given to the writer are to match the existing style of the blog, and then write a post about something related to the subject that has not already been covered by the blog.
Detailed Assignments
Other assignments need to meet very specific requirements.
There are very detailed instructions for these assignments, which may even be a template that shows the exact layout of the assignment, the headings and subheadings, and the word count requirements for each section.
Some of the detailed instructions that are helpful to writers include:
Spelling: Designate American or British English spelling.
Keyword Usage: Do not use keywords awkwardly in grammatically incorrect sentences. Do not keyword stuff!
In-Text Citations: The use of in-text citations is a must. Either hyperlink part of the text directly to the source or add the link after the relevant section.
Formatting Tip: Keep lengthy paragraphs to a minimum. Create bullet points wherever possible. Use subheadings to break up the text.
Word Count: Minimum words -1,200. Maximum words – 1,500.
Also, a creative brief helps guide a writer such as this example:
Audience Type: Knowledge Seekers
Comprehension Level: Newbies to Professionals
Target Demographic: Adults 18 to 60
Audience Description: Companies looking for advice or information on digital media, digital marketing, and search engine optimization.
Objective: Inform and Educate
Style Elements: Authoritative, Conversational, Descriptive, Instructional, Light, No Fluff, Objective, Professional, Simple, Witty/Sharp
Formatting: Hyperlinks, Bullet Points,
Quotes, Subheads: Yes
Things to Avoid: Religion, Politics,
Keyword stuffing, Awkward use of keywords, Personal opinions or ethical convictions, First-person speech
If you want extremely specific results, then prepare a template, which is an outline of the assignment to guide the writer in great detail and give the writer a list of guidelines to follow.
Payment Rates
Professional freelance writers earn from 0.01€ to 0.05€ per word or more. The average is about 0.02€ per word. Some writers from developing nations will work for as little as 0.001€ per word; however, the results are terrible.
The English used is not the same as a native speaker from the U.K. There will be many spelling and grammatical mistakes. Making use of this content without editing it is a huge mistake.
This poor quality content requires severe editing by a native English speaker to correct all the problems, which will cost as much as having a professional writer do the job in the first place.
Do you go into a fast-food restaurant and always buy the cheapest thing on the menu? Probably not.
So do not be afraid to pay writers a decent rate. Most writers earn less per hour than if they worked in a fast food place. They write because they love doing it. If you find a really good writer, pay them more so they will continue to produce high-quality results for you.
Hiring a Copywriter for Your Business
If you follow the tips in this best practices guide on how to hire writers, you will be pleased with the results.
There are plenty of talented writers working on freelance projects. Investing in high-quality content for your website, blog, marketing materials, or a promotional effort is a very beneficial strategy for any organisation.
We have an experienced team of copywriters, specialising in a wide range of disciplines. If you need any help with your copywriting efforts, contact ProfileTree today.