The following WhatsApp Business Features can alter the way you communicate online with clients or consumers for good. About 300 million people use WhatsApp every day. This staggering number has inspired the company to work on a Business API, WhatsApp Business, to nourish and cultivate relationships between small companies and consumers.

The app works its magic by providing special, market-oriented options that each business needs. WhatsApp Business features away or automated messages, quick replies by saving templates for frequently asked questions, data analysis, easy filtering, labelling and more. This API has quickly become a must for start-ups and small companies' online presence. In this guide, we will discuss how using these features can be both time-convenient and cost-efficient.

We'll get to the bottom of how this app can improve consumer relationships and increase sales, just by applying the correct methods and using smart, creative messages. In addition, we explore the differences between WhatsApp Messenger and WhatsApp Business features. Whereas the latter has an independent logo, chat identification option, greeting messages, labelling, short links and click-to-chat options, real-time customer support, and easier reach and search.

Lastly, this guide assists readers in understanding the advantages of using WhatsApp Business, the anticipation coming with the app release and what devices to use. All the common questions and speculations around this app are discussed thoroughly in this blog piece.
What Is WhatsApp Business?
WhatsApp business is the latest addition to the renowned company. The app, as its name explains, is dedicated solely to facilitating communication between businesses (B2B) or between businesses and consumers (B2C). The free-to-download app has the best interests of small to medium business owners at heart. It offers advanced, easy, secure and reliable communication tools that not only support customer relations but also enable companies or users to analyse and monitor their performance.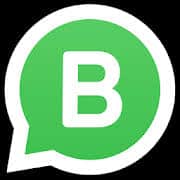 According to the company: "WhatsApp Business enables you to have a business presence on WhatsApp, communicate more efficiently with your customers, and help you grow your business". With every single update, WhatsApp cultivates better features and user experiences. One of these perks is the ability to install standard WhatsApp Messenger and WhatsApp Business on the same phone, but registered with different numbers.

In a statement, the company said: "WhatsApp Business is built on top of WhatsApp Messenger and includes all the features that you rely on, such as the ability to send multimedia, free or data-charged calls, international messaging, group chat, offline messages, and much more."

One might wonder why the company went on full-board to monetise WhatsApp in spite of its big success among other social media apps. WhatsApp Business was created with the vision to help business owners maintain positive relationships between consumers and businesses by arranging a formal, secure setting to conduct their conversations. With this separate space, businesses are able to interact more efficiently with their consumers and also target audiences to cater for their needs and preferences more easily.
How Did WhatsApp Business Features Become a Hit?
As per WhatsApp blog in late 2018, the company stated:

"We are building new tools to help people and businesses communicate with each other. Since we launched the WhatsApp Business app people have told us that it's quicker and easier to chat with a business than making a call or sending an e-mail.Today we are expanding our support for businesses that need more powerful tools to communicate with their customers."

The beauty of this app is that it maintains an informal messaging platform feel but with professional conversations and advanced features that facilitate ordering, inquiring, and more. Therefore, users won't feel estranged by talking to a business account. Think of it this way: if there's a business app that could ease communication between consumers and vendors or small companies, this is it. WhatsApp Business is a flourishing community of businesses and current or prospective clients. It helps users identify spam accounts as well as determine high-rated users that people praise and deal with.

It's not like the app is starting from scratch, with reliance on the mother app, WhatsApp, being used by millions of users worldwide. There's better potential that your business will grow exponentially from being visible on WhatsApp Business alone. Bright Spark advises: "Use the WhatsApp Status feature to post updates that vanish after 24 hours, mimicking Snapchat and Instagram Stories. There are already 450 million people using WhatsApp Status which is more than are active on Snapchat."
Before Downloading the App
There are some tips to follow before downloading WhatsApp Business. It's also worth noting that some changes cannot be reversed when deciding not to use the Business API. Take for instance:

If you're a user of WhatsApp Messenger, you'll have the option to transfer the chat history to WhatsApp Business.
Once you've down the transfer, you cannot reverse it. This is why it's recommended to manually back up the conversations before transferring them.
As we will discuss in the upcoming sections, users get to utilise their two accounts on the same device, under one condition each account has its unique number.
After that, new users are recommended to set up the environment:

"At its core, the WhatsApp Business API Client is based on Docker. Requirements depend on your load and situation. The WhatsApp Business API Client will run on any Internet-connected machine that runs Docker. For instance, simple testing can be done on a laptop."

Next, setting webhooks:

"You can also set up Webhooks so you can process incoming messages from people who respond to you on WhatsApp. These Webhooks process incoming text, location, media such as pictures and documents, and the status of the messages you've sent. We've prepared a code sample so that you can test this with a couple of clicks. If the Webhook URL is not set, then callbacks will be dropped. Callbacks are an important channel to deliver, both timely notifications as well as out-of-band errors, and it is thus highly recommended to configure the Webhook URL endpoint."
What Can WhatsApp Business Do?
Here's a statement from Whatsapp, the company said: "In January of last year we launched the WhatsApp Business app, and now there are more than five million businesses using it to support customers, grow their businesses and serve their communities all over the world. We're excited that we've helped millions of businesses grow. For example, in India, Bengaluru-based eyewear brand, Glassic, has told us that 30 per cent of its new sales are generated through WhatsApp Business," WhatsApp Blog.

Since the app was specifically designed to accommodate what a small business would need, it couldn't just be about instant messaging. In addition to the standard WhatsApp features, the app also includes:

Creating a business profile: WhatsApp Business enables users to create their own business profiles to gather all important information for the clients in one place. Kind of similar to a business page on Facebook. Including data such as the website, location, and contact info.
Having business messaging tools: WhatsApp Business allows users to be more responsive to their customers. You can adapt it to send away messages to indicate the availability hours or state if the business managers are on vacation.
Supporting landline and fixed numbers: Using this app offers business owners the luxury of signing up with a landline or a fixed phone number. All that has to be done is verify the number by selecting the "Call me" option to receive a call with the code.
As instructed by Facebook for Developers: "Every WhatsApp account is a phone number. The phone number that you intend to use with WhatsApp must be clean, that is, with no previous registration or affiliation with WhatsApp."

WhatsApp accepts three types of phone numbers:

Landlines: Probably the easiest to use as long as the developer can pick-up a phone call when doing the setup.
Cellphones: Can be used as long as the number has not been used for WhatsApp in the last 6 months.
1-800 or toll-free numbers: Possible as long as the phone number is capable of receiving SMS or voice calls directly. You will not be able to use numbers that are behind IVR. (If you have a phone number already registered using a manual code before, it will continue to work normally)
Running WhatsApp Messenger and WhatsApp Business
The app grants this feature, just as each account has a separate number.

Using WhatsApp Web: business owners and managers can easily respond to their consumers via the web extension. This guarantees flexibility at any time and from any computer device. "With WhatsApp on the web and desktop, you can seamlessly sync all of your chats to your computer so that you can chat on whatever device is most convenient for you. Download the desktop app or visit web.whatsapp.com to get started," the company stated.
Not compensating on the regular features: WhatsApp Business doesn't cut back on the options that made the app instantly popular, such as multimedia messages, free or charged calls, international messaging, group chats, offline messages, etc.
Securing all calls and conversations with end-to-end encryption: Security is applied by default on the app. All audio, video or text messages are secured; meaning that the only person who can read or listen to them is the two parties alone. "WhatsApp cares deeply about your privacy and security. Every message and call is secured by end-to-end encryption so that no one, not even WhatsApp, can read or listen to your conversations. In the coming weeks, you will be able to download and see the limited data that we collect. This feature will be rolling out to all users around the world on the newest version of the app," according to the company statement in April 2019.
Easing file transfers: With WhatsApp Business, parties can feasibly send PDFs, documents, slideshows, etc, without having to use a separate app. They can send documents up to 100 MB.
Collecting data: As explained by First Post, "WhatsApp Business offers messaging statistics, a feature that provides business owners with simple metrics about the number of messages that were sent, delivered and read so that they can tweak the content of quick replies or their strategy of contacting their customers. A small, but useful feature indeed."
WhatsApp business offers three kinds of monitoring and alerting, too. According to the company, these are:

Instance monitoring, where users set up a dashboard to monitor their clients.
Monitoring notifications, when detecting changes in monitoring.
Monitoring alerts, following up specific instructions and actions to be taken.
Adding up to these new features which will be discussed thoroughly in this guide:

Filtering of chat lists. Finding chats easily based on their labels.
Additions made to WhatsApp Web: users now can see label indicators and filter them either by unread messages or groups. Broadcast lists are not yet supportive on the web app.
Sharing short links is now possible. Instead of sending over super long links that make the conversation look ugly.
What's Special About WhatsApp Business Features: In a Nutshell
"The Business Profile feature is giving businesses a formal presence on WhatsApp, messaging features like greeting messages, quick replies and away messages save time and provide useful information to customers efficiently, and the ability to label chats and contacts keeps businesses organised." – Mitu Singh, Product Manager, WhatsApp.

It offers smart solutions for users, such as quick replying. Quick replies allow users to save and reuse any messages as to have a stock of messages or a standard answer to frequently asked questions they receive. "When a person asks a question, press the forward slash key (/), and you will see all the quick replies for you to pick one and save yourself from typing the same responses repeatedly. This feature isn't present in regular WhatsApp," as retrieved from Guiding Tech.
Setting up a Business Profile
As priorly mentioned, this facilitates the process of finding all the information a consumer needs in one place. To edit the information of the business profile:

Open the app then tap "Settings" then "Business settings" then "Profile".
Tap on "Edit" on the top-right corner.
Tap on any field to update it then save.
Automated messages are definitely an added value when it comes to online businesses. Agreeing with Feeling Stream: "This new approach makes sure that customers get immediate help for their problem without losing a personal touch, which is often why they do business with a certain company in the first place. Since this technology helps make the service process more effective as well as save time, it leads to both happier clients and happier service agents."

It's constantly developing to suit business needs.WhatsApp is not settling for small businesses and online shops. They are also working on new tools for large-scale companies, airlines, and banks for instance. WhatsApp Business moves with a clear goal to facilitate communication between businesses and who matters most to them. Lastly, developers are looking into ways to allow the app to become a go-to solution for customer service support.
Saved Templates are Life Savers
"You can set up Message Templates that are standard messages you may want to send to your customers. The benefits of Message Templates versus plain text messages are many and will continue to grow," the company advises.

"To highlight just one, when sending a message to a contact for the first time, WhatsApp displays buttons to mark the conversation as spam or block the number. With Message Templates, we know already that the template is a valid one, so these buttons won't show if your business is verified, allowing for better user experience," they added.
What is the Difference Between WhatsApp and Whatsapp Business?
This debate has been ongoing for more than two years before the latter app was launched. According to TechCrunch, "When Facebook acquired WhatsApp for $19 billion in 2014, the companies said they wouldn't put ads in WhatsApp because it would degrade the experience. But it also ditched its $1 annual subscription fee, leaving few monetization options beyond charging businesses for tools. The introduction of display ads and sponsored messages to Facebook Messenger may indicate a relaxation of WhatsApp's stance against ads."

However, this relaxing period didn't last long. WhatsApp's mighty monthly user base of 1.3 billion people has inspired the company to work for an extension that serves the business sector that could utilise WhatsApp.Therefore, WhatsApp Business came to life. A totally separate application that assists start-ups and small businesses with communicating with prospective and current consumers. At first, that was the aim. With a launch that took the world by storm and quickly became among the most popular downloads on Google Play. WhatsApp, then, became available for IOS devices.
How WhatsApp Business Features are Different
Here are a few standouts of WhatsApp Business as illustrated by Guiding Tech.

Having an independent logo: WhatsApp Business features a different logo that helps users and downloaders separate between it and Standard Messenger. Where in the Business app's logo, the character 'B' replaces the phone symbol inside the chat bubble.
Identifying chats: Whenever you'll send a message, WhatsApp will notify the receiver that it is from a business account. This alert will be displayed inside the chat, just like the security changes alert. The company clearly states that: "If a user contacts an enterprise, the enterprise can respond with any type of message in the next 24 hours. This type of message is free. But if the enterprise is contacting a user before the user sends a message or after more than 24 hours have passed, the enterprise can only send a message template. This is a paid notification."
Sending out greeting messages: Users can easily schedule the app to send out automated greeting messages to new or inactive consumers. This custom messaging feature, as minor as it may seem, can do wonders to any business. It helps retain the target audiences' attention, it could act like a small, unharmful, window for advertising a new promotion, or product or even a time-limited offer.
Labelling chats and sending messages accordingly: The app can feasibly segregate between chats. For instance, new purchasers, pending orders, etc. WhatsApp Business users can, too, colour-code each chat and send messages accordingly. The labelling feature is both time-saving and smart. It also enables users to find chats more quickly.
Using shorter links or click-to-chat buttons: "Ads that click to WhatsApp on Facebook include a button to open a WhatsApp conversation. When a person clicks on the call-to-action button, a WhatsApp message thread with the business will open with a pre-populated, customisable message that invites them to initiate a conversation," according to Facebook Business. Chats on WhatsApp traditionally work by saving the number first and then starting the conversation. With the Business app, each account has a short link. I.e., users don't have to save the number and can start the conversation immediately. According to the company's blog: " [this] feature allows you to begin a chat with someone without having their phone number saved in your phone's address book. As long as you know this person's phone number, you can create a link that will allow you to start a chat with them. By clicking the link, a chat with the person automatically opens. Click to Chat works on both your phone and WhatsApp Web."
Real-time support: Business accounts may offer real-time assistance on WhatsApp to attend to FAQs or complaints. Consumer communication and support will be discussed comprehensively in the next section.
Extra reach: The company stated that companies would have to pay to send certain messages. So as not to overcrowd people's chats and target the wrong segments. All messages sent on WhatsApp will remain end-to-end encrypted to maintain utmost security. Users can easily block and report inappropriate or uncalled-for messages. In an answer to an FAQ, the company reassures: "Messages that can be delivered with WhatsApp will have a very high delivery rate. However, there are many reasons why a message may not be delivered. You will have access to the exact status of a message by monitoring your callbacks. This is different from sending messages with SMS, for example, where you do not have access to the final delivered status and resending the message may indeed produce a different outcome." They also added, "Messages may remain undelivered because a user's phone is out of service, or battery, or they have lost it and are getting a new one and have disabled their SIM. It is possible there are errors in the business client's ability to connect to the network."
There are also various similarities between standard Whatsapp and Whatsapp Business Features:

Web access: One app per browser. Users can access both apps via the web. However, they can only use one account at a time. To work simultaneously from the business line while keeping the personal conversations option, you can use several browsers at the same time.
User interface: same feel. The identity of WhatsApp is similar in both apps. Perhaps it's because the Business version was designed to complement the standard messenger.
How Can I Use WhatsApp for Business?
Aside from the business app, users and marketing specialists all around the world have suggested ways to implement WhatsApp in business. Here are the five most creative ways business owners can do so:
Using WhatsApp for Internal Communication
Taking advantage of the fast-growing popularity of the app and the fact that a huge number of people use it on a daily basis enables businesses to check, test, and take notes from employees. WhatsApp conversations can be used as an easily accessible archive for all participants.

When it comes to planning a certain event or sharing updates, WhatsApp Messenger is a much more convenient tool to reach people efficiently. It's a whole lot easier than e-mailing.

Two main advantages to using the app for internal team communication is that it's accessible via phone, tablets or web. Plus, everyone is probably checking out the app anyway. No need to notify participants to check their WhatsApp Messenger whenever something is shared on a group conversation.

Using WhatsApp for Customer Communication
The fact that users would rather respond or react to a sales follow-up via text not call is not surprising. Texts are more convenient, and flexible and they give the users a chance to feel in control, rather than being chased down by a strange number.

In addition to that, using informal texts transmit a cool, casual vibe that customers appreciate. It can also entice them to engage more and even re-purchase from the same business. Another good point, as briefly stated in this guide, WhatsApp is a great tool to cultivate good relationships with the consumer. It's great for announcing offers, sending seasonal greetings or more.
Using WhatsApp for Customer Support
Depending on the type of business, WhatsApp could constitute an efficient customer help tool. Just like business-to-consumer (B2C) communication via the app, purchasers or clients prefer to send out complaints of inquiries via texts rather than calling a help centre or raising a ticket. However, if someone's running a company with high traffic of consumer requests, perhaps WhatsApp is not the best option to go.
Using WhatsApp for Marketing Purposes
How much do people use WhatsApp on a daily basis? Venture a guess? Prepare for some numbers: As retrieved from Business of Apps, "In August 2018, it was reported (by Apptopia), that between May and July 2018, collectively we spent over 85 billion hours using WhatsApp – vastly eclipsing the 31 billion hours spent on Facebook.

In total, that is the equivalent of each human being on the planet spending roughly 11.5 hours using WhatsApp over this period." These constantly increasing figures represent a massive opportunity for business owners who are looking for creative methods for promoting their products, services or ideas.

It goes without saying that just because consumers are active, it doesn't mean they get harassed with promotional messages. It's vital that companies use their messaging campaigns wisely, preferably with their existing list of consumers instead of fetching for new ones.

According to Hootsuite, "While WhatsApp isn't as feature-rich as Facebook Messenger for marketing, it is moving in that direction. Marketers who create campaigns that work with—not against—WhatsApp's unique characteristics will have an advantage. The lack of advertising and corporate presence on WhatsApp means that early adopters can really stand out—if you do it right."

Getting Creative with WhatsApp Messenger
A lot of businesses specialising in different services are relying on WhatsApp as a core element in their work. Which goes further to show how the messenger can be a versatile and effective method to implement into any company's scope. Inspired by real-life examples, here is how some companies are benefiting from WhatsApp.

Used as a platform for booking services.
Facilitating food ordering, and placing the orders instantly via texts.
Providing quick medical consultations from doctors instead of placing calls. Order medicines with a photo of the prescription rather than paying a visit to the pharmacy.
Assisting in government services, assigning a dedicated helpline, and receiving complaints and suggestions.
WhatsApp Business Features, Terms and Conditions
In April 2019, WhatsApp has updated its terms of service and privacy policy for users in the European Union, as part of the company's relentless work to maintain secure and safe messaging. In the statement, they shared: "Our goal is simply to explain how we use and protect the limited information we have about you."

The update will highlight the following points:

WhatsApp has established an entity within the European Union to provide your services there and to meet the new high standards of transparency for how we protect the privacy of our users.
The app is not currently sharing account information to improve your product and ads experience on Facebook.
As we have said in the past, we want to work closely with other Facebook companies in the future and we will keep you updated as we develop our plans.
When we receive reports of a bad actor sending unwanted messages – like SPAM or abusive content – on either WhatsApp or Facebook, we share information and can take action including blocking them across both services.
They've shared more safety tips on their website.
How Anticipated Was WhatsApp Business?
Just as WhatsApp has dramatically improved the messaging experience. The same pressure was applied to WhatsApp Business to alter the conventional communication methods between companies and customers.So when the app was actually launched, as accessible and free as it is, it primarily targeted small businesses and online services. However, the company is constantly working to include medium and large-scale businesses as users. "We will bring more businesses onto WhatsApp over a period of time. To do so, we will work directly with a few hundred businesses and a select number of companies that specialize in managing customer communications." This vision has already been implemented thanks to the latest WhatsApp Business features and progressive updates.

Seconding UCToday, "With WhatsApp Business, companies can finally raise the bar for customer communication, by offering them a point of access. Since younger generations now expect brands to deliver instantaneous, tech-savvy, and highly personalised experiences, it's easy to see why WhatsApp Business has immediately gained so much popularity."
What Device Do You Need to Use WhatsApp Business?
When it was first launched, WhatsApp Business features were only available on Android devices. Now, Android and iOS operating phones can install WhatsApp Business. According to the company, Android holds the majority of mobile users worldwide. Therefore, it has been given priority. Today, the app is also available on the web which makes it a lot easier to access it from anywhere.

One year on and WhatsApp Business continues to flaunt its assistive features such as Business Profile for sharing information, descriptions, work times, addresses and useful links. Plus, messaging tools: quick responses, automated messages, shortcuts, and greeting messages.
The Pros of Having WhatsApp Business Features
The perks of using WhatsApp Business are numerous. Here's how they can develop any small company's performance according to Super Saas.

Can strengthen relationships with consumers: It's easier and more casual to contact interested customers via texts. WhatsApp business substitutes the need for SMS since people are already hooked up on WhatsApp and use it on a daily basis.
Enables you to manage conversations across devices: After becoming available on the web as well as mobiles, it became more feasible to manage messages and file sharing from different devices. Both apps can be operated from the same phone, they just require different numbers. As for the web extension, it allows one account per browser.
The most cost-effective tool: The app is completely free to download. Moreover, it allows you to connect with current consumers without any additional costs.
Allows safer communication: All the chats in WhatsApp Business are supported with end-to-end encryption. Meaning that no one can read the conversation except for the parties themselves. Not even WhatsApp. According to the company, each message has a security lock. "…only the recipient and you have the special key needed to unlock and read them. For added protection, every message you send has its own unique lock and key. All of this happens automatically: no need to turn on settings or set up special secret chats to secure your messages."
Become easy to find: The app enables live sharing of location. While the business profile indicates everything a consumer would want to find about the business; links, phone numbers, working hours, etc.
Using the app to share offers and promotions: No one likes spam marketing which is why an account status is perfect for sharing time-limited offers, or new product launchings. Aside from their status, businesses can also share specific messages with their filtered consumers. As to only target those who would be interested in the messages without having to sound too pushy.
Improving customer service and support: Through the app, consumers can reach out to the business at any time with their inquiries and complaints. This also works the other way around. Companies can communicate with their consumers to share promotions, updates on shipments and deliveries, etc.
Enabling team collaboration: WhatsApp Business automatically saves messages and data and even generates statistics as the work progresses. It's extremely easy to use, so no worries about some team members who are not tech savvies. The API is basically like WhatsApp but more developed. It also facilitates file sharing and minimises room for mistakes.
Final Thoughts on WhatsApp Business Features & Usage
Understanding the nuts and bolts of WhatsApp Business is relatively easy. As demonstrated, the API has quickly become an essential tool in the market as it is already relying on the solid audience of WhatsApp Messenger.

Note the instructions advised by the company in their blog and refer back to the FAQs section with any inquiry you might have. The section is extremely detailed and it is constantly updated with more common questions and complaints.Any digital marketer would confirm how convenient and cost-effective this one-year-old API is. It offers smart solutions for start-ups, small-to-medium companies and now even large-scale corporations.

WhatsApp Business features a set of progressive options that make any sales team or small business owner's life a lot easier. Users swear by how setting up a business profile, adjusting instant responses, using saved templates, activating monitoring and altering services have saved them time and money.The new API, WhatsApp Business, was designed to suit businesses' need with their various fields and specialities. World-renowned brands such as BMW started using them to facilitate online communication with consumers.

Small-scale businesses around the globe, too, have reported their enthusiasm with how effective the app has been and reflected how it showed considerable increases in their conversion and sales drives. From food ordering services in India and North America to government services, medical inquiries, and diverse books and concierge services, WhatsApp Business features have proved to be unparalleled and crucial to the improvement of these businesses or services.
The world is still waiting on more updates and additions to the business-friendly app. With more options and specifications tailored not only for small businesses but even entertainment giants as Netflix. If you require more help or advice on whatsapp business featues, or additional digital marketing support such as copywriting, digital training or web development – do reach out to our team.