This question is frequently asked and the answer is quite interesting; which strategy is considered product marketing?
Let's face it, in marketing, many strategies are available, and if you're unsure what strategy you should choose, it is very easy to get confused.
Today we will learn about the power of product marketing and how it can help your bottom line and enhance the performance and success of your products.
To begin, let's looks at a few examples…
It's hard to talk about product marketing without mentioning the Mac vs. PC marketing campaign where a PC is depicted as a traditional but outdated office worker who faces severe competition with a brilliant young employee.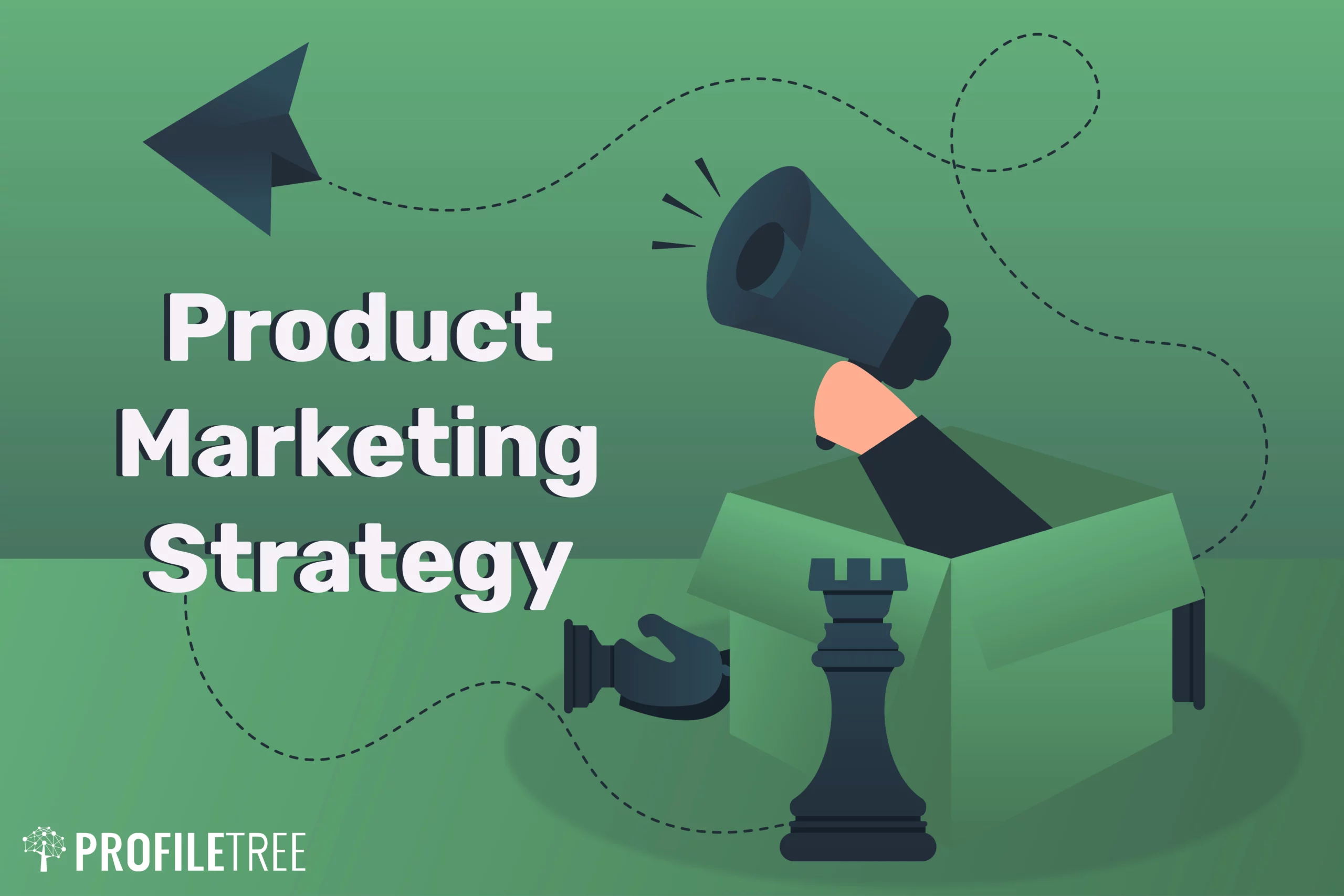 Apple wanted to announce its iThings packages (which include iTunes, iMusic, iStore, iMovie, and iPhoto). It was a brilliant award-winning campaign reflecting how to conduct product marketing. (They differentiated themselves from competitors with a highly customised device focusing on the creative personal experience for its users.)
Want to know more about product marketing? Hubspot nailed it when mentioning this case study as an example of product marketing. 
During the 1950s, Volkswagen produced the VW bus which remains an iconic vehicle for the company. It combined a remarkable appearance with top-notch features.
The best part? Volkswagen recently announced that they plan to redesign their timeless model VW Bus with electric charging, advanced features, and sleek and modern styling.
The final look has the same eye-catching and funny design. In addition, the bodywork complements the original "hippie" spirit the company was once known for.
Not just that, the company released a TV ad for the bus that matches how this car is minimalist, clever and on-brand. How? It debuted the new bus with The Sound of Silence playing in the background to indicate that the new electric bus is super quiet.
The ad ends with a short message "Introducing a new era of electric driving!"
The idea touches on the fact that Volkswagen contributes to society's interest in electric and eco-friendly vehicles. And it's just a start of a new era for the bus.
Both ads left viewers amazed.
So, who works on this kind of marketing? Who actually creates the ideas for video production in marketing?
Who helps create content that inspires consumers about updated and impressive products like Apple phones, iPads or even the Volkswagen bus? Who encourages consumers to pay for these offerings and why do we feel compelled or even identify with a product?
Two words are enough to answer these questions: Product marketers.
What is Product Marketing?
Product marketing is the process of offering a product to the market, promoting it, and finding the best way to sell to a customer.
Additionally, it's a way to tie product development and increase product awareness on the market.
It includes market research, product development, branding, pricing, and distribution.
Product marketing is an essential part of any business. It also entails creating a product that meets your customers' needs and then getting it into their hands. A successful product marketing strategy will take into account the competition, your target market, and your unique selling proposition.
Your product marketing strategy should be designed to reach your target market and convince them to buy your product. To do this, you need to understand what motivates your target market, use the strategic positioning and what they are searching for in a product. You also need to create a strong branding strategy to make your product stand out from the competition.
In other words, product marketing involves understanding the target audience for a specific product and enhancing messaging to boost revenue and market demand for the product.
The product-driven strategy operates among various teams: marketing, product, sales, and customer support; this highly-oriented marketing will enhance your product and ensure it meets the expectations of other marketed groups.
But what makes product marketing unique? How does it differ from conventional marketing, go-to-marketing strategy, or product management? Let's break it down and unpack the differences.  
Which Strategy is Considered Product Marketing? Product Marketing vs Other Marketing Strategies
If you Google "which strategy is considered product marketing?" Google will tell you: product strategy is the process of bringing a product to the market, which it's true. Even our concept revolves around this definition. However, there is something missing in putting an inclusive phrase to answer this question.
At first glance, this definition advocates for a simple and one-dimensional direction— a product going to the market. However, in real life, product marketing also affects the creation and design of the product itself by getting inspired and taking insights from the market back to the team.
That's how product marketing is different from other strategies. It's more strategic, whereas conventional marketing is an all-in-one plan.
For example, marketing strategy is all-encompassing, while product marketing is considered just a component of conventional marketing.
Consequently, conventional marketing is focused on wider topics under the category of marketing, such as content marketing, lead generation, SEO, email marketing and anything relating to owning and converting new leads and customers.
For more illustration, it's about promoting your company and brand as a whole, which includes the products sold.
Indeed, if you look at the seven Ps of marketing, you'll spot product marketing, one of the most important aspects of any business marketing efforts.
That said, product marketing is focused on driving demand for and optimising a product making it more appealing among existing customers.
It's more focused on the steps people take to buy your product. As a result, product marketers can build campaigns to push this work upward.
Also, it comes to prioritising the strategic process of product development and positioning its features as the perfect solution to solve your target audience's problems.
It's a collaboration that comes from a businesses' marketing, product, and sales teams working together.
Pro tip: When conducting a product marketing strategy, make sure there is a constant on-brand message behind every company's product content.
Okay, but why is product marketing not just marketing?
That is a good question, and you might think of how it even happens that one little word, such as a "product", changes the marketing category!
In this scope, you need to understand that in product marketing improvements are required constantly. That's what allows your brand to stand out and keeps your product maintained competitively— and that's what Michael Shipper, a previous Product Marketing Manager at Google, has advised us.
So, to answer your question, "which strategy is considered product marketing?"
It might be one of the most frequently asked questions on this subject, and the answer is none!
Product marketing is a standalone plan, and it's about understating a specific product's audience. No… not your general audience. In this step, we need to dig deeper and narrow our perspectives about our audience to develop that product's positioning and message.
That's why optimum product marketing covers the launch and execution side of a product along with the marketing strategy for this product.
What is the Difference Between Product Marketing and Product Management?
Now you can say that marketing is incredibly dynamic and presents a more general view of the company's initiative to increase sales or traffic.
Within the conventional strategy and approach, marketing campaigns always promote the brand as a whole.
So, we have narrowed down the scope and made it more specific for product marketing. As a result, it's closely linked with customer support and sales reps.
However, only the customer will have the upper hand and judge whether or not you have a great product.
So what about product management? As we know, the product management team deals with product development, which is the same as the product marketing team— so what is the difference?
Indeed, a fine line exists between them— you might not even notice it. But you can tell that product management focuses more on product engineering, while product marketing efforts are more directed toward customers. Product management focuses on creating a great product while product marketing focuses on showcasing this great product.
Product management is the main deliverable to the product as a package overlooking the product growth. They act as a guide to an entire development process to provide regular advice to designers and engineers.
However, it's pretty simple to explain that product marketing is a more customer-centric process putting the audience in its scope. That's why product marketers always ensure that the company, or at least a marketing team, understands customer needs.
Product marketers also create a unique launch plan for every product and keep their eyes on KPIs and external metrics to define its value.
Why is a Product Marketing Strategy Important?
Let's imagine how much your company spent time, effort and money to develop a product. The entire company is well-suited to the big launching day. And after days of working, discussing, and consulting, it arrives, and your product goes live…
They find themselves waiting hours and hours, then days, then weeks but nobody buys their product!
Everyone gets panicked, and no one will take responsibility for the failed product launch; whose fault was it?
Well, let's find out what happened. If you organised a party and wouldn't send any invitations to your family and friends, would you be surprised that you celebrated alone and no one showed up on your door?
Absolutely not!
That's exactly what happened with the product in this case. The whole product seems perfect, but it didn't reach the target audience it was designed for. Thus, there was no interest in purchasing it. You can't expect people to buy your product if they do not know about it.
That's why product marketing is essential. It acts as the product messenger. Without having one, you are relying on chance.
And you don't want to risk success.
To understand its importance, here are the main benefits, goals, and reasons why you should consider product marketing:
Implementing a product marketing plan will help your target audience see the value of having this specific product and how it can impact their lives.
Your product will only reach its target market if you develop a product marketing outline which explains how your customers gravitate to a product.
You will have a roadmap for your customer research.
You will be able to determine; What are your offerings? Who is your target audience? How to reach your target customers? What is the price of your product? How do you want to position this product in your potential customer's minds?
You can create your specific go-to-market strategy, which will be great for strategizing marketing activities.
Product marketing enables you to understand your future customers and accommodate their expectations.
It allows you to quickly validate if there is a need to promote a new product and determine product-market fit.
Now, you can define and effectively target your buyer persona, knowing the exact needs of the target market. That will help you invent a product to suit their needs better.
If you're in a hurry, product marketing is a sample marketing plan for creating a new product.
It's a brilliant way to gather your marketing, sales, product, and customer support teams. You will ensure that all your market efforts are on the same page, making your product features abundantly clear for both customers and your employees. It's mutually beneficial. It guarantees better communication and better understanding in building the product.
It will help you increase the cash flow of your company. A product marketing strategy will help you boost revenue and improve sales. You can ask these questions to ensure that your product will make a hit in the market and achieve success among customers; Is this product good enough for today's market? Is this product good enough for today's customers? How is this product different from similar competitors?
You will learn more about your competitors by implementing the right products and marketing tactics because when you market your product, you can compare your strategy and watch the results of those competitors.
You will uncover the features and benefits of your competitor. Also, you will be able to figure out the best of their offerings that make a statement within the market. A product marketing strategy will give you a hint of what ideas your competitors haven't explored yet.
Position your product appropriately in the market because you will learn how to build your product, tone, and brand image to be consistent and evoke the positive feelings intended for your audience.
In short, product marketing is a critical part of any marketing strategy. Your product can never achieve its maximum potential against its competitors.
If you put a well-tuned marketing plan for your new product on the roadmap, you will have a specific strategy which will give everyone something to work towards.
And that brings us to…
How to Start a Product Marketing Strategy?
1. Define your product. What are its features and benefits? What problem does this product solve for your audience?
2. Research your target market. Who are your potential customers? Where do they hang out offline and online?
3. Develop a messaging strategy. What value can you offer your target market? How will you position your product in the marketplace?
*To do so, you can brainstorm your brand positioning by considering these questions: Is this product suitable for the market at this moment? How is this product different from other competitors? Do you have any products you've sold in the past that you couldn't market again? Why? Is there a way to differentiate this offer from your competitor's offerings?
4. Create content that educates and entertains. Quality content will help you attract attention and build trust with potential customers, from blog posts to infographics to video tutorials.
5. Amplify your reach with paid advertising. By targeting your ideal customer with relevant ads, you can significantly increase the reach of your product marketing strategy.
6. Investigate the competition landscape. Then you can use this research to your advantage by creating a product that works for you.
How Can Profiletree Help You?
With the rise of customer-centric marketing, both B2B and B2C companies started optimising this approach to develop its product and it is now considered a significant asset.
There is no wonder that product marketing has become increasingly important.
However, it can be difficult to learn what product marketing really is. It can be hard to navigate the world of marketing on your own, especially when trying to juggle other responsibilities in your business.
That's how Profiletree can help you:
We will work together to:
Explore your product's role and help position yourself as the perfect option for your customer.
Establish advertising and the overall go-to-marketing strategy for your offering before launching a product or service.
Build a strategy that aligns with the product, marketing, sales, and customer persona, offering a consulting service if you need help to support your clients at any stage.
Explain your product lifecycle and offer a plan at every phase to manage your marketing initiatives effectively and efficiently.
Design your product and buyer profile to focus on your needs before jumping to the next step in the process.
Improve your website to enhance your customer journey by updating your SEO strategy and making sure your online identity is more appealing and accessible.
Add an instant message feature to your marketing campaign to see real-time conversations with potential customers.
Use the right tools to promote your customer sales.
All of these things will help you to elevate your product marketing strategy, and build a brand that will stand out.
Ready to achieve better scalability, profitability and efficiency with your product? Contact us now!