What better way is there to promote your menu than through restaurant video marketing?
Sure, you can post photos and descriptions. But a photo will never be able to capture the ooey gooey-ness of cheese or the crunch of fresh vegetables the way that video does.
A large portion of social media and content marketing today revolves around impactful, attention grabbing videos. A quick 30 second video has the power to capture the attention of your audience, leave their mouth watering, and entice them to book a reservation at your restaurant.
In this blog, we're going to cover some ideas for great video content, and a few tips to help you get started.
What Is Video Marketing?
Video marketing is a strategy that focuses on providing engaging video content to your audience.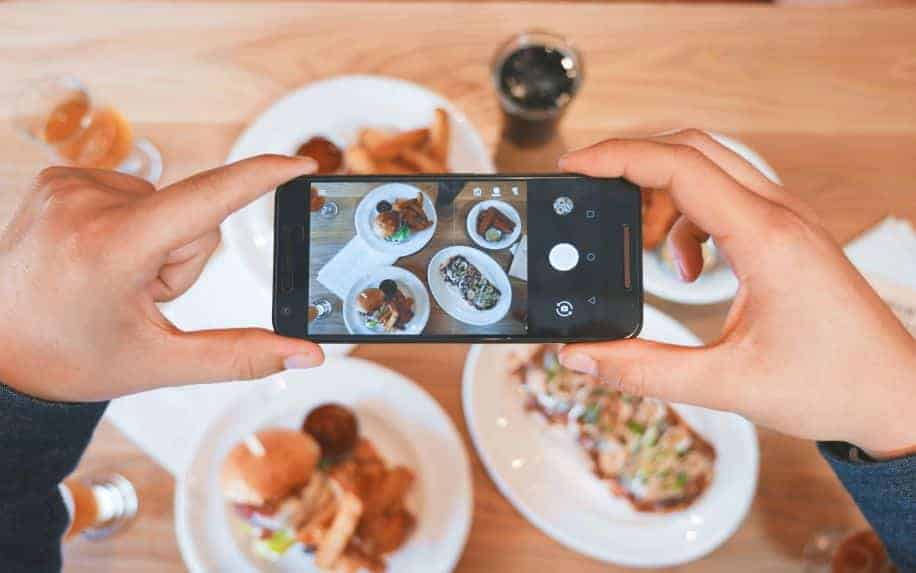 Video content can be posted on your website or YouTube channel as well as to social media profiles, where it is becoming increasingly popular. Video marketing can help promote a product or service, increase brand awareness, or build a community with your audience.
Benefits of Restaurant Video Marketing
Restaurant Video marketing has many benefits that are much more difficult to achieve with other strategies.
Videos are known to generate more reach on social media than photos or text posts. This is because videos are shared more often by users.
You can effectively tell your story through video content. Taking your audience through your kitchen or restaurant, interviewing your staff, or telling the story of when your restaurant was founded are great ways to tell your story.
Let your audience get to know you and your staff, and create a friendly atmosphere around your restaurant.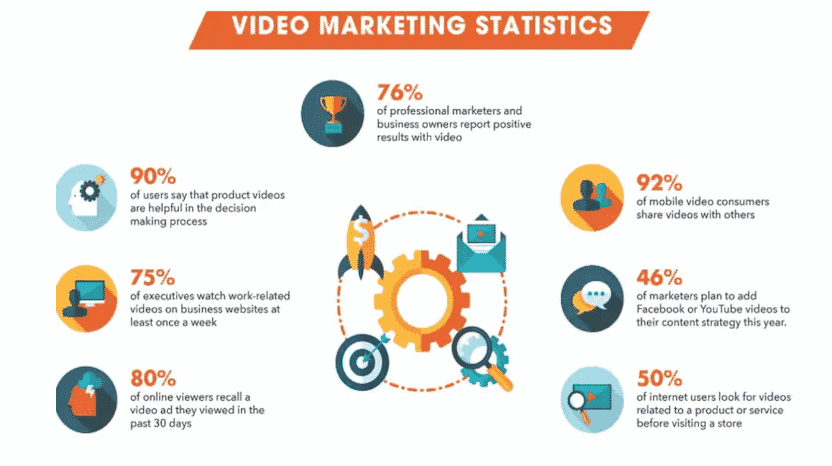 5 Restaurant Video Marketing Ideas
Now that we've covered what video marketing is and its benefits, we're going to give you some inspiration to create your own.
There's many different ways to capture your audience's attention with your video content. Here's 5 ideas to get you started:
1. Introduce Your Staff
Specifically, it is a great idea to feature your chef. They are the one who is to thank for the delicious food that comes out of your kitchen.
If you make a video about your chef, try to hit on these three questions:
What is their favourite dish on the menu? Why?
How did they become passionate about cooking?
What is the best part about being a chef?
By telling your chef's story, you create a sense of familiarity with your audience. They get to see the passion and heart that goes into your food and feel good ordering it.
2. Share Cooking Tips and Recipes
By providing helpful cooking tips and easy recipes for your audience to try in their own kitchen, you can create engaging, interactive restaurant video marketing.
Some cooking tips you could share with your audience are how to make certain knife cuts or use different utensils. Learning from a chef is exciting for home cooks and makes for very sharable content.
These videos help you to target awareness level customers. These customers are people who may like your restaurant but don't know about it. Providing videos on recipes and tips is a good way to target this audience because if they are interested in recreating your recipes, they will probably enjoy dining at your restaurant.
Although sharing your restaurant's recipes may not be a great idea, you can share some seasonal or simple recipes with your audience. Do a quick twist on an old classic, or teach them how to make a cocktail you serve.
This adds interactivity to your video content and can even lead to user-generated content.
To encourage user-generated content, ask your audience to try the recipes at home and share some photos or videos on social media. When they tag you in their posts, share them on your story or feed. This will create a community between you and your audience.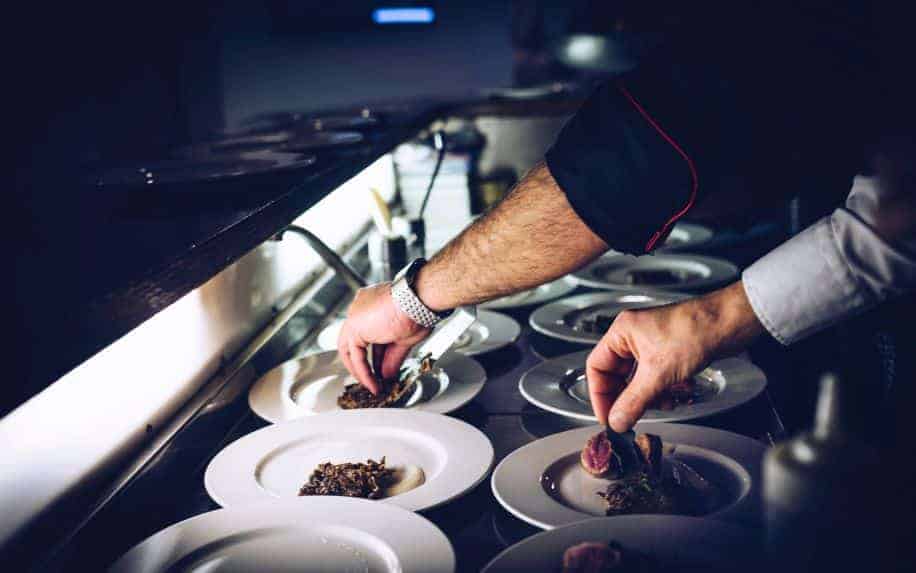 3. Give Viewers a Behind the Scenes Look
Everyone loves the idea of seeing something exclusive or backstage.
Give customers this unique experience by following the chef as he prepares dishes, or how your front of house staff prepare the tables before opening the restaurant for the day. Giving these behind the scenes looks will build more trust with your audience.
Behind the scenes videos are great for targeting consideration level customers. Different from awareness level customers, this is people who know about your restaurant, but need a push or information to make them actually visit.
By giving them a virtual tour, you can entice them to give your restaurant a try if they haven't yet.
4. Stay Local, and Be Proud of It
Your local customer base is important. So cater to them and show them why they should choose your restaurant. Typically, local customers are the most loyal, making them the best target audience for repeat business.
Make sure you geotag your videos on social media and cater to your local market.
Another great way to show pride for your city is to use local suppliers! Consumers value knowing that the food they're served is locally grown and responsibly sourced.
Next time you visit your supplier, a farmers' market, or a local farm, take your camera! Show your audience that you care about getting quality ingredients to make your dishes great.
By conducting interviews, hosting showcases, filming meet the maker videos, and many other content ideas, you can provide added value to your suppliers and build relationships with them. This is great for audience aggregation between you and your local connections.
5. Highlight Your Menu
Who doesn't love food videos! Entice your audience with videos of new dishes, old classics, customer favourites, or seasonal specials.
Using video content to put the spotlight on your dishes will make your audience feel as if they're at the table about to take a bite. These promo videos are sure to make viewers crave your food.
When you shoot video of your menu, make sure the dishes are fresh with steam still rising from the plate. Take some action shots doing a cheese pull with a pizza slice or sprinkling some herbs on top for a dramatic effect.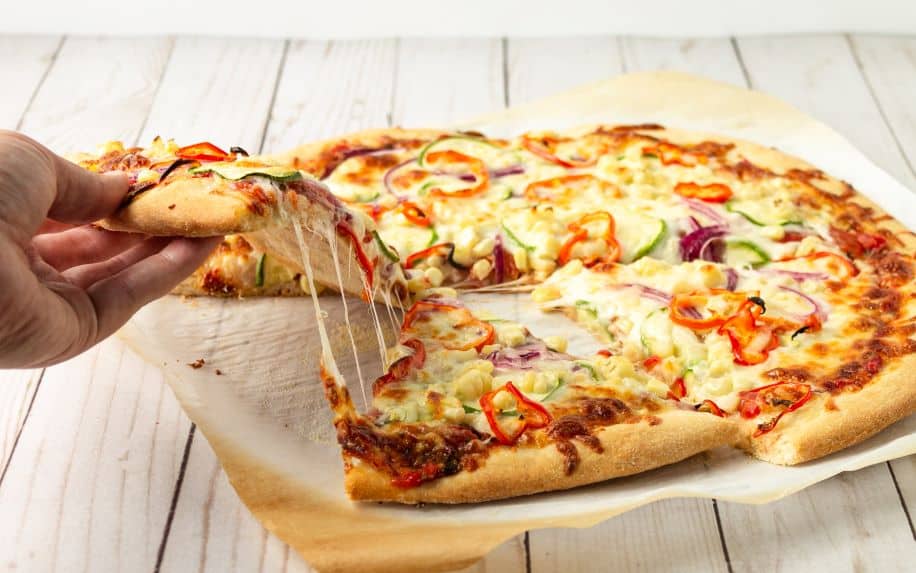 4 Tips on Creating Video Content
Now that we've gone over five great video content ideas for your restaurant, let's break down some tips to help you create the perfect video.
1. Consider Using a Professional Videographer
Your video content has the job of capturing your audience with the mouthwatering dishes you offer, or enticing them with your restaurant's friendly staff and atmosphere.
If you're struggling to make your video content look professional and perfected, it may be worth it to hire a professional videographer. They will be able to help you capture the perfect shots, and edit your video.
2. Think About Orientation and Optimisation
The orientation of your video will depend on where you plan to be posting it.
If the video is going onto your social media channels, it is best to record your video in a portrait, or vertical, format. This is because most people scroll through social media on their mobile devices, and a portrait orientation will best fill their screens.
If your video is being posted onto your website or YouTube channel, however, it may be better to record in landscape, or horizontally. Landscape orientation is better suited for desktop viewing, so if users will see the video on a computer screen, this will work better.
When it comes to optimisation, every platform has their specific time limits and size requirements. Make sure you research the best format for the website or platform you are uploading to.
In order to get the best results from your restaurant video marketing, make sure to upload your videos directly to your social media channels. This keeps their algorithms happy, because they prefer to promote their own video platforms over other video platforms such as YouTube.
When uploading videos to your site, however, it is best to upload the video onto YouTube first and embed the link onto your website. Videos are large files that can slow down load times, so it is better to let YouTube's hosting service take the hit instead of your own.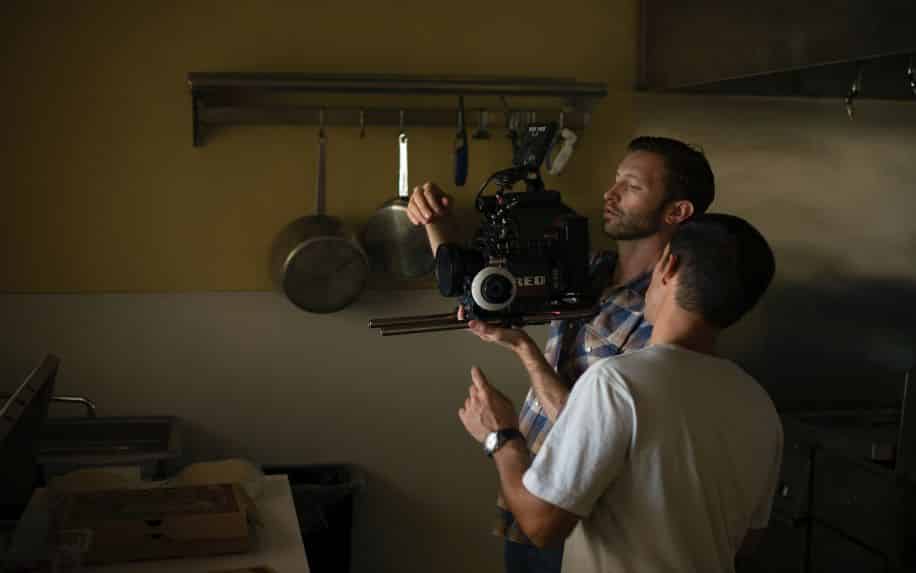 3. Have Fun With It!
The worst thing you could do with your video content is make it too commercial. If viewers think that your content is very corporate and boring, they'll click off.
To avoid this, have fun with your content! Don't be afraid to add a bit of personality into your content. At the end of the day, the best content is content that your audience finds enjoyable.
If you enjoy the content you're making, your viewers will see that and it will make them enjoy watching your content. Then, your audience will be naturally attracted and interested in who you are and be inclined to learn more about your brand.
4. Always Add a Call to Action
Even though not every video you post will be an advertisement outright, you still need to make sure to engage your audience with a call to action.
A call to action is the part of your content that prompts the audience to do something. These typically come towards the end of a video and will instruct the viewers to "Click Here" to go to your website or "Place a Reservation Now!"
Having a clear call to action is incredibly important for your marketing strategy. It is what helps your customers know what to do next, and makes it easier moving down the sales funnel.
Video Content Is a Great Promotional Tool
Video marketing has become increasingly popular with audiences and can improve your reach and relationship with your customers. Video content can be used for your website, YouTube, and other social channels to create engaging and interactive content.
There are many ways you can use video content to promote your restaurant. From interviews with staff to taking mouthwatering shots of your most popular dishes, the right video content is sure to bring loyal and new customers through your doors.
To learn more about boosting your digital presence through restaurant video marketing, contact ProfileTree today.