If you've had a new website developed for your business, or you're in the middle of that process, you'll have heard the term 'CMS' (or 'content management system).
That's because a CMS is a crucial part of the website design and creation process.
Let's take a closer look…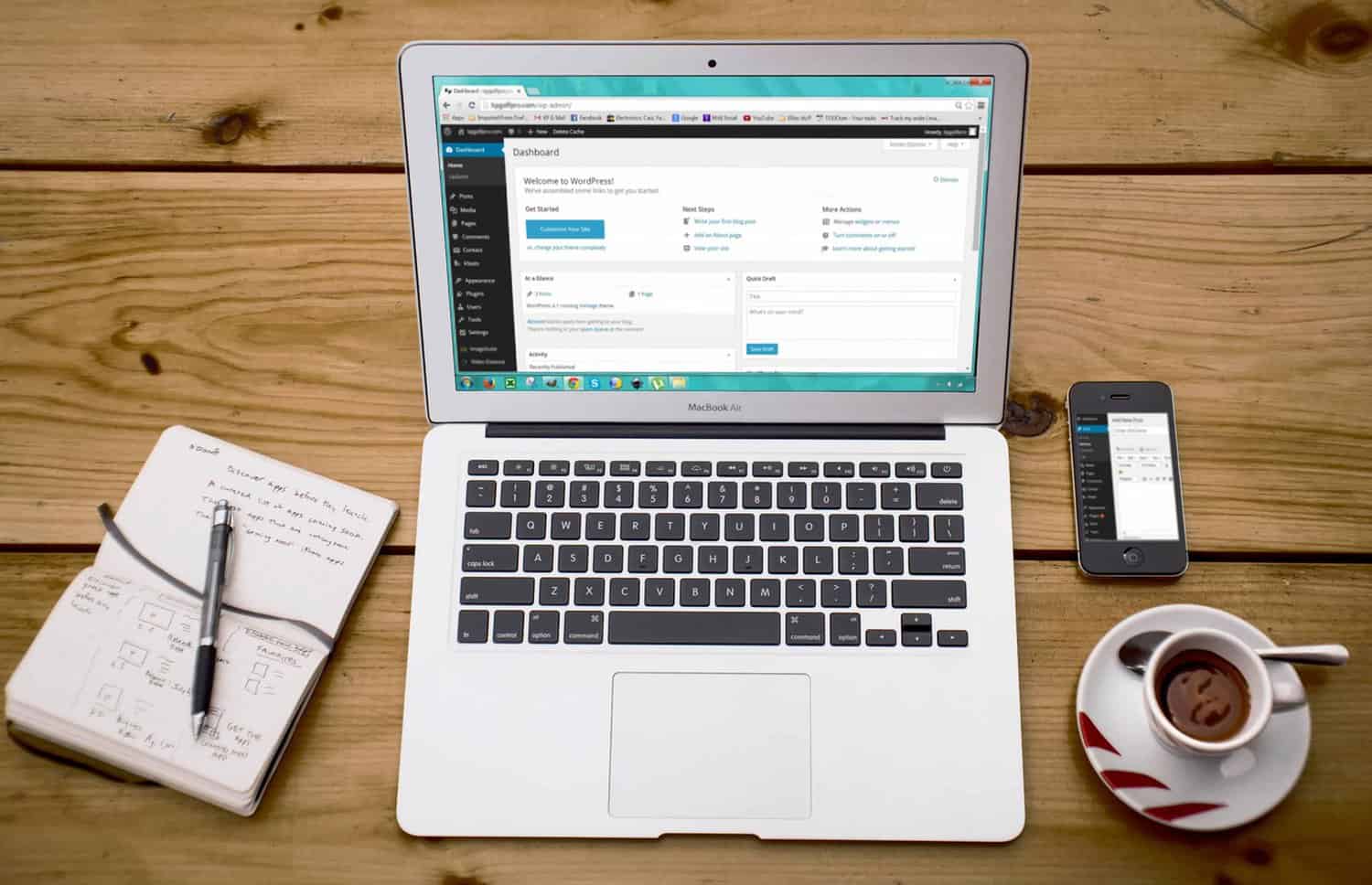 The CMS – Explained
A content management system, CMS, is a tool used to create or – as the name implies – manage your digital content.  This is done by adding, editing or even deleting the content published on your website.
What Can You Do With a CMS?
The majority of CMS programs include some type of web-based publishing, history editing, format management and version control as well as retrieval, search and indexing. 
The nature of a CMS is that the program supports the separation of presentation and content.
With a CMS, you can create and edit content, and it allows also you to administer userswhile assigning various permissions to each one.
Some of the best CMS programs include: WordPress, Squarespace, Wix, Joomla, Weebly, Concrete5 and Open Text.
Pros and Cons: Is a CMS Right for You?
If you're are trying to decide if you should use a CMS for your website, some headline pros and cons could help your decision….
Pros of Using a CMS
Some of the advantages of a CMS include:
Content editing is completely separate from the design: The content editing features are separate from the functionality and the design of the site. This means that individuals with no technical training can add, edit and format the content on their site with ease.
Selective access permissions: Each user can have specific permissions based on their exact role – i.e. editor, author, administrator, contributor, etc. You can choose to allow some of the users to add and edit the content they create, while providing others with universal access. This will help you maintain security because you can restrict access for certain contributors.
Fast updating: With a CMS in place, site updates are both fast and virtually effortless. Even if you are using the administrative interface, the components, such as headers, menus, sidebars and footers are able to be quickly and easily updated on the platform.
SEO: Today's CMS options are extremely SEO-friendly. They often include a wide array of custom page titles, in addition to metadata and adjustable URLs.
Cons of Using a CMS
While it's important to know the advantages offered by a CMS, it's just as important that you know the disadvantages, too:
Security risks: There are countless hackers out there and many spend much of their time trying to break into CMS platforms. You can avoid this by taking additional security precautions, such as using two-factor authentication.
Issues with design: It's often hard to transform your site into just want you want. As a result, you may find a CMS platform difficult to use.
Function limits: There are some different processes that a CMS won't be able to handle without rewriting the code.
Summary: A Important Decision for your Business
We recommend taking advice on the ideal CMS for your company, as it will be feature you'll use regularly in the future. Ease-of-use, access and features all important considerations you'll want to take time to get right now instead of having to backtrack later.
Our FREE ProfileTree knowledge archive… Understanding Content Marketing: Essential Guide| Content Marketing and Your Business | Content Marketing Trends | Content Marketing Strategy | Personal Development: Quick Guide | Digital Marketing Tools 2018 | What Are Tools for Business Analytics? | Types of Business Strategies