An excellent web design builder ought to have a number of essential attributes and abilities. To mention a few, they should be simple to use, have an intuitive user interface, have a large selection of templates, themes, and plugins, be able to handle various content and functionality kinds, be optimised for search engines, and have responsive options for mobile devices to ensure a positive user experience.
Consider WordPress for your web design. With its new website creation platforms and technologies constantly emerging, many people wonder if WordPress is the best option for their website. Several solutions on the market, like Wix, claim to be the finest choice for you.
Web Design Company
When choosing a web design or development company, you should realise that it's one of the most important decisions you can make because they will ultimately be responsible for the success of your project, and they will impact the outcome.
Therefore, there are a few questions you should ask a web design agency before you decide to hire them to assist you. And that will let you choose the best web design firm for your business. They also cover a wide range of subjects. So your first question should be how much the service will cost you. Therefore, if you hire a web design company, you will pay for a skilled service. As a result, you can anticipate working with a large group of professionals to assist you with project planning, development, design, and management.
You want to know who will work with you on the project, their backgrounds, how much time they will each commit to it, and how you will be billed for extra features beyond the project's parameters. Therefore, if you want anything different, how much will that cost? This includes additional support, more plugin features, more functionality features, and web design modifications, all of which may come at a price. Determining exactly what that would be is what you want to do. You should also be aware of the main services that web design provides.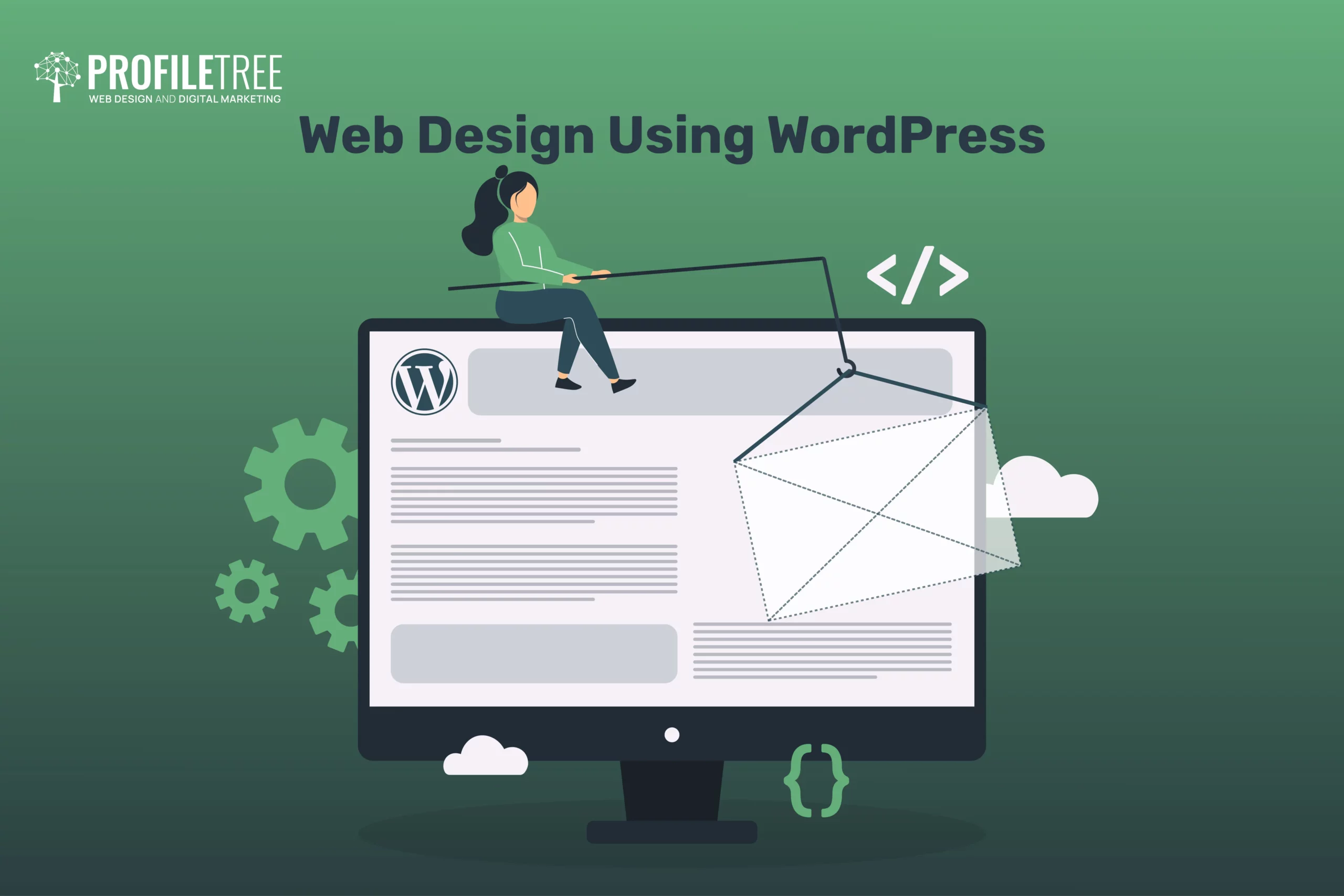 Can they create a mobile app that integrates seamlessly with the brand's other marketing channels?
Can they develop mobile applications compatible with every brand's marketing strategy and similar things? You should also inquire about those matters if they are significant to you. You should also ask about the firm's credentials, including any honours it may have won. Therefore, the web design company you choose should have a good reputation in the field.
Do they hold a significant position in the web design sector?
Do people consider them a leader?
What grade would you give the web design?
Does the business have a solid track record for retaining clients?
Reviews of the Company
Check their website to see whether it has a review area or a portfolio section where they discuss past clients they've worked with, outcomes they've obtained, and what worked well and how their clients' businesses improved. Checking the client's Trustpilot or Google reviews is another technique to learn this. The advantage of giving businesses evaluations on Google or Trustpilot is that they cannot be changed and can't be taken down.
Therefore, none of the reviews are biased against the business. Therefore, if you type the name of the business into Google or any Trustpilot reviews, you can read through the reviews of that business, look at their track record, how helpful they have been, what is their overall review, how many reviews they have seen, how recent they are, and see a good service that people have offered, whether there are so many problems or anything similar.
So, it's also an excellent way to examine the company's history. Additionally, it will provide you with a preview of what working with them will be like for you.
Consider other people's experiences, including those of other consumers, past customers, and others.
Why Should You Use WordPress for Web Design
WordPress is a different platform that supports both prefabricated and bespoke templates. WordPress is a content management system, or CMS, that is free and open source. It serves as a platform for web design and hosting. With plugins and a template system provided by WordPress, you may modify any website to meet your demands for a blog, portfolio, or even an online store. The existence of two WordPress versions should be noted.
Both wordpress.com and wordpress.org exist. WordPress. Com is a hosting platform that offers you a turnkey solution. WordPress.org is a self-hosted alternative. Therefore, the hosting is handled by you, but the software that powers both versions is the same. There are two methods to use the WordPress software: WordPress. Org and WordPress. com. make it essential to choose the best platform for you when starting your WordPress website.
WordPress.org
WordPress. Org, also referred to as the real WordPress, is a highly well-liked web design platform offering many fantastic features and versatility. Because it is open source, everyone can use it for free. All you require is site hosting and a domain name. Because of this, it is known as self-hosted WordPress. The fact that WordPress.org is free, open source, and simple to use is only one of its many advantages—over 43% of all websites on the internet run on the WordPress platform. It has a lot of support, making it a very popular platform. You control your website and all its data using a WordPress.org website.
You have complete control. Additionally, you can add bespoke, paid, and free WordPress plugins or apps to your website. A plugin can be considered an additional application that you can add to your website to enhance or add new capabilities. You can adjust the design of your website using WordPress.org. You may add free or premium WordPress themes, make unique designs or change everything you like.
Consequently, it is far more adaptable to employ in web design. As you probably know, Wix requires that you use one of their templates. You can use one of WordPress's templates, alter one already created, or even design your template from scratch.
Drawbacks of WordPress.org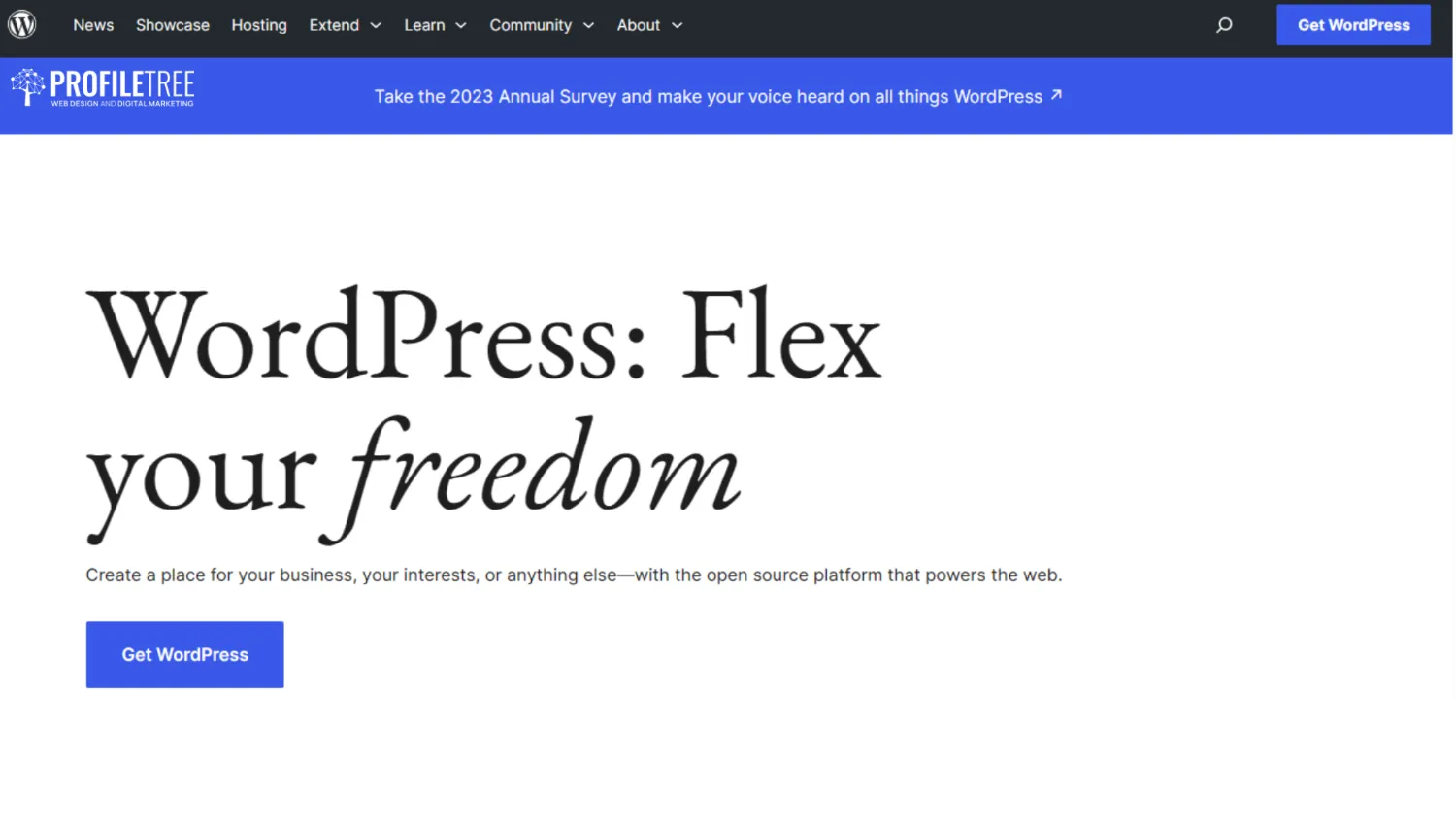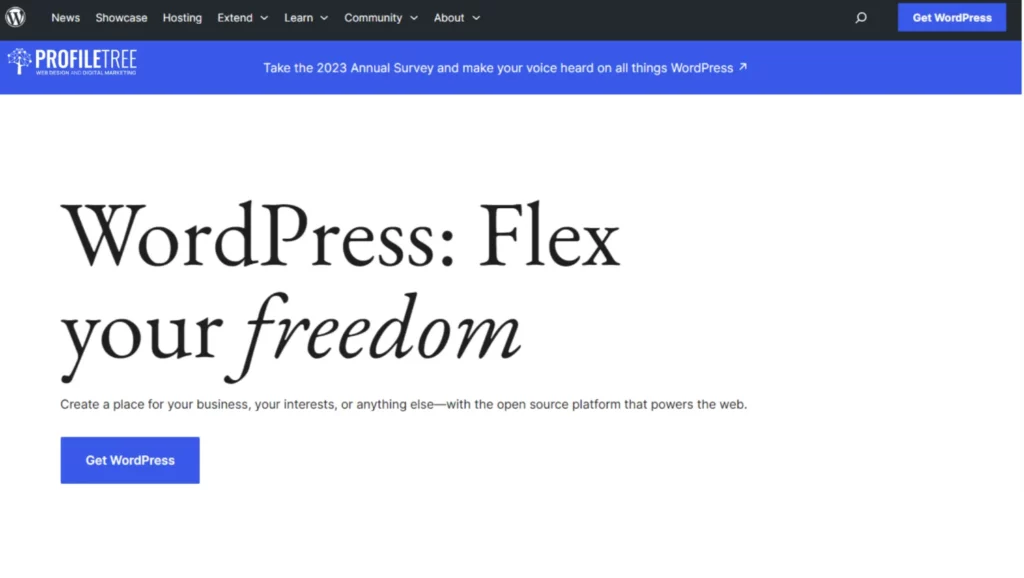 Like any website, WordPress.org has some drawbacks, like the requirement for web posting. The initial price ranges from $3 to $10 each month. However, the costs of your web hosting package will rise as anticipated when your website expands and receives more visitors. But by then, you ought to be earning enough to pay for those expenses as well.
You must also install WordPress. Everything is already set up for you; you only need to create an account. It takes more effort with WordPress. You must install WordPress on your web server, which you must first set up. However, many WordPress hosting providers provide one-click alternatives for WordPress installation. Businesses like Blue Host and Siteground, also excellent for WordPress hosting, provide a one-click WordPress installation service.
Both hosting platforms are excellent whether your WordPress website is online or still in development. Your responsibility for updates and backups when using WordPress.org extends to both. Depending on what you're aiming to develop, the actual cost of a WordPress.org website varies. Suppose it's a straightforward blog, portfolio website, membership site, or e-commerce store. In that case, there are many other considerations, such as the cost of free versus paid web designs and plugins. Your website can be designed and built for as little as roughly $50 a year if you have a tight budget.
But based on your technical experience, it truly is up to you how much you can afford and how much you would need to invest. You might get away with creating your custom theme and paying for one or two plugins if you have a technical background and are comfortable with languages like PHP, HTML, and CSS. While using a builder like Elementor or Divi can increase your costs, if you're just getting started, it will help you with the build and make it much simpler and quicker for you to design a unique theme.
WordPress.org Dashboard
You'll use this to manage your pages, blog content, theme and layouts. Your website's design will largely depend on your chosen WordPress theme. This completes the back end.
It's a collection of files, including style sheets, code, image files, etc. That's what will determine how your website will look. The themes will control your site's layout. The theme of your website will determine the branding, linking colours, and colour schemes used throughout.
Themes
WordPress has many free and commercial themes in its directory. Additionally, third-party websites sell premium WordPress themes for a fee. Additionally, there is a filter where you may sort by feature, much like Wix. You may choose that, apply the filters, and specify exactly how you want your theme to appear. What kind of web design and specific features do you want—an e-commerce or a blog website?
Again, these are all pre-made themes provided by WordPress. However, you can edit the themes directly within the theme files, or you can fully upload a theme on your own, enabling you to have a unique theme for your website that isn't offered anywhere else and a website tailored to your preferences.
Once you've decided on a theme, the preview lets you visualise the arrangement precisely. A WordPress site can only use one theme at a time, which needs to be noted. Therefore, if you activate a different theme, the one it was previously using will be deactivated, and everything will transition to your new theme as well.
Therefore, there are several options available to you when it comes to developing your website yourself, including using a platform like Wix or WordPress to employ prepared themes, whether they are paid or premium.
You have the additional option of having a fully customised theme unique to you and highly specific to your functionality if you also use WordPress as a skill set. It entirely depends on your budget and personal skill set when determining whether or not to adopt a theme or other similar elements.
If you already have some experience, using a template or WordPress with a page builder can enable you to create your website at a significantly lower cost while retaining the bespoke functionality. If you need more technical knowledge, using a pre-made theme, engaging an agency, or designing a customised theme would be preferable.
WordPress.com
However, WordPress.com is a hosting service developed automatically. There are six pricing tiers for the WordPress.com hosting service. The fact that WordPress.com offers free hosting for up to 3 GB of space is one of its many advantages. You will then need to upgrade to a paid plan, where everything is handled for you. As a result, WordPress will handle all of your upgrades and backups.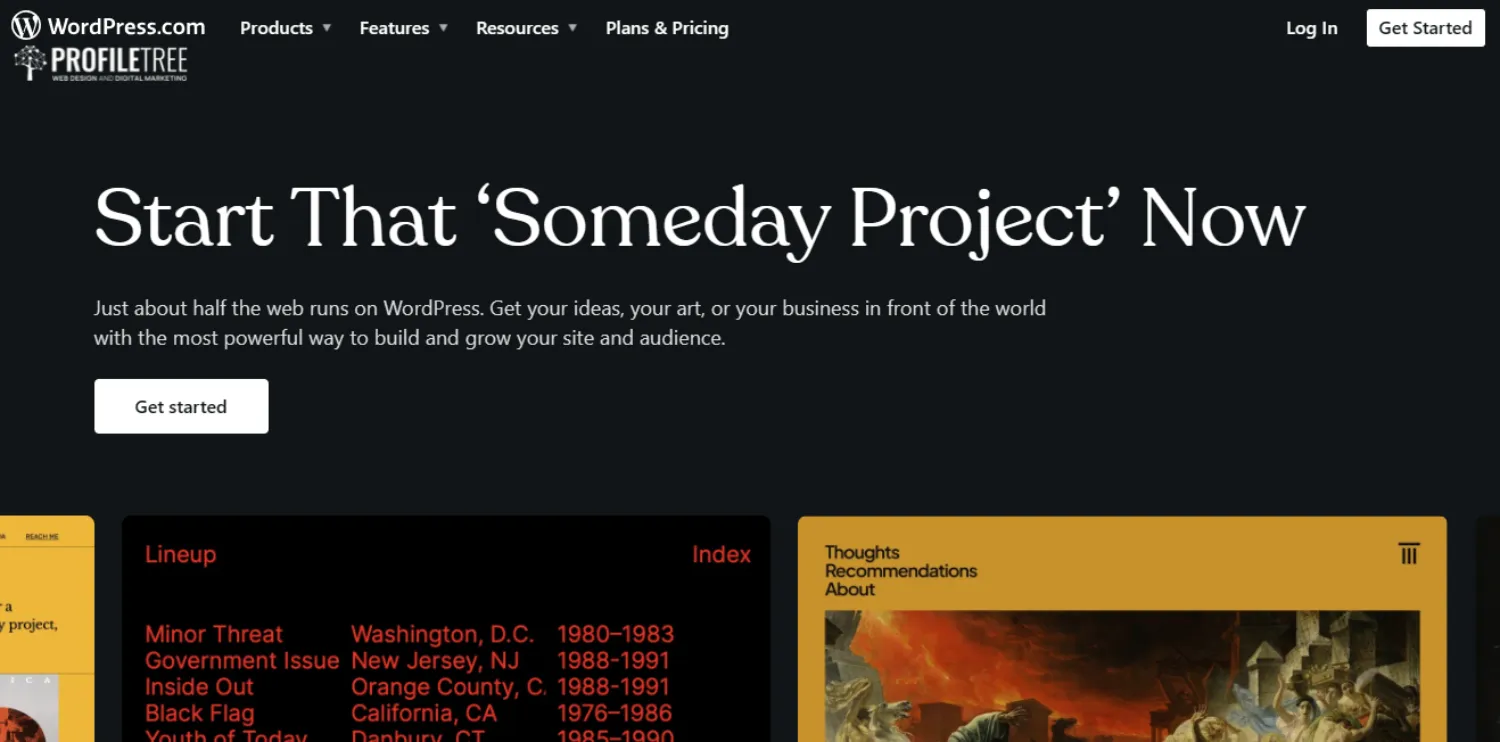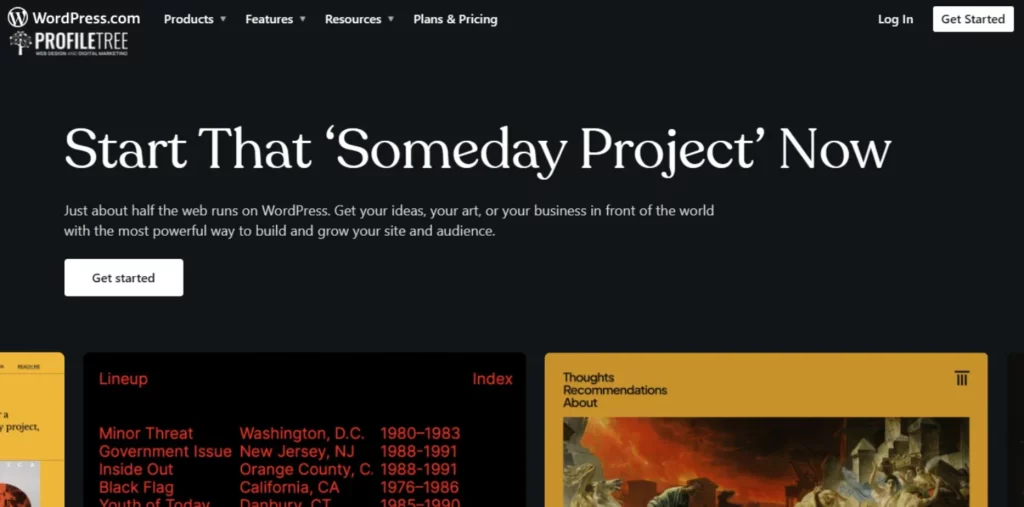 Drawbacks of WordPress.com
However, there are a few drawbacks to WordPress.com. Many of them, the main one being that they bombard all free websites with advertisements. As a result, your users will see advertisements that they don't benefit from it in any way.
They profit from it, not you, who loses out on any money. Therefore, you may choose not to show your user their adverts if you want to. WordPress will advertise your site, but you cannot sell ads on your website, which drastically restricts how you can make money from your website. You can apply for their advertising programme if your website receives much traffic. Otherwise, there isn't a way to run advertising on your website.
Also prohibited is uploading your plugins. The jet pack is included for free for users of the free plan. Business users can install various compatible plugins, although they cost up to $300 annually.
If you have a list of plugins in mind that you want to add, proceed with caution since it may also be very expensive. As I previously mentioned, WordPress's themes are flexible in that you may upload. You can upload your unique themes and edit and use the ones already available. That is not possible with WordPress.com. Users of the free plan can only install from the small selection of free themes. Users of the premium and business plans can also choose premium themes. There are other restrictions on customisation as well.
However, WordPress.org might not be the best option if you want a flexible approach to customising your site or have a specific design in mind, whether designing it yourself or having someone else do it for you. When working with WordPress.com, it's also crucial to remember that they reserve the right to delete your site at any time if they believe it violates their terms of service.
Therefore, WordPress.com owns your website, and you do not control it. So when you're on the free, personal, or even premium plans, the WordPress.com hosting platform is severely constrained. You must be on the business plan to use some of the more sophisticated features, which can cost as little as $300 per year. Also, consider their VIP package, which may cost you $5,000 monthly.
In a Nutshell!
Due to the technology that business life faces nowadays, it has been agreed that having a website for your business is no longer optional for your business's prosperity and growth. How you want to manage that is up to you, either by yourself or employing a web design firm.
You should engage with a web design company that is talented and skilled enough to manage and finish your project. You must determine whether the company you select to partner with can meet your design, marketing, and development standards. Consequently, you should inquire whether the web design company can provide development marketing services and thorough design that complies with industry standards.