WordPress is the most popular website management platform around. However, sometimes you need extra functions from your site. Often, this requires using plug-ins. But what is a WordPress plugin?
In short, a plugin is a piece of third-party software which you can easily install on your site, in order to give you extra features.
Some of the most popular features offered by plugins include securely handling e-commerce transactions, guaranteeing search engine optimisation, managing mailing lists, and configuring specific types of websites such as wikis, forums, or private portals.
IN A RUSH?! Click for our <90 second snapshot
How Do I Use A Plugin in WordPress?
WordPress plugins can be both free and paid. Many also operate using a "freemium" system, where the basic package is offered for free, but users who are looking for more advanced features must purchase the full version.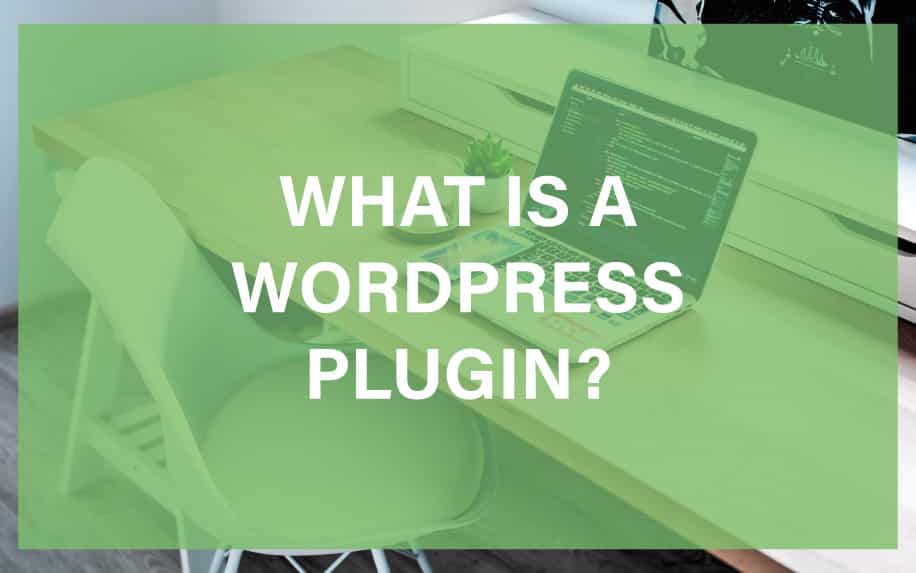 How you use each plugin is a little bit different after you've installed it. This is because they are developed by different companies. However, accessing them does not change. Each plugin you have installed on your site will appear on the left hand side of your admin dashboard.
Let's look at how to add a plugin to your WordPress site.
Installing a Plugin
Most WordPress plugins can be installed in just a few clicks, through the "Plugins" menu in their dashboard.
Through this menu, users can search through the thousands of plugins available, or sort them by categories. You can also use the plugins' user ratings and number of downloads to ensure they're downloading the best one.
Many plugins require users to complete some setup procedure, but this is typically organized into a convenient walkthrough. In the event that a user is unhappy with a plugin they've downloaded, removing them is as easy as installing: they just click a button in the Plugin menu.
This easy installation and management is part of why WordPress has become so popular, as maintaining a powerful website doesn't require a programming background. Many plugins give users the option to install them manually, but this is considerably more difficult and only appropriate for those who are knowledgeable of web development.
What do WordPress Plugins do?
Plugins could be broadly divided into two categories: those that add features for the website's visitors, and those that are available only to the site's administrator through the dashboard. Of course, many plugins fit at least partially into both of these categories.
Every one of WordPress's thousands of plugins is unique, but certain types are broadly popular across many different types of websites. Some of the most popular types of plugins include those for e-commerce, search engine optimization, and site configuration.
Some of the most popular plugins have been downloaded and deployed thousands of times and power many highly-ranking websites.
Best WordPress Plugins
It's only natural when you're considering WordPress plugins to ask yourself which ones are best. Of course, to some extent this depends on what you're hoping to achieve. After all, everyone is different.
First up, we'll look at three of the most commonly used plugins by major brands. After that, we'll look a bit more broadly at some of your best options for different applications of WordPress plugins.
WooCommerce
WooCommerce can be used to set up an online shop offering virtually any sort of item.
After moving through the Setup Wizard and registering with one or more payment services, users can easily create items, sort them into categories for easier browsing, set prices, and add photos and product descriptions.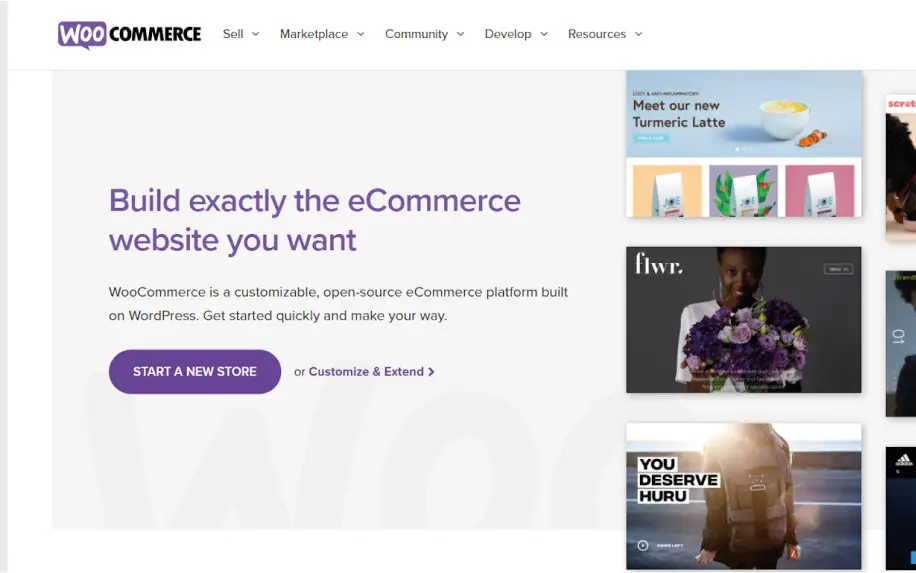 While Stripe and PayPal are the most popular payment services, several more are available, allowing users to accept orders in all sorts of international currencies.
A convenient button will appear in the Dashboard's toolbar that allows shop owners to manage their sales and active orders, and they can withdraw funds from whichever payment services they accept any time they'd like.
Though the plugin itself doesn't require an SSL certificate, virtually all of its payment services do because they handle sensitive data; most web hosting services offer SSL certificates for free, and they are easy to acquire otherwise.
WooCommerce is available as a "freemium" plugin; most of its features are available for free, but certain ones require a subscription, including the option to sell appointment time slots.
Yoast
Yoast is a plugin designed to help users monitor their blog posts' search engine optimization potential.
With easy post, users can enter keywords and see how often they're used, have the plugin analyse its readability score, ensure that the content doesn't already exist elsewhere on your site, and add a title and meta description then preview how it will look in Google and social media pages.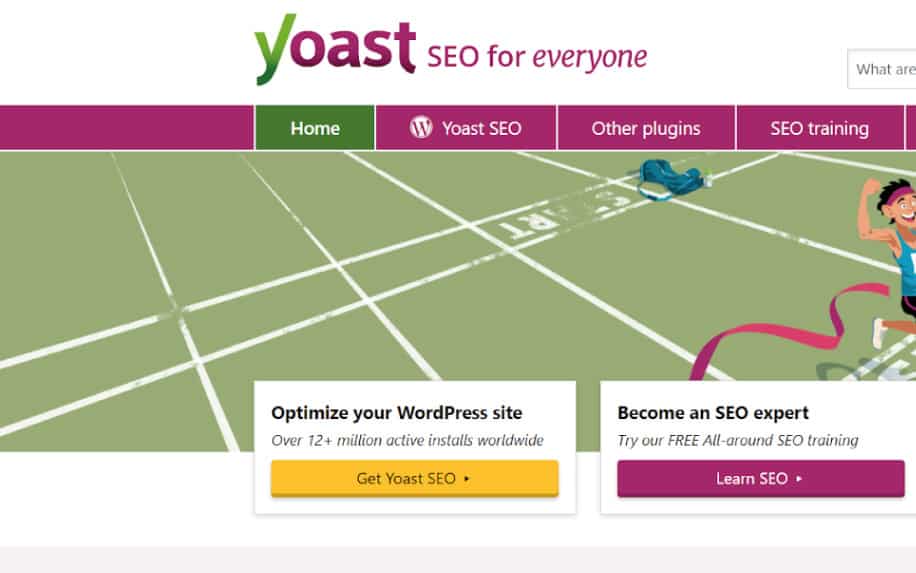 Users can also take more general actions to boost their site's SEO performance, such as creating an XML sitemap and ensuring the site's permalink URLs are still functional. The plugin is updated every two weeks to ensure that it is built for the latest Google algorithm.
Yoast is also available as a freemium plugin. The full version costs $89 per year, and includes support for more keywords per article, a feature to create redirects for deleted pages, access to 24/7 customer support, and a complete lack of advertisements.
MailChimp
MailChimp is an email management system that allows users to maintain a mailing list; while it's most often used for marketing, many organizations also depend on MailChimp for newsletters and other internal communication.
Launched in 2001, MailChimp predates WordPress by about twelve years, but it has released a WordPress plugin to make it easily accessible.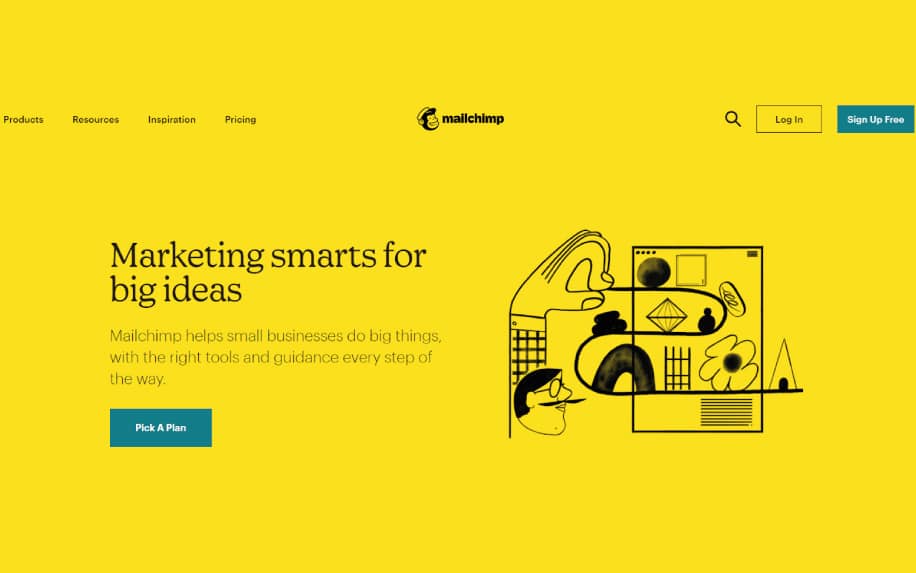 Like many popular plugins, MailChimp is "freemium," with its most advanced features reserved for paying customers.
However, even the free service is far more than a simple mail manager, and it offers many impressive features, such as the option to automate messages and a detailed analysis of how many people unsubscribe with each mailing or how much traffic the mailings drive to your site.
Data Backup
One of the unfortunate realities of running a website, is that sometimes things go wrong. Depending on where your site is hosted, it's pretty common for data to get lost. This can happen as a result of server issues, as well as human error.
To avoid this, here are some of the best data backup plugins for WordPress.
Website Security
There are also plenty of people out there who will try and deliberately breach your data. This can cause a number of business problems. At best, you might suffer reputational damage. You might even be liable for a hefty GDPR fine.
You help keep yourself and your users protected, consider using one of the following plugins:
Search Engine Optimization (SEO)
SEO is one of the most important elements of running a website, but it's also one of the most widely misunderstood. It's true that SEO requires a broad range of skills, and this can make things difficult.
To make your life easier, there are plenty of SEO plugins for WordPress available.
Website Coding and Management Tools
Of course, many website owners aren't technical geniuses. Gone are the days when you had to have an in-depth knowledge of web development. WordPress plugins have made it easy for just about anyone to implement advanced features on their site.
What is a WordPress Plugin? An Unmissable Opportunity!
WordPress is an incredibly popular way to manage websites, owing to its simplicity and ease of use. One of its other top selling points is the ability to easily add additional features from third parties, using WordPress plugins.
Even better, the WordPress API is open source, so there is a steady stream of amazing new plugins you can use to improve your site.
Following this guide, you can find, install, and make the most of plugins on your site, to meet your specific needs.