Domains are one of the most important parts of the web. If you want to make your mark online,it's vital that you don't take the importance of your domain name for granted. In fact, this will have many implications for your business down the line.
Your domain name impacts your SEO, UX and brand recognition.
You can make the very most of your new site by picking the perfect domain from the outset.
Aim for a domain that's short and sweet, memorable and – ideally – unique. Before deciding on your domain name, you should use a domain name checker to ensure no other businesses or competitors have the name or a name too similar.
What Is a Domain Name and Its Role on the Web?
Domain names play a massive role on the web. Put simply, without the current system of domain names, the internet as we know it couldn't exist.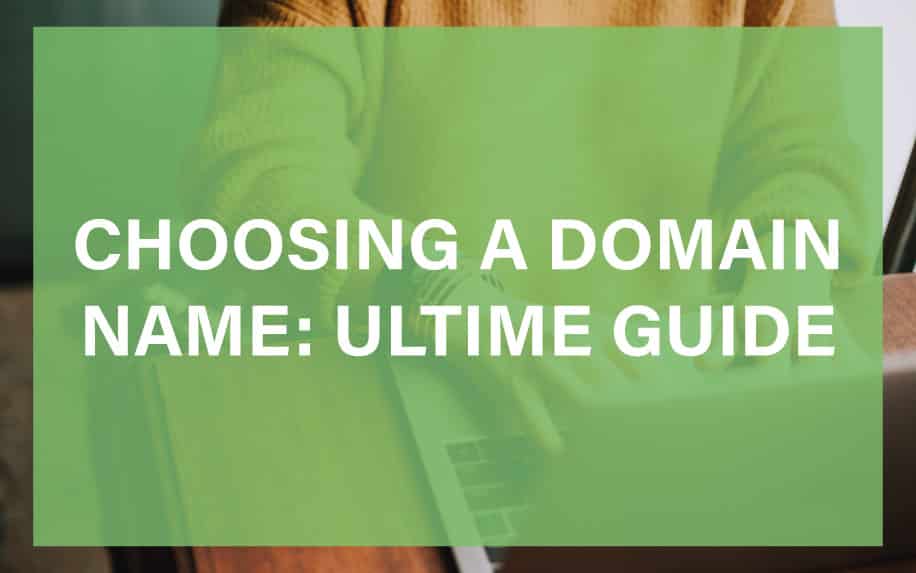 For instance, without domains, it would be pretty much impossible for search engines like Google to sort and index all of the content on the internet.
Therefore domain names are one of the most important elements of the web.
Let's look at what domain names bring to the table in a little more detail.
What is a Domain Name for?
A domain name identifies the website. When looking at it from a networking side of the internet, a domain name is a title used to communicate with DNS servers.
You can think of it like a street address for websites. If someone wants to know where an address is located, they can open up a GPS system and search the address. A domain name works in a similar way.
A user types in the domain name into the URL bar of their browser, and the browser, using the domain name, connects with the DNS server in order to load the information saved to the site.
The domain name is used for two main purposes. The first is to make it easy for users to remember and know how to locate a given website. The second is to make it easier for search engines to find a given site.
Essentially, every domain is made up of two components. The first is the branded part of the domain, for instance the ProfileTree in profietree.com. The second is the top level domain. This is anything like .com, .org, or .co.uk.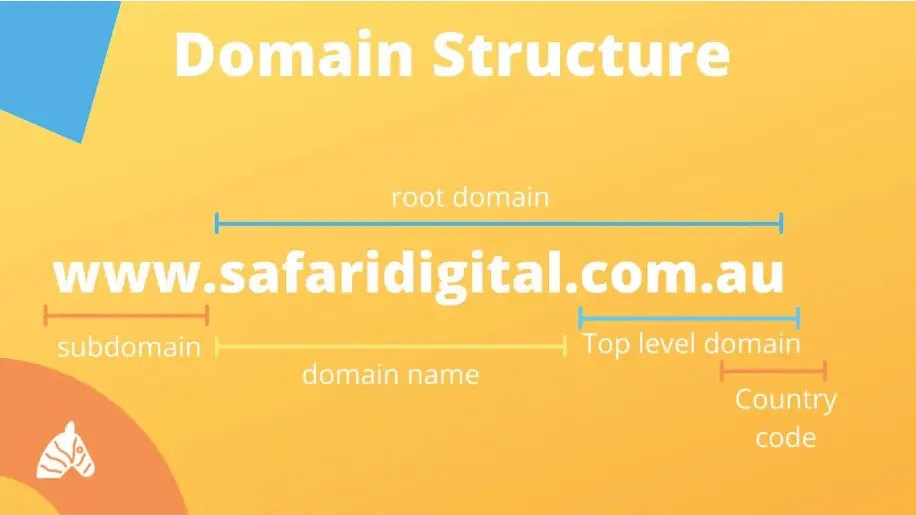 Other Roles Domains Play
Having the right domain name for a company or website is one of the most important parts of a business.
This is because business audiences are now mainly found online. More and more businesses are recognising the need to transform and grow their online presence.
When you choose the best domain name for your business, your online presence and business will reach a wider audience. Often, businesses are surprised by how much of a difference this can make.
If you are looking to build your company as a recognisable brand, you should always include the brand in the name of the web address, as that is what users will search for on search engines.
Globally recognised brands such as McDonald's and Apple own the domain of their brand name making their websites easy to find. This brings a lot of traffic to their websites.
Even many smaller brands will always have the name of the brand in the title. Having the right domain name can make your company look more professional by adding credibility to your website.
Domain Name Registration
It is possible to register a domain name through a number of different services. Website builders such as SquareSpace and Wix will automatically register a user's website when a service is purchased.
After filling out basic contact information a user is able to have their website domain registered.
The exact process to register a domain will differ slightly, depending on the service provider someone decides to go with. GoDaddy is one of the most popular as it is relatively inexpensive to register available domains.
On GoDaddy, a user can type in a desired domain name to see if it is available.
If nobody owns it, you can purchase it. If the domain name is owned by another entity, they may be able to purchase it. People often buy domain names and hold them, if they believe the site could be valuable.
Available Domain Names
When using GoDaddy, after an individual finds an available domain name they just need to fill in some general information. This includes who to register the website to and some basic contact details.
A user is then able to decide how long they want to initially purchase the domain for. Most domains are bought on an annual contract and, if not renewed, will expire.
All of these not only offer the ability to purchase a .com domain name, but it is possible to obtain a .net, .org, .info, .biz or a number of other names, including international domains such as .ca or .co.uk.
Is Domain Name Availability Difficult?
The availability of most popular domain extensions that are very generic like .com and .co.uk can be hard to find.
If you are to find a .com or .co.uk extension which is relevant to your business, you should snap it up.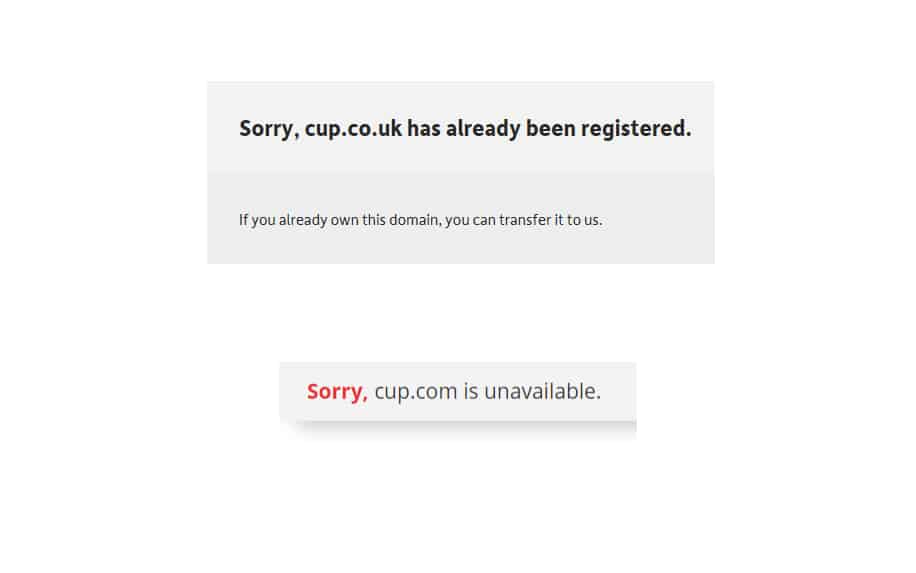 With the decline of the .com and .co.uk new domains have become available. This is due to the reduced numbers of .com and .co.uk extensions there are.
There are country coded extensions such as .ie for Ireland, .uk for the United Kingdom and .es for Spain (Espana). There are also new extensions such as .design and .blog. All of these extensions help to show the user what kind of website that domain is being used for.
There are also domains known as emoji domains and redirecting domains that will be available if you are unable to find the best match in your domain name search.
So more than ever you will find a lot of blogs ending in the .blog extension.
A lot of portfolio sites end in .design. The country code extensions help to show the user the main audience of the site and what country they come from.
For instance, a lot of small businesses based in the UK only target audiences in the UK, so they would use this extension as it would show people the website is for a UK based business.
WordPress Domain Names
WordPress is the world's largest service provider for building websites. It provides users with a number of available tools to build websites, without charging extensive service fees common with other website builders.
For those who are interested in starting their own websites but want control over what they do, WordPress makes it easy. This is also why the service provider makes it possible to purchase domain names directly through the site.
In order to obtain a domain name through WordPress, an individual needs to have an account.
This can be accomplished by navigating over to the WordPress website and choosing "Sign Up." From here the user just needs to follow the basic prompts in order to complete the account registration process.
Selecting Your WordPress Domain Name
With an active account, the user needs to log on and then choose the "Domain" page option. The website might then ask if they want to add a blog to the domain. This is done if the user has already started a blog and they want the domain name to attach itself to the blog.
If the blog exists through WordPress the user can select the blog from this page. If they want to start a page from scratch this step is not necessary and they can skip over it.
If the domain is not available the user needs to continue searching until they find an available domain.
Purchasing The Domain
Now, with all of this information checked off and finished, the user is able to enter in their payment information in order to purchase the domain and pay the registration fee. They can then check off a WordPress.com plan if they would like one and submit the purchase.
This will complete the domain name registration process for their website through the service provider.
It is important to note there are two domain options available through WordPress. These are WordPress.com and WordPress.org. One is a free service and the other is a paid option. The paid option is a unique domain name, such as "uniquedomain.com."
The free option attaches itself to the WordPress and becomes an extension of the site, such as "uniquedomain.wordpress.com".
For a business looking to stand out or for anyone that wants to boost search engine optimization, it is highly recommended to go with the paid service in order to cut the umbilical cord of the WordPress domain.
Summary: New Business? Start With A Domain Name
A domain name is the name of a given website. This is what someone must type into the URL bar of a browser in order to reach a desired website. As long as the domain name is available and not in use, obtaining the domain name is straight forward.
With the help of a domain registering service, it's possible to purchase the rights to the domain and then, from there, build your desired website.
Most of all, for any business looking to move forward with the products and services it offers, it is vital to have a domain name up and running by the time the business opens.