WordPress Sitemap – Search engine optimisation is essential to the success of your website. One important aspect of SEO is setting up and optimising your WordPress sitemap. An optimised sitemap can help your website index faster and achieve higher rankings. In this article, we will discuss what a sitemap is, why you need one, and explain how you can create and optimise your sitemap.
Table of Contents
What is a Sitemap & Why Do You Need One?
A sitemap is a page on your website that search engine crawlers use to find all the important pages. While search engines can still index pages on your website, having a sitemap will guide the search engine smoothly through your website and ensure your pages are all indexed.
If your business has a website, you should submit an optimised sitemap. Any websites with multiple pages that are new or don't use good internal linking practices need to have a sitemap. Any website that is being optimised for search engines needs to have a sitemap.
Creating a Sitemap
There are various tools that you can use to create a sitemap. On WordPress, the easiest way to do that is to utilise a plugin, which we will discuss more below. To check if your website has an existing sitemap, you can go to the following web address: http://www.yourdomain.com/sitemap.xml. It's important for you to understand that a sitemap must be updated every time a page is updated or a new page is added.
If you don't have a WordPress website, you'll need alternative options for creating a sitemap. You can do a search on Google for plugins that are made to be used with your specific CMS platform.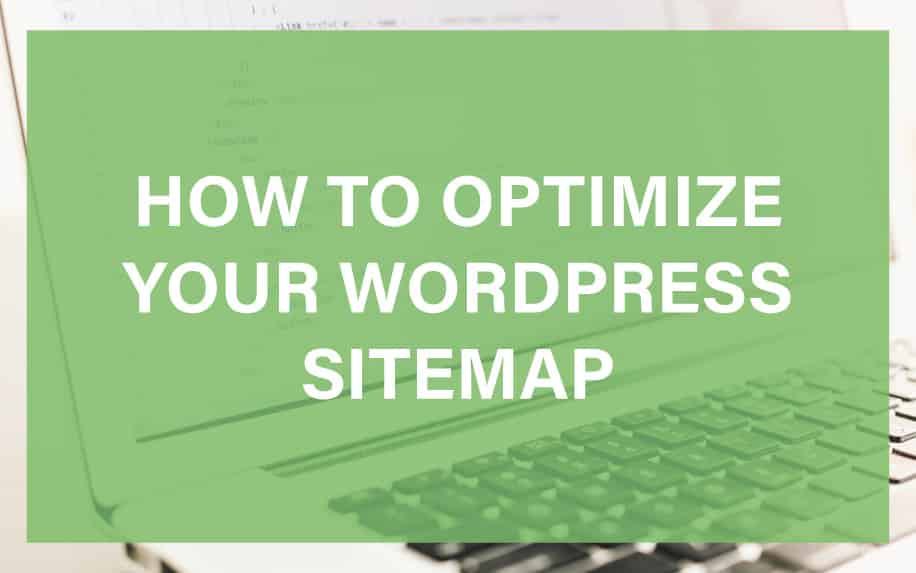 Two popular plugins widely used by WordPress users are Google Sitemap Generator and Yoast SEO. We will cover detailed instructions on generating your sitemap using these plugins below. The best way to generate your sitemap is to use these plugins to generate a sitemap with sub-sitemaps. You should also generate a separate sitemap for your videos and images.
Here we share some of the most popular SEO-related content that will help you optimise your website for search engines:
Types of Sitemaps:
While a standard XML sitemap is sufficient for most websites, other specialized sitemap types serve different purposes:
Video Sitemaps – A video sitemap allows you to list video content on your site for better indexing by search engines like Google. The video sitemap XML contains data like titles, descriptions, durations and thumbnails. According to recent data from BrightEdge, pages with video content tend to rank higher in Google.
News Sitemaps – A Google News sitemap helps news sites include their content in Google News search results. It uses RSS/Atom feeds to list news articles and contains publication date, keywords, geospatial data,, etc. News results get around 10% of search clicks, according to Jumpshot data.
Image Sitemaps – An image sitemap specifies image content like photos and graphics on a site for image search indexing. The XML includes image location, captions, licenses and more. Image SEO can drive significant traffic, with Google Images driving over 1 billion monthly visits.
Mobile Sitemaps – A mobile sitemap helps identify site content optimized for mobile devices. This allows search engines to prioritize mobile-friendly pages. According to Google, over 60% of searches now happen on mobile devices.
Multilingual/Multi-regional Sitemaps – Used to target searchers in different languages and regions. The sitemap XML identifies the language and geo-target for each URL. Catering to local audiences can boost international growth and sales.
HTML Sitemaps – An HTML sitemap helps improve internal navigation for users. It contains links to key site pages and categories in a visual format. This enhances user experience and site architecture.
We recommend using the XML sitemap types that are most relevant to your content and audience. The key is optimizing for search engines as well as users.
Sitemap Submission:
Submitting your sitemap is crucial for proper indexing. Here are some tips:
Search Console – Add your sitemap URL in the "Index" section of Google Search Console. This pings Google for fresh indexing whenever updated.
Sitemap Index – For large sites, split your sitemap into multiple files and add a sitemap index file to list all the separate sitemaps.
Robots.txt – Include sitemap and sitemap index locations in your root robots.txt file for crawler access.
Manual Submission – Manually submit the sitemap URL through Google Search Console's "Submit URL" feature. This can help speed up initial indexing.
Site Crawling – Use site crawl tools like DeepCrawl to identify and fix crawl errors on your site. This improves accessibility.
301 Redirects – Redirect outdated sitemap URLs to the current version to avoid indexing issues.
Ping Services – Use paid sitemap ping services like XML-Sitemaps to submit your sitemap to search engines for faster indexing.
Properly optimizing and submitting your sitemaps helps search engines access your content, improving keyword ranking and traffic.
Sitemap Best Practices:
Here are some top tips for optimizing your WordPress sitemap:
Keep it Updated – Re-generate your sitemap frequently as you add new content. Search engines favour fresh, quality content.
Include Images – Make sure your sitemap references any media on your site using the image: image tag.
Video Sitemap – Add a separate sitemap for video content, especially if you have a site focused on video.
Limit by Location – If targeting local SEO, you can geo-tag URLs in your sitemap by region.
Customize Image Data – Optimize image titles, captions and alt text referenced in the sitemap for better image rankings.
Detail Level – Strike a balance between detail and file size. No need to over-bloat your sitemap.
No Duplicate Content – Avoid listing the same content multiple times across different sitemaps.
Page Speed – Exclude heavy pages from your sitemap if it slows load time and affects crawling.
Indexing API – Use Google's Indexing API for real-time URL additions without having to re-submit an updated sitemap.
Following structured XML formats and best practices for your sitemaps gives you the best chance of being indexed properly by search engines.
Sitemap Plugins: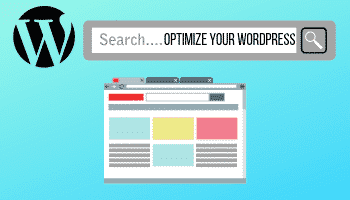 Here are some of the top sitemap plugins for WordPress:
Google XML Sitemaps – A popular free plugin that handles all types of XML sitemaps. Easy to set up and customize.
SEOPress – All-in-one SEO plugin with a built-in sitemap generator with nice controls. The paid "Pro" version is available.
Yoast SEO – Robust SEO plugin that includes XML sitemap functionality. The paid premium version unlocks more features.
All-in-One SEO – Integrates sitemap building along with other SEO tools. The basic version is free.
Google XML Sitemaps Premium – Adds functionality like auto submit pings and indexing stats to the base Google XML Sitemaps plugin.
When choosing a sitemap plugin, look for ones that allow easy customization of parameters, automated updates, integration with other SEO tools, and those with ongoing support/updates from the developer.
References:
[1] https://www.brightedge.com/resources/research-reports/content-with-video-outperforms-nonvideo-content
[2] https://www.jumpshot.com/data-faceoff-google-vs-bing-search-clicks/
[3] https://developers.google.com/search/docs/guides/intro-structured-data
[4] https://www.oberlo.co.uk/blog/youtube-statistics
[5] https://www.smartinsights.com/search-engine-optimisation-seo/seo-statistics/
[6] https://searchengineland.com/google-now-handles-2-999-trillion-searches-per-year-250247
How to Optimise Your Sitemap
When using the plugins mentioned above, you can generate a sitemap that includes all of your web pages, blog posts, archived pages, images, videos, etc. You'll actually need to utilise the plugins to generate optimised sitemaps, which we will cover in the section below. Here are some rules to remember when optimising your WordPress sitemap:
Include
Important pages include the Home page, About Us page, blog posts and articles, etc.
Pages that have high-quality content.
Exclude
Pages with duplicate content, such as archived web pages, tag pages, and author pages.
Pages that are low quality, in other words, have very little content.
Pages that are blocked by robots
Pages that are password-protected
The best way to exclude the "bad" pages from your sitemap is to 'no-index' each page. You can also add them to a specific category and then exclude the category from your sitemap. If you generate a sitemap with sub-sitemaps, as suggested above, it will be easier to control what is included and excluded.
Don't forget to add your sitemap to your robots.txt. You can do that by adding http://www.yourdomain.com/sitemap.xml at the top of your robots.txt.
How to Create a WordPress Sitemap
As noted, there are several ways to create a sitemap in WordPress using a variety of plug-ins. Here are two of the best options:
Using Google Sitemap Generator
Download the plugin and install it into your WordPress website. Activate.
Go to settings and click 'XML-Sitemap'.
Go to Sitemap Content and put in what pages you're excluding.
Click on 'last modification time' so that it is selected.
Scroll to the bottom of the page and select 'Update Options
You should then go into your sitemap URL and verify that your changes have been made.
Using Yoast SEO Plugin
Download the plugin and install it into your WordPress website. Activate.
Go to SEO and click on 'XML Sitemaps'.
Click on 'Enable XML Sitemap Functionality' so that it is selected.
Go to 'Post Types' and input the posts you want to exclude, such as media pages, etc.
Go to 'Taxonomies' and input the tags and categories you want to exclude from the sitemap.
Go to the 'General' tab and save your new settings by clicking 'Save settings'.
Once that is done, go to your sitemap URL and verify that your changes have been made.
How to Submit your WordPress Sitemap to Google
To submit your sitemap to Google, you'll need to have a Google Webmasters account. The account is free, and if you've already had your Google Analytics set up, it will take just a few clicks. Once you have logged into your Google Webmaster account, you'll need to do the following:
Go to 'Crawl' and select 'Sitemaps'.
Click on 'Add/Test Sitemap', which is located on the top right of that page.
Input your sitemap filename. Your filename will be the section after http://www.yourdomain.com, most likely 'sitemap.xml'.
Click 'Submit Sitemap'
Once you've submitted your sitemap, it will appear as Pending. In a few days, you must log back into Webmasters and verify how many pages are now indexed. Google normally won't index all of your web pages immediately, so check in every week or so to see the progress and remember to update your sitemap every time you add a new page or update an existing page.
How to Submit your WordPress Sitemap to Bing
While Google is the dominant search engine, there are a lot of people who still use Bing for their searches. To submit your sitemap to Bing, you'll need to register for Bing Webmasters tools. It's free, just like Google's platform, and they provide detailed instructions for connecting to your website.
To submit your sitemap to Bing, log into your Bing Webmaster Tools account and do the following:
Find the 'Sitemaps' widget.
Click 'Submit a Sitemap'
Enter your sitemap URL in the text box.
Click 'Submit'
Once you've submitted your sitemap, it will be listed as Pending. Just like Google Webmasters, Bing will begin listing the indexed page on their platform, and you can check in every few weeks to see the progress. If there are any issues, you'll see an exclamation mark, and when you hover over it, it will tell you what the issue is and whether or not you need to upload a new sitemap.
How to Create a Sitemap: Wrapping Up
Having an optimised sitemap is essential for overall website search engine optimisation. By following the instructions we have provided above, you can easily create a sitemap to submit to search engines.
Keep in mind that if you add new pages to your website and forget to update the sitemap, your pages may take a lot longer to index on the search engines. Also, always remember that it's about quality, not quantity. It's not important to have a lot of pages listed; it's more important that the indexed pages have quality content. Once your sitemap has been submitted, it's only a matter of time before your web pages are indexed.
As ever – if you need help with your SEO strategy, optimising your WordPress sitemap or any of your digital marketing – we will be delighted to help.
Consider generating separate sitemaps for each content type or category on your site to allow more granular indexing. For example, separate sitemaps for blog posts, services pages, location pages, etc.
When hosting sitemaps on your site, use a trailing slash sitemap.xml/ not sitemap.xml to avoid duplication issues.
After making major site structure changes or migrations, re-generate your sitemaps from scratch instead of incrementally updating them to avoid indexing errors.
Monitor your sitemap Indexing status within Google Search Console to identify crawl errors and diagnose indexing issues.
When updating your sitemap with new URLs, ping services are less important since search engines will recrawl frequently anyway.
Balance your sitemap content between the most important pages you want to be indexed, but also include deeper linked pages that search engines may struggle to discover on their own.
For multilingual sites, create a separate sitemap for each language and indicate the language within each URL node.
How to Optimize a WordPress Sitemap for SEO
Once you have created a WordPress sitemap, you can optimize it for SEO by following these tips:
Structure the sitemap correctly. The sitemap should be structured in a way that makes it easy for search engines to understand and crawl your website. The most important pages should be listed first, and the sitemap should be divided into sub-sitemaps if necessary.
Include relevant keywords. When creating your sitemap, include relevant keywords and phrases throughout the text. This will help search engines to better understand what your website is about and to index your pages more accurately.
Submit the sitemap to search engines. Once you have created and optimized your sitemap, you need to submit it to search engines so that they can start crawling and indexing your pages. You can submit your sitemap to Google Search Console and Bing Webmaster Tools.
Here are some additional tips for optimizing your WordPress sitemap for SEO:
Exclude low-quality pages. You don't want to include low-quality pages in your sitemap, as this can hurt your SEO. For example, you might want to exclude pages like "Thank You" pages, "Login" pages, and "404" pages.
Use the priority setting sparingly. The sitemap priority setting allows you to tell search engines which pages are more important to you. However, it's important to use this setting sparingly, as it can be difficult to determine which pages are truly the most important.
Keep the sitemap updated. As your website grows and changes, you'll need to update your sitemap regularly. This will ensure that search engines are always aware of all of your pages.
Troubleshooting Common WordPress Sitemap Problems
If you're having problems with your WordPress sitemap, there are a few things you can check:
Make sure the sitemap is accessible. Search engines need to be able to access your sitemap to crawl and index your pages. Check to make sure that the sitemap file is located in the root directory of your website and that it is not blocked by robots.txt.
Fix any broken links. If your sitemap contains any broken links, search engines will not be able to crawl and index your pages properly. Use a broken link checker to find and fix any broken links in your sitemap.
Remove excluded pages. If you've excluded any pages from your sitemap, make sure that you're not linking to them from other pages on your website. Otherwise, search engines will still try to crawl and index these pages.
Update the sitemap regularly. If your website changes frequently, make sure to update your sitemap regularly. This will ensure that search engines are always aware of all of your pages.
Using a WordPress Sitemap to Improve Your Website's User Experience
In addition to helping with SEO, a WordPress sitemap can also be used to improve your website's user experience. For example, you can use the sitemap to create a navigation menu for your website. You can also add the sitemap to your website's footer to make it easier for users to find the pages they're looking for. Additionally, you can use the sitemap to generate breadcrumbs, which can help users keep track of where they are on your website.
Frequently Asked Questions:
Q: How often should I update my XML sitemap?
A: It's recommended to update your sitemap at least once a month. But ideally, re-generate it weekly or whenever you publish new content for timely indexing.
Q: Can I include pages with nofollow links in my sitemap?
A: Yes, there is no harm in having nofollow links listed in your sitemap. The nofollow attribute will be crawled as normal.
Q: Does a sitemap guarantee indexing?
A: No, a sitemap simply helps search engines discover new content. Proper on-page optimization is still crucial for ranking.
Q: Can I list pages blocked by robots.txt in my sitemap?
A: No, any URLs disallowed in robots.txt should not be included in your sitemaps.
Q: What is the maximum number of URLs I can have in a sitemap?
A: Google recommends keeping sitemaps under 50,000 URLs and no more than 50MB in size. For larger sites, use a sitemap index file.
Q: How do I create a sitemap index file?
A: A sitemap index is an XML file that lists the location of each separate sitemap file. Name it sitemap_index.xml and submit it along with your sitemaps.
Q: What are the main benefits of XML sitemaps?
A: Faster discovery of new content, improved indexing of pages, better crawling of large sites, and insight into broken links for cleanup.
Q: Can I include client sites in my sitemap?
A: No, sitemaps should only reference pages belonging to your domain. Client sites must have separate sitemaps.
Conclusion
A WordPress sitemap is an important tool for SEO and improving your website's user experience. By following the tips above, you can optimize your sitemap for SEO and get the most out of it.