Ever published a great article packed with information only to find it fails to rank highly on Google? We'll explain how WordPress SEO with Yoast can save the day. At ProfileTree, we use Yoast every day. Should you make it the SEO go-to for your business? Our Specialist Reviewer takes you through the essentials of this unmissable plugin. This article will be quite extensive, here we have a shorter guide to Yoast.
The Ancient Days of Yoast (2010 – now)
Yoast's founder Joost was born in 1982 and at the age of 12 he had his own computer. From then he found a love for computers and the internet. From the age of 20 he started to work in IT jobs and in 1994 he made his first website. His first big role was working on Webkit (open source). In 2006 Joost got a job as an SEO consultant to help take care of his family.
This is when the beginnings of Yoast started to take place. Joost went to many different SEO conferences and in 2007 a person pronounced his name 'Yoast'. He also started to work with WordPress around this time and created his first WordPress site in 2006. By combining all of his knowledge in WordPress, SEO and the internet and started to make some plugins on WordPress to help users with SEO.
This is how Yoast was established and in 2010 Joost took a leap of faith and started a company. At the start Yoast made money by offering sites SEO Consultancy. This was while he was developing his SEO plugin for WordPress. This is when Yoast was first established under the name of WordPress SEO. In 2012 Yoast got their first employee and continued to add more employees to their portfolio.
In 2015, after establishing a Yoast board, Yoast re-branded and started their academy. Users of the Yoast Academy can teach themselves SEO and how to optimize their own sites.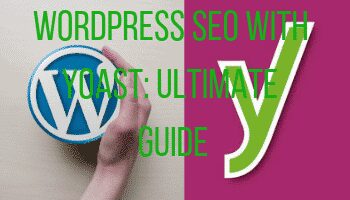 SEO for Everyone
Yoast has a slogan of 'SEO for Everyone', and that is exactly what they do. If you believe that the Premium version of the plugin is not worth your time and money, there is always the free version. Of course you don't receive as many features with the free version as you do with the Premium version. But even with the free version you will still be able to rank within search engines. We recommend the premium version though, as it does so much move, and you'll find out why further below.
Apart from the features of Yoast, why would you use this plugin? The reality is that it is more than just a Plugin, it is a community. That's why they have surpassed over 7 million users on all their plugins since they started in 2010, becoming the most used SEO plugin for WordPress.
Knowledge Base
One of the best ways Yoast tries to help 'SEO for everyone' is through their knowledge base. It is one of the best places to start if you have a problem with your Yoast plugin or if you have a question about one of the Yoast plugins. The knowledge base is based on an individual domain called 'kb.yoast.com', the kb meaning knowledge base. The knowledge base is updated multiple times a month with new articles. Similar to what we do here at ProfileTree. There are hundreds of helpful articles on the knowledge base that can help you with the plugins, failed downloads and almost any other problem you can think of, when it comes to Yoast.
Key Features of YOAST and Those Two Plans
There are many key features of the Yoast Plugin. All of which increase the possibility of your site, post or page ranking with search engines. In total there are 13 key features that will be explained below, seven of which are included in the free version of Yoast, so you will never be far away from amazing SEO. Overall there are two different plans for the Yoast plugin for WordPress. There is the Yoast free and the Yoast Premium, which costs I'm afraid.
Free Yoast Plugin
The free SEO plugin fits directly into YOAST and their aim of 'SEO for everyone' . Without this plugin, this goal could not be achieved as not everyone is willing or can afford to pay for an SEO plugin. Many of the SEO features of Yoast are included within this plugin, only some are not and some features are more restricted.
Premium Yoast Plugin
Furthermore than the free plugin is the premium version. This version of the plugin costs £79 a year for one site. If you have more than one site needing this plugin it will be more a year. So, what is so good about this premium version?
Overall you'll have access to 13 Yoast features instead of the seven made available in the free version. Some of the features are more advanced as with the free version you can only access Google previews whereas in the premium you can also get social media previews.
Keyword Optimization
One of the biggest features of Yoast is Keyword Optimization. If you have never used Yoast or a similar plugin before, you may have never realized the importance of keywords online. No matter what version of Yoast you use, if you use the free version or the Premium version, keyword optimization is a feature of both.
In the free version, you are only able to set one keyword, which can be seen as a disadvantage because you may need to choose between keywords. The best way to do this is to prioritize which keyword is more important, which could be very difficult in certain instances.
A perfect example would be if you have a WordPress Tutorial, which keyword would you use? Both WordPress and tutorial are perfect keywords especially when being used together. But I would use the keyword as WordPress as it is the main word of the topic your post would be about.
This makes the premium version perfect as it allows up to five keywords, so picking and choosing keywords has never been easier. So, you can use both the words 'WordPress' and 'tutorial' as keywords.
Page Previews – Search Engines and Social Media
A great feature is found by way of page previews. The best part about this feature is the fact you are able to see your pages on search engines without them needing to be published. This can answer a lot of your questions easily, such as does my images fit properly on the page. Or, does the colour of my font work properly?
Without the page previews, you would need to publish all your pages to then see what they look like in search engines. This can cause a lot of problems. One of which is the content on your page could become very difficult to read making users of your site, not want to arrive back.
In the premium version of Yoast, you can even check-out what your pages and posts look like on social media. This is a fantastic feature as social media now plays a big part in the way brands and companies share new products with the world and articles. They rely on others, like you and me to share their post and the only way they can do this, is to make the post look perfect on social media. This feature gives you guidance and allows you to see if your page looks right for social media, such as Facebook.
Without this you will be sharing your post on social media blindly. And you would be asking yourself questions such as; Does the image fit nicely? Does the title stand out at all? And many more…
Readability Check
Another big part of the Yoast plugin is the readability check. This feature works alongside many different smaller features, which then calculate a Flesch readability score. The higher the score the easier the post is to read.
If you have previously read our other smaller Yoast guide you will have seen that the Flesch score of it was 74.6, which is quite a reasonable score for a guide, which uses some technical words that not everyone knows very well.
The reading score is calculated by a mix of sentence size and structure, use of transition words and passive voice, the size of paragraphs and also with the amount of words that follow a subheading. If one of these is not used appropriately it should still have a good score. Otherwise your pot will be hard to read for adults as well as younger people, making the post become a flop.This feature is available to both free and Premium users of the plugin. To find out the Flesch score of this article, continue reading below…
Breadcrumb Control
Both users of the free and the premium version of Yoast also have full access and control of their breadcrumbs. This is used to by allowing primary categories over secondary categories. It is just a better filtering system for all your posts and pages as it is an easy way to navigate back to previous pages that you have been on.
If a post is part of multiple categories it is great to establish a primary and secondary categories for that post. These categories can help tidy up the breadcrumbs of your site. This is available with both the free and premium version of the plugin.
No Duplicate Content
Yoast also helps to tidy up your posts/pages by pointing out any duplicate content on the pages/posts. If there are two pages with the same content on your site, Google and other search engines will not understand which URL this content belongs too. This is where Yoast helps out.
With Yoast you are able to choose which URL the content belongs to, which in turn does not confusing Google and other search engines anymore with the content. This is a great feature as being told the same information can be very off putting and can make users find the information they are looking elsewhere. It can be very uninformative if the same content is shown repeatedly. This is available with both the free and premium version of the plugin.
Background SEO
You may well be a wizard with Search Engine Optimization, but do you know that SEO also runs in the background of your site? If not, then Yoast is the perfect plugin as it runs SEO that you may not know exists and SEO you cannot see or fix yourself.
One thing you should know about search engines is that they use web crawler bots to help out the performance and the search of their engine. This works by crawling through thousands and thousands of websites and web pages to find the perfect fit for that search term.
To help your site and pages perform to the very best, Yoast sets out your site and pages in a way that makes it very easy for the bots to crawl your site, which ultimately leads to a better ranking on search engines. So, if you take care of all the features you have with Yoast, Yoast will take care of all the background SEO afterwards.
You are also able to do this yourself by going into different files for your Yoast. But I would only recommend doing this if you actually know what you are doing. This is available with both the free and premium version of the plugin.
Update Plugin
Search engines are always changing the way they crawl websites and their ranking algorithm. So, you can never be too sure how to rank your website to its fullest, unless you have some sort of help. That is why Yoast update their plugin almost every week to help combat search engine changes in their SEO and algorithm.
Not only does this help to keep your site and pages keep updated in line with the search engines, it also helps to keep your site and pages competitive with similar sites on the same search engine. Especially newer published sites.If your license expires before an update, unfortunately you will not receive an update of the plugin until you get a new license. This is available with both the free and premium version of the plugin.
Internal Linking Suggestion
Another great feature of the Yoast plugin is the internal linking suggestion system. This is only available on the premium version of the plugin, but it is a great help. You may wonder the importance of internal linking, and the reason it is important is the fact that search engines use internal links to understand the structure of your site.
So, how does the internal linking system work? The linking system works by analysing all the text of all previous published posts and pages and then suggests certain links if the post you are writing has similar text to others.
A great example of this would be from our site. At the time of writing this article, the top linking suggestion is a post published called 'Best WordPress Plugins'. Yoast understands that this article is about WordPress and a WordPress Plugin. So, it automatically connects this article as a similar article to the one linked above.
Other suggested links for this article include, the SEO Report article, the SEO Checker article and the Meta Keyword article.
Content Insight
The words 'content insight' doesn't really scream to me much about what it does. But it a very cool and needed feature when wanting to rank for SEO. Again this only comes with the premium version of the Yoast plugin. What the content insight feature does, is shows the user of the site the top 5 most popular used phrases/words that are within the article. This allows users to check to see if their post will rank within search engines for what they want to rank for.
How does it do this? The easiest way to do this is to compare the content insights most popular phrases with the keywords. If they match or mostly match, then you are doing something right. The post/article will rank for what you are wanting to rank for, so everything will be all good. At the end of this article I will check to see what are the main phrases/words in the article. I will then check to see if they match with the keywords.
Redirect Manager
A feature you'll receive with the premium version of the Yoast plugin is the redirect manager. This feature is key to keeping visitors on your site in case something does go wrong. Nowadays people don't have a lot of patience and if one thing goes wrong when searching, will try to find the information they are looking for somewhere else.
The redirect manager does this by redirecting deleted pages and posts to other pages on your website. So, say for instance a page was accidentally deleted or unpublished on your site. You don't need to worry about seeing a 404 error as the link will be redirected to somewhere else on your site.
This feature works by asking to redirect old slugs to new slugs if they are changed and the same for when a page is deleted. It helps to keep your site fresh and clean. If a very popular page on your site gets updated and changed using the redirect manager can help you out a lot. Without the redirect manager, you will have to go into the code directly and change this yourself. Or, change links throughout your page yourself. Both of which can be quite time consuming.
Focus Keyword Export
The focus keyword export could be a very useful feature of the Yoast premium plugin. Yes, it is a bit misleading as you can export data other than keywords such as readability scores, titles and URLs. This allows you to see how successful the titles, keywords, URL's and scores of your site and specific posts.
When downloading an export of your site, you will receive an overview of your site in a CSV file. From here you will find out which pages and posts of your site that need improvement and what to optimise next on your site.
Exporting files can also be an easy way of adding information to multiple posts at the same time. The best example of this would be adding a title to multiple posts at the same time by using an export, altering it and then importing the edited file.
24/7 Support
With the free version of the Yoast plugin, you do not get 24/7 support from the experts at Yoast. This may prove to be a problem. Yoast is a very easy plugin to install, but there is always possible problems when installing anything. And some problems you may not know how to fix yourself. That is where contacting Yoast directly may help you out. I would advise checking out their knowledge base first for your problem.
That is where 24/7 support comes in handy. If you have a problem on a holiday or even late at night, the expert team at Yoast will always be happy to help you, if you have premium. If you have a free version of the plugin, you may need to wait a while to hear a response from the team. If you have a problem. You will also find ways of contacting Yoast..
Ad-free
One of the biggest catches of the free SEO Yoast plugin is ads. You will see Yoast premium ads all over your WordPress dashboard trying to convince you to go premium. That is how they make a profit anyway, so it is a small price to pay if you can't afford the premium or do not need the premium plugin yourself.
If the adverts on your dashboard annoy you and you do choose to go premium, I guess you would be happy to hear that the premium version scraps these ads. Generally that is how most companies work as adverts can be very annoying. Especially if you see the same ad over and over again. It's a shame YouTube do not offer their YouTube Red service in the UK as of yet… Or you can use the trusty Ad-block (which may not work on your WordPress Dashboard).
Yoast Support
Yoast has many support features for their plugins. All of which would help you and I very much if we were to ever have a problem. Overall there are multiple ways to receive support from Yoast. Some of the unique features will be talked about below alongside some normal support features, you would expect them to have.
The Yoast Academy- Expert SEO Training
The Yoast academy is a great feature of the whole company. It allows users of the plugin to learn about the plugin hands on, and it is a very worthwhile course. On the academy there are many courses you can partake in. Most of the courses are at a cost, but they can be very worthwhile, especially if you are a little more advanced with Yoast's SEO.
At the moment there is only one free course called 'SEO for beginners'. If you are new to Yoast and SEO, I recommend the course. Click here to find the course in the 'Essential SEO courses' section.
Our in-house Content Writer tried out the beginners guide, check out his small review below; He has been very keen on learning about SEO and expanding his own knowledge:
"The free Yoast SEO course is really well presented and covers the important information in a very clear way. Videos, articles and quizzes are used to help understand the important points and the detail would suit both a beginner and someone a bit more experienced looking for a refresher or extra tips."
For more about The Yoast Academy, read on. There's more to it than you'd imagine!
Yoast's Knowledge Base
If you are ever feeling lost within the Yoast world on WordPress, you're never far from some sort of help. Yoast have their very own knowledge base on their site. Every week new articles are updated to help Yoast users from around the entire world. There are over 300 articles on the knowledge base that can help you if you are ever stuck. So, you don't need to email or phone the contact line for a simple fix.
Overall there are ten different categories on the knowledge base. They range from Yoast SEO News, to Yoast SEO Premium back to My Yoast 8. Every single article has a great structure. If it is a tutorial article, steps are in a nice and clear order, so you can figure out the problem easily without getting confused.
Recently they have released an article outlining the new GDPR EU rules. This article covers user privacy as a new law came out that allows EU users to have more control over the data stored about them by a company.
To find out more about the Yoast GDPR Article, click here. If you are a person who is always conscious about your data, I highly recommend this article.
Support- Email, Phone
Yoast are a very small team based in the Netherlands. So they would rather you check out their support page instead of sending through a bombardment of emails. Although they do suggest emailing them if you cannot find an answer on the support page. Click here for a link to the support page.
If you have a Premium Plugin from Yoast such as the Premium Yoast Plugin you have access to 24/7 personal support. This premium support includes a complete free year of plugin updates and support, so you do not need to worry about being left behind.
If you have a problem in which you cannot find the answer in any place of their support, you should email Yoast at support@yoast.com , which is their support email. You should email Yoast if you have a problem with your setup or the basic use of the plugin. They do not setup your plugin unless completely necessary for the plugin to work. Anyway learning how to set something new up is always fun.
Other ways Yoast prefer you to contact them is a reply to your purchase receipt email, a quick and secure form within their help centre. (Include your order number and email here). The final preferred way of support is using the Email support in the help centre of your WordPress dashboard.They do have a Phone number, but it is not for support.
Blog
Yoast also has their very own blog. It is very similar to their knowledge base as it gives out important information on a range of topics. Topics include WordPress and Analytics. There are almost 1000 articles on the Yoast blog with some of the best advice for Yoast, many case studies from Yoast veterans and some of the tutorials from the knowledge base are included. One of the best case studies I have seen on the blog lately is Caroline's Corner.
Free Tips- Sign up
Another great support feature of Yoast is their tips system. You can set your email up to be sent new Yoast ideas and tips. They can be very helpful.Many of the free tips they give you can be found in some of the articles on their website, but 9 times out of 10 you will not know about them because you haven't had a problem with your plugin, so there was no real need to read the article. Unless you have always been the kind of person to expand on your knowledge. Or if you are anything like myself, you like to be an expert in everything you do. Or at least try to become an expert.
To receive these tips and tricks all you need to do is subscribe to their newsletter. You may not want to sign up to their newsletter as it would be 'boring', 'annoying', 'spam' or 'extensive'. But I can assure you that it is not any of that. The newsletter consists of great tips, tricks and other important information about the company and the plugins. And they don't constantly span your email with it.
They don't want to be bombarded with support emails from people who haven't tried to find the answer. So, why should you be bombarded with their emails? Unless it is very important information regarding your own account and plugin! Then it might be an exception.
Yoast FAQs
Within Yoast's knowledge base they have their own FAQ's section. FREQUENTLY ASKED QUESTIONS are some of the most essential pieces of information and knowledge you need to know when setting up your plugin or even your own account.
The FAQ's are in the form of an article, so all you need to do is find the right FAQ article for you and read it. It should answer any questions you have. One of the most used and viewed FAQ is the 'How to install Yoast SEO Premium' article. In this article it goes into depth about how to install your plugin.
This includes how to download the Plugin from Yoast themselves. How to upgrade your plugin and of course how to install your plugin. It is one of the most helpful articles, as you do not want to install your plugin wrong or it might not work accordingly.
Send Yoast Free Stuff
The expert team at Yoast are always wanting to expand their knowledge of Search Engine Optimisation, WordPress and the Word Wide Web. To do this they just don't rely on themselves to find great articles, books and websites. They also want you and me to be involved in their development.
If you think you have some great information, that the experts may not know about, they offer a service in which you can send them books or other stuff (if you'd like!) Maybe even some drawings or Illustrations.
The Yoast Academy
Previously in the article I talked about the Yoast academy. But I would like to touch a lot more on it… I personally believe it is a great feature, considering that they have a small team based in Holland.
Overall there's approximately seven or eight courses you can take part in at the moment in Yoast's academy. This includes basic courses to the more technical courses. For the moment there is a free course for beginners called 'SEO for Beginners'. Other courses can cost between £39 – £199 for the single course.
There are also two bundle promo packages which include many of the courses together and you can save between £49 – £185 if you are to choose one of these packages. What's so good about these courses? Below I will go through each course and what they include in detail as well as give a great overview of the free beginners course.
SEO For Beginners
The SEO for beginners training course allows users of WordPress to become familiar with the Plugin and how to use the Plugin to its full potential quickly. It will usually be the first step people take into the SEO world of online.
So how does the course work? Well, it is broken into 3 easy steps. Number 1 is, 'What is SEO'. Number 2 is 'Content SEO', and number 3 is 'Technical SEO'. You'll first need to know the basics of SEO to be able to understand how to use it. Afterwards you'll be shown the basics of content and Technical SEO. You will need to watch numerous amounts of videos to complete the course. This is where all the information is stored that you will learn. There is also a small reading section and then you will need to complete a quiz at the end of each section.
The course will take approximately between 12-16 hours to complete and overall there are over 2 hours of videos to watch. The goal of the course is to outrank competitors in search engines, understand SEO and how to use it and also how to use SEO in WordPress/CSS.
Basic SEO Training
Basic SEO Training is another starter SEO course. It costs £199 but it is worth it. How though? Overall the course consists of five different modules covering Content, Technical and Holistic SEO. In the course you will learn the basics of SEO, SEO Strategy, Technical SEO, SEO Copy-writing and important SEO tools such as UX and Conversion. Other topics you will learn about is search engines site crawling and site speed.
This course also talks about the latest SEO, WordPress and Yoast Plugins. This changes every so often, so they even keep you up to date by updating the information and letting you know about it. The course takes about 6-8 hours to complete with 2 hours of videos. At the end of the course you will receive a certificate and anyone who needs to see your certificate can find it online.
SEO Copywriting Training
With the main focus of SEO still being on words and writing after all the changes search engines have made to their algorithms. This course has the same focus point…writing!
Overall this course costs £199, but at the end you should be a new expert in SEO and the writing to attract the search engine crawlers.
At the end of this course you should be an expert in choosing your keywords, how to prepare your writing before starting to write a post or a page. You should also be an expert in knowing what attracts your audience. Such as to what words to use and your tone in which you write in. You should start to see a consistency of visitors to your site due to knowing what your audience wants.
The course itself has multiple videos to teach you all you need to know about SEO. At the end it will quiz you on each section of the course, so that you know that you have learnt something. Overall the course should take you approximately 6-8 hours including the videos.
Technical SEO Training
This training course outlines the importance in the Technical side of SEO. The bit almost everyone tries to avoid, but in all cases it is a reality. Without the technical SEO being up to scratch, Google and other search engines would not be able to read your website properly. Which could be very damaging in terms of your ranking and the traffic to your site. This part of SEO is the hardest part to get perfect but is the easiest SEO to mess up and not rank.
Overall this course will cost you a mighty £199, but at the end of the day it would be worth it if you do not know the technical side of SEO. The course covers 6 modules, including understanding HTTP, meta tags, HTML and site Crawl-ability. Other modules include an introduction to SEO and site speed.
Since this training may take you a while to come away from the content SEO route, it may take you up to 12-16 hours to complete. If you have good knowledge of the topic at hand before it may take you considerably shorter time. To help you learn, the course offers a number of videos, quizzes to test your knowledge and some background reading. Once completed you will receive a certificate and a badge. The badge you can show off on your own site and show employers around the world.
Structured Data Training
For £149 you can be a part of a one day online course that will help you with your structured data. This is how a website directly communicates with search engines such as Google and Bing.The course includes three modules, which are called 'What is structured data?', 'Implementing Schema.org with JSON-LD' and 'Practical use of structured data'. You will learn through a mixture of methods including videos, quizzes and content.
At the end of the course you will receive a certificate and a badge to show off on your portfolio. You should come out with new skills and knowledge on structured data including standing out from the competition.
Site Structure Training
Very similar to the course above the site structure training course covers SEO within your site structure. So how can your site structure make you rank higher? This course is ideal to learn the answer to this question.
Overall the course includes three modules, which are, 'Introduction to Site Structure', Ideal site structure' and Improving your site structure'. It is a short course that can be completed within a day or so as it recommends 8 hours to complete. The course gives you clear instructions on how to complete it with many videos and quizzes for each section within the modules.
Just like the rest of the courses offered by Yoast, at the end of the course you will receive a certificate and a badge. At the end of the course, you should be able to set up a site SEO ready. Understand which site structure is better for which kind of website.
Multilingual SEO Training
The final training course Yoast provides for everyone is the Multilingual SEO Training course. It costs £199 and at the end of the course you should be able to use the knowledge you learn to its full potential.
This course teaches people how to set up a site to target new target markets and in different countries/locations. You will also learn how to transfer original content from one language to another in easy steps, as well as learning how to do multilingual keyword research strategy.
This course is quite big compared to other Yoast courses. You also need to learn about different languages as it is multilingual. Overall it should take you an average of 12 hours to complete with 2 hours of videos, 14 quizzes and 2 hours of reading.
At the end of the course you will be able to pick out keywords in different languages, translate words with SEO, pick the right domain structure for a multilingual site and also know how to implement hreflang correctly. You also get a certificate and a badge to advertise your success.
raining Bundle (Promo- Save £185)
If you are a person who wants to know SEO fully, then a training bundle from Yoast may be more up your street. It costs £699 for 6 of the SEO courses available from Yoast. This saves you an INCREDIBLE £185!!
This All-in-one bundle includes these six courses:
Yoast SEO for WordPress Plugin Training
Basic SEO Training
SEO Copy-writing Training including Keyword Research
Technical SEO 1 Training
Structured Data Training
Site Structure training
For more information about each of the courses, see above in the article.
SEO Training Bundle (Promo- Save £49)
For a smaller SEO Training bundle, be sure to check out the SEO Training Bundle. It will help your SEO greatly for your knowledge or to put into practice. This bundle costs £249 saving you £49 as you get two modules, shown below:
SEO Copy-writing Training including Keyword Research
Site Structure training
For more information about each of the courses, see above in the article
Want more plugins?
You might not be aware that Yoast has more than one plugin available for everyone: a plugin to help your videos rank better, a plugin to help news articles rank better, Local SEO Plugins and Plugins to help your WooCommerce SEO.
Overall there are another five Yoast Plugins that are sure to help you out with your SEO if you are to use them. The Yoast SEO for WordPress is just the main Yoast plugin that if you know about Yoast, have heard about.
Video SEO for WordPress Plugin
The video SEO WordPress Plugin is a Plugin that works similarly to the way the other SEO plugins work. It helps you rank! But surely can the WordPress SEO for WordPress help with the video SEO? And the answer will be no, not as good as this plugin. So, how does this work? You also need the Yoast SEO Plugin as this plugin relies on the other for much of its own capabilities. You also need to use a video platform that is supported by the Video SEO Plugin. YouTube, Wistia and Vimeo are a few of the supported platforms.
The results are that your videos on these platforms will rank in Search Engine Results such as good. Generally when you search a topic or something even obscure, you will receive video on the first page of results and this plugin helps that happen. I would highly recommend this plugin if you use a lot of videos in your work or if you have a few great videos, that you reckon would be helpful for everyone to see. Overall the plugin costs £69 for use on one site. This also includes a year of free updates and support.
Local SEO for WordPress Plugin
If you are a company losing customers within your local area to competitors, it might be because your Local SEO is not up to scratch. Nowadays everyone searches for local businesses on Google, asking for directions, contact directions and opening hours. If you do not have these details on Search Engines you may lose customers to competitors who do. So I think its time for you to catch up and this is how.
How it works. The plugin helps to tell Google and other search engines everything it wants and needs to know about your business. This will help you rank. It also enhances your contact page and optimizes your SEO for multiple locations.
A Schema.org is essential for Google to see all contact information on your site, on every page. An embedded Google map can be easily added to your contact page and all holiday information about your store can be easily added to your site and search ranking.
Multiple locations can be added with a store finder and is then optimized by Google. The cost of this Plugin costs £69 for one site, with a free year of updates and support.
News SEO for WordPress Plugin
The News SEO Plugin by Yoast helps all your news articles rank in Google News. It does not help to submit your site to Google News but helps optimize it.
The plugin does this by creating XML News Sitemaps and RSS feeds. It also helps as it allows use for standout tags and helps to optimize more advanced options.
Similar to other Plugins, it will cost you £69 for one site. You get free updates and support for a full year.
Local SEO for WooCommerce Plugin
Similar to the Local SEO Plugin for WordPress, the Local SEO for WooCommerce helps businesses rank on Search Engines such as Google. Many businesses seem to be treated a little bit better by Google, but they actually do not. It's just hard work paying off for that business.
This is where you will want to be to rank in search results. and you do this by filling out all the information correctly. If you already have the Local SEO for WordPress it is not essential to have this plugin, but it may be worth your while. Overall the plugin costs £129 for a single site, with a free year's worth of updates and support.
Yoast WooCommerce SEO Plugin
The final plugin that Yoast offers is the Yoast WooCommerce SEO Plugin. This plugin helps your online store rank better and higher in search engines such as Google and Bing. This will lead to more traffic to your website resulting in more customers also.
The Plugin goes hand in hand with the Yoast WordPress Plugin as it does not help the store rank but it will help the SEO of everything else, whereas WooCommerce does the opposite.
The result of this plugin will be more visitors, clicks and customers. The cost of this plugin costs £49 for a single site with a free year of support and updates.
What Makes Yoast great?
There are many features of Yoast that make it great as well as smaller facts about it itself. To me the fact that the company of Yoast is still a small company based in Holland and is still run by its founder, makes it feel better using it. If I was to pay for Yoast myself, the fact that my money would be going to a smaller company rather than larger business makes me feel more comfortable.
They also seem like they care a lot about their customers as their support network is very vast. They may not want to receive emails from everyone for support but they provide many articles and documents that can help you fix any problems you may have.
The many features you receive with just the free version of the plugin makes it easier to rank than ever before. Smaller websites such as blogs can get a real kick-start with the free version. Bigger sites can get an even bigger head-start in front of their competition when using it also. Using the paid version of the plugin can help that just a little more. The training courses are also a great way to know how to use Yoast to its full potential. This means you don't have to struggle to learn.
Would I recommend Yoast?
"Without using Yoast it would be much harder to make progress towards ranking in search engines without specialist expertise. Of course, ideally you'd use professional support to really access the full depth of the latest SEO methods. If that wasn't enough of an argument to try Yoast, all the main features of the plugin are easy and simple to use.
Let's talk results!
Start improving your website, optimizing your digital marketing strategies and increasing your sales.