WordPress Website Hosting Service
Forget about your WordPress problems and focus on running your business
Our WordPress Hosting In a Nutshell
We have been developing high-performance websites since 2010. Why not benefit from our experience? We have released our own WordPress hosting solution and development support to help more business owners reach the customers searching for their products & services.
We work with you and your team to build solutions that will work for you. This means using marketing tools that fit your needs, your budget and your overall aims. We do this to help you maximize the return on your investment in marketing. That way, you can leverage your digital activities into leads, sales and growth.
Take a look at our Managed WordPress Hosting Services to see what we can do for you and your website.

SEO PERFORMANCE BOOST
Using our hosting set up – you avoid the problems of cheap hosting that does not help your search engine rankings. Why invest in online marketing when your website will never get more traffic due to poor hosting?
WEBSITE OPTIMISATION
Did you ask for a fully optimised website when you approached your web design company? We will optimise the code on your WordPress site and maintain this to ensure that technical errors are not impacting your business.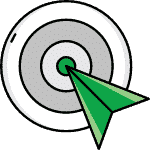 WEBSITE SECURITY
You insure your business – have you insured your website? What if your website vanished today? We monitor the security of your WordPress site and take a daily backup. This means you're covered no matter what!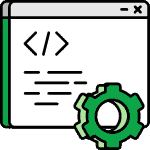 WEBSITE CHANGES
Our packages allow you to access dedicated WordPress specialists who will make the improvements you need to your website. Avoid high hourly charge or putting off updates that could improve your business!
"The team at ProfileTree has been very accessible, creative and detailed in their delivery of the brief to date. ProfileTree gained an admirable level of knowledge of our sector and of the Clinic's specific cornerstones. Communication, flexibility and responsiveness is always afforded to us as a client and we very much look forward to availing of their expertise through ongoing support and guidance."
"ProfileTree's enthusiasm for creating powerful content is evident in the several projects they have completed for us. I really appreciate their attention to detail, flexibility and creative approach to bringing our attractions to life online."
"It has been a pleasure to have ProfileTree developing our landing page. The design was perfect to the brief. They have been fantastic in accommodating our last minute changes throughout the process. The out of hours communications prior to the landing page launch did not go unnoticed and we appreciate it massively."
Why Choose a WordPress Hosting Package?
When most of our clients come to us for a new website, they focus on just getting the website done and online. They don't always consider everything else that comes after that. Hosting is often a rush job, done at the cheapest price. Often, this isn't factored into the budget until much later in the process, and sometimes not even until after the site is live.
Our WordPress hosting services take a different approach.
Your hosting service has a big impact on how your site performs for your users. When the hosting service is not geared towards performance and SEO, it can harm the website that you just spent weeks or months developing with your team and web design company. At ProfileTree, we use the best hosting platform for your website, ensuring it meets and exceeds the requirements for your website to perform well online.
We also build a whole host of services into the package. This ensures that your website stays continuously optimised and updated. Our support team will keep your WordPress site backed up, secure and safe. We provide a high level of website service at a range of 3 price points, depending on the level of cover and service that you need.
Get Started
Monthly Developer Review & Report​

Daily Secure Backups
Grow Online
E-commerce Support

Monthly Developer Review & Report​

Daily Secure Backups

Optimisation for Speed/Ranking
Branch Out
Monthly Developer Review & Report​

Daily Secure Backups

Optimisation for Speed/Ranking

Unlimited* WordPress Tasks

Priority Support - Top of Queue
WordPress Hosting and Management from ProfileTree
Our WordPress hosting packages are aimed at letting you getting on with doing what you do best. We understand that most business owners aren't tech specialists. This is why we offer hassle free hosting and support services to ensure high performance and unparalleled reliability.
WordPress hosting might not sound like the most exciting investment in the world. However, choosing a hosting packaged designed by WordPress experts offers countless benefits, from attracting more users to converting more of these into hard profit.
Of course, every WordPress build comes with certain features pre-installed. These include the WordPress control panel, and a variety of themes and plugins. Your hosting solution has a huge impact on how these function. Our WordPress hosting plans provide security, fast load times, SEO performance and a wide variety of support and maintenance options.