What is UX design? Essentially, this is the process of designing your website to maximise the chances of users doing what you'd like them to do. This involves techniques to increase the amount of time people spend on your site, as well as making information easy to locate.
The goal of UX design in business is to enhance customer satisfaction and loyalty through the relevancy, ease of use, and value of your customer experiences.
What Is User Experience?
At a basic level, UX is the experience someone has when they visit your site. This encompasses things like load speeds, visual design, content and navigation. Essentially, all web users are seeking information, whether it be on a product or a service.
UX is all about making this process as quick and easy as possible, as well as ensuring that when they find the right information, that it's presented in a visually appealing format.
With a broad definition in our heads, let's take a look at what UX means for businesses.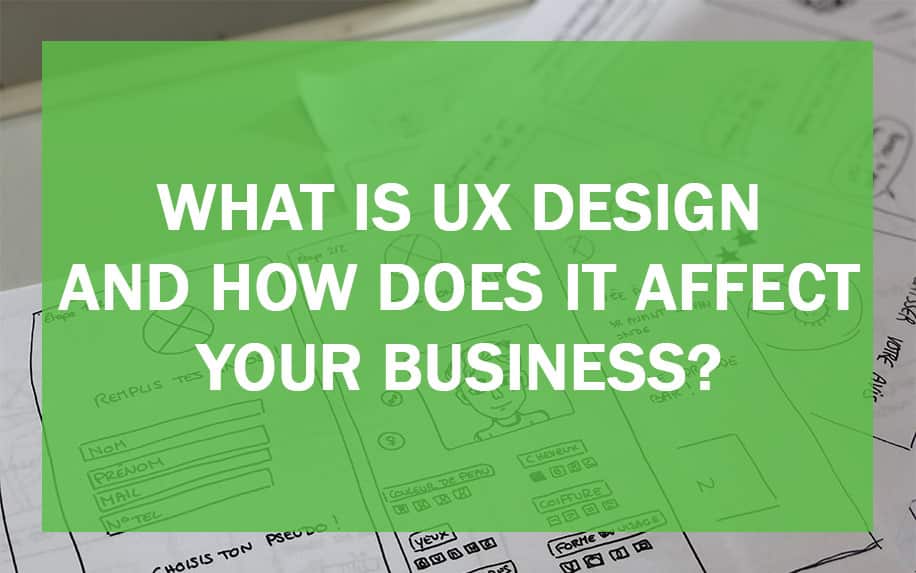 Why is User Experience Important?
UX is highly related to another kind of web design – conversion rate optimisation (CRO). CRO is the art of coaxing as many users as possible into making a purchase.
Good UX helps this process by creating a smooth process to funnel users from landing pages to the checkout.
Like all business decisions, the ultimate goal here is to boost your profits.
Essentially, as an online business, you can increase revenues by pulling one of two levers:
You can acquire more users,
You can improve the lifetime value and conversion rates of your existing traffic.
You can acquire more users, as UX has an indirect effect on SEO.
However, user acquisition is expensive, especially in certain industries: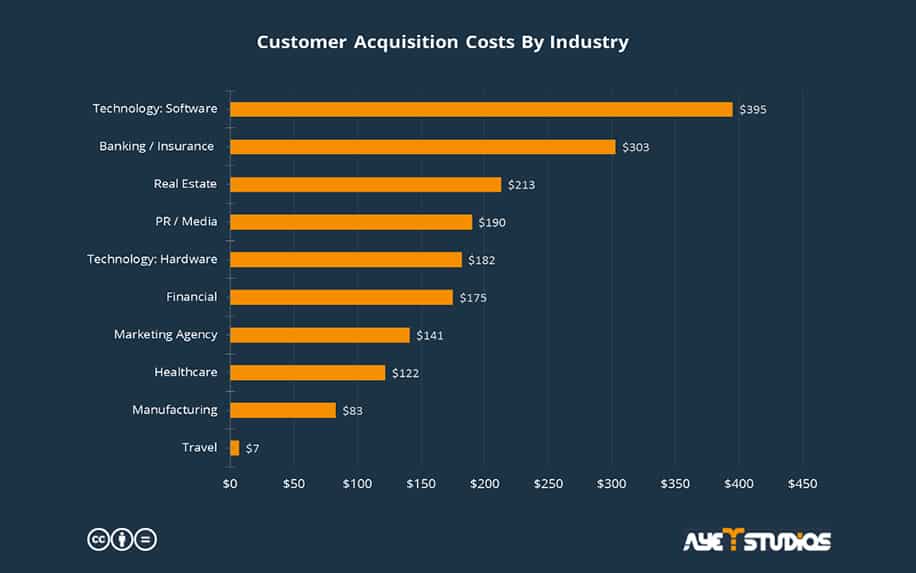 With the cost of user acquisition, it's important to ensure that you get as much value out of your web traffic as possible. This is the role of UX design.
User Experience Design: KPIs and Priorities
UX Designers examine and assess how users feel about a system, in regard to ease of use, perception of the value, and efficiency in carrying out actions, such as purchases of email signups.
This can be carried out through user experience surveys, and gathering feedback from real-life users. This is typically done during the design and development stage.
Nowadays, designers increasingly carry out UX optimisation on an ongoing basis. This involves taking advantage of the massive amounts of data that modern websites gather on their users.
Key metrics that are examined in the process of UX optimisation include:
Time-on-site, time-on-page, bounce rates & exit rates – These are important indicators of how much value users experience on your site. The longer the average user spends on your site, the better the experience they're probably having.
Conversion rates – This is the proportion of your site visitors who make a purchase. Obviously, the higher your conversion rates the better.
Repeat business, average lifetime value, customer referrals – When customers return to your site, make multiple purchases, or refer their friends, it is a strong indicator that their overall experience with your business has been a positive one.
Load speeds, server timeouts, internal linking errors – Technical factors are also vital for user experience. The longer it takes for your content to load, the more likely it is that users will become frustrated and leave your site. Similarly, server timeout and broken links create a very poor user experience.
At least, that's what UX design achieves in theory. With that in mind, let's take a closer look at what UX designers actually do. After all, when you hire any professional, it's important to know what you're paying for.
Key Tasks of UX Designers
Some UX designers are specialists. However, these days pretty much every web designer deals with user experience in one way or another. Here are a few things that UX designers do:
Conduct a content Inventory A Content inventory is a list of pages on a website used to show the need for changes.
Design Patterns to provide consistency and a way of finding the most effective "tool" for the job. Employ user profiles to improve knowledge of an audience.
Create a study to compare the effectiveness and quality of an experience with various interfaces.
Design on-site elements to provide smooth and easy navigability and calls-to-action.
Carry out technical analysis and optimisation to ensure that the site performs correctly for end users.
Often, these tasks are carried out simultaneously. Other times, it may be necessary to focus on more specific areas of UX, depending on the needs of your site.
User Experience Design Resources
Different users have different expectations so it is important to find out what your audience expects from your site. When you discern the needs of your customer, you'll be able to configure and construct a site that meets those expectations.
In addition to the data we've already touched on, UX designers often refer to the target demographics of the site when designing experiences. This helps to account for things like different preferences and levels of digital literacy.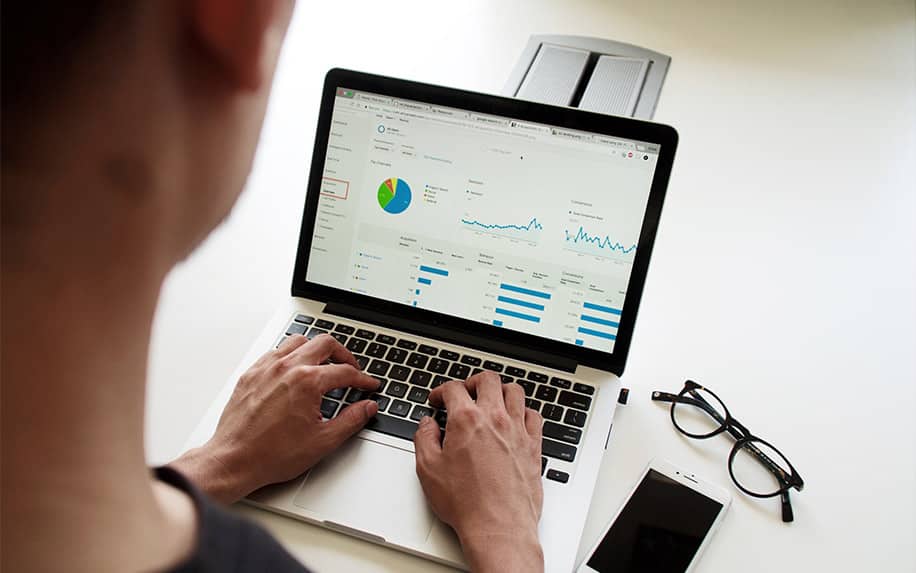 UX is important to both users and business owners to determine what content is needed on a site, what UI design is appropriate, and how to transform your vision into a fully functional website using the most effective tools available.
What is Design Thinking?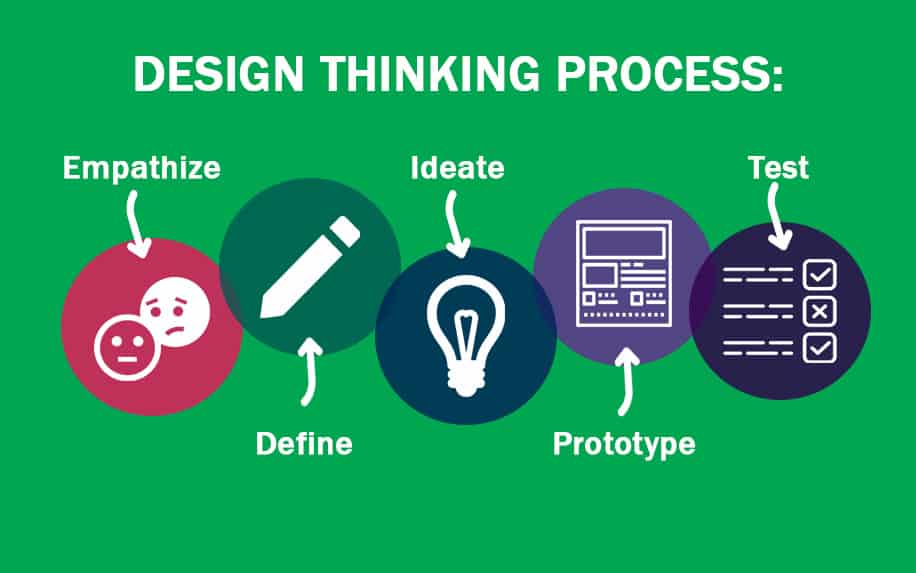 Design Thinking is a dynamic tool that helps when confronting challenging tasks. It has been used to find compelling new solutions for fields as diverse as healthcare, wellness, food, sustainability, and financial services.
Design thinking can help all sorts of organizations uncover new ways of thinking.
As an example, to fight eating disorders, we need to understand kids' lives and what propels their behavior. The solution must be rooted in human needs, a healthy self-image and enjoyable physical activities for children.
UX design is the process of constructing websites and web applications that are useful, easy to use, and pleasurable to interact with.
User experience (UX), is highly related to how a person feels when interacting with a system, including the emotions that are invoked while using a website or app.
Websites and apps are becoming much more sophisticated as technology advances. What used to be a one-way medium has segued into a very full and interactive experience.
However, a website's success still depends on how users perceive it.
The UX Design Process
UX design is the process used to determine what the experience will be like when a user interacts with your product.
You can design your own website depending upon who your visitors are, whether your website is business-to-business, business-to-consumer, or an ecommerce site for selling products online.
You can improve your website with UX Strategies, but you must know who your website users are, be knowledgeable about their business goals and know what they expect from the website.
Different audiences have different needs, so learning what your target user expects from your site means you'll be able to design and build a site that meets those expectations.
Remember, user experience (UX), is all about how a person feels when interacting with a system.
This is usually indicated through some form of human-computer communication.