WordPress is the most popular way to build and manage a website. In large part, this is because it's so easy to make a professional looking site. This is due to what are known as WordPress themes.
These make it easy for even the worst techno-phobe to host a stunning website for their business. They've also largely cut the cost of web design, by forgoing the need for custom builds.
Today, about 35% of the entire internet is powered by WordPress.
In this article, we're going to explore what WordPress themes are, why they're useful, and how you can make the most of them.
That's a lot to cover, so let's dive right in.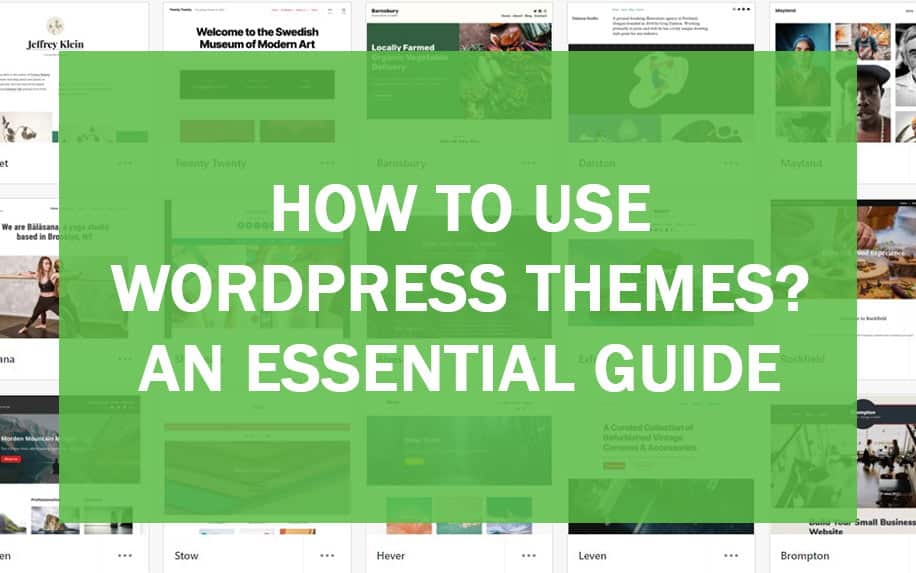 What are WordPress Themes?
A WordPress theme is basically the layout of your site. It's a unified design which consists of all the colours, graphics, and text presented on your website.
In the past, to apply a theme to your website, you had to do all the coding yourself, or hire a web designer to create CSS stylesheets for you.
This used to take hours, maybe even days, for anyone not familiar with coding. It also didn't give a clean enough finishing for anyone needing a nice professional look for their website.
Nowadays, it's as easy as just searching and choosing the theme you like the most.
You can either use a custom theme or you can choose one of the themes offered on WordPress.
Even better, there are a vast number of free premade WordPress themes to choose from. This makes it easy to experiment with different designs and layouts.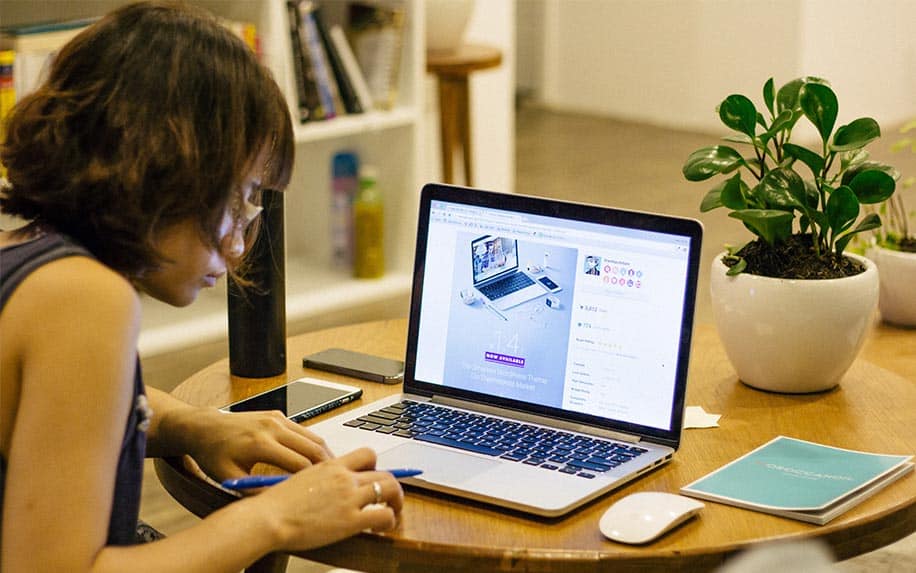 A theme only changes how your website is displayed without changing the software behind it.
Your theme consists of a series of files called 'Templates' that build your website. Some templates are consistent on all pages (e.g. header and footer) while others are only used under certain conditions, for instance on particular subdomains.
For example, if you write about news and entertainment, you can customize these two pages to have different layouts.
You can also assign different functions to the links on each page.
Templates consist of XHTML as well as a CSS Style Sheet. XHTML is used for the design and structure of the page while the CSS Style Sheet is used for its presentation, including fonts and colours.
WordPress Themes: Page Structure
As mentioned, one of the main benefits of WordPress themes is the fact that you really don't need any design knowledge to create a professional website. However, it's still useful to have a basic grasp of some of the main concepts in design.
Even the broadest understanding design fundamentals will help you to get the most out of your WordPress site. Specifically, understanding how your pages are structured will help you to identify and action improvements.
A normal WordPress webpage should be structured as follows:
Header – The top part which, aside from containing the <head> </head> tags in the HTML, should also include the main navigation menu and logo/name of the company/blog.
Content – The middle part which includes everything posted on your blog and, unlike the Header and Footer, should be editable in the HTML. It should contain all the posts published to your website.
Footer – The bottom part. Usually contains copyright information and disclaimers as well as some navigation links.
These are also the basic ingredients of any WordPress theme.
Now that we've got a little bit of theory under our belts, let's look a bit more concretely at how you can use WordPress themes.
How to Use WordPress Themes
Adding or changing a theme is very simple.
Usually, Theme Developers provide instructions on how to install their themes, especially because every theme is a little bit different in its functionality. Therefore, some themes might need more steps than others to install.
If any part of your theme doesn't seem to be working, contact the theme author for help.
There are multiple techniques to install a theme, depending on your needs and ability level. You might prefer using one over the other, but they will all give you the same result; a brand new theme to show off your business.
Here are some simple step-by-step guides that will help you with your installation process.
How to Use WordPress Themes Using Administration Panels
This is the most basic way to install a new theme on your WordPress site. However, this limits you to pre-existing themes, which are available on out-of-the-box WordPress installations
If you want to choose a theme besides the ones you already have installed, click on the Add New Themes option in the Appearance sub-menu to upload themes directly to your blog.
Login to the WordPress Administration Panels.
Click on Appearance, then Themes.
Click on Add New.
Use Search or Filter to choose a theme you like.
You can preview the theme by clicking on the Preview button or you can start using it directly by clicking on Install Now.
If you already have a zipped theme you want to use on your computer, just click on the Upload link on the top row.
Click on Live Preview to check it out first or just directly click on Activate.
When you're installing a zipped theme you have on your computer, make sure to only select the theme itself from the file.
If you upload the whole folder, you'll get an error as the folder usually includes not only the theme but also the theme documentation, like instructions or licenses.
How to Use WordPress Themes Using cPanel
In some cases, the theme developer offers installation through cPanel. Essentially, this is a third-party administration portal for WordPress.
If your site uses cPanel, you can install a WordPress theme using the following steps:
Download the .zip theme file to your computer.
Open the cPanel File Manager and find your Themes folder.
Click on Upload Files and upload the .zip file you saved.
Select the name of the .zip file in the cPanel, then click on "Extract File Contents" located in the panel on the right to decompress your .zip file.
Proceed with the same instructions as the one in Selecting an Active Theme (see below) to select a new theme.
How to Use WordPress Themes Manually (FTP)
File Transfer Protocol (FTP) is basically a technique used to upload files directly to the server where your site is hosted. This might be necessary if you've commissioned a custom WordPress build.
To manually add a new theme to your WordPress, follow these steps:
Download the Theme Archive and extract all files, except the directory structure.
Follow the guidelines provided by the Theme Developer.
Use an FTP Client to access your host web server, then create a directory to save your theme in the wp-content/theme directory provided by WordPress.
Upload the Theme files to the new directory on your host server.
Proceed with the same instructions as Selecting an Active Theme (see below) to select a new theme.
Selecting an Active Theme
Of course, sometimes you may wish to move back and forth between different WordPress themes For instance, you may use a theme temporarily as part of a seasonal campaign. In this case, it's important that you know how to select an existing theme on your site.
If you want to choose from one of the themes already installed, just follow these steps:
Login to the WordPress Administration Panels.
Click on Appearance, then Themes.
To see the options of the theme you're interested in, hover over the Theme thumbnail image from the Themes panel.
To learn more about any theme, click on Theme Details.
Click on Live Preview to check how the theme looks like with your content.
Select the Activate button.
Depending on the theme, you can also customise it a bit more to your personal taste.
Look for the Customize button in the Appearance panel. You can assign a tagline, change colours, insert a header and background images, and change the menu location, just to name a few.
In some themes, you can also click on Widget in the Appearance panel to assign widgets purposes such as displaying a calendar, a search form, a comment section, or just additional text.
WordPress Themes: Tips and Tricks
Of course, understanding how to install a WordPress theme is only the beginning. Let's take a look at some helpful tips and tricks you can use to ensure you offer the best possible experience for your users.
Test your Theme Before Going Live
One of the most important things you can do is ensure your theme works properly before you go live.
Make sure that you can successfully preview your theme. If, after you press the Live Preview button, the page appears blank, do not activate the theme as it might not work properly.
Considering that this is the age of technology and more people are using their phones for everything online, it would be advisable to choose a theme that is easily adjustable to computer, mobile, and tablet screens.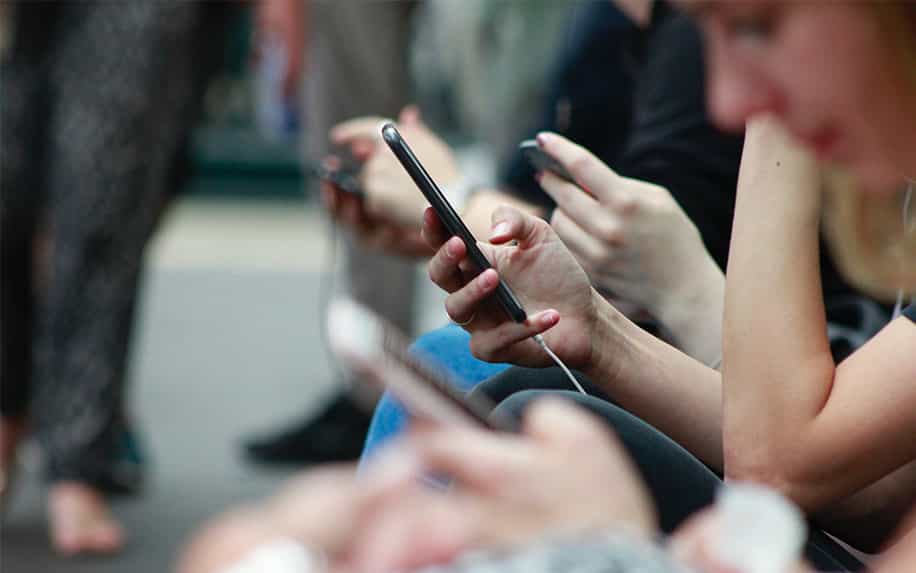 Research Theme Options Thoroughly
Check out the official WordPress Theme Directory which houses the entire collection of inspected and free to use WordPress themes.
There are also themes that you would have to pay for to use which usually provide you with more flexibility in their options. They have better customer service and you can use them to customize your website more.
Unlike WordPress.org, WordPress.com websites don't allow the use of custom themes nor installing plug-ins. You would have to choose from the themes available to you.
If you're not sure whether to go with WordPress.com or WordPress.org, this complete guide will give you all the information you need to choose.
If you decide to buy a premium theme, make sure that it works with WordPress. After purchasing it, download all files and documentation for it.
You can also choose to add extra features to your website on WordPress by using plugins. However, some plugins can only be used with certain themes, so it's important to do your research.
Why Develop Your Own Theme?
Alternatively, you can skip using WordPress themes and go straight to developing them yourself. Some people prefer to develop their own theme instead of choosing from the existing ones they can find online.
After learning how to use WordPress themes, developing themes can be a huge step forward.
This can be advantageous as a developer, as it allows you to create the theme exactly how you want it to look, while learning more about HTML, PHP, and CSS.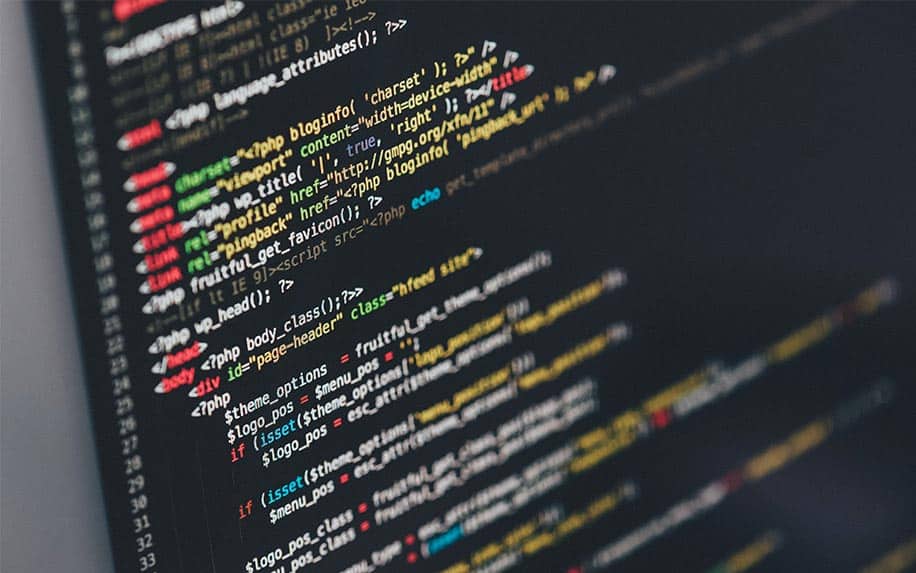 It can also give you the opportunity to share your creation with other members of the WordPress community.
If you're still new to theme development and want to learn more about it, you might want to start with a Child Theme first. Child Themes are a way to modify an already existing theme while keeping its functionality and style.
After setting up your theme, learning how to create pages will be another step towards launching your website. Once that is done, nothing is easier than creating posts to publish on your website.
Set-up a Homepage
Once you install your theme, you need to start working on your homepage, as that's the first thing anyone who visits your website will see.
The following steps will guide you through giving your homepage its own layout to set it apart from other pages on your site.
Find the Pages link in the sidebar and click on Add New.
Under Template, choose Homepage.
Click on Publish.
Go to Settings in the sidebar, then Reading.
At the Front Page Displays, choose A Static Page instead of Your Latest Posts.
Under this, you will find Front Page where you should select Home, then Save Changes.
Set-up a Menu
Menus might not appear in some themes unless you set them up yourself. Alternatively, you might want to customise the menu on an existing theme
Follow these steps to create your menu:
Go to the Appearance panel, then click on Menus.
Edit the default menu options as you like.
Click on Create Menu.
Switch to the Manage Locations tab.
Assign a Main Menu, then Save Changes.
Using WordPress Themes Is Simple but What to Do Now?
There are multiple ways to use WordPress themes.
You can choose from an extensive range of pre-installed themes, you can install new themes from WordPress, or you can download them from another website and then upload them onto WordPress.
While some themes have a certain commonality to them, each theme is unique. The options you find in one theme may be different in another.
Always make sure to read the theme documentation provided by the Theme Author so as to know how everything works.
You can change your theme as many times as you want. Whenever you change it, the layout and options will change but you'll still have the same content.
Finally, whichever theme you choose, make sure that it's built for the purpose of your website.
For example, if you're creating a food blog, the theme should suit that visual topic and have many options to showcase any pictures you want displayed.
If you're creating an online shopping website, choose a theme designed for selling products to accommodate your needs.