A WordPress website is a powerful and versatile platform for creating and managing websites and blogs. WordPress is a content management system (CMS) that has gained immense popularity since its inception in 2003. It is known for its user-friendly interface and flexibility, making it accessible to both beginners and experienced web developers.
It's fascinating to learn that nearly 43% of all websites are powered by WordPress! This blog post will delve into everything about WordPress, from its definition, evolution, and distinction between WordPress.org & .com to how it could help breathe life into your website vision effortlessly.
Keep your eyes peeled if crafting a striking online presence is on your agenda!
What Is WordPress?
WordPress is a website creation platform and content management system that allows users to build websites without any coding experience.
Definition of WordPress
WordPress is a tool that makes building websites easy. It's called a content management system, or CMS for short. You don't need to know how to code to use it. WordPress lets you make blogs and other kinds of web content, too.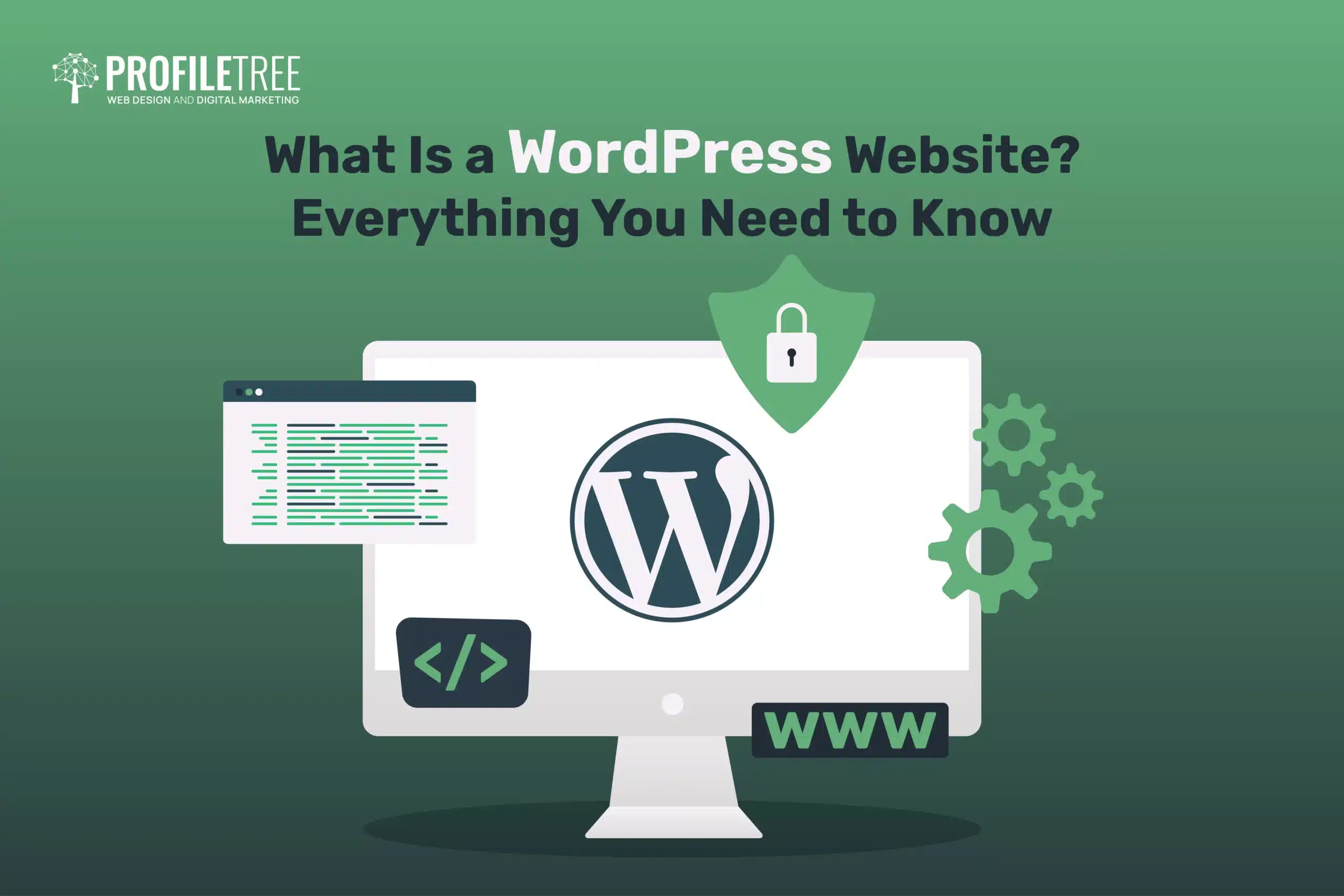 The best part is anyone can use it for free! This is because WordPress is open-source software, which means its source code is available for everyone to see and improve upon. That's what makes WordPress so special and widely used around the world.
Overview of WordPress.org and WordPress.com
WordPress.org is a free, open-source software. You can find all you need to create a website on it. To use it, you will need to have your own domain name and web hosting. This gives you more control over your site's look and feel since WordPress.org has lots of ways to change the look of your site.
On the other hand, WordPress.com takes care of both hosting and building websites for you in one place. It acts as a turnkey solution which means everything is set up for you from start to finish.
As opposed to WordPress.org, where users take care of their own web hosting or "self-host", WordPress.com handles that part too! If this sounds like the easier method for you, then pick WordPress.com so that all elements are taken care of under one roof.
Examples of websites Created with WordPress
Many top-notch websites use WordPress. Here are some of these:
TIME Magazine, a world-renowned weekly news magazine.
Sony Music, where popular music audio and videos get posted.
Microsoft News is one of the biggest tech news platforms on the internet.
White House, the official website of America's Heart of Power, uses WordPress too!
BBC America, an English-language American TV channel, also runs on WordPress.
Benefits of Using WordPress
Using WordPress has several benefits, such as being easy to use for beginners, making it SEO-friendly and supporting all media types.
Easy to Use for Beginners
WordPress is great for new folks. Its simple interface guides users smoothly. Even without deep tech skills, you can start a website quickly. You don't need to know all about computers to use it! The WordPress dashboard has clear menu options that make navigation a breeze.
Every tool and button are right where they should be and are easy to find. This straightforward setup makes things effortless for users. It's also very friendly for beginners with its user-oriented layout and non-technical approach to site building.
So, if you're starting out or want an easy way to do web stuff, WordPress is the answer!
SEO-Friendly
WordPress is like a gold mine for SEO. Your site can climb the ranks on Google fast. This is because WordPress gives you total control over your content and design. You get to pick exactly what words ("keywords") you use and where they go.
The built-in SEO powers of WordPress are top-notch, too. These help Google understand your site better and rank it higher. Plus, with WordPress, tweaking things like meta tags or URLs to be more SEO-friendly is straightforward! No need for coding know-how here.
Supports All Media Types
WordPress is great for all kinds of media. You can use photos, audio, and video on your site. It works well with many formats. So, if you sell products, WordPress lets you show them in a lot of ways! You could make a photo gallery or even have a video tour.
This makes your website fun and engaging for users—they get to see what you offer in high quality! Plus, this isn't hard to do at all. WordPress was first made as a tool for blogs, so it is built to handle different types of content easily.
Secure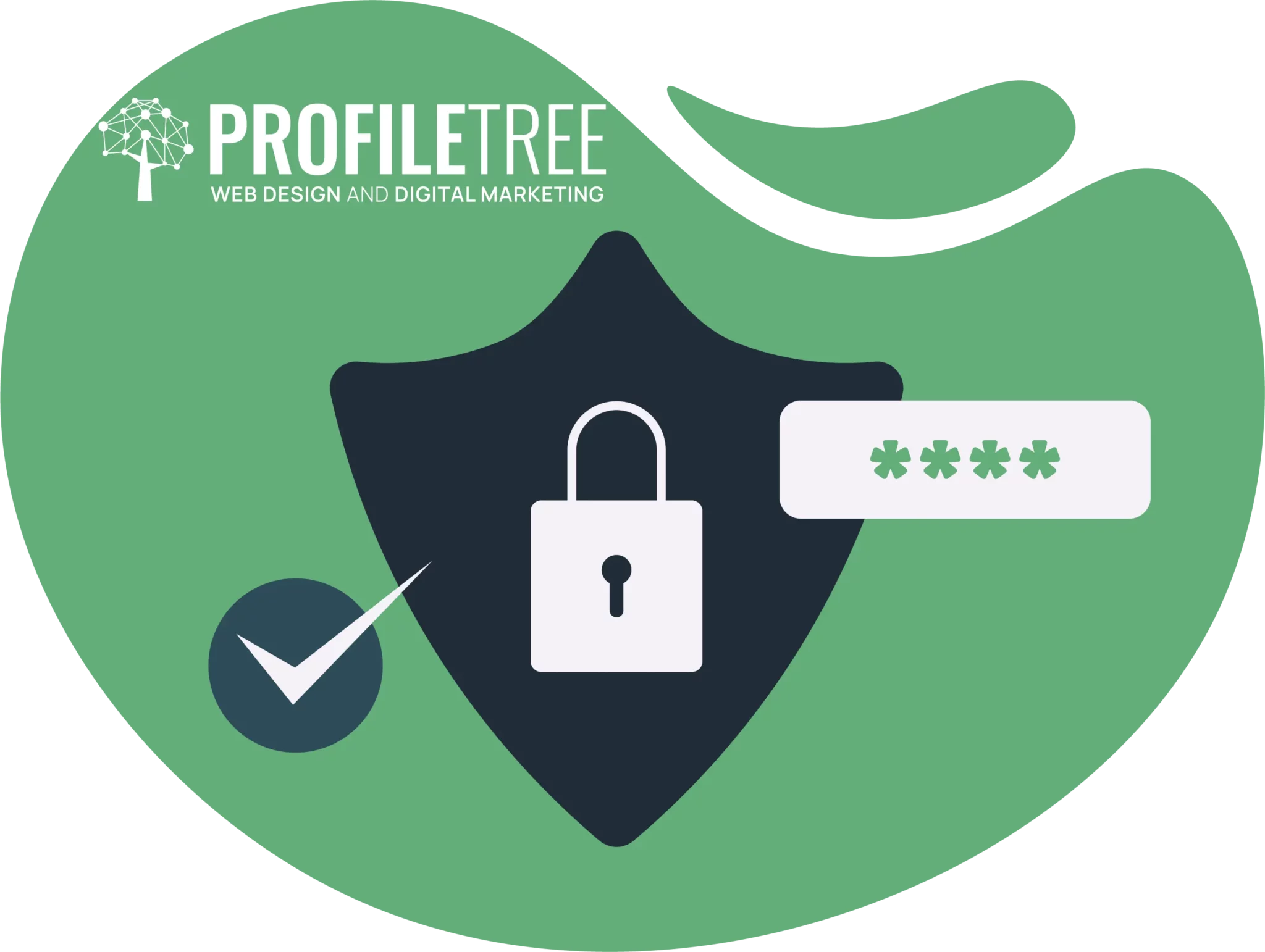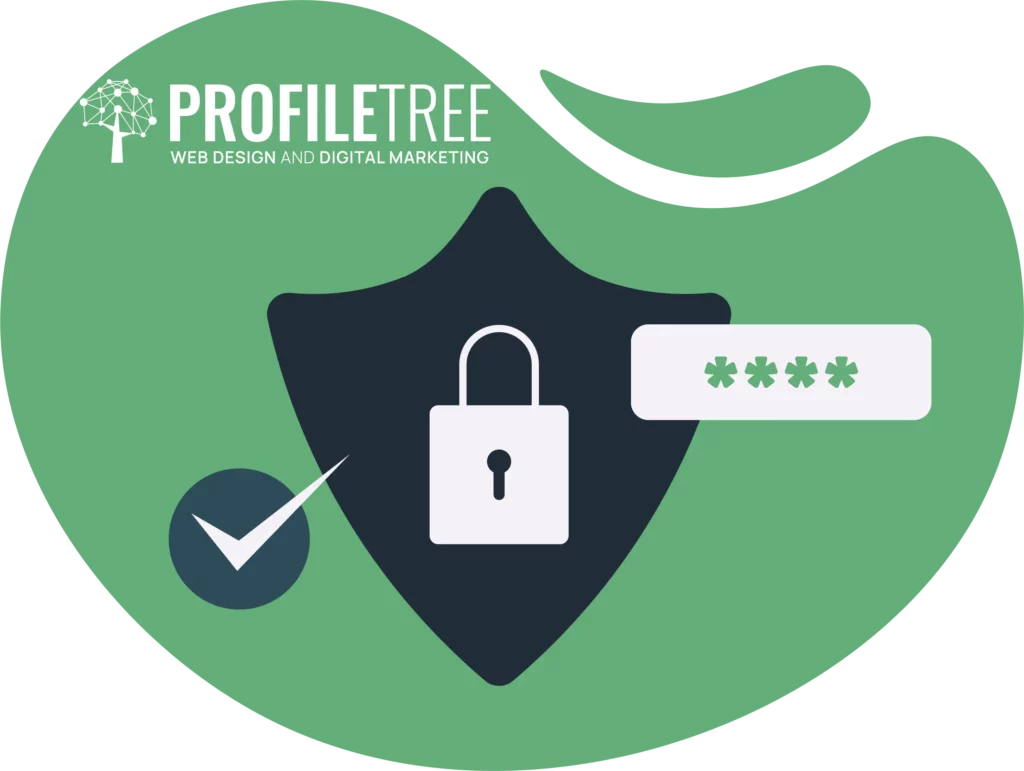 As a business owner, you need to feel safe. WordPress is just that. They make sure all websites are shielded from threats. This means your site won't get broken into by hackers. Your data stays safe, too! Of course, WordPress sites can be hacked, but the risk is low with the right steps taken for safety.
It's known as one of the safest places for content management online today! Plus, they keep making it safer every day with updates and fixes. So, you cut down risks even more when using WordPress for your website.
Free to Use
WordPress is a fantastic tool because it's free to use. You can download the software and start building your website without any upfront costs. While there may be expenses associated with purchasing a domain name and hosting services, the WordPress software itself won't cost you anything.
This makes it an affordable option for business owners and marketers who want to create a professional-looking website without breaking the bank. So, if you're looking for an economical solution for your online presence, WordPress is definitely worth considering.
History of WordPress
WordPress originated in 2003 as a personal project by Matt Mullenweg and Mike Little, aimed at creating an easy-to-use blogging platform.
Origins of WordPress
WordPress was created by Matt Mullenweg and Mike Little in 2003. It started as a tool for publishing blogs, but it has since evolved to support other types of web content, including traditional websites.
The project began in 2001 with a focus on improving user experience and usability. Today, WordPress is the most popular content management system (CMS) and powers over 43% of all websites on the internet.
Development and Growth Over Time
WordPress has come a long way since its inception. It started as a tool for publishing blogs in 2002, but it quickly evolved into much more than that. Today, WordPress is not just a blogging platform—it's a full-fledged content management system (CMS) that powers over 43% of websites on the internet.
The development of WordPress has been ongoing, and its market share continues to grow steadily. It is now the most popular CMS in the world, thanks to its user-friendly interface, extensive customisation options, and robust ecosystem. With WordPress, you can create and manage your website easily, whether you're a beginner or an experienced marketer. So why not take advantage of this powerful platform and build your online presence with WordPress?
Current State of WordPress
WordPress is currently the most widely used content management system (CMS) in the world, with a market share of 65.1%. It powers around 14.7% of the top websites globally and continues to grow in popularity.
In fact, more than 500 websites are created each day using WordPress. According to data from W3Techs, about 43.2% of all websites on the internet used WordPress as their platform in 2022, which shows a significant increase from the previous year's usage rate of 39.5%.
This means that WordPress remains a dominant force in website development and management, providing businesses with a reliable and popular solution for building their online presence.
Resources for Building a WordPress Website
In this section, we will share some recommended tools and plugins for building a WordPress website, along with tips for getting started and support resources. Whether you're a beginner or an experienced user, these resources will help you create a stunning and functional website.
Keep reading to unlock the full potential of WordPress!
Recommended Tools and Plugins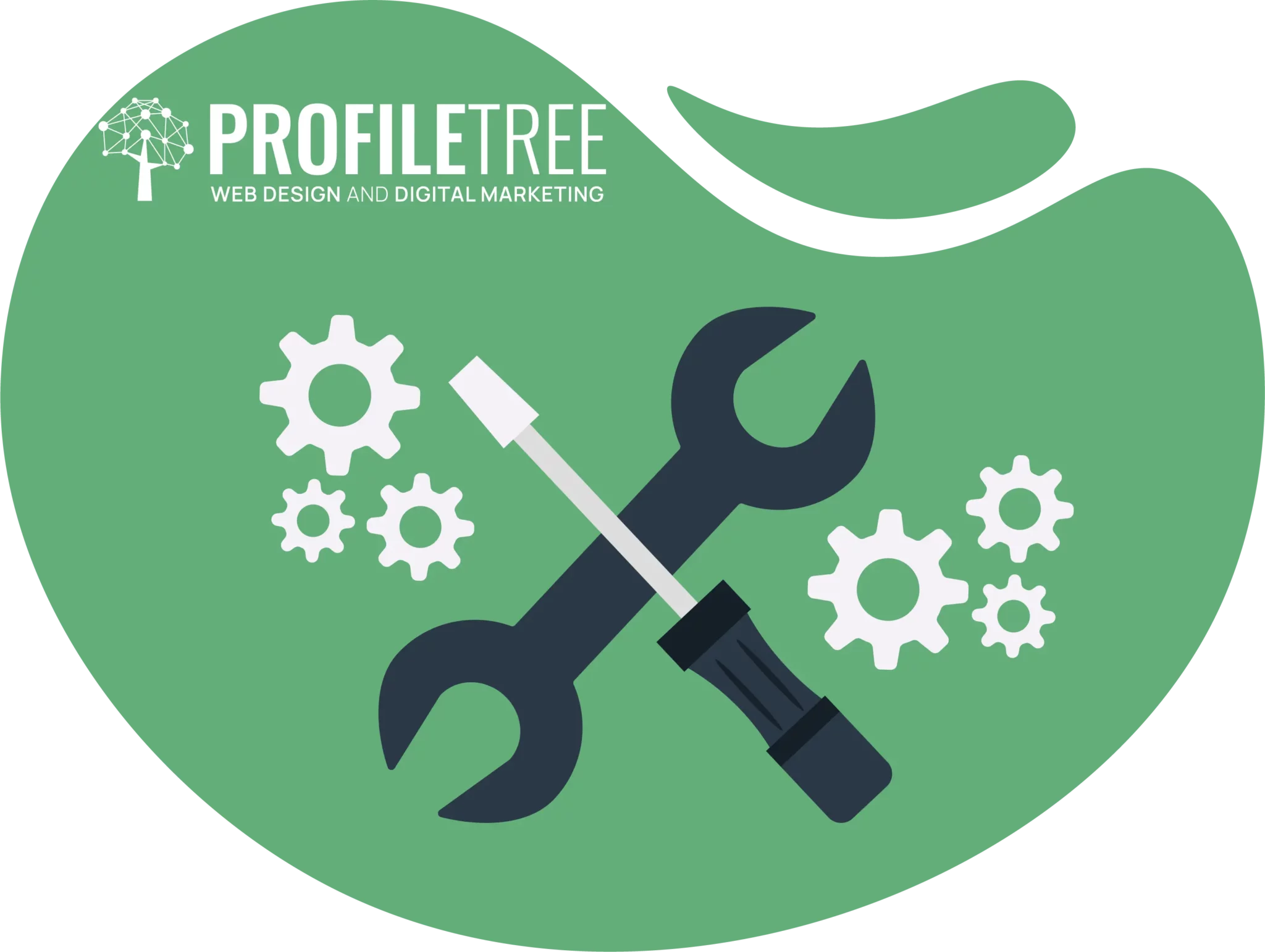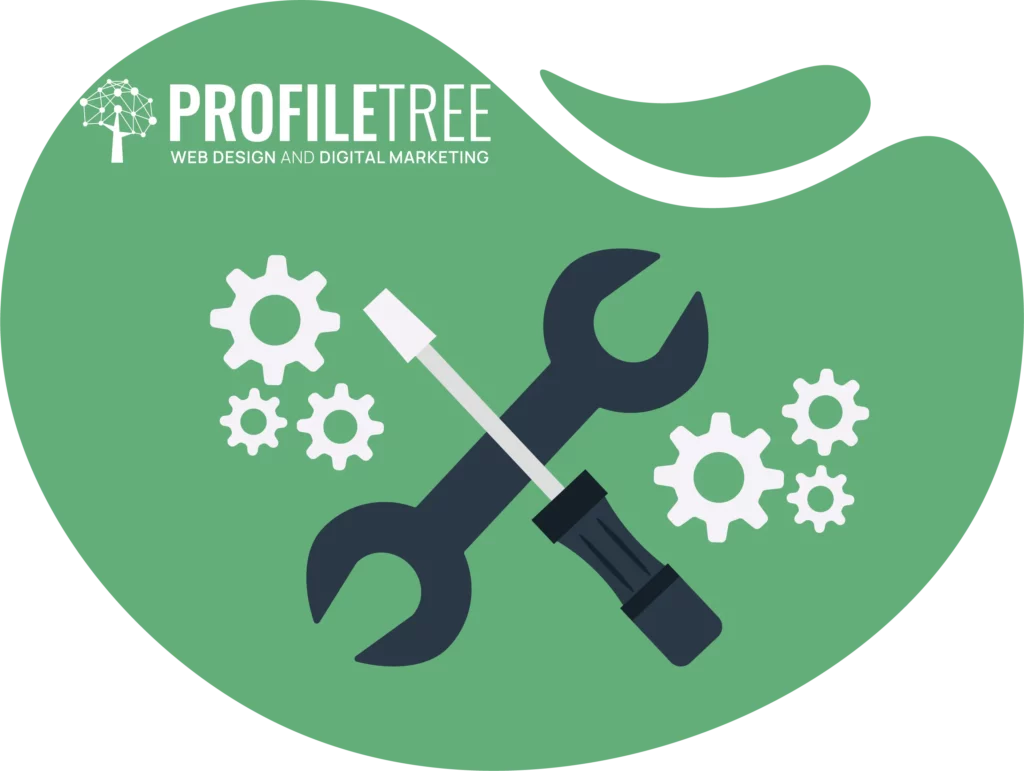 Here are some recommended tools and plugins that can help improve your website's performance and appearance:
Yoast SEO: This plugin helps optimise your website for search engines, making it easier for potential customers to find you online.
Elementor: With this drag-and-drop page builder, you can easily customise the design of your website without any coding knowledge.
WooCommerce: If you're looking to set up an online store, this plugin allows you to turn your WordPress website into a fully functional e-commerce platform.
WPForms: Creating contact forms and capturing user data is essential for any business. WPForms makes it easy to create professional-looking forms with just a few clicks.
MonsterInsights: This plugin integrates Google Analytics with your WordPress website, giving you valuable insights into your site's performance and visitor behaviour.
Sucuri Security: Keeping your website secure is crucial. Sucuri Security provides advanced security features to protect your site from malware, hacks, and other threats.
UpdraftPlus: Regularly backing up your website is necessary to prevent data loss. UpdraftPlus automates the backup process and stores your site's data in a secure location.
WP Rocket: This caching plugin improves your website's loading speed, providing visitors with a faster browsing experience and boosting SEO rankings.
Tips for Getting Started with WordPress
When building your WordPress website, here are some tips to help you get started:
Choose the right hosting provider: Look for a hosting provider that specialises in WordPress websites and offers good performance and security features.
Install a suitable theme: Select a theme that matches the style and purpose of your website. There are many free and premium themes available, allowing you to customise the look and feel of your site.
Install essential plugins: Add functionality to your website with plugins. Some popular ones include Yoast SEO for optimising your site's search engine visibility, Jetpack for site stats and security, and WooCommerce for setting up an online store.
Create valuable content: Content is key to engaging your audience. Write helpful blog posts, create eye-catching images or videos, and ensure your website has useful information that visitors will find valuable.
Optimise for search engines: Use keywords relevant to your business throughout your content to improve search engine rankings. Also, make sure to optimise page titles, meta descriptions, and headings.
Make it mobile-friendly: With more people accessing websites on mobile devices, make sure your WordPress site is responsive and looks great on all screen sizes.
Regularly update plugins and themes: Keeping everything up-to-date ensures optimal performance and security for your website.
Support and Community Resources
As a business owner, marketing manager, or marketeer, you can take advantage of the support and community resources available when building your WordPress website. Here are some ways these resources can assist you:
Assistance: The WordPress community is known for its helpfulness and willingness to assist others. If you have any questions or encounter issues while building your website, you can turn to this supportive community for guidance.
Help forums: WordPress.org provides forums where users can seek support and assistance from experienced members. You can post your queries or search through existing threads to find solutions to common problems.
Enhancements: The WordPress community continuously improves the platform by developing new plugins, themes, and tools for website enhancement. These resources allow you to customise your website and add features that meet your specific needs.
Community engagement: Engaging with other WordPress users through forums, social media groups, and local meetups can provide valuable insights and ideas for improving your website's performance.
Performance improvements: With regular updates provided by WordPress.org, you can ensure that your website remains secure and performs optimally. These updates address vulnerabilities, enhance functionality and improve overall user experience.
A WordPress website is a powerful and versatile website creation platform that anyone can use. Whether you're a business owner, marketer, or just starting out with your personal blog, WordPress offers an easy-to-use and free solution for building and managing your online presence.
With its wide range of features and support from a thriving community, WordPress has become the go-to choice for millions of websites worldwide. So why wait? Start creating your own WordPress website today and join the ranks of successful online ventures!
FAQs
1. What is a WordPress website?
A WordPress website is a type of website that is built using the WordPress content management system, which allows users to easily create and manage their websites without needing advanced technical skills.
2. How much does it cost to create a WordPress website?
The cost of creating a WordPress website can vary depending on factors such as hosting fees, domain registration, premium themes or plugins, and hiring professionals for design or development. However, there are free options available for those on a tight budget.
3. Can I customise the appearance of my WordPress website?
Yes, you can customise the appearance of your WordPress website by choosing different themes that change the layout and design. You can also modify individual elements using custom CSS or by installing plugins that offer additional customisation options.
4. Is it easy to update content on a WordPress website?
Yes, updating content on a WordPress website is simple. The user-friendly interface allows you to add new pages or blog posts, upload images and videos, make text edits, and organise your content with categories or tags without needing coding knowledge.
5. Do I need web development experience to use WordPress?
No, you do not need web development experience to use WordPress, as it offers an intuitive interface with pre-designed templates and drag-and-drop builders for creating pages and customising layouts easily.