One of the world's leading content management systems, WordPress is the popular choice for most businesses. For ease of use, security, and reliability, WordPress constantly performs better than its competitors with over 50 million users. With that in mind, we've created the ultimate checklist to help you create an incredible design that attracts your audience and ensures that it performs well on search engine results pages. From registering your domain name to optimising your site, learn how to design your website in WordPress.
Choose and Register Your Domain
The first thing you need to do when building your website is to get your domain name. This is how people find your website in the search bar. The most important parts for your WordPress site are your root and top-level domains. The top-level domain is the very end part of the domain. The most popular top-level domain is .com which is why most names are taken under that. There are plenty of alternatives like .co.uk, .us, .ie or even .org, and .net. Select your preference and you'll have your top-level domain. A root domain is what comes before the .com, for example. Root domains allow us to express our creativity and are a great way of highlighting our business name. The two restrictions of a root domain are that it has to be unique and that it consists only of numbers, letters, and hyphens. It is possible to buy already registered domains but they usually come with a hefty price tag. There are plenty of websites that you can buy a domain unique to you from GoDaddy.com, Namecheap.com, and Bluehost.com.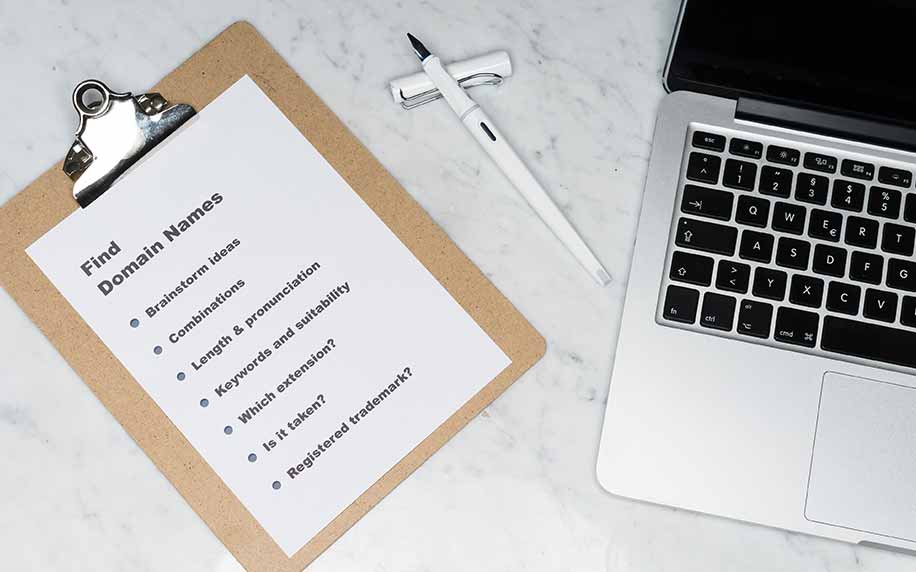 Finding a Hosting Provider
The next step is to sign up for a hosting provider. This space is like a virtual plot of land that you can build your website on. It ensures that your website goes online. When sourcing a WordPress hosting provider, you will need to find one that has a PHP version of 7.2 or greater, a MySQL version 5.6 or greater or MariaDB version 10.0 or greater, and finally HHTPS support. The best hosting provider, that includes all of the above criteria, is Bluehost, which is recommended by WordPress itself.
Install WordPress
Now that you have your domain and hosting provider, you can download WordPress. Depending on who your hosting provider depends on how you install WordPress – it can be one-click or manual. With one-click installation, all you need to do is log into your hosting account and click 'Install WordPress', choose the domain name you want to install, and agree to the license and service agreement. If you are manually installing WordPress, you will need to download WordPress to your computer first and then reupload to your hosting provider and follow the instructions on their site.
Design Your WordPress Site: Choose A Theme
WordPress is a website that allows for unlimited customisation – a real positive if you are a talented coder. If you don't understand coding, WordPress have beautiful themes to help you design a gorgeous website. WordPress comes with a variety of themes that serve as a template for your website. From here, you can tweak aesthetics and add your own content to personalise it. You will be able to test each theme before committing to an aesthetic allowing you time to work out what looks best on your site and does it serve its purpose/ To install a free WordPress theme, simply login to your WordPress dashboard and hover 'Appearance'. From there, you will be able to click on 'Themes' and this will navigate you to the theme dashboard. Click on the button that says, 'Add New' and browse themes under 'Featured' or use the search bar to find themes that are relevant to your website's topic or industry. Once you have found a theme of your choice, hit 'Install' under the theme to download it. After a few minutes, you will see a button that says 'Activate'. Click on this and your website will have its chosen theme.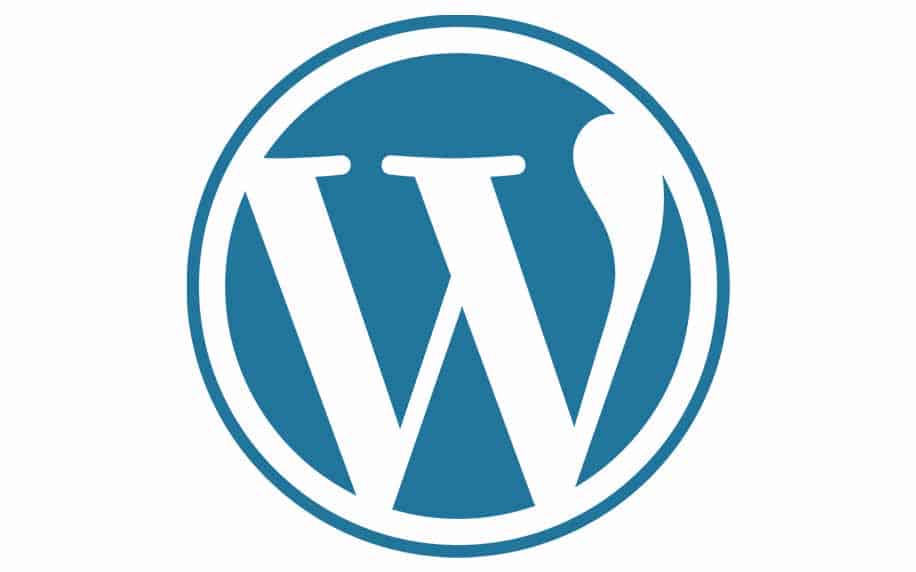 Design Your Content
With your theme installed, you will be able to add your custom content to the site. Content is added in two categories: pages and posts. Depending on what you are uploading depends on what you need. Pages are considered static content meaning that they don't change unless they are edited. This could be the 'Services' or the 'About Us' section. To add a page on WordPress, simply go to 'Pages' and click on 'Add New'. Posts can be found on blog pages or even on the home page. They are usually listed in chronological order and can be added by going to the 'Posts' section and then selecting 'Add New'. Content can be added in text blogs, through uploading imagery and video, embedding videos from sites like Vimeo or YouTube, or adding a carousel of images via image galleries.
Design Your Site Through Customisation
WordPress offers multiple customisation options to make your work stand out from other spaces. The first step of customisation is your site title. Login to your WordPress dashboard and head to 'Settings' then 'General'. From here you can add your title beside 'Site's Title'. You can also add a short description of what your site is about by typing a bio beside the 'Tagline', then hit 'Save Changes'. Another feature that should be added to your site is your navigational menu. This allows users to find your content with ease. When in your WordPress Dashboard, click on 'Appearance' and head to 'Menus'. From here, you will be able to add a 'Menu Name' and then select pages you'd like to add from the list down the left-hand side. Once you've hit save your menu will be live on your site. Arguably your most important page, the homepage can either be static or dynamic. A static page will keep the same content but if you use a dynamic page you will have a homepage with your latest posts. In your dashboard, head to 'Settings' and click on 'Reading'. From there, you'll be navigated to a page that says 'Reading Settings', the first being 'Front Page Displays'. Here, you can select whether you want a static or dynamic page. If you do decide to have a static page, ensure that you have a blog space to upload your latest posts.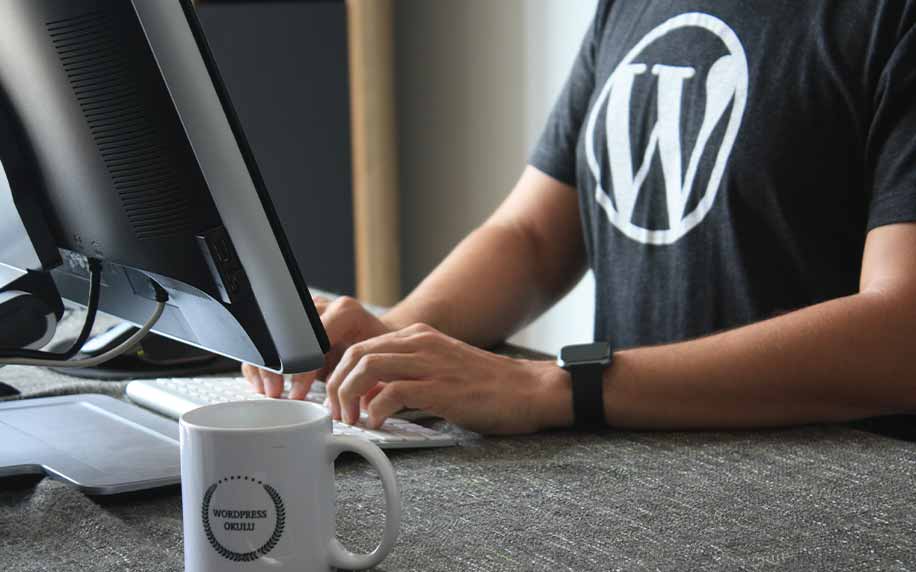 Customise Your Plugins
Using plugins is a great way of customising your website and can create a really cool space. Plugins are features not offered by sites but that can be installed, like an app, to enhance your site's experience. There are over 56,000 plugins available for WordPress users, so there is something for everyone. Word of warning, too many can slow down your site, so only use plugins that will enhance your site's functionality. Plugins like Yoast can help with SEO and WooCommerce gives WordPress an eCommerce functionality. Read reviews and research what would best serve your site. To install plugins, you can go to the 'Plugin' section and 'Add New'. You can install them through this button and simply activate them when you are happy with your selection. You can configure your plugins through settings. Ensure you update them often as well as this can impact your site.