A social media strategy is a strategy that a company or a person uses to succeed in the social media world. Everything you plan to do and achieve in social media falls under a social media strategy.
Social media success comes in different forms. It can take the form of getting traffic to your website or creating brand awareness. It is crucial to know that having a successful company comes after having a good plan. That plan involves the brand, objectives, media platforms, and services of your company.
As you know, social media is one of the most powerful tools in marketing. Therefore, in order to benefit as much as possible from it, you need to have a good social media strategy. Reading this article from start to finish will provide the necessary tools for having social media success.
Step #1: Set Goals and Objectives
With regards to Hootsuite, the first step in building a social media strategy is to set a goal that goes with the purpose of your business. Your goal should be specific, measurable, attainable, relevant and time-limited. Without having a goal, your social media marketing strategy would be pointless. If you haven't set a goal, you have no way of measuring the success of your business.
Set an Objective: In a social media strategy, there's a difference between social media goals and social media objectives. Setting an objective comes before setting a goal. An objective represents the aim that social media will help your company achieve. That aim could be business conversions, online reputation management, etc. After setting an objective, your social media goals will represent how and when you're going to achieve it. Goals are all about specifics and milestones.
Follow a Goal Framework: When it comes to setting social media goals, you can use the S.M.A.R.T goal framework, and it's as the following: specific, measurable, attainable, relevant & time based.
Have a Specific Goal: If your goal is too general and unclear, you'll never really know what you're trying to achieve. By having goals that are clear and specific, you'll save time and effort, and get closer to achieving them. For example, a goal such as increasing your social media reach is too vague. In other words, do you want 100, 1000, or 100,000 followers? And on which social network do you want to create this fan base?
Have a Measurable Goal: If you can't measure what you're hoping to achieve, your goal isn't specific enough. You need to be able to clearly identify your progress and see whether your efforts are paying off or not. Any successful business is aware of the numbers it's achieving, whether they are tweets or conversions. Therefore, you need numbers not only to show that you were successful, but also to show how successful you were.
Have an Attainable Goal: Set realistic goals; ones that you are able to achieve. If you've been able to achieve a goal that you have set before, then you know it can be done again. For example, you can't hope to have 500 retweets when you only have 300 followers. Therefore, keep your goals challenging and ambitious, yet rational.
Have a Relevant Goal: If you want to use social media to build your mailing list, then you need to focus on using it to drive traffic to your website. In other words, you need to focus on the greater picture, rather than the smaller one. Therefore, make sure that your goal is relevant to the overall success of your business, and to your social media strategy.
Have a Timely Goal: Commit to a time frame in which you can reach your goals. By giving yourself a deadline, you are likely to work twice as hard and by turn, get better results.
Pick the Right Metrics to Measure Success: Metrics deal with numbers which determine whether you're achieving your social media goals and objectives or not. Vanity metrics such as likes, comments, shares, and followers will help evaluate your company against other competitors. It will also determine the type of content that connects with your audience.
However, vanity metrics only become much less important when they don't relate to your business objectives. When you are looking at vanity metrics, look even further into its data. For example, when tracking traffic from social channels, examine not just the number of visitors but also the conversion rates that result, such as email sign-ups and blog traffic. Some social channels may drive higher traffic but most of those visitors leave shortly after they arrive.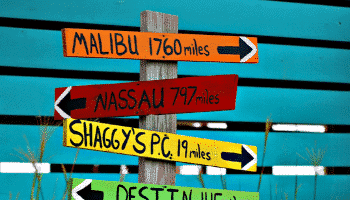 Therefore, you need to track metrics that clearly show how social media is contributing to business results. In addition, you need to pick the metrics that relate to your objectives and that you can measure effectively. These could include:
Audience engagement
Leads generated
Sign-ups and conversions
Revenue generated
Note that it's better to use less social channels effectively than fail while trying to keep a presence on every social channel. For specific suggestions on what metrics to track, check the 7 social media metrics that really matter and how to track them.
Step #2: Know Your Audience
According to Hootsuite: Create Audience Personas
It's crucial to know who your audience is and what they like to see on social media in order to create content that they will like, comment on, and share. Therefore, it's mandatory to plan how to develop your social media fans into customers for your business.
Social media analytics can provide a ton of valuable information about who your followers are, where they live, which languages they speak, and how they interact with your brand on social media. These insights allow you to better target your social ads. Check out these guides to using analytics for Facebook, Instagram, Twitter, LinkedIn, Snapchat, and Pinterest. Learn how to create audience personas that will get you to know your customers better, and improve your social media strategy. To do that, start by following the following steps:
Look For Patterns: Look at the data, what does it tell you? For example, are you seeing a concentration of women or men? Perhaps they're mostly located in large cities.Are you seeing similar job roles? Find as many trends or patterns in this data as much as possible and take note of them.
Summarise and Organise: With enough good demographic data, you should have anywhere from 2 to 5 persona profiles that fall into a specific gender and age. Organize those profiles into primary, secondary, and tertiary profiles, from most common characteristics to least.
Transform Data Into People: Now, transform these commonalities into your audience personas. Provide each persona with identifying information such as their name, career, marital status and place of living.
Uncover Goals: Whether they're personal or professional, your audience has goals and aspirations. As such, so should your personas. Look at your product or service and identify which goals your product or service helps your personas achieve.
Know Their Weaknesses: Similar to uncovering the goals of your personas, what's holding them back from success? What does your product or service help them overcome?
Know Them Even More: Furthermore, there are a lot more questions that you have to answer. Like, what kind of car do they drive? What sports do they play? These questions begin to reveal who your personas really are and make them more relevant. A good persona will affect and inform the way you think about and interact with your audience. It will also help create a meaningful bond between them and your brand. In addition, it will help guide your social media strategy, and it will play a huge role in improving your business.
Step #3: Know Your Competition
According to Hootsuite: Run a Competitive Analysis
A competitive analysis allows you to know who the competition is and to know what they're doing; whether it is good or bad. Getting a sense of what to expect in your industry will help you set some social media targets of your own.
Furthermore, this analysis can potentially help you take advantage of what your competitor is missing out on. For example, one of your competitors is dominant on Facebook but isn't as dominant on Twitter or Instagram. This will allow you to focus on the networks where your audience isn't served, rather than focusing on desperately winning fans away from a dominant player. As a result, that's what you call a good social media strategy.
Keep an Ear Out For Mentions
It's a must to engage in social listening; being another way of keeping an eye on the competition. Social listening is the process of monitoring social media channels for mentions of your brand, competitors, product, and any other ideas or themes that are relevant to your business.
As you track your competitors' accounts, you may notice strategic shifts in the way competitors use their social accounts. In addition, you might notice a project that either succeeded or failed and use that to your interest. Therefore, watch out for this information and use it to evaluate your own goals and plans.
Step #4: Run a Social Media Audit
The next step is an audit or an inspection of your existing social channels.
A social media audit is an examination of social channels that represent your company, including your business profiles and other impostor accounts. The purpose of the audit is to make sure that each of your profiles is brand-oriented and working correctly.
Furthermore, it identifies and shuts down any rogue or abandoned accounts. And it makes sure that you're using the channels that make the most sense for your brand. It will also help you set baseline targets, and then set goals for improvement.
How to Conduct a Social Media Audit?
Create a Social Media Strategy Audit Spreadsheet: Your social media audit needs a home, which is why you need a spreadsheet. To start, create a column for each social network, then post a link to your profile on that social network, and to the owner. The "owner" field allows you to know who owns the password to the profile and who is in charge of posting and engaging with followers.
Search for Social Presence on Google: Go to Google and search for your company's name in order to see the social media profiles that show up. This will allow you to see if there are any rogue or impostor accounts using your company's name. Furthermore, it gives you a chance to find out whether the correct social media profiles are appearing in the search results or not. You can either create a separate spreadsheet to track the results of this search or add a new column in the original spreadsheet. The purpose of this is to keep track of impostor accounts that need to be shut down.
Evaluate Social Media Profiles: Evaluating your social media profiles is a very important step in a social media strategy. During the evaluation process, create a mission statement for each profile. Make sure that each profile follows your business goals and objectives. This will help you decide whether that profile benefits your overall business strategy or not.
Make Sure That All Social Media Profiles Are on Brand: Now that you know which social media profiles you're going to keep, it's time to check that each of these profiles meets your brand and business standards for imagery, style, etc. This means making sure you have the right profile photo, cover image, descriptions, etc. This will greatly enhance your social media marketing strategy.
Centralise the Ownership of Your Passwords: Running a social media audit can ensure that all your social media profiles are secure. To test this, centralize the ownership of passwords for each profile. For example, have your IT department own all the passwords for all social media profiles. And then use a password managing tool like LastPass to share access on a need-to-use basis.
Create a Process: Once you're done with your social media audit, take what you have learned and create an internal process. That internal process will help you with creating new social profiles moving forward. As a result, you will create a set of standards that each profile will have to answer to.
Step #5: Create a Content Plan
Create a Posting Schedule: You need to create a social media content calendar that will account for the time you'll spend interacting with the audience. A content calendar is a way to plan and organize upcoming content. Your social media content calendar lists the dates and times at which you will publish types of content on each channel.
Plan Your Content: Make sure your calendar follows the mission that you've set to each social profile. Once you have your calendar set, use scheduling tools to prepare your messaging in advance rather than update constantly throughout the day.
Step #6: Test and Adjust
As you start to implement your plan and track your results, you may find that some strategies aren't working as well as others. On the other hand, other strategies could be working better than you expected.
Track your data: You can use UTM parameters to track social visitors as they move through your website. As a result, you can see exactly which social posts drive the most traffic to your website.
Test Again and Redo: Continuous testing allows you to understand what works and what doesn't, so you can keep refining your social media strategy.
Survey Like Mad: Surveys can also be a great way to find out how well your strategy is working. Ask your social media followers, email list, and website visitors whether you're meeting their needs and expectations on social media or not.
Social Media Strategy Template: With regards to Hootsuite, you can use a social media strategy template to quickly and easily document your entire social media strategy. Use this social media strategy template to create a social media marketing strategy that will guide you in your online activities. Furthermore, it covers all of the major social networks and tactics.
The social media strategy template teaches you how to:
Clarify your business' social media goals;
Audit your current social media status;
Create or improve your social media profiles;
Develop your content strategy; and
Use analytics to track progress and adjust your strategy as needed.
An Example of a Social Media Strategy
PeelPeel has a great social media strategy example. The company sells thin phone cases that are both functional and stylish. They use Facebook video ads to help tell the story of what makes their products unique. The campaigns have been successful, resulting in a 16x increase in revenue and 3x higher ROI. However, their success doesn't only come from ads.
Peel is also a great social media strategy example of how to succeed on organic social media. For example, they have a very harmonic and visually appealing Instagram feed. On top of that, you'll notice Peel does a great job of responding to customers on Instagram.
Wayfair
The next social media strategy example comes from Wayfair. Wayfair is an online retailer that sells furniture and home goods.
Through Instagram shopping, brands have the ability to tag products within a picture so that users are able to go directly to another page to buy it. First, you see a post of a picture that looks visually appealing. Posts that refer to products on sale are signified with a little shopping bag icon at the corner of the photo. Then, when you click that icon, all the products that are on sale will pop up.
Wayfair did a great job of implementing this feature into their social media strategy. And with a large number of their audience being present on Instagram, it became a very effective social media strategy example.