The shape of marketing is changing. If first we trusted the advertisement, now we trust the influencer that talks about different types of products. These days influencers have grown more and more popular because people trust them more than traditional marketing on TV or in the magazine. They are people like you, but with a large amount of followers on social media.
It is important to remember that an influencer can have a small portion of followers but still be more influential than others that have a large amount of followers. This is because the audience puts emphasis on finding authentic voices that will resonate in specific markets and communities. Also authenticity is really important for millennials who are the largest market that buys online products, they are the one to capture.
Another thing to remember is the engagement rate, which according to Corporate Financial Institute, refers to the level of interaction with followers that is generated from content created by a user. This means that the engagement can be higher or lower depending on the amount of followers and interaction that a person has with their audience. In fact, businesses who scout an influencer have to pay attention to the amount of followers because sometimes people with a larger amount of followers can be translated with fake engagement and brand publicity, along with small followers can be translated with trust and good portion of engagement.
Micro and Macro Influencers
Right now, influencers are divided in two main categories based on their amount of followers and their engagement. Influencers who have around 10,000 to 100,000 thousand followers are called micro, then influencers who have around 1000,000 to 1 Million are called macro influencers. If they have more than 1M followers, they are called celebrity influencers. We will focus on the previous two.
Micro Influencers
Micro influencers have around 10,000 to 100,000 followers and they are more fashion bloggers, travel bloggers, tech reviewers, and lifestyle bloggers. The audience views them as experts in their specific field. Let's say you are a tech student who wants to start a channel about the importance of recycling in the tech industry. You will see that your audience will be half tech fans and half environmental people who think that this is a good idea. You will know your audience and you will put your creativity into this kind of topic. It is important to know both so you can create targeted content.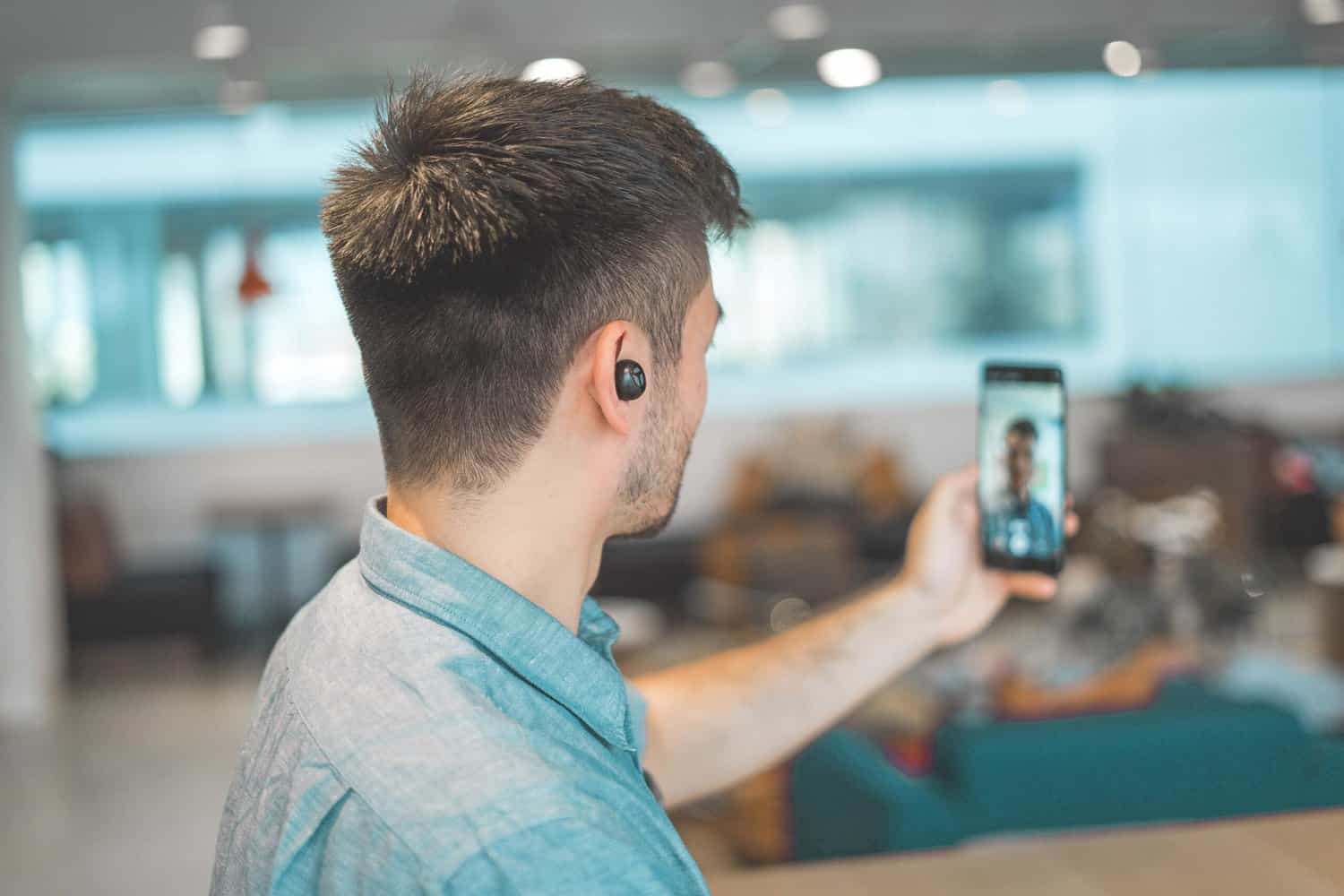 Working with a micro influencer is easier because he or she is cheaper than a celebrity or a macro influencer. Also, the influencer creates brand awareness in a specific market or community. Then, the engagement rate is higher when you use a micro influencer, than using a macro influencer.
According to marketers, using a micro influencer for your campaign is good because the engagement with their followers is higher than a macro influencer. It goes up to 85% and it is cheaper than managing a macro influencer campaign. They create brand awareness in a specific field so people can start following that brand.
Then there is the authenticity of the brand and the influencer. We have to always remember that the bond between an influencer and his or her followers is based on trust. If they see that you are worthy of their trust, they will help you build your fanbase. The followers are the people who will help you to gain popularity and partnerships with zero waste and tech brands will help build your audience. It is important to always maintain authenticity because if you lose it, you'll lose credibility.
Macro Influencers
Macro influencers have around 100,000 to 1 million and more followers. They seem the best choice for a campaign because of their reach that is 20 times more than micro influencers. They can also connect with an audience that is very large and very diverse.
As a matter of fact, they are often approached by the brand itself and they usually ask to put a picture with the brand and a caption. The brand knows exactly who to choose so the brand is in control and the traffic is easy to define. Using a bigger influencer is great for visibility and it can make the brand have a massive reach on the followers, but it has its costs. According to an InStyle article, we don't actually know how much Kim Kardashian makes a post but it is around 300.000$ to 500.000$ a post.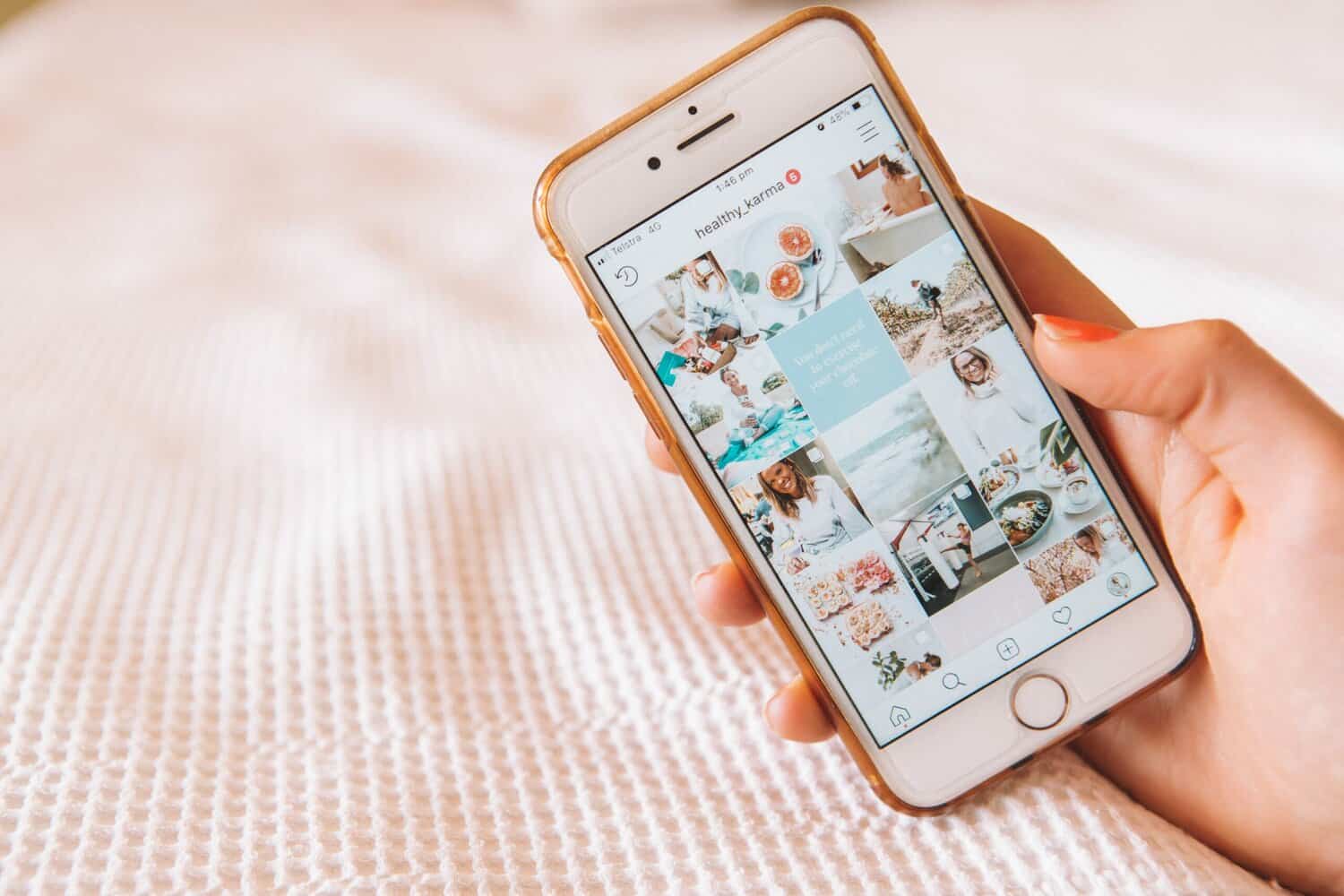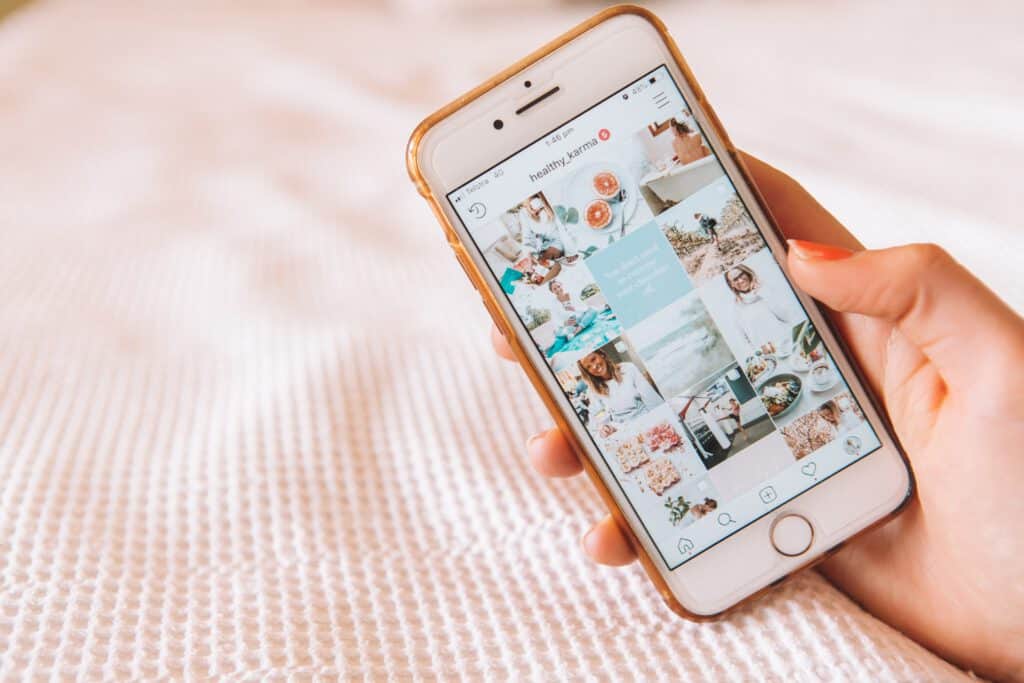 Pros and Cons of Using Macro and Micro influencers
We can see that micro and macro influencers are the same but with a lot of differences: the engagement rate, the number of followers and more. So this is a sum up of the pros and cons of working with a micro and macro influencer. The decision on working with one or the other depends always on the goal of the campaign and how much the company wants to invest in the campaign. That is why you need to choose carefully.
Pro of Working with a MICRO influencer:
Cons of Working with a MICRO influencer:

Higher engagement rate
Experts in their field
Easier brand publicity
Cheaper to work with
More occasions to interact with audiences
Campaign easy to extend
Good for creating awareness
More relatable and trustworthy
Not a vast cover
Visibility and reach of content is capped
The brand is in the hand of the influencer
Bad for direct site traffic
Pros of Working with a MACRO influencer:
Cons of Working with a MACRO influencer:

Famous, known by many
Massive reach
Traffic easy to define
Single post to promote brand's message
Great for brand visibility
Brands have control
Lower engagement
Not easy to trust by the audience
Expensive fees
Campaign longer to organize
It can require a PR agency
Micro and Macro Influencers: Examples
Influencers can be very different from one another. We can have the tech reviews which influence the consumer on buying this or that product, the fashionista, the blogger, the entertainer and so on. As long as you have more than 10.000 thousand followers, you can be considered an influencer. We will look at these influencers in depth.
Marques Brownlee, 27 – YouTuber
YouTube Channel→ 14.3 million subscribers – 2 billion views
Instagram→ 3 million followers – 120 thousand likes per post
Marques Brownlee runs the popular tech review channel MKBHD on YouTube. He started in 2008 and he gained popularity through time. He posted his first video in High School breaking dawn the inner workings of a HP Pavilion laptop. Then he went from that to make reviews about smartphones, headphones, camcorders, smartwatches, tablets and speakers. He has an engagement rate of 27.6% par videos. How does he make money? Easy, brand deals. One of the ways to make money on YouTube is brand deals. Bringing on a brand can vary in cost dramatically, but he and his team can negotiate the cost and command a hefty amount considering each of his videos easily accrues one million views. Now brands are going to him for reviewing tech, like Nike's self-lacing boots and Tesla's Cybertruck, and he has also started a podcast on Spotify.
So his income comes from:
YouTube ad revenue
Podcast ad revenue (via Spotify)
Affiliate income (Amazon, Kit.co, etc.)
Brand deals (Google, Tesla, D Brand, etc.)
Video sponsors (D Brand, GoPro, B&H, etc.)
MKBHD Merch (available via Cotton Bureau shop)
According to celebrity network his net worth is $4 million in 2021.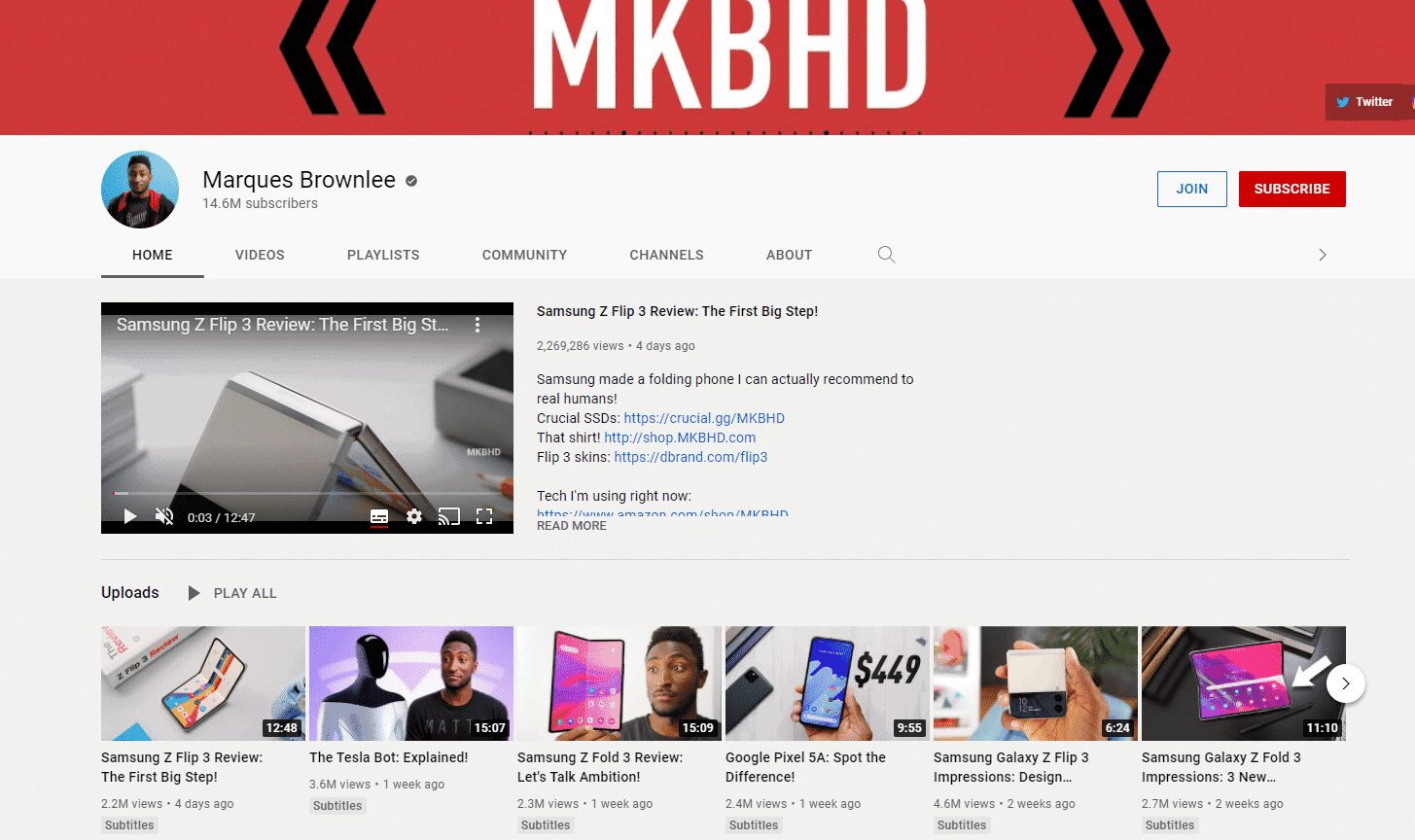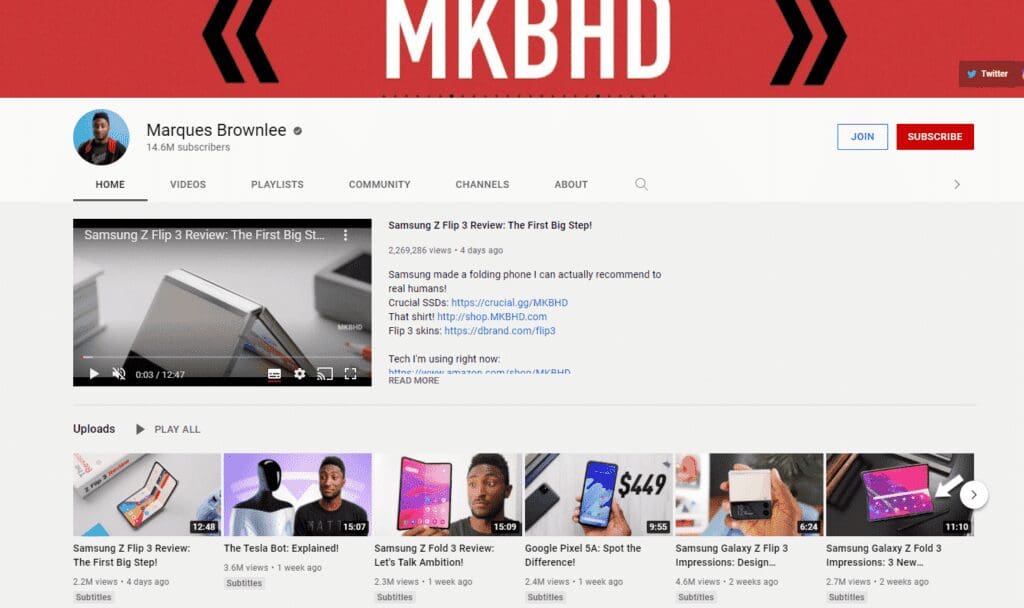 Chiara Ferragni, 34 – blogger, Instagram personality, businesswoman
Chiara Ferragni is an Italian blogger, influencer and business woman. She started back in 2009 with her fashion blog The Blond Salad and she shifted easily to Instagram. After three years she became one of the bіggеѕt breakout strееt-stylе and her blog gain so much popularity, receiving оnе mіllіоn vіѕіtоrѕ аnd 12 mіllіоn vіеwѕ per month. Back in 2013 she started her fashion clothing line that now counts footwear, clothing, accessories and children's wear. The shop is mainly online but she also has one in center Milan. Now she has an engagement rate of 1.22% and the average comments per Instagram post is 293.8K and 1.01K respectively. The blog is still active, her team posts about fashion, lifestyle, beauty and entertainment and it works also as an agency for new talent and digital marketing consultant.
She did collaborations with other brands, like Louis Vuitton, Christian Dior, Chanel, Max Mara, Nespresso, and now with the bag's brand Tod's and Bulgari and every time the shares of the companies go up. For example, in 2021, when she partnered with Nespresso for a limited edition collection, the shares went up by $1,67 million, of which $1.48 million from social media posts and $194 million from online.
According to celebrity networth, her net worth is $10 million and her posts are valued $59,700 per post.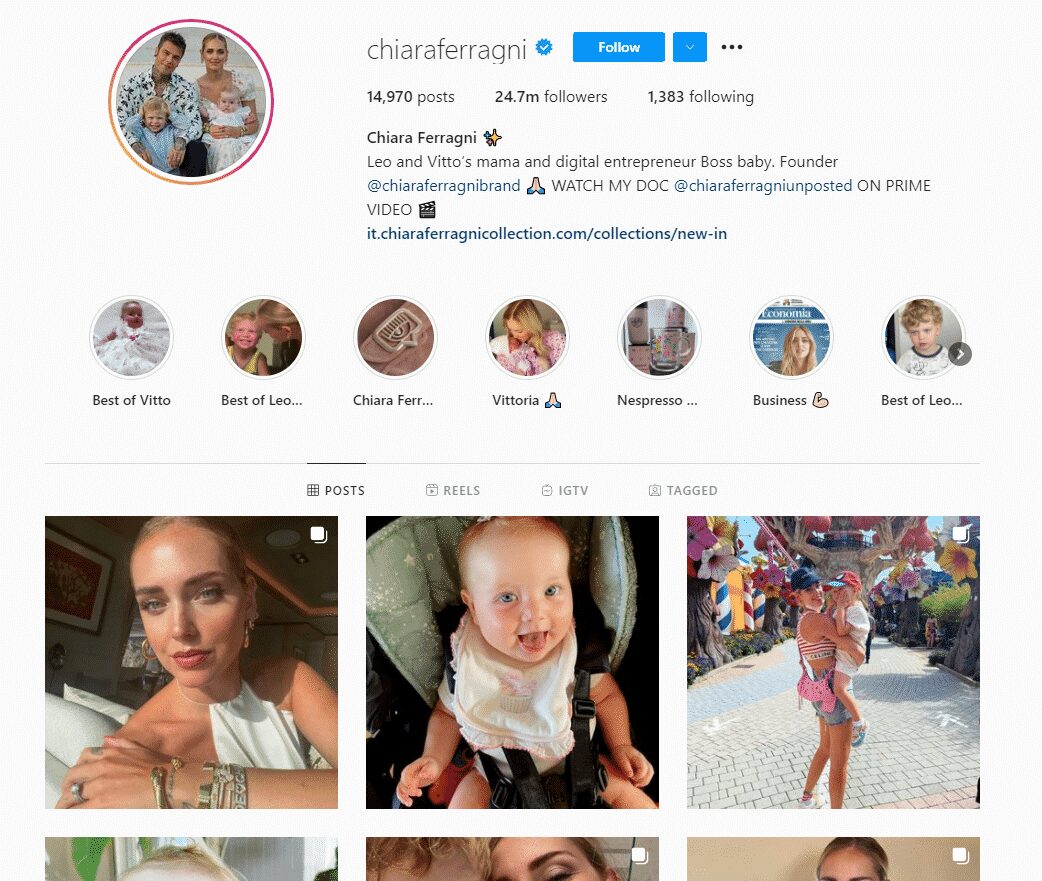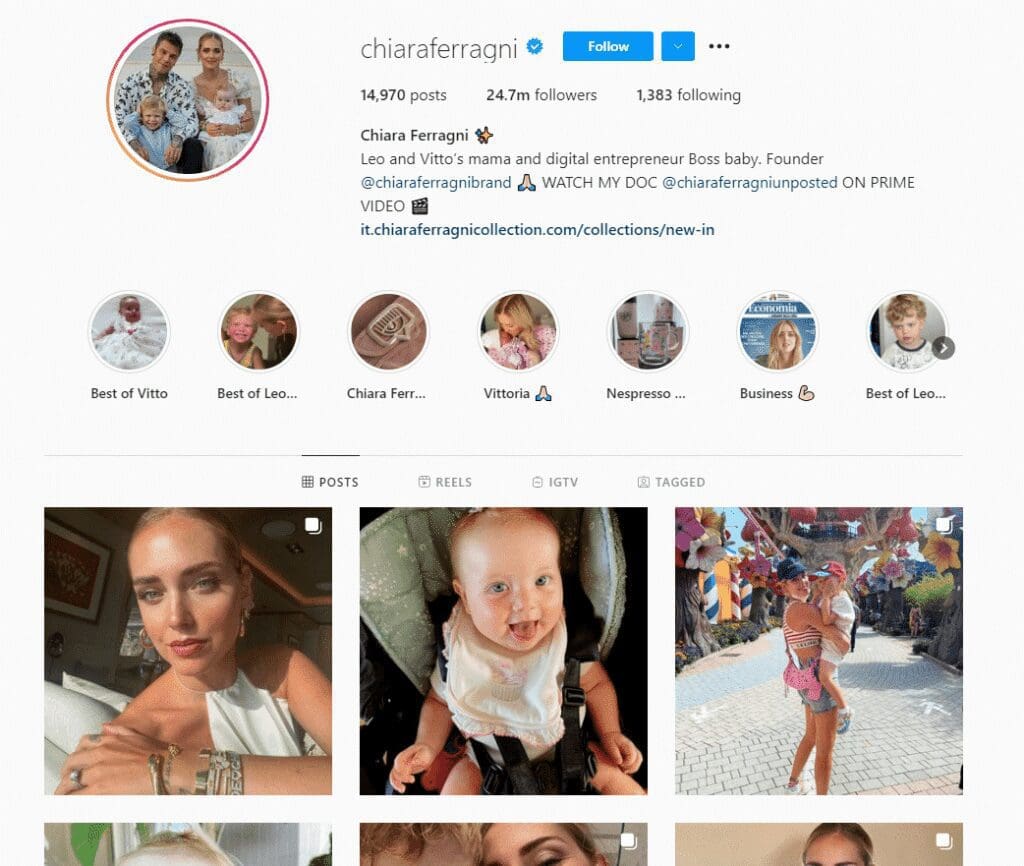 Bronte Georgina King, 24 – Instagram influencer, YouTuber
Brontie King started her media influence following her sister Chessie King's footsteps. She doesn't have many followers, which means she is more of a micro influencer than macro. In 2019, she founded the online support network 'galswhograduate' – a community of support for girls (they go around 50,000 women) who are going through university or they just graduated and trying to find a job. The Instagram page has around 34.4 thousands of followers and from 200 to 1000 likes in the posts. The numbers doesn't say that her Instagram isn't working, but the engagement is high – 6.09% – and the connection with her audience is deeper. She created a feed where you can be inspired by quotes and by the girls that take part in the project. Not only does she work with this community, but with 'galswhograduate' she hosts a variety of events, talks and dinners. Her audience is composed of young females so her content goes around girl power, body positivity, confidence and mental health. She also posts about her lifestyle, holidays with family and friends and how she lives her everyday life, especially in the YouTube channel. She started the YouTube channel back in 2019 and it's more of a vlog where she uses her creativity to post videos about her lifestyle and what she does.
According to online marketers, her net worth goes around 1million.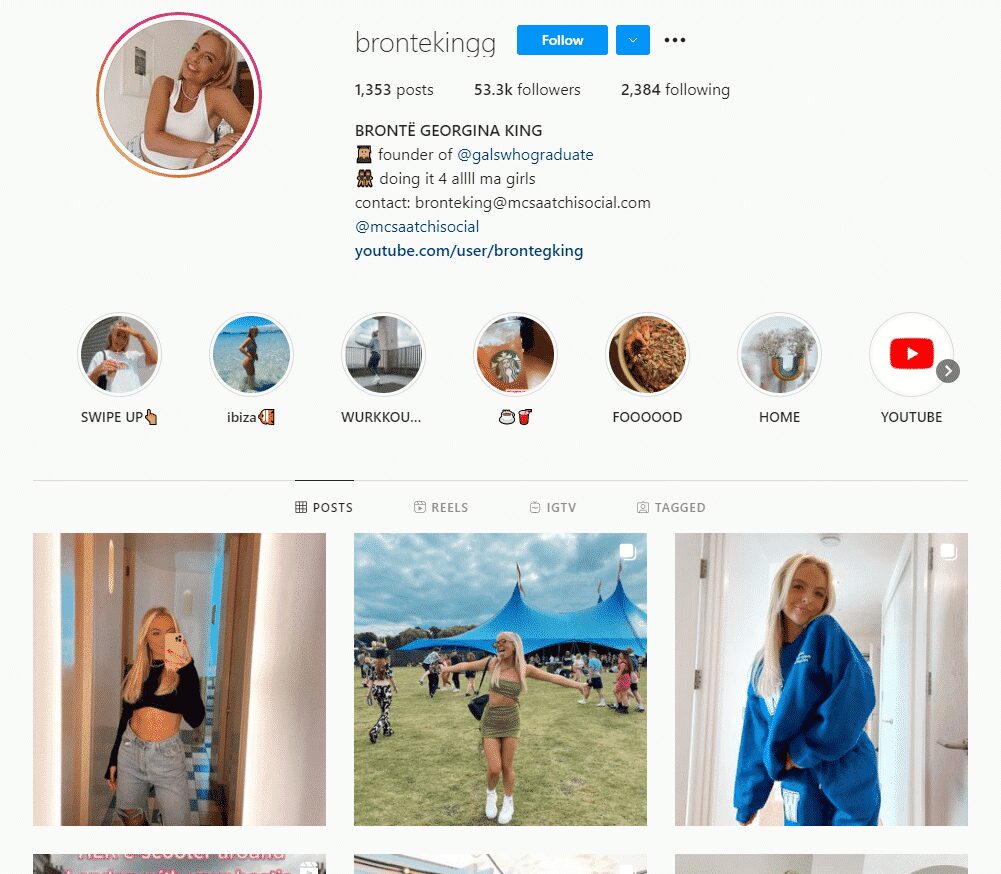 Zoë Elizabeth Sugg, 31 – influencer, Instagram personality, blogger, YouTuber
Zoella, real name Zoe Sugg, created her blog back in 2009 alongside her YouTube beauty channel. Now she still uses her blog where her and her team talks about lifestyle, entertainment and beauty. The beauty channel is still there but she doesn't use it right now, so she shifted to another one called "MoreZoella " where she posts vlogs about her everyday life. She managed to earn money from her YouTube channels, where her videos were making over 1 million views per day. Now with her new channel, she makes 1.5 million views per week and 300.000 views every day.
Her blog started from nothing to become one of the first fashion blogs in the UK (like Chiara Ferragni). She managed to grow with more than 540 million views where she posted about lifestyle, entertainment, makeup and clothing. Her income comes from the views, the posts on Instagram, and her beauty products, Zoella Beauty, and the selling from her book "Girls Online"(2014) which sold 78.000 copies in the first week (two more books followed). Plus she gets lucrative advertising deals, novel writing and product mentions. She also gets payments from her brand deals like ColourPop Cosmetics and Etsy, and some income comes from brands who ask her to advertise their products on her Instagram page. Her Instagram page has an engagement rate of 3.16% which is really good if you want her to promote your product.
According to online marketers, her net worth is around $4 million.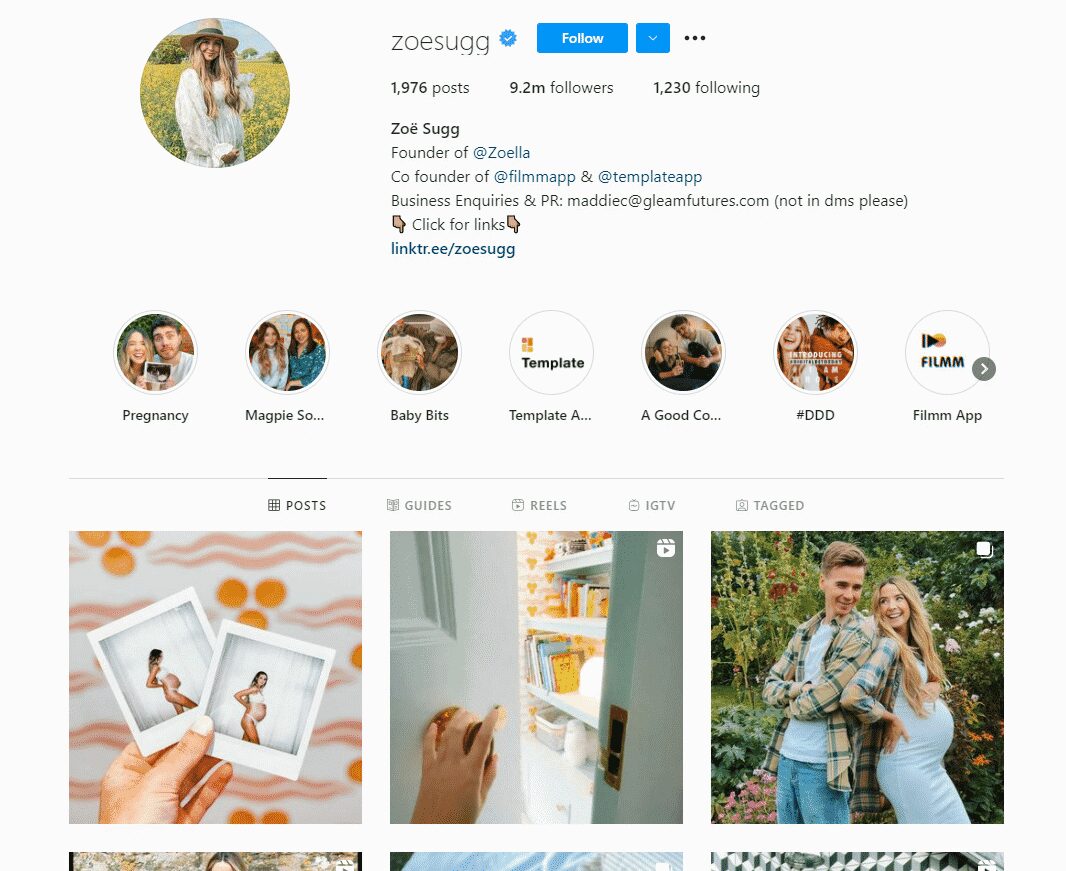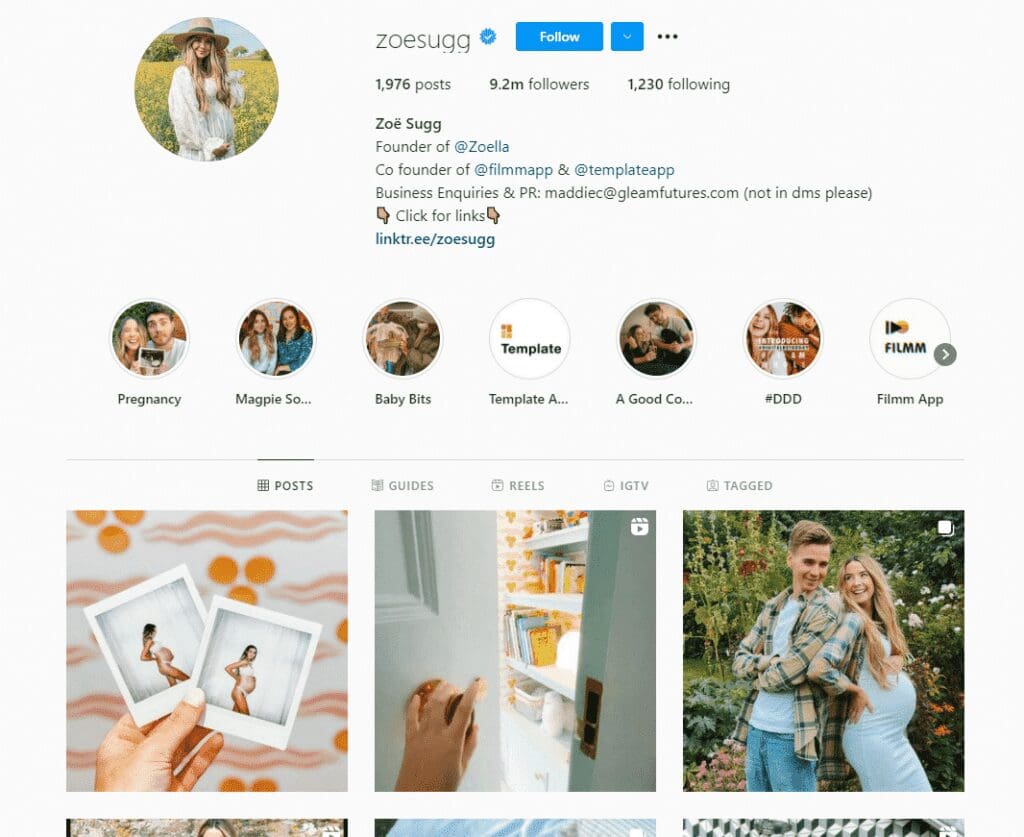 Khaby Lame, 21 – TikTok
Khaby Lame is the somalin/Italian tiktoker who began his video carrier in 2020 after losing his job from the pandemic in Italy. Then he became the sensation that everyone knows today. He became famous for his comic faction expression and reaction videos to other tiktokers. By now, he has beaten the second most followed tiktoker (the American Addison Rae) and with this range, he is going to beat the first one. Also he gain more followers of Chiara Ferragni on Instagram and the number keeps growing. He started for fun and now he is a superstar, calling celebrity guests like Italian footballer Alessandro Del Piero and others to be featured in his videos.
Khaby Lame's rise as a digital creator is especially noteworthy because of his organic growth. His engagement rate of 8.9% on Instagram and 5.79% on TikTok. According to social media analytics Khaby Lame can earn between $50,461-$84,102 (£36,450-£60,750) per post and his net worth is around $1-$2 million, estimated to grow in the future.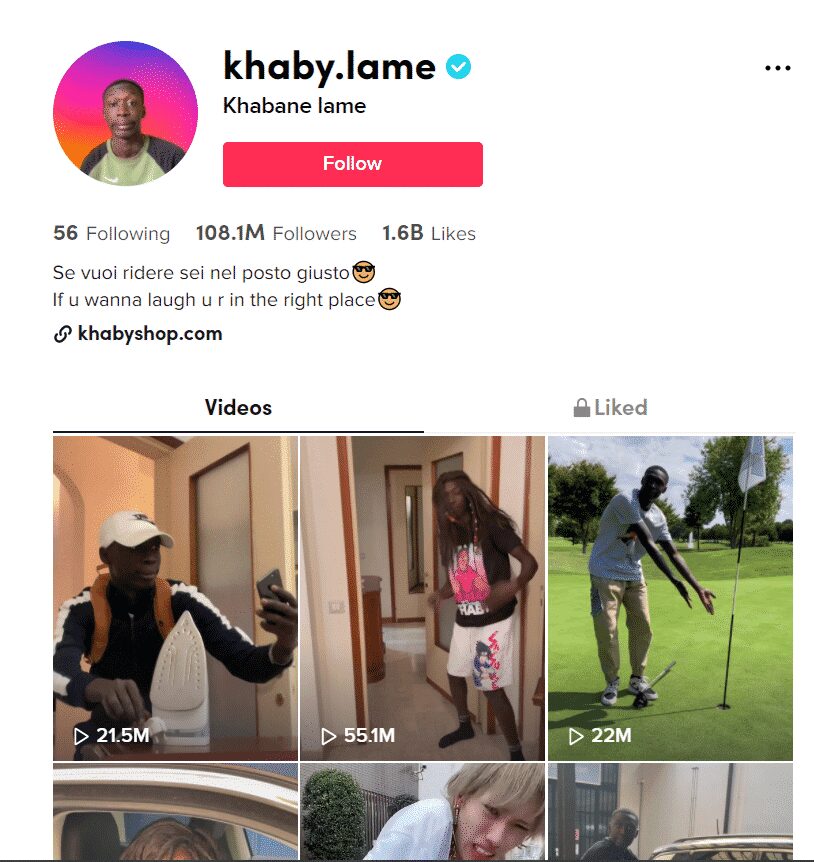 Celebrity Influencers
Celebrity influencers are very different from micro and macro influencers only because they were famous before becoming influencers. They are not directly contacted by your company, but you need to go through their PR agents or managers. They have a large amount of followers and their cost of a single post comes from the engagement rate that they have.
So, if you want to use a celebrity as a testimonial for your product, you need to remember that their engagement rate is very flexible, could be very high or low, it is determined by how much they interact with their followers and on what frequency they post. The thing is that if you are a company like PEPSI, you can go with a celebrity influencer, because you can balance the cost, but if you are a small business, you should go with a micro or macro influencer.
Selena Gomez, 28 – actress, singer, influencer, businesswoman
She started her career as an actress/singer for Disney Channel and now she is also a businesswoman. In her Instagram account she has 243MLN followers and approximately 6 million likes per post. Her journey as an influencer started with Sears and promoting their fashion line. In 2014, she partnered with Kmart in order to launch her eco-friendly clothing line. Other partnerships were Pantene and Puma, and she gets charged around $880.000 for a single Instagram post.
Her engagement rate is 1.94% which is low considering her amount of followers and in 2020 she launched her brand of beauty products called Rare Beauty. The 1% of the sellers of this product will go to the Rare Impact Fund, a foundation that focuses on mental health. Behind this brand, there is a mission to raise upon $100 million over the next 10 years to help increase access to mental health resources. The brand partners with the shop chain Sephora for US and international selling. The Instagram account of the product has a specific feed and it involves girls of every gender, skin color alongside posts about the product. According to online social media analytics, the beauty product's Instagram account has 2.3MLN followers with an engagement rate of 1.05%, which is very low considering the followers.
The Rare Beauty product has a revenue of $11.65 million and Selena Gomez's net worth is 75 million, coming from movies, music sales, partnerships.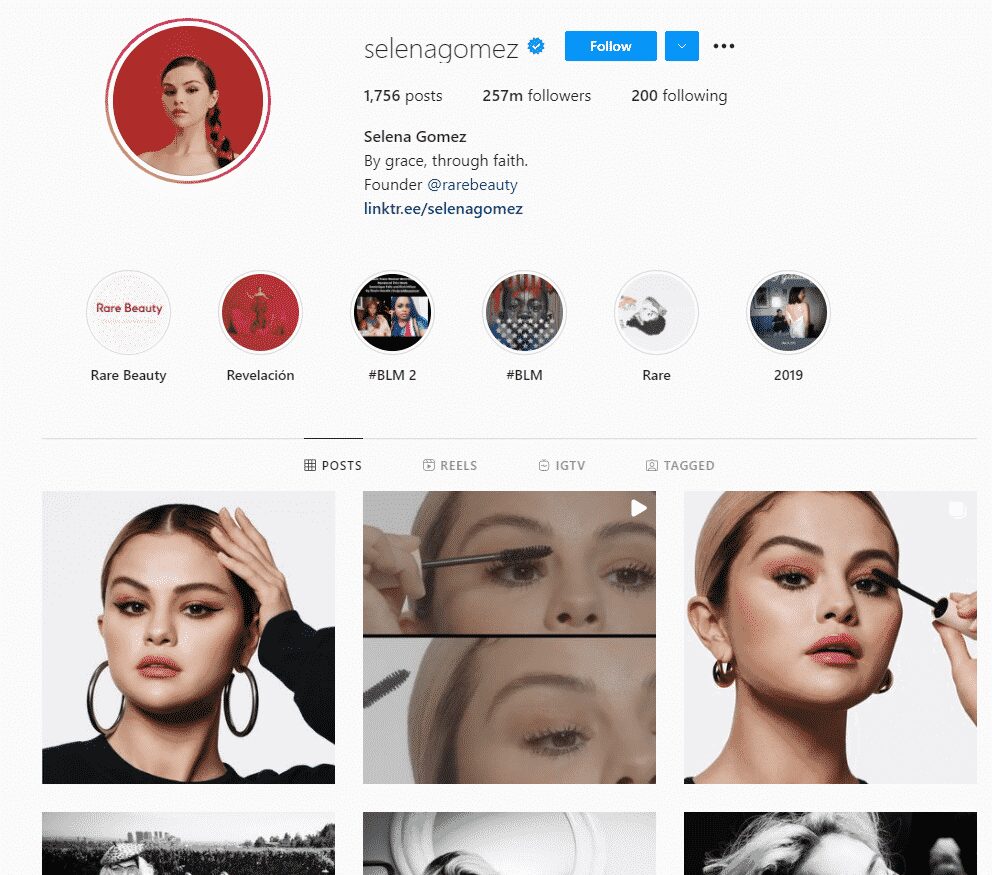 In conclusion, we can say that the decision of using a macro or micro-influencer always depends on the goal of your campaign. If you want people to know and trust your product you will probably go with a micro-influencer, because their followers are more trustworthy, relatable and affordable. Also people tend to trust more someone who posts a picture that looks like they used the product instead of someone who has a picture with the product. B2C and B2B tend to benefit more from micro-influencers.
Macro Influencers:
Have up to 100,000 or more followers
Posts cost around $75,000 and higher
Followers: mixed audience and wide range
Micro Influencers:
Have from 10,000 to 100,000 followers
Posts cost around $1,000 and a little more
Followers: trustworthy and relatable