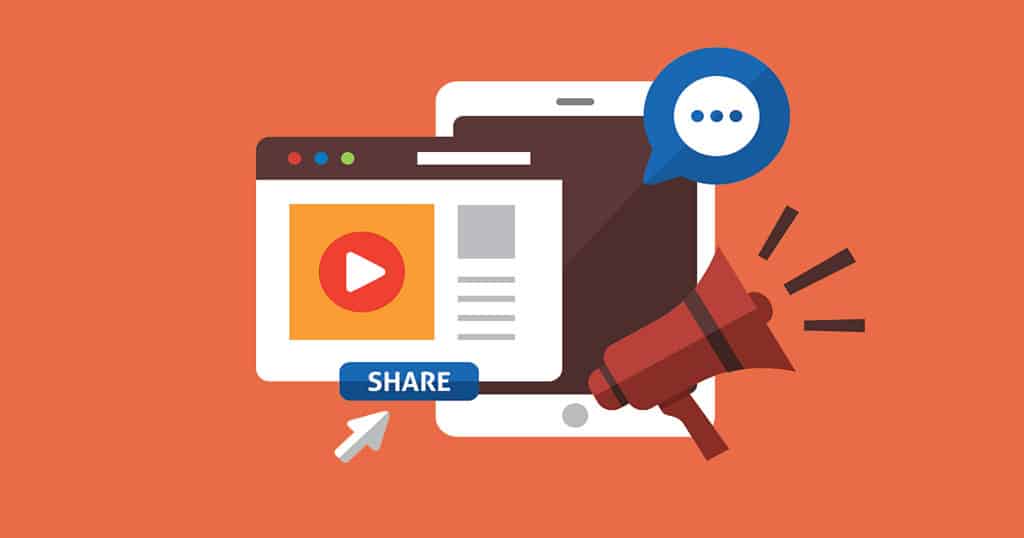 Video content types can vary and are heavily influenced by the changing market trends. When working on constructing effective video strategies, businesses often focus on the quality of their content, the execution, the messages highlighted as well as the brand's beliefs and set of ethics.
Social media outlets celebrate videos as the top multimedia file type generating audiences and increasing brand outreach easily. With the well-prepared materials and the correct utilisation of each digital media platform, companies can do wonders to their business with videos!
There are several kinds of videos that have grown immensely popular in the last couple of days; namely, vlogs, culture pieces, webinars, tutorials, reviews and more which are discussed throughout this blog.
To be able to understand the nuts and bolts of video content types, one must develop deep comprehension of digital media trends, content and marketing strategies along with a few video creation technicalities.
This guide will walk marketers and new practitioners to the must-have information and fundamentals of video strategy, content, creation, and execution.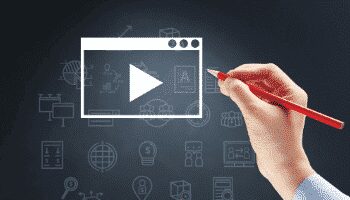 The Basic Video Content Definition
Videos, as known and loved, is a file format which stores digital video data through lossy compression. When working with video content, creators should make sure that they have flexible file extensions such as WebM (.webm), Windows Media Video (.wmv), Flash Video (.flv), and Ogg Video (.ogv).
Means of video content has grown immensely popular in the past couple of years, and with the rise of smartphones and users shifting to mobiles and tablets instead of desktops and laptops, people have been inclining towards visual content.
"You can buy attention (advertising). Beg for attention from the media (PR). Or you can bug people one at a time to get attention (sales). Or you can earn attention by creating something interesting and valuable and then publishing it online for free." – David Meerman Scott as retrieved from Vidreach.
Here's a quick guide to creating a video content strategy:
Video Content Executed
Business owners can often be intimidated by content strategies, especially videos. Vidreach has put together a couple of points that every rising startup or company should note:
Number One: Work Quality Not Quantity
All it takes to boom is one great video, or perhaps two or three. The quantities of videos will not translate to attractiveness, not unless the videos are well-thought, executed, promoted, etc.
Businesses simply do not have the luxury to move past videos anymore. Videos have become marketing-must nowadays. They say a picture is worth a thousand words; in today's marketing trends, a 30-second video could do wonders.
Digital users' attention span is decreasing by the minute. Users have become accustomed to receiving all the information they need in 10 to 45 seconds time frame. This could be rooted back to the nature of disappearing stories on Snapchat and now Instagram and Facebook.
Number Three: Video Is Demonstration
The video is an extremely expandable medium. Companies can utilise it to share information about a certain product, service, or idea. However, this is not all that videos can do. they can increase awareness about the brand. Also, they could be a live demonstration of the company's ethics, styles, even design guide.
Successful businesses understand that the best way to make the most out of video marketing is by sharing information about things people care about; not just aiming to sell.
Number Four: Efficiency Is Everything
Being efficient is a killer business quality in general. However, when it comes to videos efficiency is everything. Before working on any video materials, creative teams must think ahead, prepare their materials, references, objectives, and test how recipients will perceive this piece of content. It's also vital that they make sure the video respects the company's beliefs.
The easiest way to ensure that any piece of media, video, in this case, is effective, is by running it with the current goals and objectives of a certain campaign or company's marketing strategy.
Number Five: Videos Can Generate Audience Who Become Consumers
If a video manages to capture the attention of a social media user for one-to-two minutes, this means that these users could potentially become a consumer. With how fast-paced the digital marketing field has become, companies expect less and less of their targeted audience.
Therefore, they attempt to facilitate things on them by creating a clear, short copy, attractive multimedia, short videos, as well as cultivating their edges and humanitarian sides.
Number Six: No Exaggerations, No Cliches
A user can cut through the sales talk. It's important that businesses stick to their true sides and steer clear from cliches. Experienced companies highlight their authentic and personal tones in every media piece they put on the Internet.
Not only does this boost the image of the company, but it also helps the audience bond with the brand and cultivates a good relationship that goes way beyond sales!
Number Seven: Video > Text
Quoting Lisa Lubin: "The amount of information contained in one single frame can take three pages to describe. It is a known fact that people engage more when they watch a video and tend to stay watching it. They are also happy to pass it along. Video informs and entertains people and, good or bad, today most people prefer to watch a video rather than read a page of text."
For the aforementioned reasons and more, videos are the most powerful way to address the audience today. They fit well within their attention span and provide a web-friendly piece of materials that directly keeps them up-to-date with the brand messages.
Number Eight: Pick the Platform
The right platform matters. Big time. Depending on the type of business, selecting the proper digital media channel can improve the reach and ultimately, results in more leads and conversions.
Marketing specialists note that Twitter and Instagram users like to be approached differently from Facebook users for instance; with Twitter audience preferring things more concise and having tolerance for all-text tweets, while Facebook and Instagram inclining towards visuals.
Based on audience preferences and demographics, companies could tailor messages that fit each type of segments and platforms.
Moreover, the go-to strategy, in this case, is checking out former brand strategies for reference, monitoring the channels' trends and mechanisms, and finally, reading valuable guides and how-tos.
Number Nine: Be Natural, Funny Even
The digital audience has seen it all. Fake humor, pretension, sales, one-dimensional posts and more. What they opt for currently is natural tones with hints of giggles as well. Paying attention to the copy put into the visual materials is essential. If users find the content too robotic, or sales they will easily scroll down.
Leaving a good impression – and a positive impact – on the audience have become harder and harder for business owners and new marketers. While there's no one golden rule that companies are encouraged to follow, the nine points above are a great way to kickstart.
What Are the Types of Videos in Multimedia?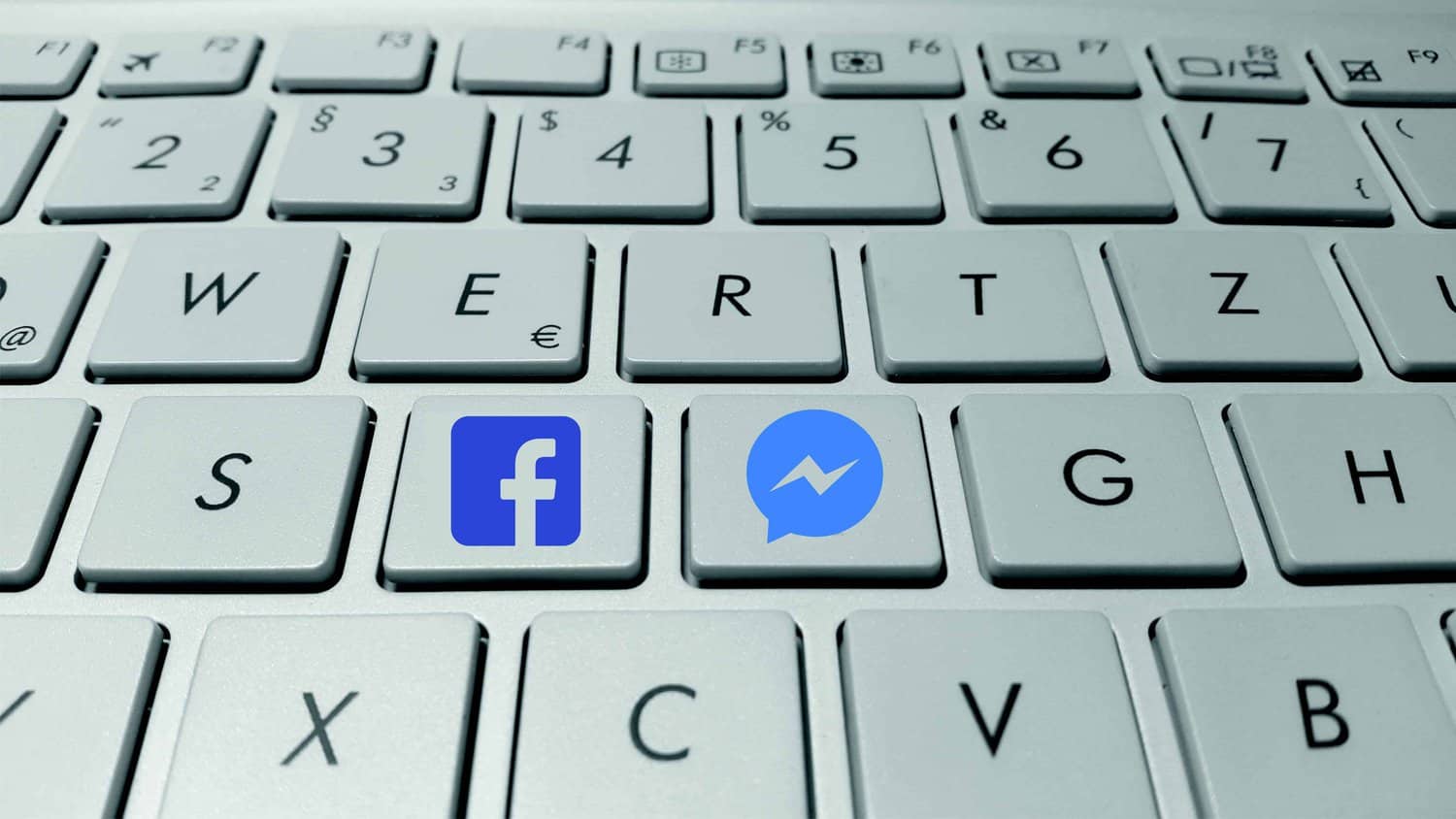 All videos are good, but a few kinds are appreciated more than others. The digital audience today have grown picky. Their preferences are constantly changing and business owners are forced to comply and adapt. One thing that hasn't change is how users lean towards informational content. Here are seven video content types that demonstrate how:
Number One: Vlogs:
Vblogs, short for video blogs, combine all elements that digital users know and love. They present information the audience care about, budget-friendly, personal and fun to watch.
They are very personally-driven, tailored to the audience. This minor but crucial detail is what makes vlogs extra special for users. They are compelled to engage, comment and watch more of them.
Seconding Singlegrain.com, vlogs are a simpler, much cheaper alternative to hiring brand ambassadors and promoting work on social media channels. Check out popular vlogs on YouTube for instance.
The content sells and promotes itself. The audience feels comfortable watching a speaker illustrate something naturally. This is also effective in conducting Q&A sessions, how-tos, etc.
Number Two: Brand Culture Bits
The impact of culture videos on the brand image is often underestimated. Think of this type of videos as the only source where loyal consumers and potential new ones can see through the company's essence.
Even if the business is a newly rising startup, content creators can prepare natural videos that illustrate the employees' lives at the office, game days, interviews, celebrations and more. The company that cares about its employees is by default attractive to consumers and potential job candidates.
Just like other video content types mentioned in this article, culture videos are very flexible and can be adjusted according to each business's capabilities. Besides, these videos should be prepared in accordance with human resources, finance, and executive aspects of the company.
Number Three: Webinars
According to myownconference, "The main feature of live webinars is interactivity, or the ability to discuss, send and receive information in real time. During an event, you can start polls, invite other participants to act as a presenter, communicate via online chat, share desktop and use a variety of digital materials."
Think of webinars as a free-of-cost alternative to conferences without compromising on efficiency or value of insights.
Businesses that like or use vlogs will appreciate hosting webinars. They are the extension of vlogging. Nowadays, webinars are more commonly used to host Q&A sessions, plus, product reviews or demos.
Webinars constitute an attractive lead that could drive Facebook and Twitter users to watch, interact and learn more about the brand. Investing in paid traffic for webinars, too, can increase conversions rates.
Just make sure that at the end the company leaves its contact information easily and clearly so that the audience can follow up as soon as possible.
Number Four: Tutorials
There are numerous examples of vloggers who have been able to cultivate their own businesses after starting off with online tutorials. Take beauty bloggers and make-up artists for instance.
Tutorials and WikiHows have become a go-to source when it comes to first-time anything. This new addition to video content types has changed lives to the better.
But why are tutorials so popular? Well, firstly, it's because each video has got a mix of informational content, a bit of personal experience, and a familiar face presenting the data. Comparing these elements to common soft-selling videos on YouTube further reinforces the beauty of tutorials.
Besides, what the audience like best about these videos is that they don't attempt to convince them to buy something. Rather than putting a set of opinions, experiences, and advice at their hands for free.
Number Five: Product Reviews
Long were the days when people purchased products without research or watching product reviews by credible sources. Now that these reviews have become the norm, product providers realize the importance of conducting a few of them on their own.
The top kinds of product reviews are the ones relying on recommendations, authenticity, deep understanding of the "product" and the field of which it hails from.
Reviewers can also interview specialists, compare between former models of the same product, or even judge between other similar products in the market. Among the numerous forms of content video types, this one is by far the most practical and most directing towards purchase.
Number Six: Testimonials
Hearing product evaluation from a company employee or a market specialist is one thing; hearing it out from a consumer is another. When it comes to testimonials, the more the merrier. It's like using one of those evergreen cards that can facilitate anything.
However, getting ordinary customers to speak on camera is not exactly easy. Creative directors should spend a considerable amount of time in selecting the candidates and testing on camera. Using actors is not advised, but sometimes it's the only way to go.
After retrieving the exact testimony from the client, the director has to foresee that the statement is being used as is.
Singlegrain suggests that: "If you're a B2C company, try throwing an event to attract existing customers whom you can record live for a fun testimonial. Or create a contest for customer review videos that you couldn't possibly have written yourself. If you're a SaaS company, offer existing clients a one-time monthly discount for an in-person video testimonial."
Here are a few samples of the questions the company should be asking:
What was your main concern when buying this product?
How did you hear about this product?
Are you satisfied with the value-price ratio?
What results did you get after buying this product?
Did you have high or low expectations of this product?
What's your most favorite feature? And your least favorite?
Would you recommend it to your family and friends?
Who do you think this product is for?
Number Seven: Thought Leadership Videos
According to brightcove, awareness is the ripest stage in the customer lifecycle. Marketers cultivate trust with the audience early on to ensure that their consumers would turn to them, not on them when facing a problem. Awareness fixes lots of potential obstacles that the customers may stumble upon.
As Dave Mendels, CEO, puts it: " "Thought leadership content is produced to help educate and inspire during the very early stages of the awareness stage, generating goodwill. Your audience is just starting to ask questions and they're seeking the best answers to solve their problems.
Your brand can make a positive impact early in this customer journey by positioning your company's subject matter experts as their trusted advisors."
In addition, top thought leadership positions naturally promote sales. Thought Cast Media advises: "If you're able to sustain regular engagement of your audience with high-quality content, you'll eventually become the company everyone wants to work with.
Even if they know little about what you have to offer, they do know and trust your thought leaders, and anything your thought leaders put their names on must be good. Through a sustained relationship, prospects come to adopt your values and way of doing things, and when it comes time to pick a solution, your solution "magically" checks all the boxes.
What Is MIME Type Video?
One cannot browse the Internet for video content types without having tons of questions and definitions about MIME type. MIME, short for multipurpose internet mail extensions, is a file format designed to be transmitted across the Internet. They were created to enable email users to send files along with their plain texts, but now, it's used by web browsers and servers to transfer files.
"A MIME type is composed of two main components…video type and a sub-type. While MIME types can be used to help web servers understand a variety of elements including text, images, and audio."
MIME type relies on the code base of the used video player and server. Filename extensions such as .mov or .mp4 are associated with MIME type files.
"Your video player is compatible with a particular set of MIME types. You need to identify those and specify the subset of them that is compatible with your ad unit's inventory type while creating a linear video ad unit."
Perks of Video Content Types Making
The First Perk: Videos' Value Proposition
Videos are content marketer's best friend because they are extremely versatile. One video can be used, cut, manipulated in numerous ways to be posted several times.
Here are a few of the most popular methods content creators use video for:
Long and short formats: Whether they were six-second videos or one-hour documentaries, each type has its audience and platform. Businesses can even use a long video as a series of posts. They, too, can create a short 30 seconds to the one-minute teaser that summarises the content of the video.
Posts versions of the videos on social media: depending on the digital media channel, the company can post cuts or long versions of the videos. For instance, the full videos on YouTube and the company's website. Snippets on Instagram and Twitter, and a series of the video on Facebook.
Posting the videos inside other video content types: yes, that sentence is correct. Smart business owners make the best out of their video content by re-posting the videos created inside a webinar or a vlogging episode.
Minding desktop and mobile environments: Responsiveness is key. This is such a rookie mistake by new marketers and content creators. Not factoring in that the videos are responsive to diverse mobile tablets and cellphones as well as desktops and laptops could cost the company not using the same video on different outlets.
Video Marketing
Brands understand the vitality of having an active, up-to-date video marketing strategy. It's safe to say that video material is the most effective among other elements in any marketing plan. Videos have the highest reach among the audience, they are easily attractive and more inviting than still photos or plain text.
According to this HubSpot Research report, "four of the top six channels on which global consumers watch a video are social channels. In addition, Facebook recently predicted that the platform will be all video in less than five years."
"What types of video content are the most popular? People around the world want entertaining, funny, and informative content. The education aspect is a surprisingly popular…61 percent of consumers surveyed want to learn something from the videos they see on social media."
Video has become so much more than entertainment nowadays. It's been proven to increase conversion rates by 80 percent. It's the sole most powerful drive for users to open subscription emails along with promotions.
The Video Marketing Strategy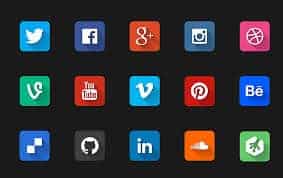 This strategy adds numerous benefits to any business. According to ngdata, a video is the most effective marketing tool to connect with the audience. It constitutes a bridge that links the brand messages with its prospect clients and audience.
"Mobile devices dictate the type of content people seek out on a daily basis. As more use phones as their primary internet device, the preference for video, social content, and messaging based interactions will continue to grow. The majority of Latin American respondents are mobile first, and their preferences can be leveraged by marketers looking to experiment," as retrieved from this HubSpot research.
Another reason why video is sought for, as ngdata phrased it: "video is a SEO gold mine." by using the proper tools, technical teams can build backlinks that boost interactions and enhance the SEO and SERP rankings.
Developing a Video Marketing Strategy
Reaching the most suitable marketing strategy for a business is a process of many trials and errors, but noting the following points can kickstart that mission.
Number One: Count the Resources
It's necessary to develop a critical understanding of the company's needs, marketing budget and the equipment and staff at hand before brainstorming for the strategy. Consider this the basis of the strategy, it has to be thorough in order to obtain the best results possible.
Number Two: Use Storytelling
Telling stories will never go out of style. Storytelling, especially in videos, is extremely important. It's what makes the video bearable. When preparing for a storyboard or video's outline, creators must make sure they're stating their clear messages and hitting their objectives brilliantly.
Number Three: Be Interactive
Using questions that are naturally engaging. Welcoming music, intriguing visuals and scripts. All of these elements add up to the value of the video. Always think like a recipient; what will keep them watching?
Number Four: Keep Things Short
While there isn't really any restrictions about the lengths of ads or videos; long videos are frowned upon. Millennials understand why and so do digital marketers. Make sure that the brand messages are visible within a short timeframe.
Number Five: Publish Widely
Publish on the website and all social media channels without discrimination; Facebook, YouTube, Twitter and Instagram. Using promotion extensively will get amazing results in terms of interactions, leads, and potentially conversions.
"Traditional tools like customer surveys still have value, too. If you're not sure where your community wants to interact with you, ask them! It's easy to get distracted by the next shiny object or up-and-coming social network, but staples like your website or Facebook page can be fundamental to online success in the long run," (Sysomos).
Number Six: Conduct Analysis
Analysis is the best measuring system. Without analysis companies can easily make the same mistakes twice. Using the specific metrics and software will allow directors and content creators to determine the best directions, the possible pitfalls, and how to conduct better research and produce better content in the future.
The Best Video Content Types for Social Media
The following ten video types are adored by digital media users. They make up the top interactive, innovative video bits:
One: Interviews and Q&A Sessions
As mentioned before, interviews and Q&As are perfect for engaging the audience, attending to their inquiries as well as sharing insights that they will see informative and interesting.
Most of the companies active on social media refer to gathering questions from the fans and then responding to them, either listed and answered by specialists, or taken one at a time via live video streaming.
Two: Behind-the-Scenes
This type of videos is the consumers' way to see through the company spirit. Behind-the-scenes videos also are very exciting to watch. They are great for sneak-peeks behind events, product launching, etc.
Three: Product Videos
"78 percent of people said that their buying decisions have been influenced by brands' social media posts. Video is a great way to highlight a product or demonstrate a specific feature. An informal social media post can seem more authentic than an ad, and encourage people to click 'buy.'," retrieved from Social Media Today.
Four: Live Videos
Live videos are very versatile and they can host a set of different events, interviews, etc. they are highly credible, transparent, and inviting. Conducting a live session is a great way to attract potential consumers into the social media channel as well as cultivating connections with the fans.
Five: Promotions and Deals
Use videos for broadcasting brand deals and promotions to guarantee that it will reach a lot of social media users. Plus, it's easier to comprehend and share.
Six: User-Generated Content
This one is simple. If users tweet about you, quote them and retweet them. If they shoutout on Facebook, screengrab it and mention them with warm thanks. Not only does this entice them to engage more with content, but it also generates credibility and enhances the overall brand image and its good reputation.
Seven: Contest Videos
Same as promotions and deals, publishing videos for potential contests will ensure that words spread quicker.
Eight: Announcements
Announcement videos build excitement. They are easily shareable. And remember that posting videos on social media channels is much better than TV ads nowadays.
Nine: Events
Consider the Internet audience another event participant, share snippets of updates, clips from behind-the-scenes, wrapping clips, reactions, etc.
Ten: News/Trending Videos
Social media ate newspapers. Know when to interact with a news story. Lots of companies have tried "newsjacking", this technique often backfires if it's not well-thought. However, be interactive when it comes to national or company losses. Share cultural moments from the office, company events, and celebrations with the audience.
Final Words
When it comes to video content types, there is a lot of information to take it. Whether they were technical, such as how to differentiate between specific and open filename extensions, to creative aspects as the demographics of the audience, their preferences, and questions they might be asking.
The practicality of videos has enabled it to become a go-to source for entertainment and informative purposes alike. Whenever there's heavy data to absorb, videos are recommended.
That thought alone has inspired many brands and companies to regularly use tutorials, thought leadership videos, product reviews and recommendations, webinars and vlogs.
However, this seemingly all easy activity is not as shallow as it looks. Great videos start with thorough market research, good content creation, innovative marketing strategy, a dedicated team of creative managers and executives and an inspiring vision.
So, if a brand is opting for an easy and effective social media reach, then videos are the way to go!