B2B marketing strategies have intricacies that call for different approaches than the ones you'd employ selling directly to consumers. Business customers behave differently from normal consumers and often make more expensive purchases.
While B2B buyers share some behaviours and traits with consumers, B2B marketing strategies need to take their differing needs into account.
Different businesses need different approaches.
Large businesses have several decision-makers in their ranks. In contrast, a small business may have just one owner who is deciding what to buy, and marketing strategies need to tailor their execution to these audiences.
Marketing to B2B audiences is a constantly changing process, especially as technology and business models evolve. Here are some B2B marketing strategies and techniques to look out for.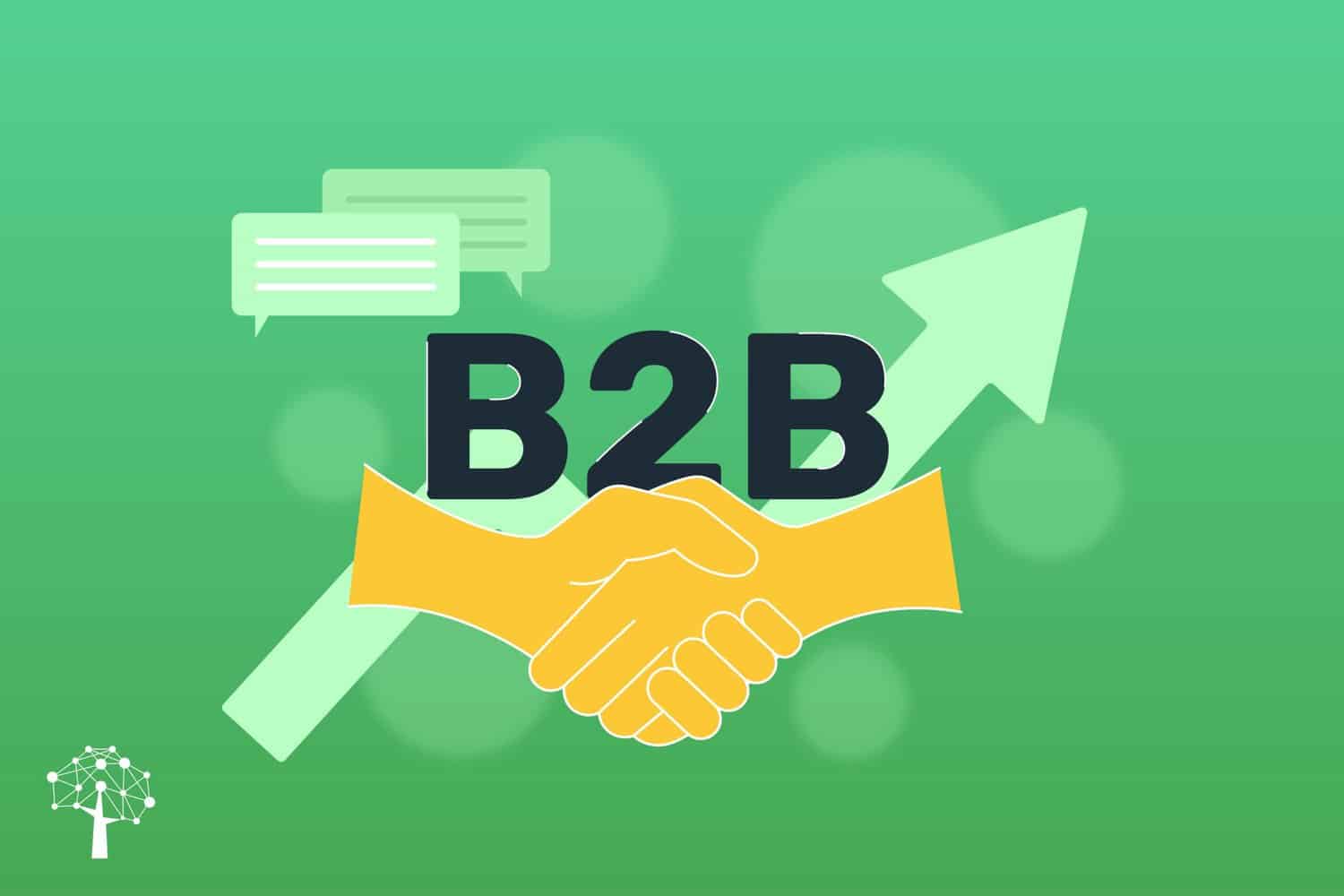 Table of Contents
Adopting a Mobile-First Strategy
There is no better time to customize your adverts for mobile devices. Google and other major search engines are adopting a mobile-first model because many people now use mobile devices instead of PCs, including business customers.
Google now has a mobile-first search index, and mobile advert spending exceeds £154.5 billion annually. Mobile adverts now represent 70% of all digital advertising.
Optimizing your mobile site and app development should be among your top priorities. If your website does not appear in the mobile search index and is not functioning well on users' devices, it will hurt your prospects.
Poor mobile performance can now tank your SEO efforts entirely.
Even if your SEO survives, business customers are busy. They'll buy from another company that offers a better user experience and facilitates purchasing as well as support and maintenance.
As digital marketing is shifting to put mobile devices front and centre, how you plan to deliver your content becomes an important consideration.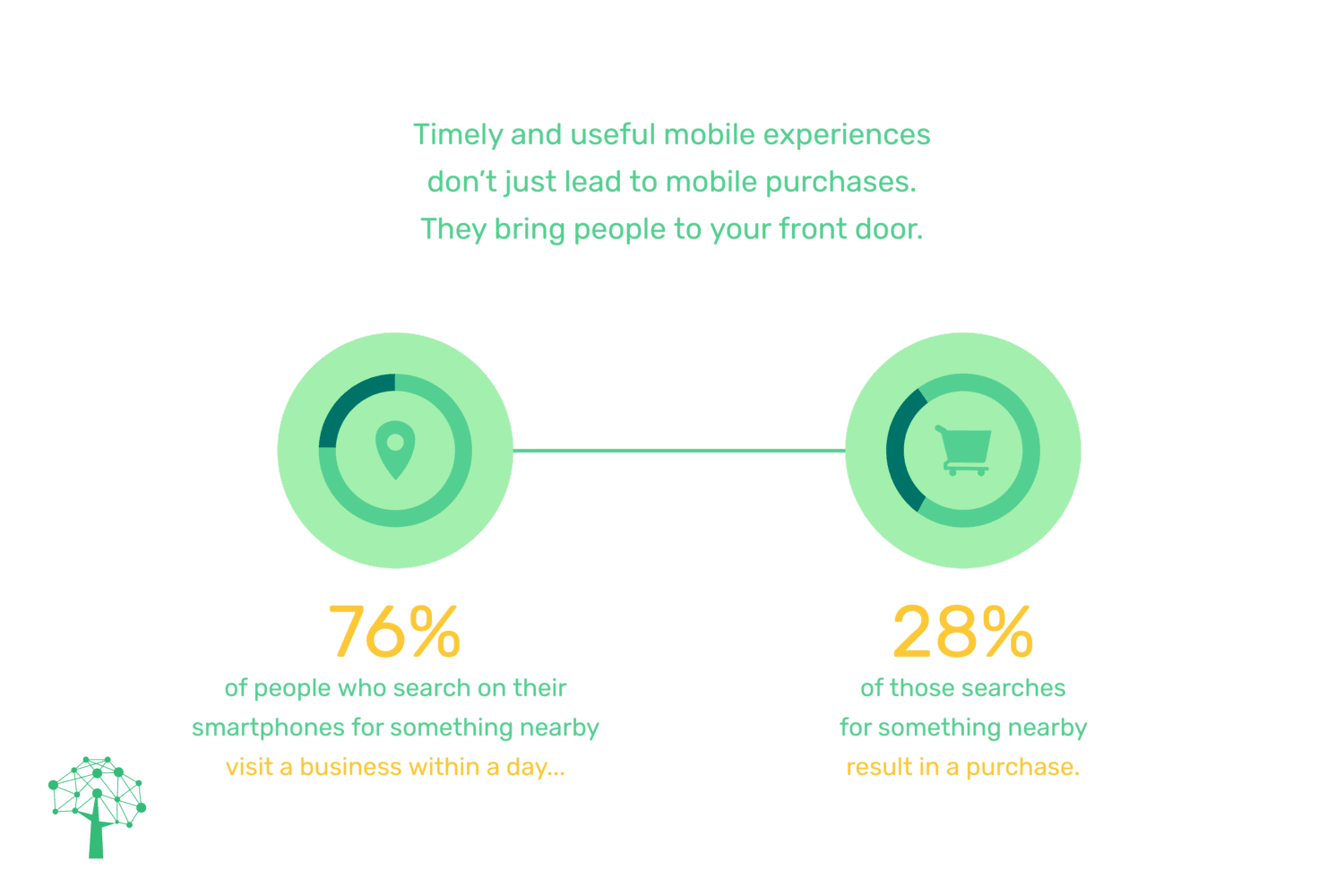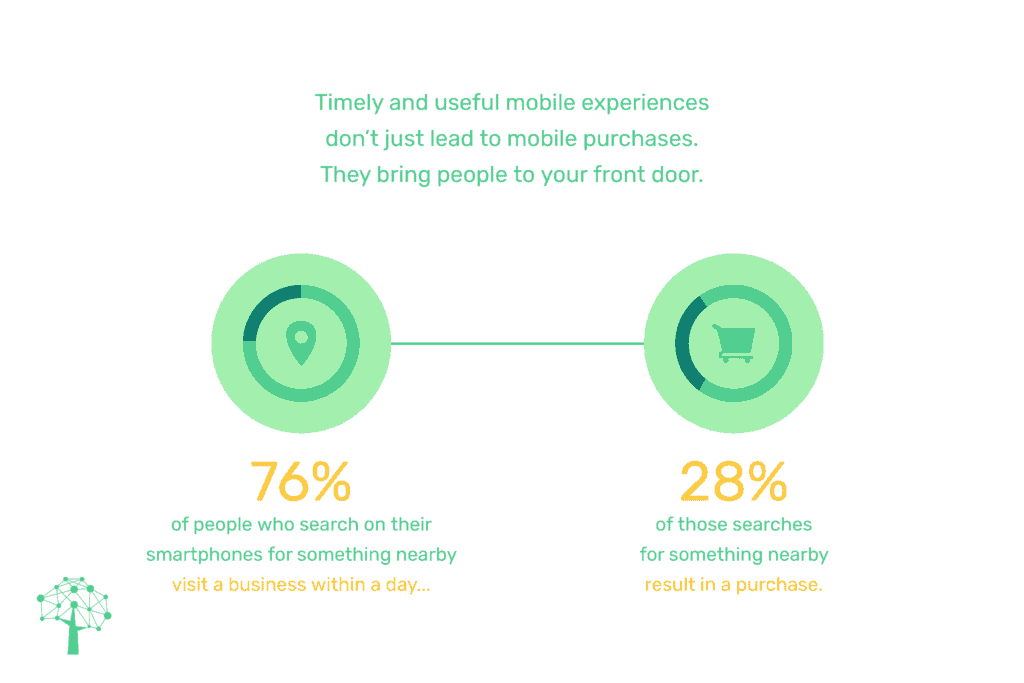 Omni-Channel Marketing
Cross-channel marketing is going to become a major concern.
The minutiae of your target audience's daily activities will impact how they search, but cross-channel marketing in this context means that the same user is using multiple devices.
This is particularly important for companies that furnish devices to their employees or perhaps small business owners who are using their devices for business.
What category is your target audience most likely to fall into? What actions will you take to improve cross-channel targeting so that a business user will see the same advert on their work tablet and computer?
Voice Search and Semantic SEO
Voice search is more popular than ever, and it's still growing. At least more people than ever are conducting voice searches. Despite this, most brands don't know how to exploit this.
Targeting voice search requires what's known as semantic SEO.
This differs greatly from traditional SEO tactics. Additionally, since Google is trying to meet the needs of smart speaker users, traditional SEO has changed too. That is, what works for voice search now works for traditional text-based search, too.
Effective semantic SEO strategies include:
Focusing subheadings around long tail
keywords and questions,
Marking up key information in bullet lists,
Providing audio files in your content,
Optimising for passage ranking,
Having a strong Google My Business presence.
Additionally, since most brands aren't investing in semantic SEO, this is still a strong strategy for gaining a competitive edge in 2021.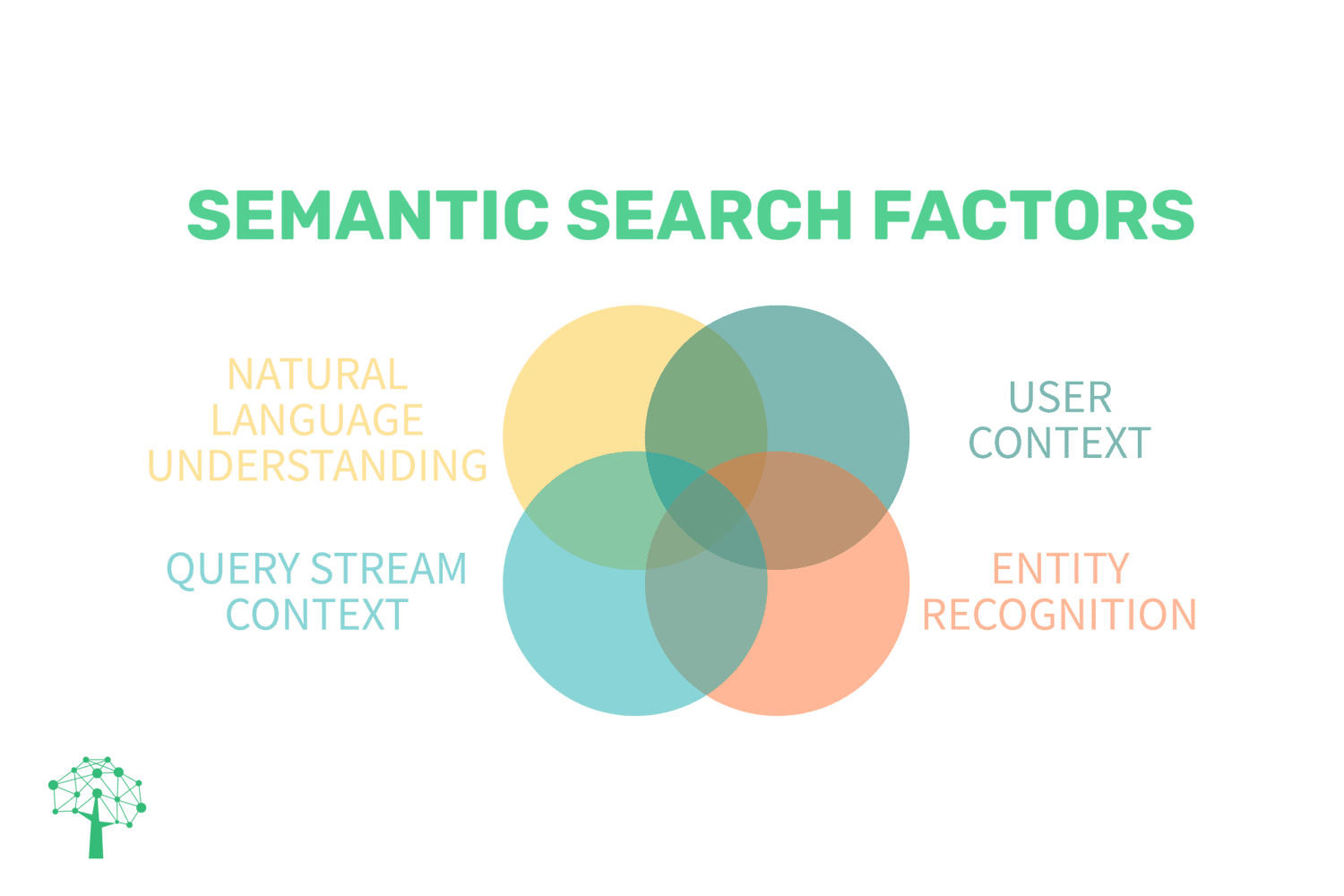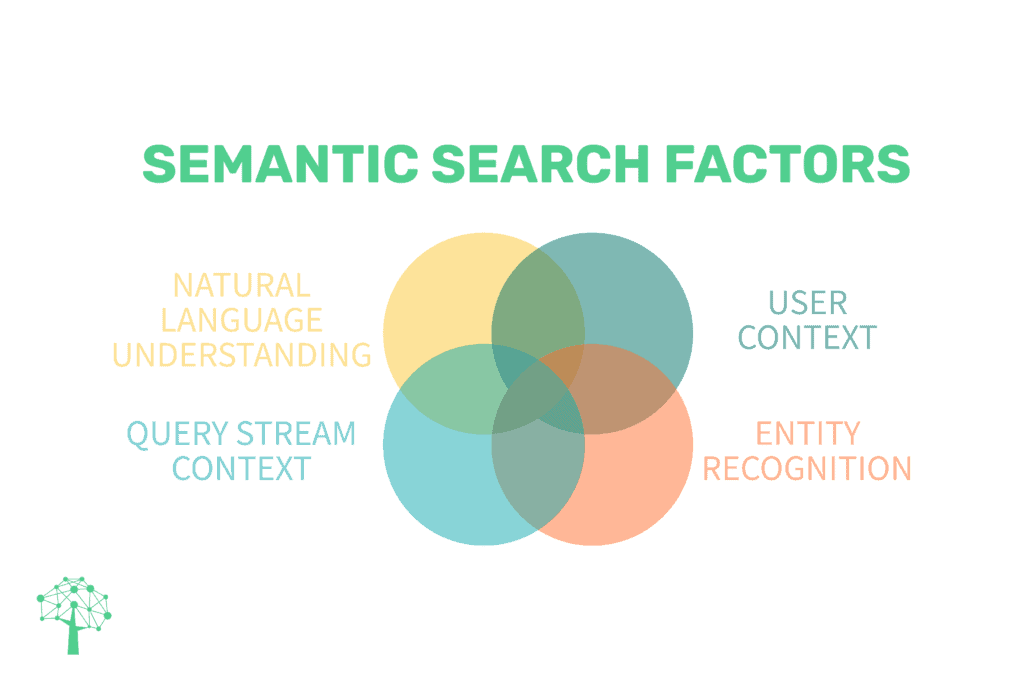 B2B Content Marketing in 2021
Focus on the intent of your content. While long-tail keywords are important to place into your content, humans are the ones who are reading it. Keyword stuffing is now an obsolete practice for getting your search ranking to increase.
Business users will likely be busy and don't want just to read a bland sales pitch. Stuffing in keywords won't get you far, either.
What value does your content offer? What kind of problem is it addressing?
The intent of your content is what will get it shared, linked to, and bumped up in the search rankings, as well as improving your targeting.
Business decisions can take a long time, so make sure your content strategy reflects this. It can take anywhere from a few months to a year to get business prospects to decide on a major purchase.
Typically, this means capturing leads and feeding them educational content.
In today's digital landscape, these prospects also come in at different points of the sales funnel so more content needs to be provided upfront that establishes trust in your business and makes them more apt to want to consider making that purchase.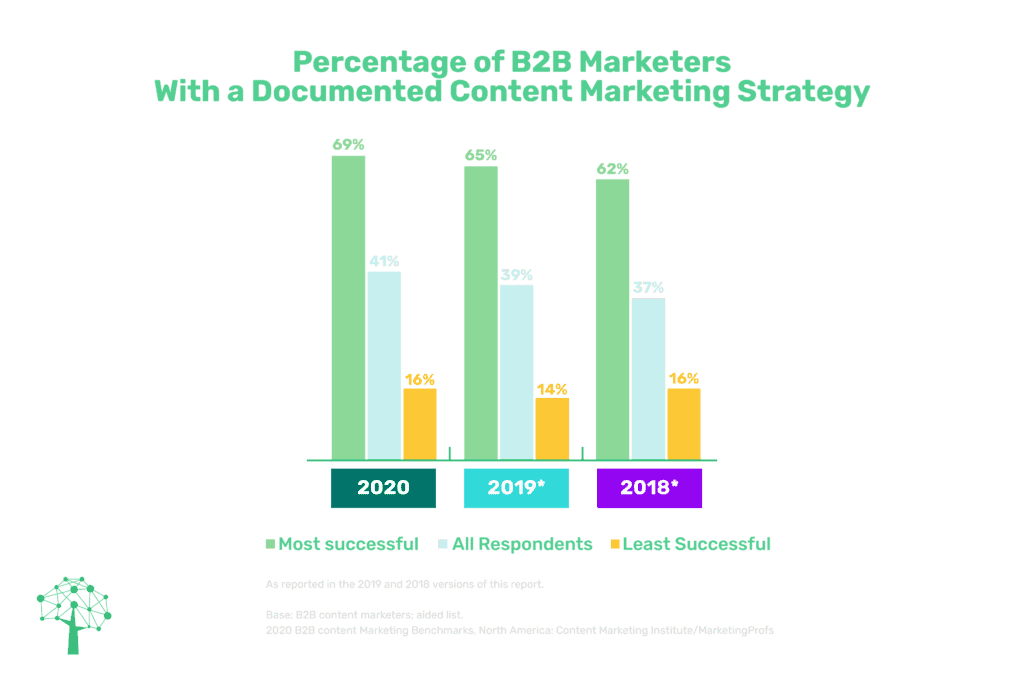 Ebooks and whitepapers are helpful in many cases, but what about other types of content like podcasts, webinars, videos, infographics, and even gamification and VR experiences?
Your competitors are probably already implementing these strategies, and you don't want to risk falling behind the curve.
Social Media B2B Marketing Strategies
Don't underestimate the power of social media when it comes to getting targeted traffic. While B2B social media has a longer lead time than B2C, it cannot be ignored.
Using a mix of paid and organic social media growth can significantly grow your following and bring you the right leads. You can target social media users by keyword, location, and other demographic data.
Social Media Ads
Paid growth is not the same as paying for followers. When you pay for social media mentions, you are paying for traffic, not actual followers. Buying fake followers isn't going to help you with prospects.
It's best to start organically gaining followers by following relevant accounts and searching for active and follower-rich accounts that frequently use relevant keywords.
Share quality content that is helpful, interesting, entertaining, or timely to your target audience so that they will share it and drive traffic to your site.
Put compelling calls to action in your social media posts. To make social media posts more effective, you need to post the intent of the link and a call to action that gets the reader's attention. Put direct response buttons in your posts when appropriate.
Use calls to action that go well with the post's intent, like "Learn more on our website!" or "Talk to us today!"
B2B prospects overall have a longer lead time than most B2C prospects and require more targeting and finesse. But once you know how they search and use mobile devices, you can devise a digital marketing strategy that resonates with them.
Mobile Friendly Social Media Marketing
By adopting a mobile-first strategy for your B2B marketing strategies, you can reach out to more prospects more effectively than simply relying on social media, email marketing, and content marketing alone.
Your mobile site and any apps you have developed for marketing must be fully functional, or you will lose prospects.
Since the same users also own multiple devices, including separate ones for business and personal use, cross-channel considerations must be considered.
Most of all, because of the long lead time that calls for additional nurturing of B2B leads, you must devise strategies around at least 6-12 months.
What kind of content, email campaigns, and social media campaigns need to keep a prospect aware and interested throughout a half to a full year?
Top B2B Marketing Strategies
Content Marketing – Creating relevant educational content like whitepapers, ebooks, blogs, and videos nurtures prospects and builds brand awareness.
Account-Based Marketing – Highly targeted marketing focused on specific high-value accounts versus general awareness. It may include personalized outreach.
Lead Nurturing – Using marketing automation and tailored content to engage prospects based on their stage in the buyer's journey.
SEM/PPC Advertising – Well-optimized pay-per-click search campaigns target commercial informational queries with precision.
Email Marketing – Segmented drip campaigns and promotions educate and convert subscribers over time via relevant messages.
Social Media Marketing – Thought leadership and community building on networks like LinkedIn and Twitter.
Webinars/Webcasts – Hosting virtual events, training, and presentations showcases expertise while capturing qualified leads.
PR – Earning press mentions and coverage in reputable trade publications lends credibility.
Comparing B2B vs. B2C Marketing
| | B2B Marketing | B2C Marketing |
| --- | --- | --- |
| Buyer's Journey | Long sales cycles, complex decisions | Simpler sales cycle and purchase decision |
| Content Focus | Educational, focused on problem-solving | Branding and lifestyle-oriented |
| Strategy | Targeted account-based and persona marketing | Mass market techniques |
| Conversions | Lower volume but higher value | Higher volume but lower individual value |

The key differences lie in the buyer's journey complexity, content strategy, targeting approaches, and conversion volume versus value between B2B and B2C marketing. This table summarizes the characteristics in a simple, visual manner.
Keys to Success with B2B Marketing:
Develop detailed buyer personas and target key accounts
Create educational content tailored to different user segments
Leverage intent data to deliver targeted messaging
Prioritize channels where B2B audiences engage
Promote thought leadership positioning for the brand
Support sales team initiatives and nurture prospects
Track lower-funnel metrics like pipeline and SQLs
Implementing a strategic mix of B2B marketing strategies enables businesses to effectively educate, convert, and support commercial prospects across the long, complex buying journey to drive revenue growth.
B2B marketing strategies: Frequently Asked Questions
What are the most effective marketing channels for B2B brands?
Content marketing, paid search ads, email nurturing, and LinkedIn are typically the top channels for B2B success. In-person events are also highly effective.
How does B2B marketing differ from B2C approaches?
B2B marketing is much more targeted and educational, with longer sales cycles. B2C is more emotional and branding-focused with mass market techniques.
What types of personas should you develop for B2B marketing?
Personas should represent key decision-maker titles like CMO, VP of Sales, and IT Manager. Include their goals, challenges, and content preferences.
What content formats work best to engage B2B audiences?
Formats like case studies, whitepapers, ebooks, blog posts, and webinars tend to perform well at educating B2B prospects.
How do you track the impact and effectiveness of B2B marketing?
Pipeline tracking, cost per lead, sales velocity, and, ultimately, revenue contribution are key B2B marketing metrics.
B2B marketing strategies: Conclusion
While B2B marketing differs significantly from B2C approaches, leveraging targeted strategies focused on education, problem-solving and account-based optimization, B2B brands can effectively navigate long, complex buying journeys.
Content marketing, SEM, email, social media and PR enable businesses to build authority, engage prospects, and be found when B2B buyers are actively researching. Developing personas and thinking like customers are also imperative for relevance.
A strategic, integrated mix of B2B marketing has been proven to increase pipeline velocity and fuel predictable, scalable revenue growth. With the right combination of skills, resources and commitment, B2B marketing success can be achieved.