Ever been curious about the real benefits behind business coaching? ProfileTree had a chance to hear an example of how mentoring and coaching can be used in a powerful, practical way thanks to a visit from exam coach James Perry.
James, of James Perry Exam Coaching, also discussed motivation and business growth during his very own Business Leaders episode.
To find out more about the benefits of business mentoring, check out our full interview with James, or read on for the highlights.
https://www.youtube.com/watch?v=bep46pAnI3k&feature=emb_logo
From a Career Break to Top Accounting Coach 
Before kick-starting James Perry Exam Coaching, James recounts his journey as an accountant, and how he ventured into the unique accountancy exam coaching service he provides today.
"I'm a Chartered Accountant by profession, accountancy was always 'in the blood' early on so I did an A-Level in accountancy, degree in accountancy and a Masters in accountancy.
"I qualified in 2006 with Grant Thornton, one of the bigger firms, then went into the industry. I was in accountancy practice for around 10 years, two years in the industry and four years in government."
Despite a successful career as an accountant, James knew that he was destined to do more with his extensive knowledge, caring nature and social personality. 
"Now I'm on a career break to develop my own business. I suppose I'm moving out of pure accountancy, and now my work is along the lines of coaching people through their accountancy exams. There's definitely a need to help and mentor people through the process – after all – becoming a qualified accountant is tough."
While starting your own business can be risky due to competition, as James Perry Exam Coaching takes such an innovative approach – his business has no direct competitors.
"A couple of people have called me the first accounting exam coach on the planet – that they've never come across the concept before.
"There are plenty of lecturers and plenty of tutors – I myself had my own lecturing company teaching accountancy – but I saw a gap in the market in terms of mindset and motivation, as well as study and exam techniques and actually holding people accountable.
"The big thing that people get from me is that I will hold them to task. If you have to get a past paper done and you need to get it to me today, I'll expect it today.
"It's that accountability, that coaching and prompting, that's slightly different."
With his unique approach to coaching, James has certainly reaped the benefits of worldwide success.
"I've now coached more than 90 people from around the world. You name it, Jamaica, Cyprus, Bulgaria, New Zealand, Zimbabwe – and they're all looking for me!"
From this, James has branched out into other ways to communicate with potential clients, and provide value to those in the accountancy sector. 
"I now run local networking events, monthly online networking events, and regular YouTube videos and podcasts too. What's more, is that all this has just come from waking up one night and thinking of the idea after helping a girl prepare for an exam once."
When it comes to advice, James states that if you have an idea, take it slow, trail-run it, and keep taking small steps before plunging into the deep end.
"The advice I would give anyone is – if you have an idea – treat it as a hobby first of all. If you can spend 3-5 hours a week on it and progress it, you are trialling it and risk-proofing it. Make sure you ask for advice, but also make sure to believe in yourself.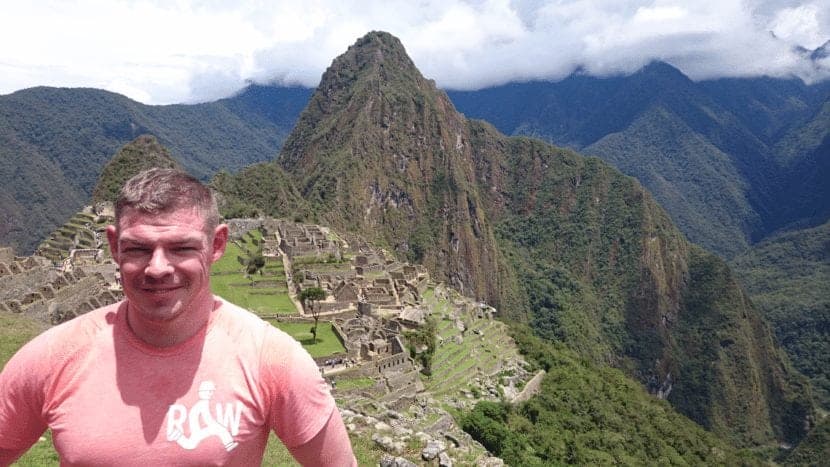 Coaching vs Mentoring: What's the Difference?
Oftentimes, mentoring and coaching is used to describe the same thing. However, James interprets coaching as a more intensive, practical method to helping people.
"A coach is for short-term projects, whereas a mentor is someone who oversees for the long-term. I will come in probably for a 10-12 week period to get you through that exam. But I would mentor some other people through longer-term projects if they had two or three exams back-to-back. If they qualify as an accountant, I also do career coaching off the back of that.
"I'm a long-term mentor to two or three people now and they see me as someone they can lift the phone to at any stage for any advice about the profession."
The Coaching Process
James sparked intrigue in the overall coaching process, what does it entail? And what do people get out of coaching? James tells us step-by-step what it is like for his clients.
"The first aspect – the person will inquire, where we will set up a 10-15 minute conversation. People will need me for different things – either they're not productive, they're not motivated, or they have a mental block or a fear of exams. So there's different aspects of that. So we need to have that initial conversation to break down the reason why.
"Session one will be about mindset and motivation – so why do they want to become an accountant? Most people think it is for money, but I had a guy last night whose journey was very personal – he wanted to do it for him, to prove people wrong and have that achievement as validation.
James emphasises that getting to the root cause is hugely important for helping people understand their main driver for undertaking the exams. By identifying this, they can remind themselves to keep going and stay on track.
"The value of the coach is to get someone along to tap into their driver, and that's where the motivation comes from."
To learn more about coaching and James's work, including how he uses social media to harness opportunities, check out our full Business Leaders interview.
Become a Part of Our Business Leaders Series
Interested in featuring on our Business Leaders series? In our acclaimed series, we share amazing advice, tips and stories from business owners, managers and senior leaders.
From growing your business to looking after your staff, new industry insights and innovative ideas – we cover everything to inspire professionals across all sectors. If you want to become a part of it, simply drop us a message.