Maintaining a positive public image is essential for every business, big or small. However, not a lot of businesses invest in this service, despite it being one of the key ways to achieving success.
In our latest Business Leaders episode, host Ciaran Connolly speaks to PR company founder David McCavery.
In the interview, David discusses many interesting insights into the world of PR, communications and personal branding.
To find out more about the importance of PR and gain a first-hand look into the world of working in communications, check out our full video or read on for the highlights.
Working in Personal Branding
Ever wondered what it is involved in the profession of PR?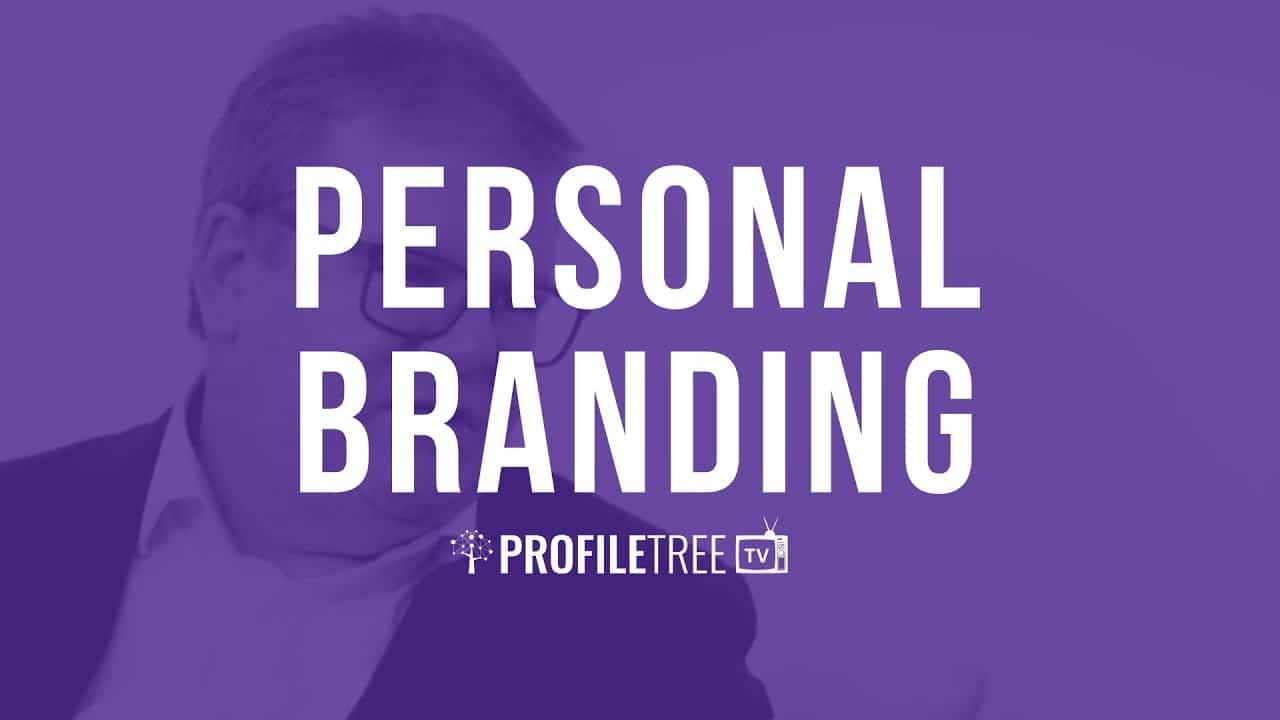 David, who is Managing Director of Belfast-based agency Serious PR, began his interview by defining PR in simple terms.
"There's a lot of smoke and mirrors around PR and communications. All over the world and not just in Northern Ireland. But what we do is get our clients seen by the right people, at the right times and in the right places."
Serious PR is a small, specialist corporate and brand communications agency who work with associates across Great Britain and Ireland to deliver results for their clients.
Describing the work that they do, David gives us an insight: "We work for a range of generally owner-managed, growth-focused businesses. We're very varied and scale up from Northern Ireland to the whole of Europe if we need to."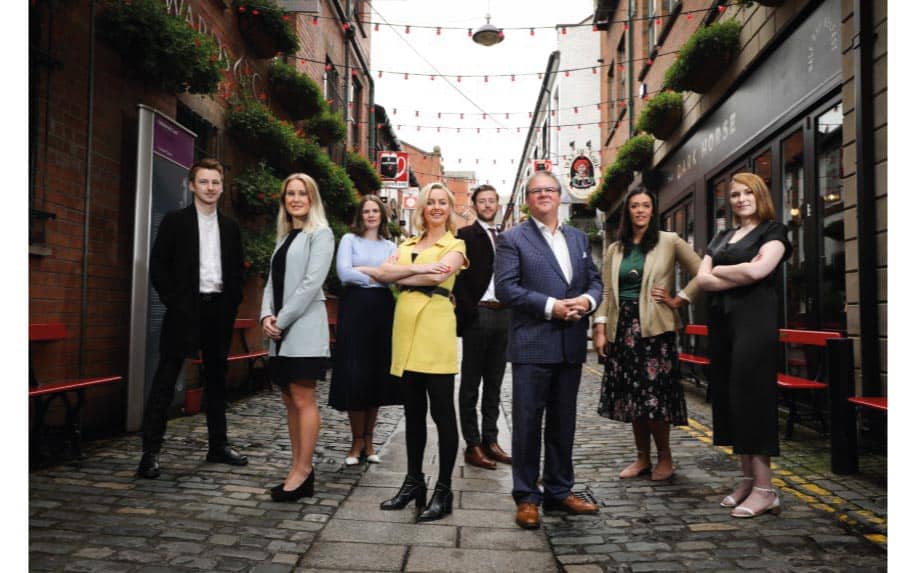 Changes in the PR Industry
Like every industry, PR has been revolutionised by the introduction of digital. Long gone are the days of getting your press release in the paper – as David says there is now so much more to PR than that.
"I can look back and tell you that there has been incredible change, particularly in the past 20 years. The speed at which the industry and the whole sector is being transformed is increasing.
"It's an incredibly exciting time to be involved in PR and communications, because of the way it's evolving; the way it challenges you, the new opportunities that open up, the way you need to be smarter."
From physically cutting newspaper clippings to collated data at the click of a button – David highlights how the change is a challenge, yet always exciting.
"You're talking to someone who grew up in newspapers, away back in the eighties, so I can remember hot metal and all of that. Those days PR was a lot about who you knew, getting your client in the paper and making them happy and that was it.
"Today PR is a totally different sector and industry. It's all about data, it's all about technology, it's all about accountability, it's all about creative ideas that are brought to life.
"The industry has changed immeasurably, but what's really exciting is that it is continuing to change."
While the industry's ever-evolving changes are exciting – PR practitioners need to be alert of every possibility that can happen with these new approaches.
"You look at the way we communicate nowadays, traditionally it was primarily through newspapers, radio and television – it was a slow process. Today, there's so many other channels and you're always on.
"You can invest hundreds and thousands of pounds in building a reputation that can almost be irreparably damaged in seconds because of Twitter for example. That means you have to be so quick on your feet, know the digital side of everything, and know your clients".
According to David – to be great at PR and personal branding – you need to be passionate and invested in giving to your audience, in order to get something back in return.
"If you do PR and branding well, you have an emotional connection with your clients and audience. Customers will pay extra for a brand that they like, a brand that has been well positioned. Part of that positioning is through PR and personal branding."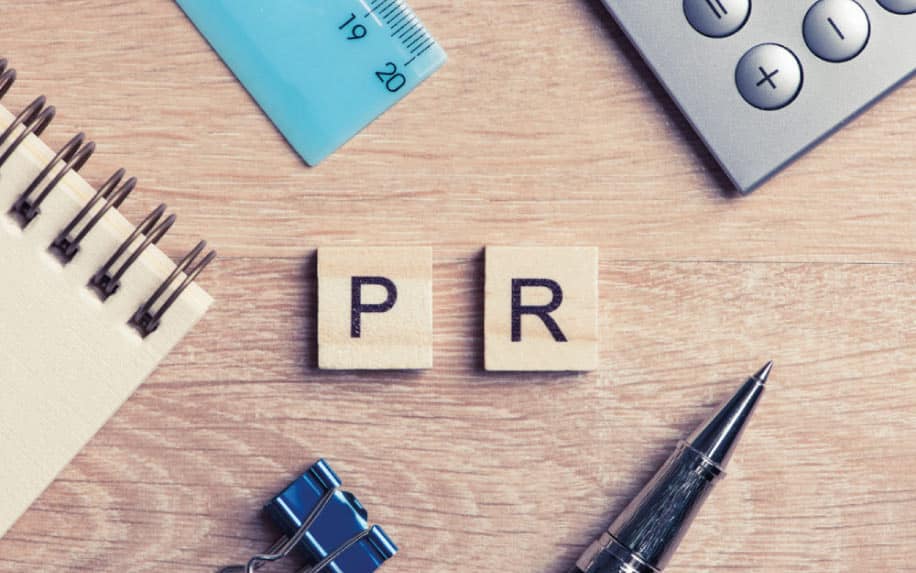 The Importance of Personal Branding
The subjects of PR and communications soon, of course, overlap with an essential modern business consideration: personal branding. David illustrates how personal branding is everywhere we turn – whether it be people's personal sense of style, or a brand's choice of words.
"We have worked over the years with a guy called Billy Dixon, and he would tell you stories of people who dress in a particular way to establish and maintain their brand.
"Personal branding is huge nowadays…but that whole social media thing plays into personal branding, PR and corporate branding as well. It's a great environment to be a part of as you see it all come together."
Personal branding is an intricately detailed part of appealing to the masses – even from how we stand, to how we act.
"There would be those who advise on how to dress for particular occasions so you look the right way, getting your body language right is another key element of personal communications and personal branding."
While it may not be completely necessary to focus on such minor details, every business should invest time and effort into planning their personal branding strategy.
This way, you can create a tone of voice, and then a personality for your business.
Relating to people is the number one rule of doing business. You need to generate likability and make connections with your audience in order to be considered by potential customers.
To find out more about personal branding and PR opportunities, check out the rest of our Business Leaders interview.
You can also find David McCavery via LinkedIn.
Become a Part of Our Business Leaders Series
Interested in featuring on our Business Leaders series? In our acclaimed series, we share amazing advice, tips and stories from business owners, managers and senior leaders.
From growing your business to looking after your staff, new industry insights and innovative ideas – we cover everything to inspire professionals across all sectors. If you want to become a part of it, simply drop us a message.