What is a Product Development Strategy? ProfileTree Director Michelle Connolly welcomed Bessie Rollins to the 'PTTV' studio to take part in our Business Leaders video interview series.
Bessie, the founder of Modern Nature, gave insights into her experience in the food industry and explained how product development had helped her to build the business she had dreamed of.
Bessie outlined the value of 'Stevia' a plant-based product Bessie used in the past and which gave her inspiration for her own line of cooking products. She also explained the work of her own company.
"Modern Nature make low sugar, sugar-free and reduced sugar consumables. At the moment we have a liquid Stevia sweetener, sugar-free coffee syrups and are soon to be launching a new granulated Stevia sweetener. We're working on a range of hot chocolates that will be coming in the next year or so.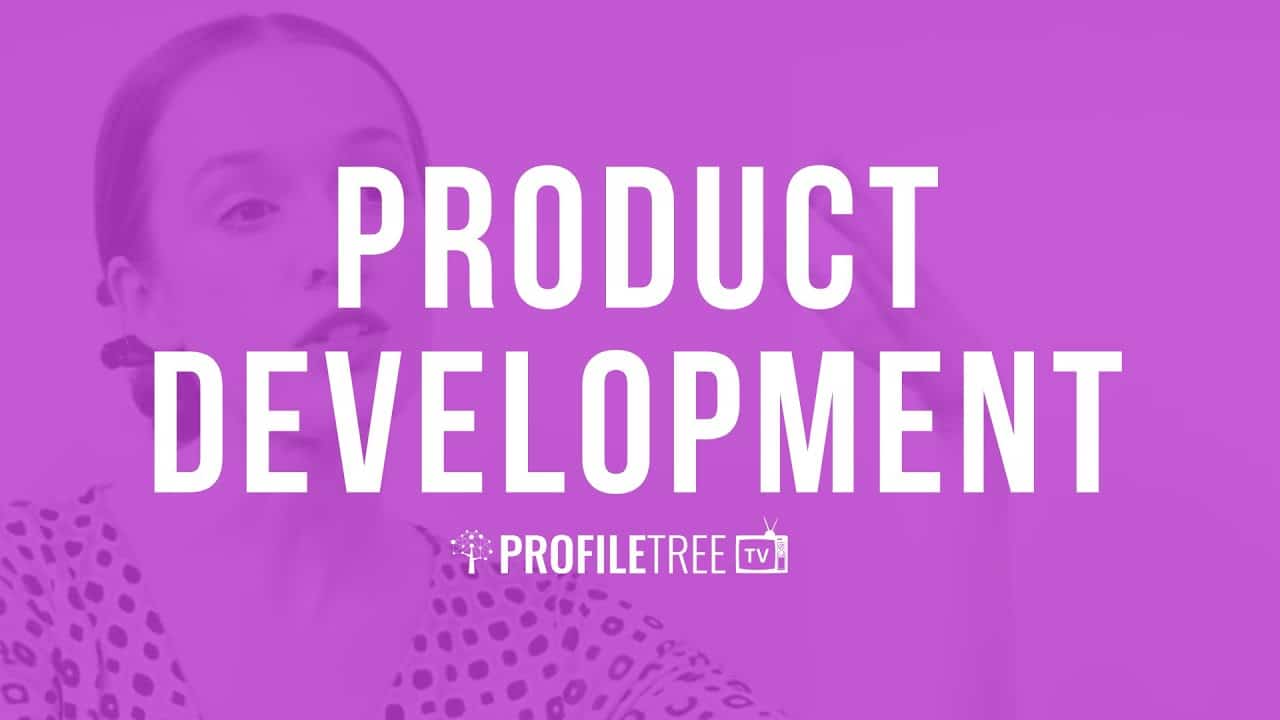 "The background was mainly my health as I have a generic blood condition that makes me more likely to develop diabetes and I started to become unwell with my condition at 17, but wasn't diagnosed until I was 22. Within that time I developed pre-diabetes and severe IBS. That was how I became interested in health and healthy living. The main reason was to reverse my pre-diabetes and IBS, which I now have done.
"I used Stevia to help and that's how I discovered Stevia."
At the time Stevia was "incredibly expensive for a tiny bottle and was really hard to get a hold of". This gave Bessie the idea to make Stevia products more accessible to the UK market and consumers due to there being little or no Stevia options available.
"Stevia is a plant, so it is naturally sweet. It is native to Paraguay and South America and actually grows naturally throughout South America, all the way up to Texas."
Bessie explained the product development side of Modern Nature, from concept to the shop shelves.
"We buy from a very reliable supplier, they manage the farm, it is harvested by them and they go through the extraction process. We're lucky we have a very reliable source with a consistent price.
"Coming up with a recipe is quite straightforward it is then testing it which takes quite a long time. It has to go through shelf life.
"Our bottle is custom, it is bespoke design, so we had to get a tool made.
"When it comes to packaging, you do need to buy in quantity, but in smaller amounts. We had an issue where we bought loads of labels and we changed the ingredients slightly, so we can't use it.
"Don't fork out for stock you don't need. Get it right the first time and be happy with it!"
Owning a food product/brand comes with its struggles, Bessie gave an great example: "We had the biggest hu ha with our packaging. we had to, last minute, re-develop our outer packaging, because our suppliers became difficult. And I just said nope, we're not doing that. We had to come up with a complete new solution. You need to make tough calls."
To discover more see Bessie Rollins' full video interview..
Modern Nature – www.modernnature.io
Business Interviews:
Two Years to £27 Million | Should Your Business be Concerned about Brexit? | The Business Mindset | Workplace Wellness | What is Company Culture? | Business Broadband NI | How to do Business Internationally? | Do you have a HR Strategy? | What is Innovation? | What is a Business Development Manager? | Importance of HR | Accounting Strategy
Different Business Types:
What is a Franchise Business? | FitzWilliam Hotel Belfast | Newspaper Marketing Trends | Discussing Product Development
Personal Development:
The 'PROVE IT' Guy | Performance Consultant and Speaker | How to Build Self-Confidence | What is NLP Therapy? | Feel Good Hypnosis
Marketing:
How to use Psychology Marketing? | What is Growth Hacking?
Technology:
Augmented Reality in Education | Why is Technology Important in Business?
Other: